Project Guide
DIY Hanging Gutter Planter​
Time Required:

Under 2 hours

Difficulty:

Intermediate
---
Make your own hanging planter large enough to contain three full rows of your favorite plants with this DIY project.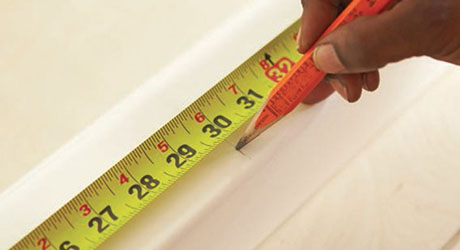 Measure and mark three 30-inch sections from the 10-foot gutter and two 10-foot sections from the rope.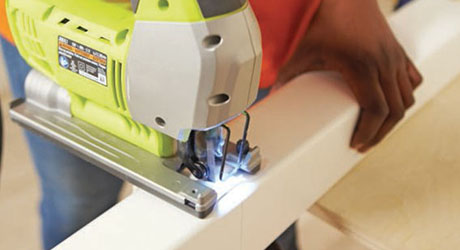 Cut three 30-inch sections from the 10-foot gutter using the jig saw.
Cut two 10-foot sections from the rope using heavy-duty scissors or a box cutter.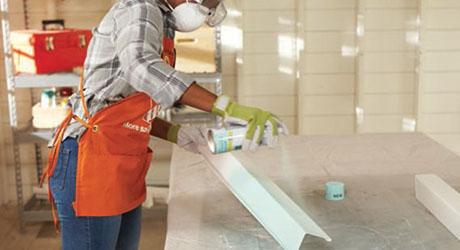 If changing the color of the gutters, use an exterior spray paint that will adhere to plastic if the planter will be outside.
Paint all gutter pieces and allow to fully dry prior to assembly.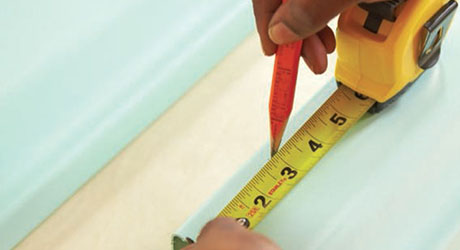 Turn all gutters upside down.
Measure and mark 3-inches in from the short side and ½-inch in from the long side on all four corners of all three gutter sections.
Turn all gutters right side up.
You should now have two marks on each side of all three gutter sections.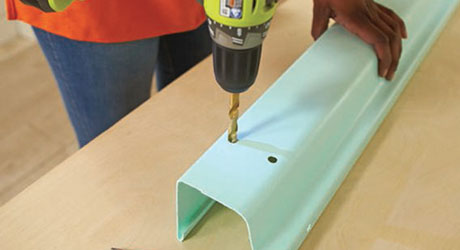 Using a 3/8-inch drill bit, drill holes where the marks were made.
There should be four holes in the bottom and two holes on both of the top, outer sides of all three gutter sections.
Tip: Depending on the type of plants used, you may need to drill several very small drainage holes on the bottom of the gutter section to allow drainage.
Thread Rope and Tie Knots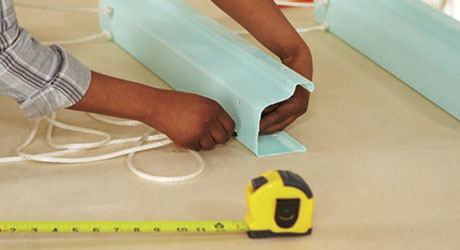 Tie a knot at one end of the 10-foot rope.
Thread the unknotted end of the rope through one of the holes in the bottom of the left gutter section and then out the hole in the side.
Repeat threading up through the bottom hole and out through the side hole on the next two left gutter sections.
Measure 12-inches of slack and tie a knot between the second and third sections.
Once all three gutter sections have been threaded, loop the rope and thread it back down the inside hole of the left gutter.
Once the rope has been threaded down through the last remaining bottom hole of the third gutter section, be sure to make a final knot and cut any excess rope.
Repeat these steps for the right side of the gutter with the other 10-foot rope.
Tip: Wrapping the end of the rope with tape makes threading easier.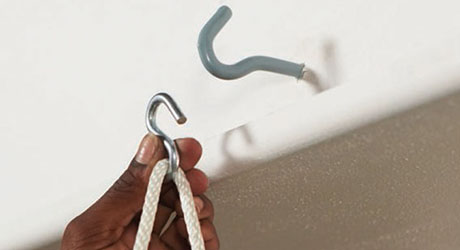 Secure plant hooks into a beam or support where you intend to hang your garden.
Loop the two S-hooks on each side of the top ropes and hook the S-hooks to the installed plant hooks.
Once hanging, loosen and adjust the knots beneath each gutter section until they hang level.