Presented byJaime Costiglio of JamieCostiglio.com.
Repurpose materials around your house to create a unique upcycled lamp. All you need is a recyclable plastic container and a handful of tools and materials. In just a few easy steps, you'll have created a one-of-a-kind lamp!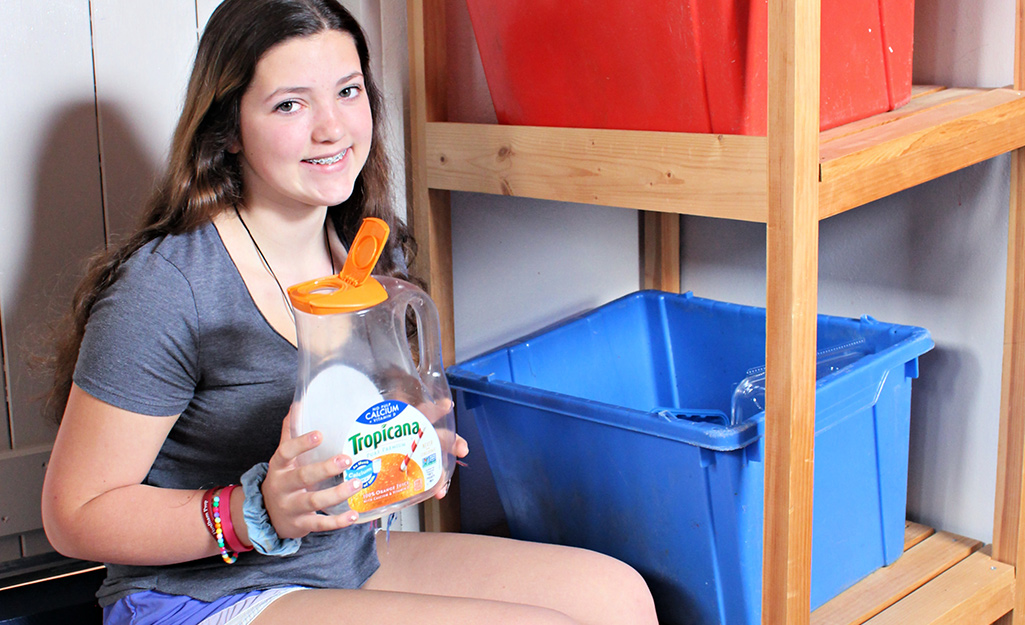 Use a 3-liter or one-gallon recyclable plastic container in your home.
This can be a water jug or a soda bottle.
The container should have a bottleneck in order to keep the lampshade on the light bulb.
The container must be either translucent or transparent so that light will shine through.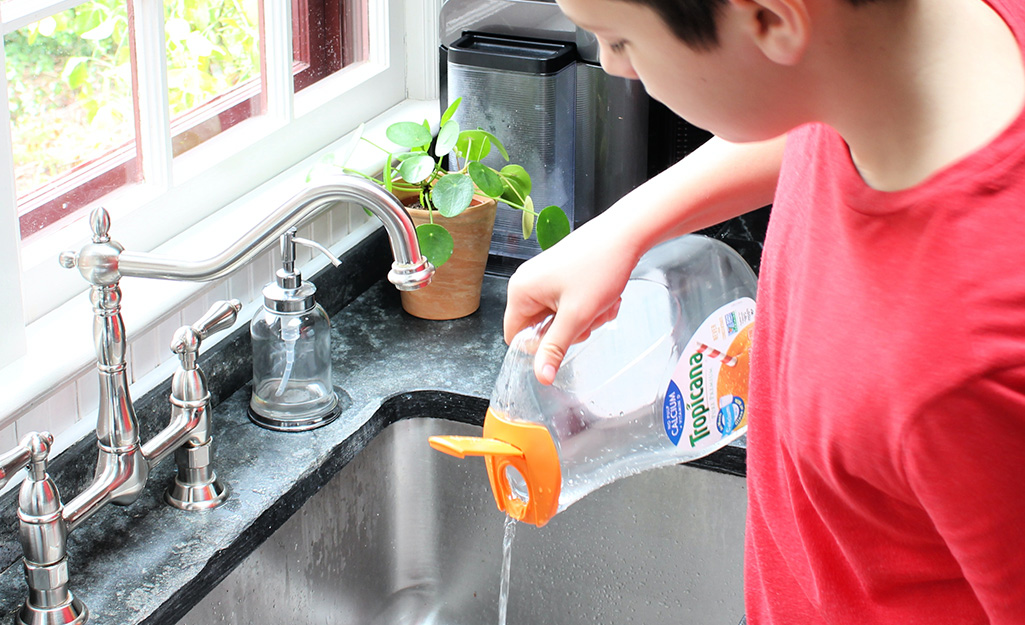 Clean and dry the container.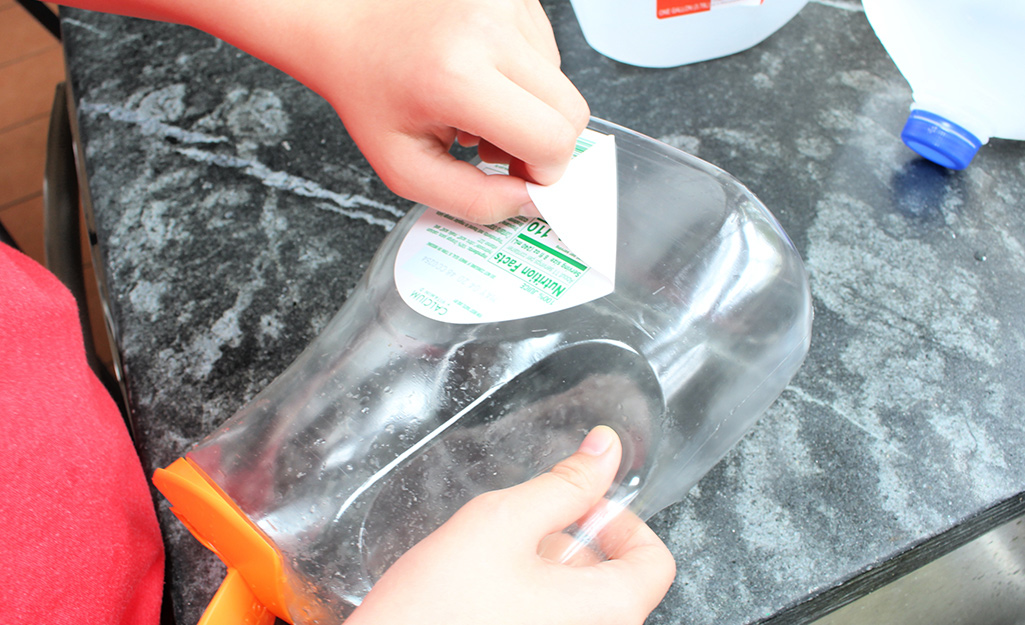 Peel off all stickers that may be on the bottle.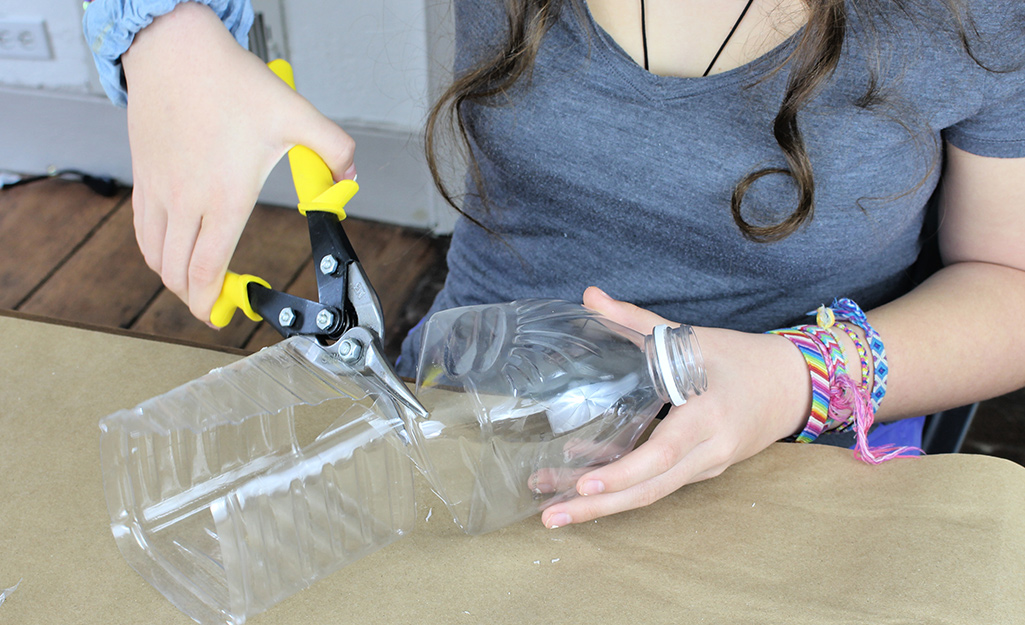 Hold the container upside down. Using the hobby knife, carefully cut off the bottom of the container using the knife. Remove the cut circle from the container.
Place the container right side up.
Plug in your hot glue gun. Place a stick of hot glue in the gun and allow it to warm up for about 5 minutes.
Cut a hole at the top of the container that is big enough for the plug to go through.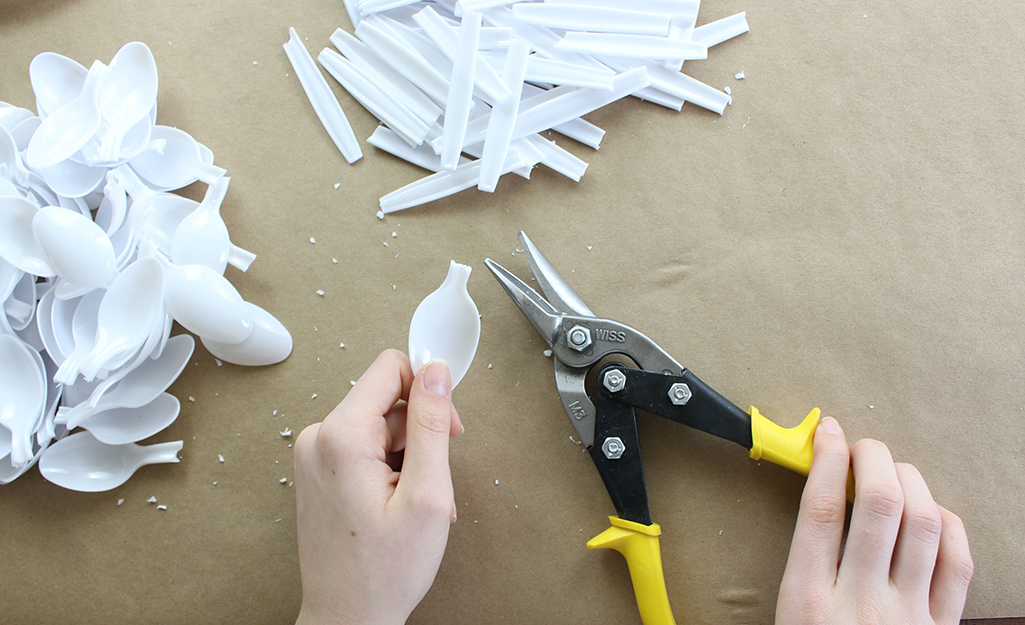 To prepare the spoons, use the pliers to cut the handles off of the plastic spoons.
Make sure to leave about 1/4" of the handle on each spoon.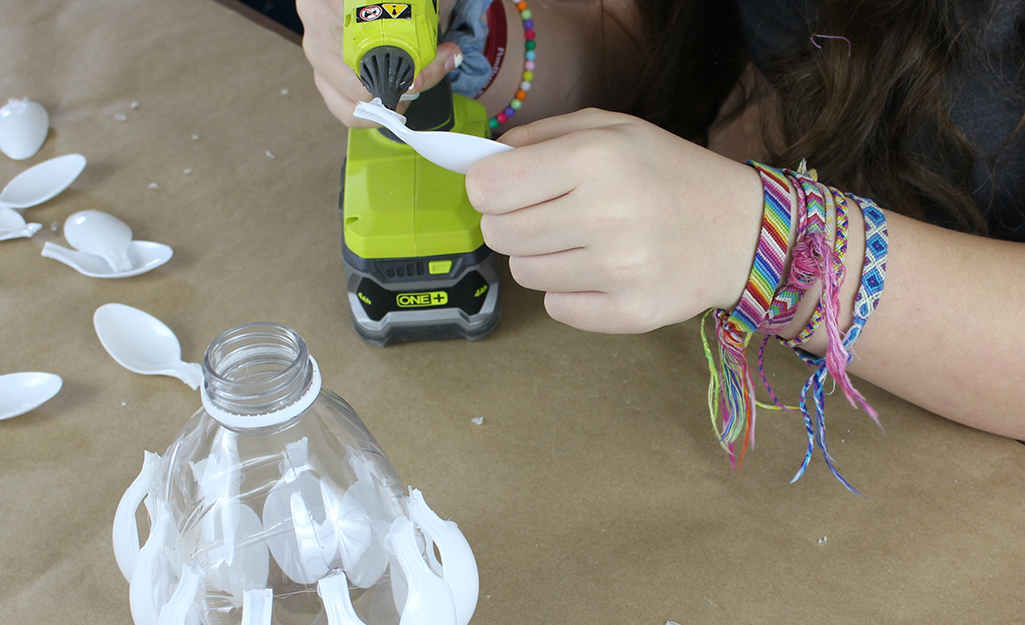 Apply a small amount of hot glue to the small bit of handle left on the spoon.
Place the spoon, pointy end facing down, at the bottom of the container. Hold the spoon to the container for a few seconds while the glue cools.
Be creative and make any pattern you like with the spoons.
Cover the entire container
Let your container sit for approximately 30-minutes in order to cool and dry.
While your container dries, screw a 60-watt bulb into the socket of your hanging light cord.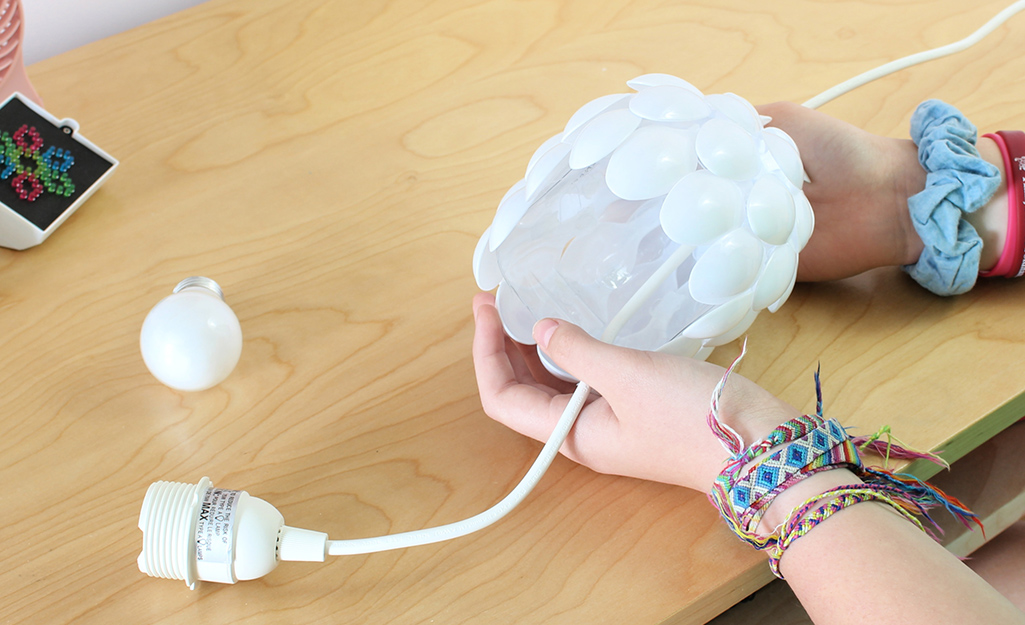 When your container is dry, thread your hanging light cord through the bottleneck so that the light socket rests inside the pendant and the plug comes through the top.
Pull the cord until the socket rests up against the bottleneck of the container.
Plug it in and test your lamp!
Jaime is a DIY girl and mom to three. She lives with her husband in Westchester County, NY — in the oldest house in the town. When she's not busy with her kids, she likes to build, paint and sew.
Ready to start your project? The Home Depot delivers online orders where and when you need them.
Explore More on homedepot.com