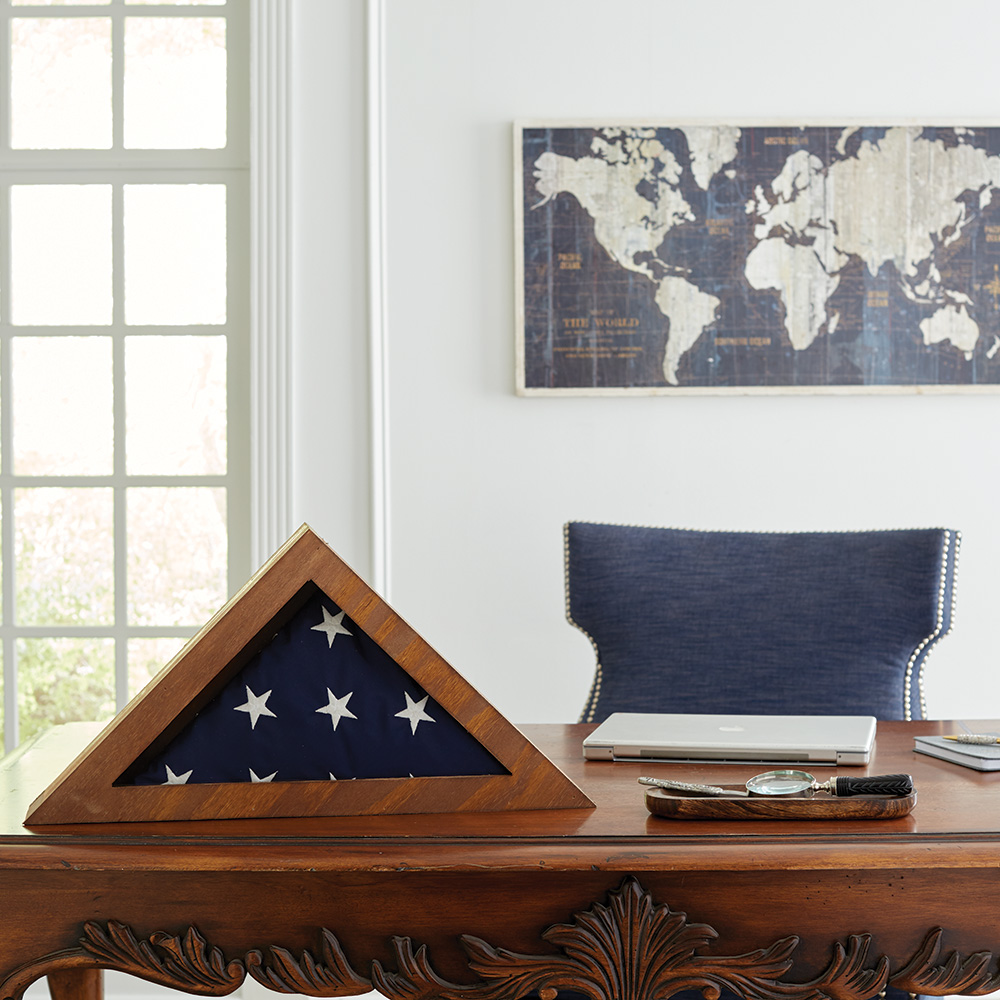 Respect for the American flag extends beyond pledges of allegiance. When it is time for a flag to stop flying, it still must be removed and stored with honor. This guide will show you how to build a flag case so you can keep your retired American flag stored properly and neatly.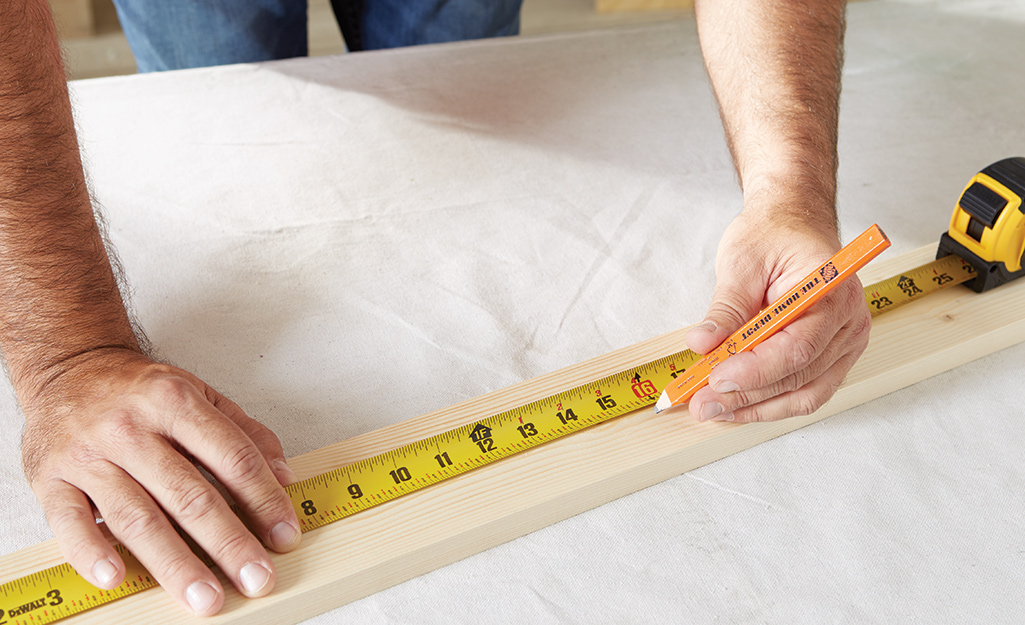 Gather all of your materials. 
Now, measure and mark cuts on the 1-inch x 4-inch x 8-foot common board according to the cut list.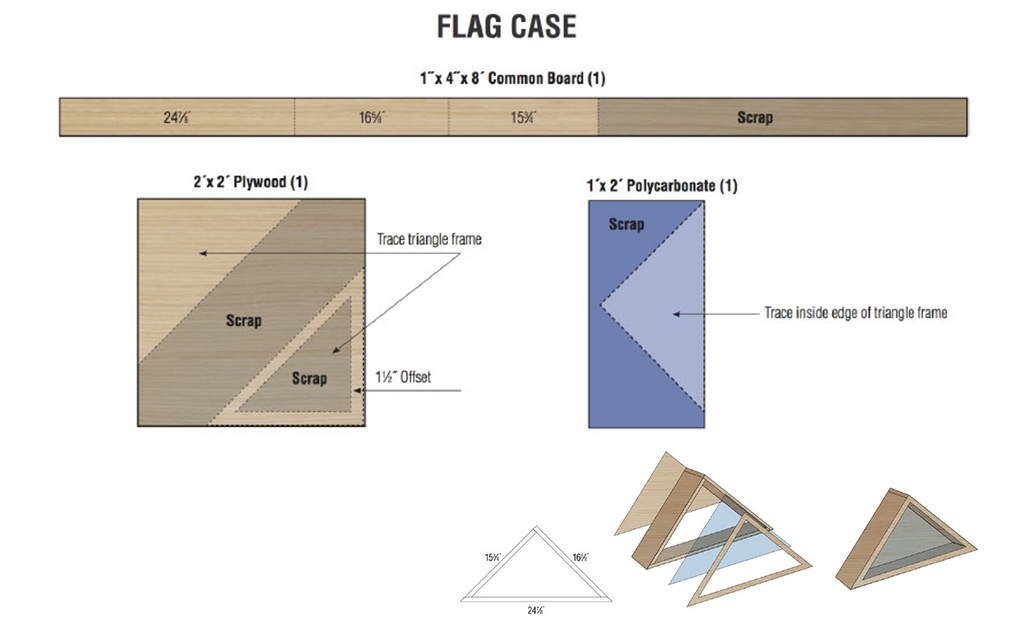 Follow the above cut list and diagrams for reference as you cut plywood and assemble your flag case.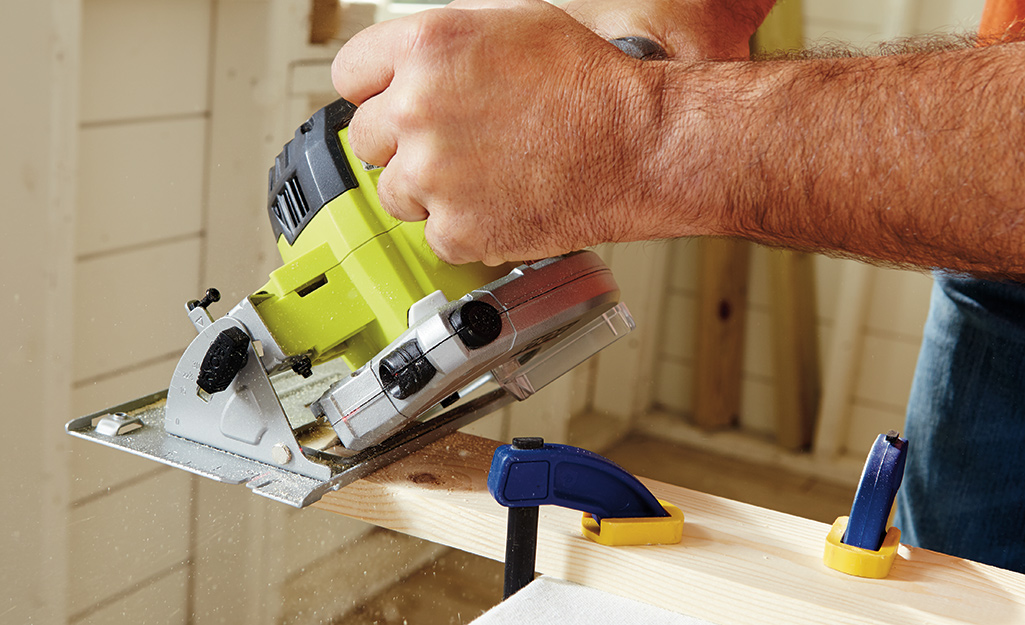 Use a circular saw to make the straight cuts on the common board.
Use a miter saw to cut 45-degree angles into one end of the two shortest boards and both ends of the longest board.
4
Make the Front and Back of the Case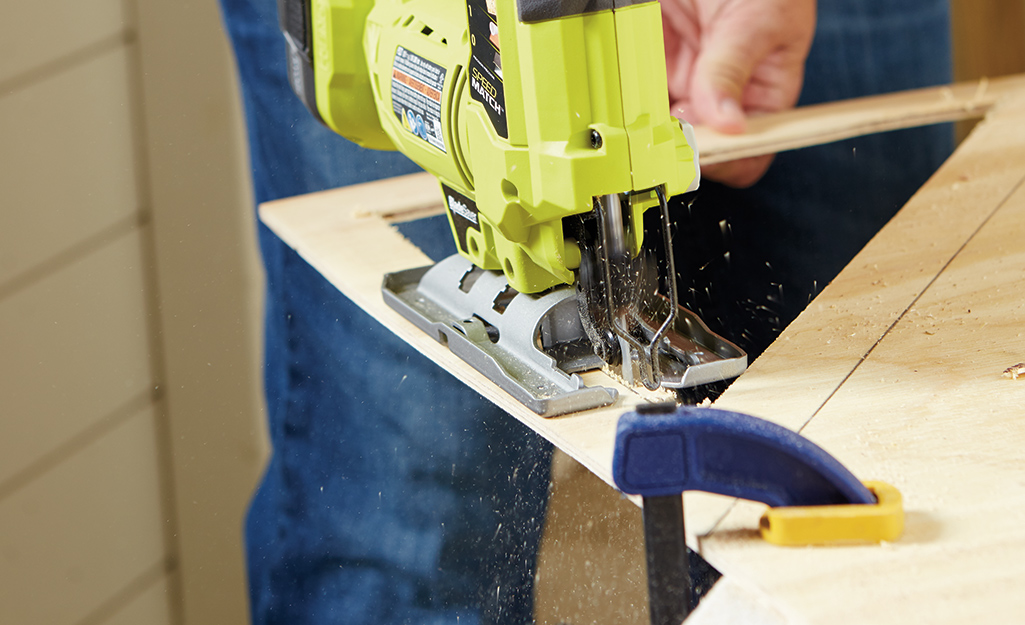 Assemble the common boards into a triangle shape and trace the profile onto the plywood twice (once for the lid, once for the base).
Trace the inside of the triangle shape onto the polycarbonate.
Use the circular saw to make straight cuts on the plywood. For the lid, measure 1 1/2 inches in on each side from one of the plywood pieces.
Drill a hole for the jig saw on the inside of the traced section.
Use a jig saw to cut the interior triangle shape from the lid.
Score the polycarbonate with a knife before snapping over the edge of a table.
Use a sanding block to smooth any rough edges.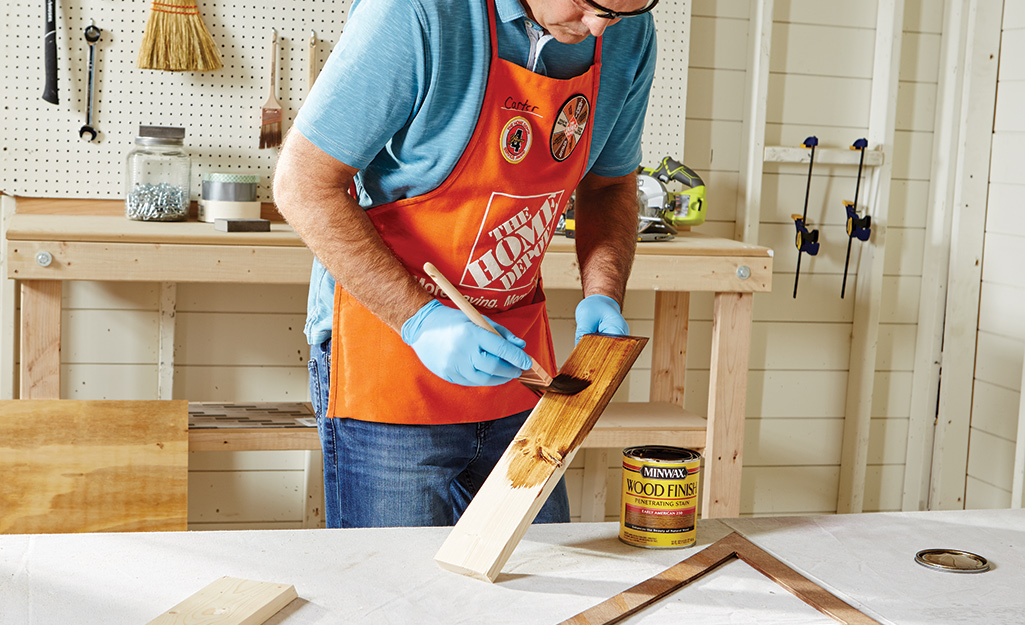 Stain or paint boards prior to assembly, if desired.
Allow time to dry completely.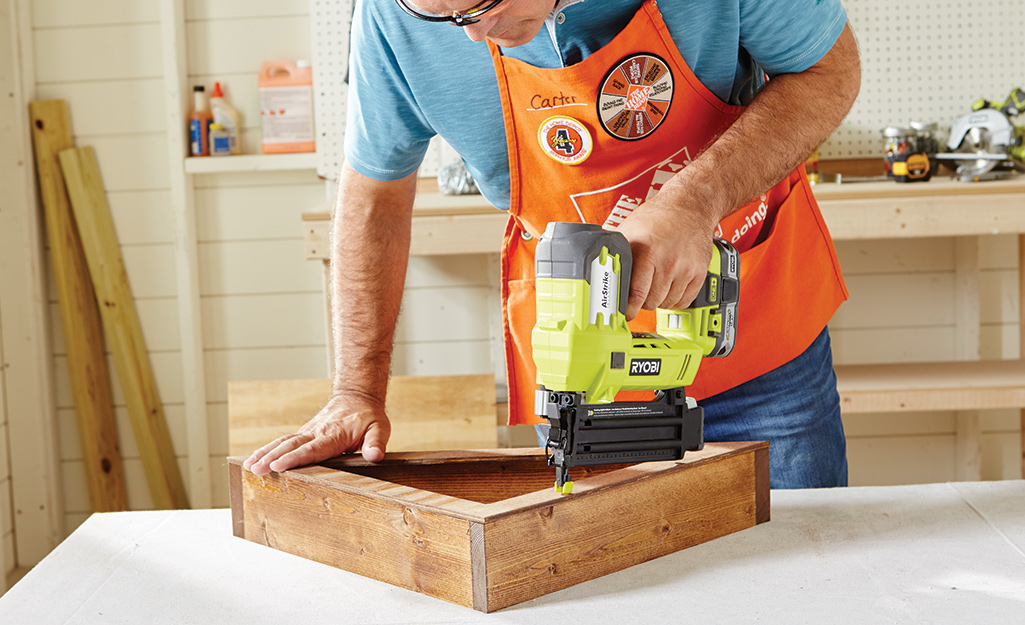 Build a triangle out of the boards, as shown in diagram above, and secure with a brad nailer (trace the frame onto the plywood to get exact profile for cutting).
Place the lid on top of the triangle and secure with brad nails.
Insert polycarbonate inside the box on the lip of the lid.
Secure with double-sided tape.
Place folded flag in the box.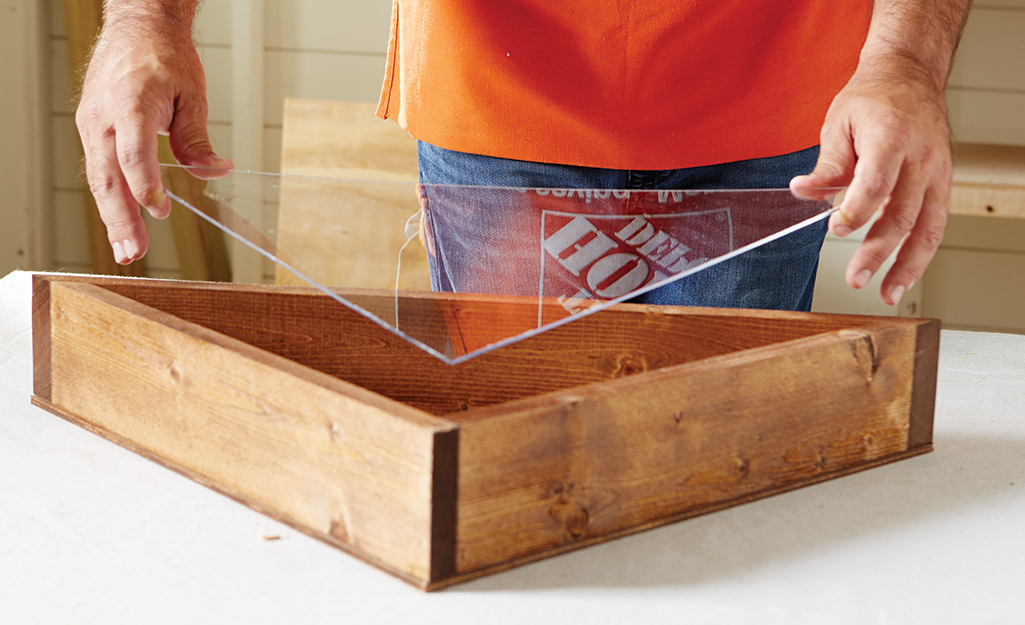 Place the back on top of the case and pre-drill a 1/8-inch hole in each corner of the plywood and case.
Screw the back onto the case (screws are used so that the folded flag can be easily removed if necessary).
Use this case to display a folded American flag anywhere, whether on a shelf or desk, or hanging from the wall. It also makes a beautiful and thoughtful gift for a veteran or military family. The Home Depot is your DIY headquarters. Looking for a product to complete your project? We have options to deliver online orders when and where you need them.
Explore More on homedepot.com