Project Guide
How to Build a Serving Station
Time Required:

2-4 hours

Difficulty:

Intermediate
---
There are many ways to use a serving station, including as an outdoor bar or a case to display beautiful objects. If your serving station will come in direct contact with water, use pressure treated cedar or redwood boards.
CUT THE BOARD AND PROJECT PANELS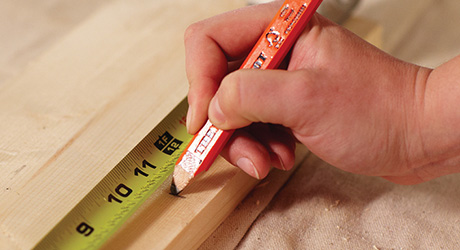 Use a circular saw to cut the 1" x 6" into two 18 ¾" pieces, two 22 ¼" pieces, one 17 ¼" piece, and one 10 7/8" piece.
Cut the project panel into a 23 ¾" x 18" rectangle.
Paint or stain the wood.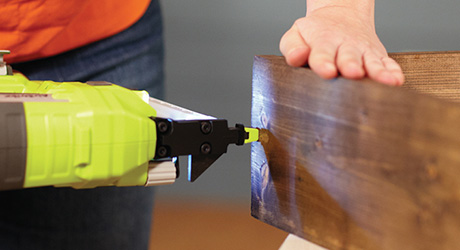 Create a box using the 22 ¼" pieces for the top and bottom and the 18 ¾" pieces for the sides.
Make sure that the top and bottom pieces fit between the side pieces.
Double check that the outer measurements are 24" x 18 ¾".
Be careful to keep the box square then glue and nail each corner together.
ATTACH THE DIVIDER AND SHELF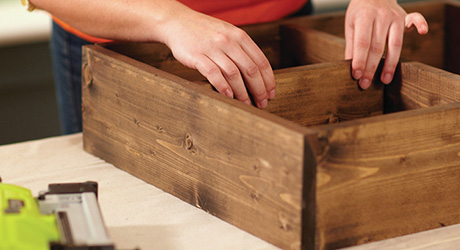 Insert the board measuring 17 ¼" near the center of the box.
Make sure the 10 7/8" board fits horizontally on one side.
Glue and nail the divider in place.
Do the same with the 10 7/8" board, positioning it horizontally near the 9 3/8" mark.
Secure it with wood glue and nails.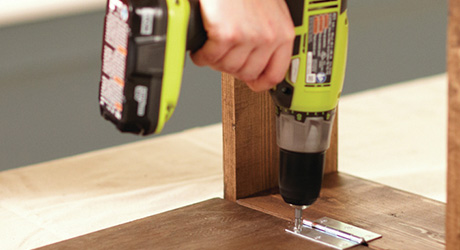 Stand the box upright.
Hold the table top up against the bottom.
From there, pull it back about 1/8", leaving just enough of a gap to then attach the two 3" utility hinges.
ATTACH THE CHAIN AND HOOK AND EYE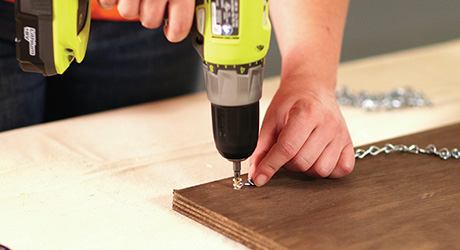 With the box and table top still resting on the workbench, cut the chain in half.
Measure back 2" and in 1".
Use two of the 5/8" screws to attach the chain.
Stretch one side of the chain upward.
Make sure the chain is taught then attach it to the inside of the box with another 5/8" screw
You may need to cut off some excess chain with your pliers.
Repeat the process on the other side.
Close the table top against the box.
Screw the eye into the side of the table top.
Screw the hook into the outside of the box.
Make sure the hook and eye are close enough to latch.
ATTACH MOUNTING PLATES AND HANG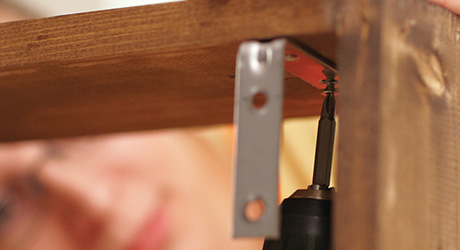 Attach the two 3" corner braces to the inside of the top two corners of the box.
Use the deck screws to mount it to the wall.
Be sure to find a stud or hang it on another strong structure.