Whether you are considering picket, alternate board, solid board, louver or basket weave fencing, you can build your own fence sections and install them yourself. This guide features picket fence sections and instructions on layout and design.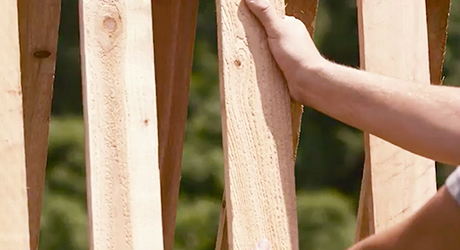 Pickets come in a variety of shapes, so you can create your own by tracing them onto the boards and making cuts with a jigsaw. 
Cut inside with a drill bit. 
To speed up the job, clamp a couple boards together and cut them at the same time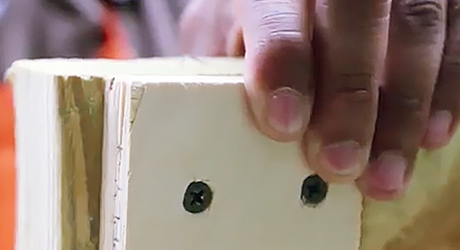 Make a spacer that is as wide as the space between the pickets. Screw a 2 x 2 block to the top of the spacer so that when you hang it from the rail, the top of the spacer is level with the top of the pickets. 
Screw a small torpedo level to the spacer to check whether pickets are plumb.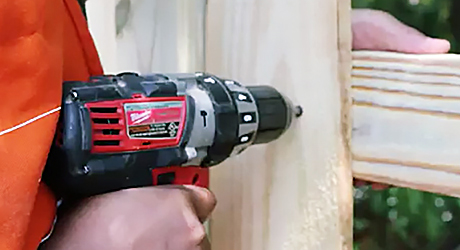 Butt the spacer against the post and butt a picket against the spacer. 
Use a level to make sure the picket is plumb, then screw the picket to the rails with a #8 2-inch deck screw.
4
ATTACH REMAINING PICKETS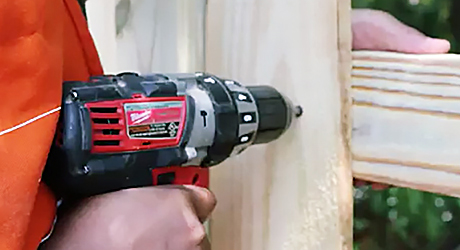 Butt the spacer against the first picket and position the next picket against it and screw it to the rail. 
Continue installing pickets the same way, checking for plumb as you go and making any necessary adjustments.
Explore More on homedepot.com