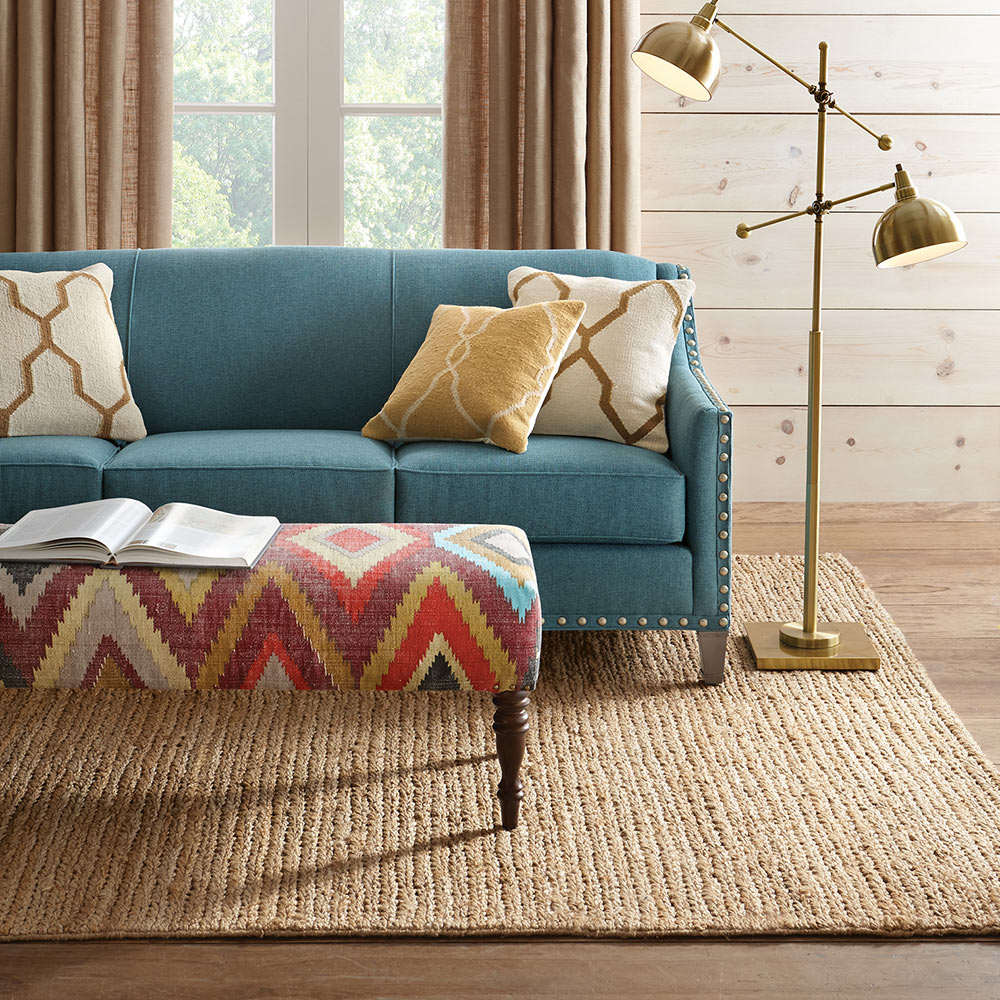 Jute is an all-natural fiber that is used for rope, baskets and rugs. It's a durable fiber that lends a rustic and timeless appeal to any space. Jute area rugs require care and upkeep in order for them to last. Cleaning a jute rug is different from maintaining a synthetic or wool rug but can be done with proper care. Jute rugs are not recommended for high moisture areas because too much moisture can damage the fibers. Follow this guide to learn how to clean a jute rug.
1
Tools for Cleaning a Jute Rug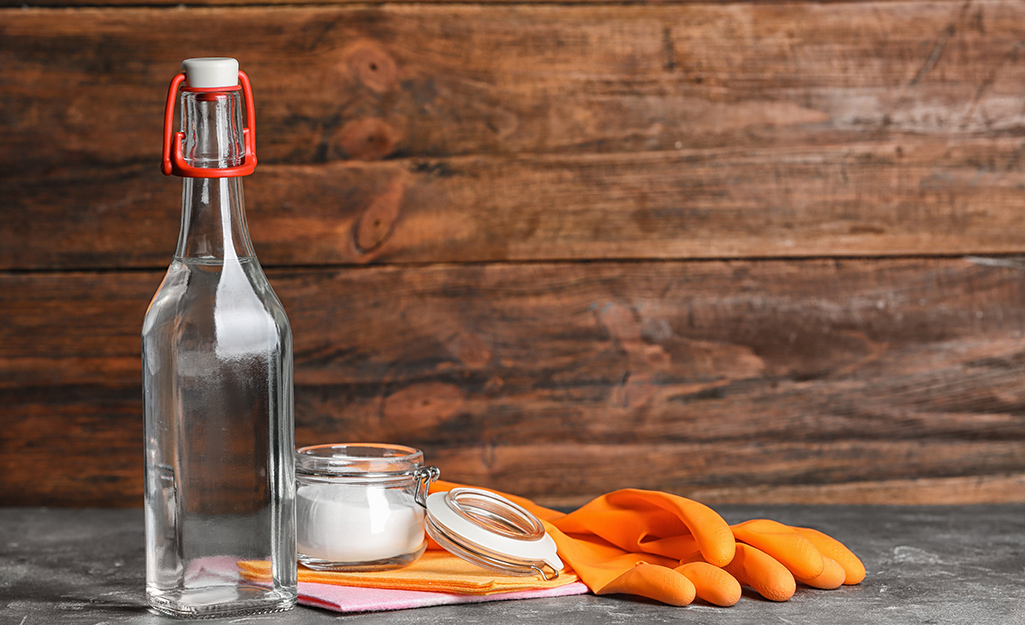 The tools and supplies needed for cleaning a jute rug are simple. All you need are:
White vinegar
Water
White microfiber cloth
Rug beater or broom
Vacuum cleaner 
Dry carpet shampoo or baking soda
Steam cleaning, wet shampoo or washing is not recommended for jute rugs—any method that involves drenching the natural fiber will damage and discolor it. If the rug is heavily soiled, having it professionally dry cleaned in the best course of action.
2
How to Clean a Jute Rug at Home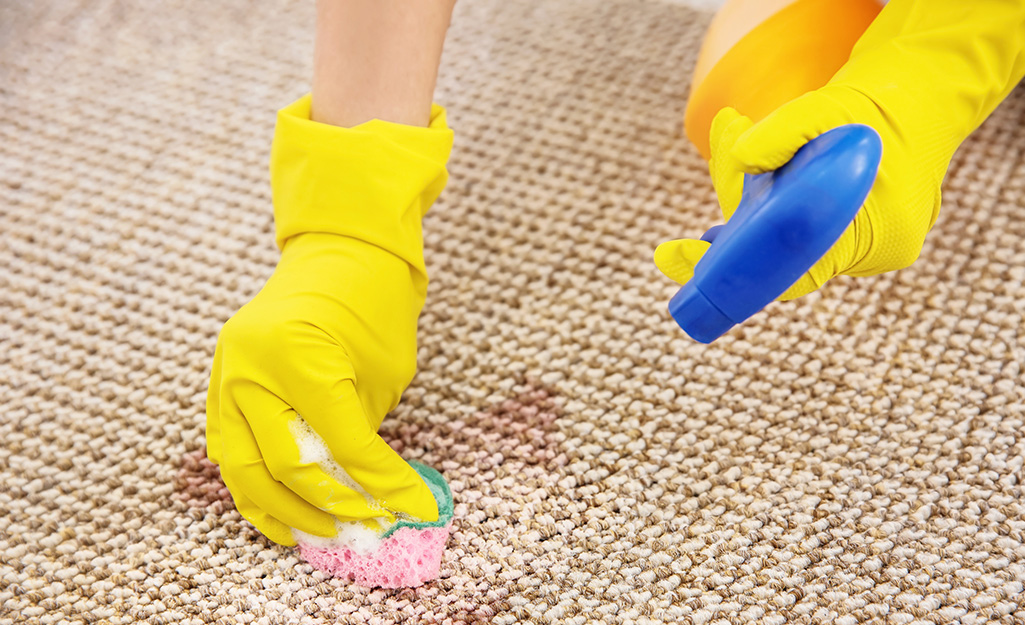 Shake or beat: Take the area rug outdoors and give it a good shake. Jute has an open weave and most of the dirt will be underneath the rug. Giving it a good shake gets rid of dirt and dust that's embedded into the fibers. If it's a large rug, enlist the help of a partner and hang it over a porch railing or over a couple of solid chairs. Use a broom or rug beater to hit the rug all over to loosen deeply embedded dirt. Don't forget to shake out the rug pad and sweep or vacuum the floor.
Hang it: if it's a sunny day, let the rug hand outdoors for a bit. The sun is a natural and effective deodorizer. Letting the rug soak up some rays for a short time will help kill bacteria and mites.
Vacuum: Set an upright vacuum to the lowest suction setting and disengage the beater bars. Carefully vacuum the rug in the direction that the fibers are woven.
Dry bath: Using liquids on a jute rug can cause discoloration and should be only limited to spot cleaning. Instead, use a dry rug shampoo or baking soda. Sprinkle the dry shampoo on the rug and allow it to sit for a couple of hours. Vacuum up the dry shampoo and flip the rug over to repeat on the other side. 
How to Clean a Shag Rug with Stains
Spills, muddy footprints or pet accidents will need prompt treatment to protect a jute rug. For little spills or stains, spot cleaning works the best. Try these steps to spot clean a jute area rug:
For spills, immediately blot the spill with a white microfiber cloth or paper towels.
For solids, use a dull edge like a spoon or spatula to get as much of the solid off the rug.
Do not rub the stain—that will only push the dirt deeper into the rug. However, if there is mud on the rug, let it dry. It's easier to remove it once it's dried.
Use a mild detergent made for cleaning natural fibers or use a 50/50 white vinegar and water mixture. Dip a clean microfiber cloth into the detergent and gently scrub the stained area. Do not rub vigorously—that will just push the stain further into the rug fibers.
Dry the area with a hair dryer to prevent staining.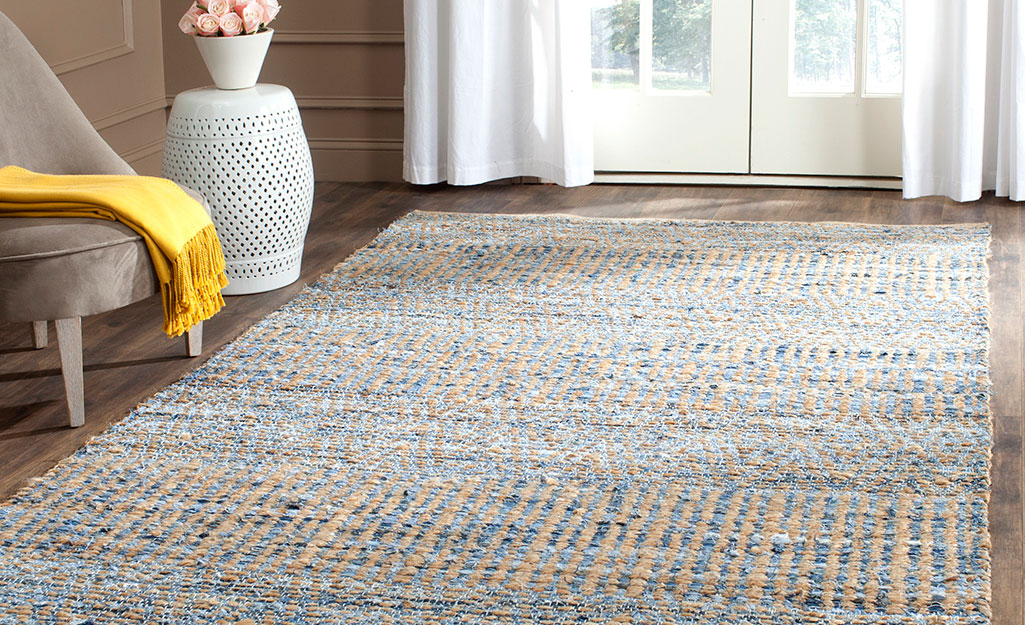 Jute rugs only need to be vacuumed once or twice a week, depending on footfall traffic. Vacuum the rug from different directions, passing over the area several times. Ask visitors and family to keep shoes off the rug and rotate the rug for even wear every six months.
Jute area rugs look great with most decor. Knowing how to clean a jute rug will keep the rug looking good for years to come. The Home Depot has area rugs, vacuums and other floor coverings online and in-store. Use The Home Depot app to locate products and check inventory. We'll take you to the exact aisle and bay.
Explore More on homedepot.com