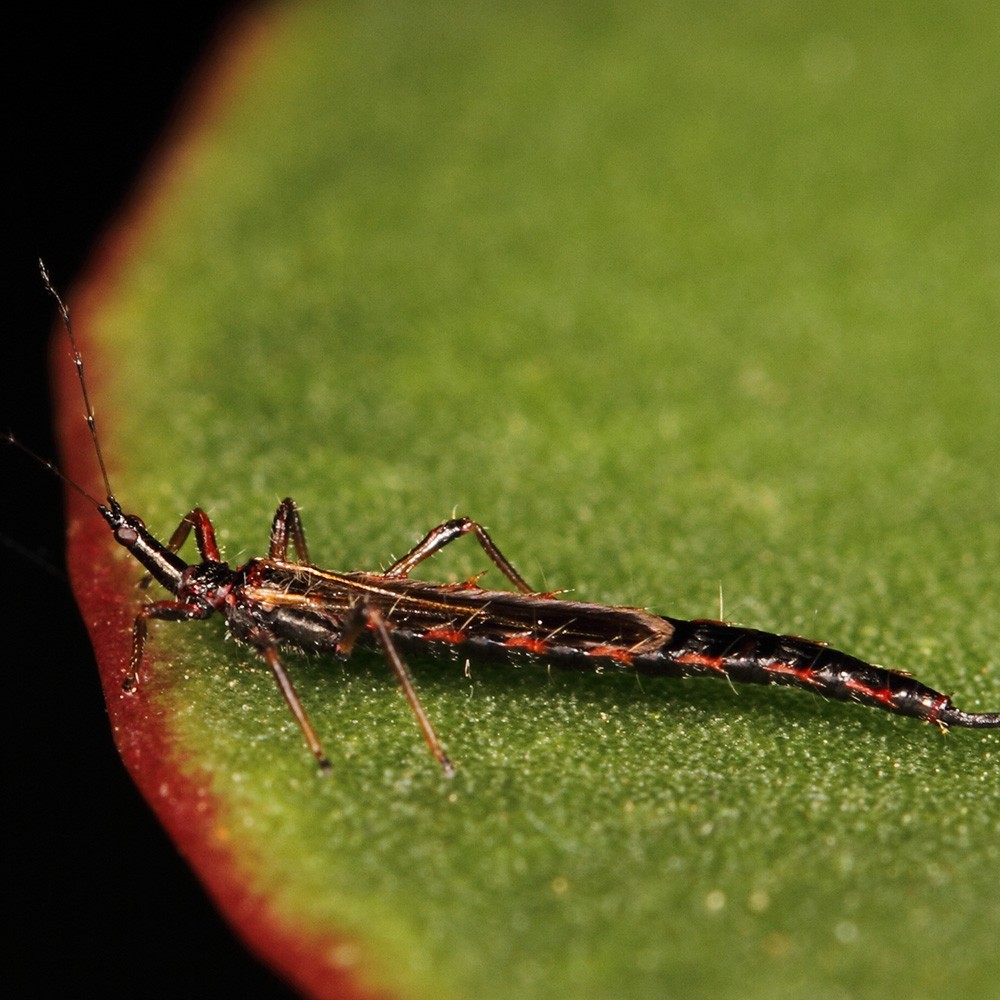 Thrips are common pests found in greenhouses, indoor plants and gardens. Thrips damage plants by sucking their juices and scraping at fruits, flowers and leaves. Thankfully, there are effective methods to get rid of thrips and keep infestations at bay. This guide will show you how to identify thrips and how to get rid of thrips.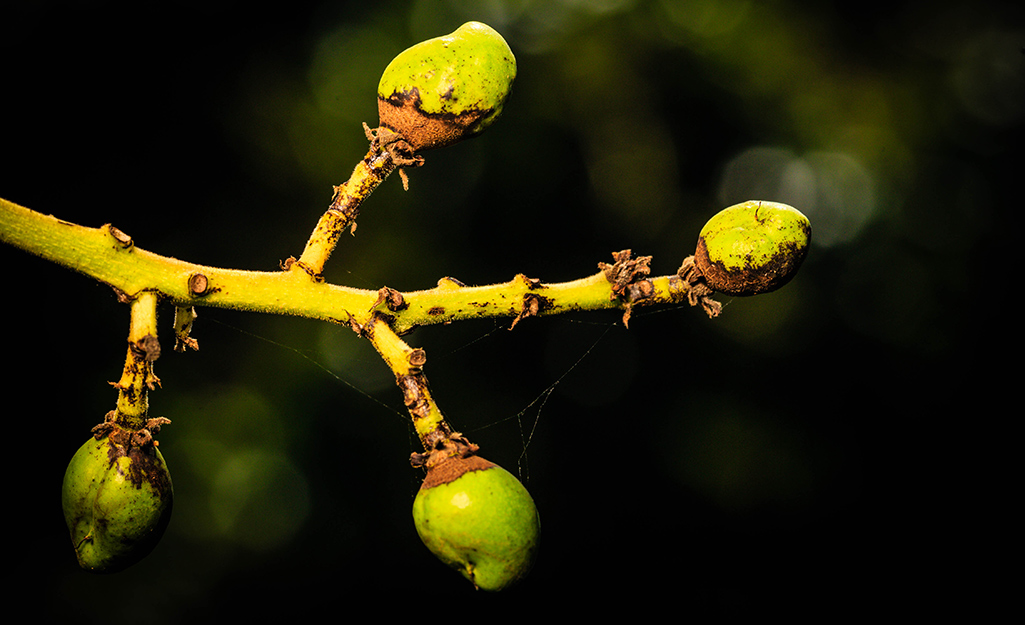 Thrips belong to the order Thysanoptera. They are small, slender winged insects that are straw-colored or black with two pairs of feathery wings. There are more than 5,000 species of insects in the order Thysanoptera. Some varieties are actually beneficial insects—they will attack and consume other insects, including other varieties of thrips. But, since they are so small, it's hard to identify the beneficial ones from the bad.  
2
Physical Characteristics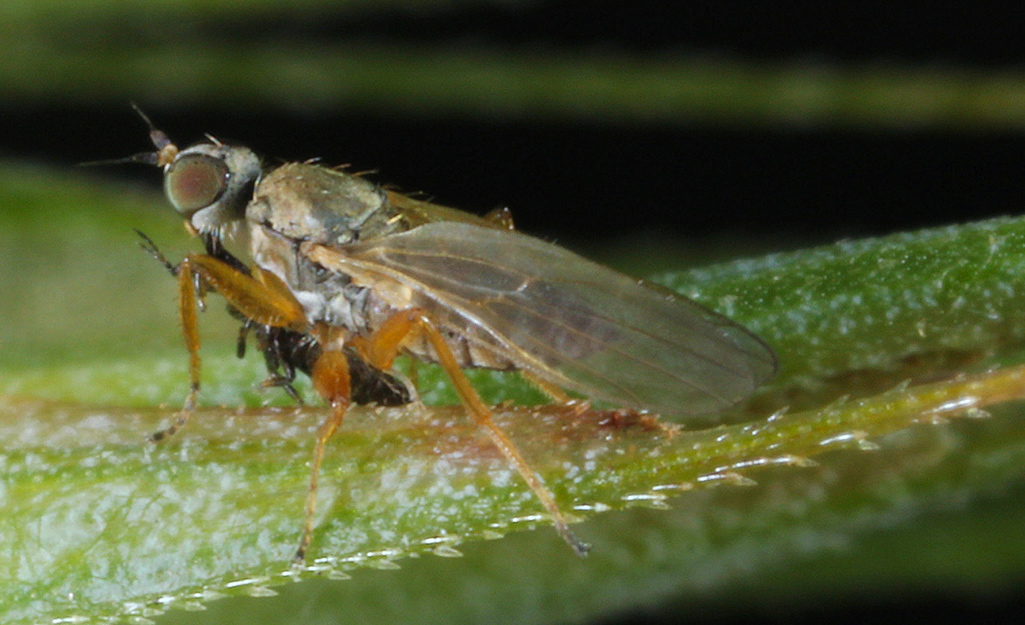 Thrips vary in size. Adult thrips measure less than 1/25-inch. They may or may not have wings.
Winged thrips have fringed wings.
Their colors can be anywhere from yellow to brown or black.
Thrips possess distinctive asymmetrical mouthparts with one mandible longer than the other.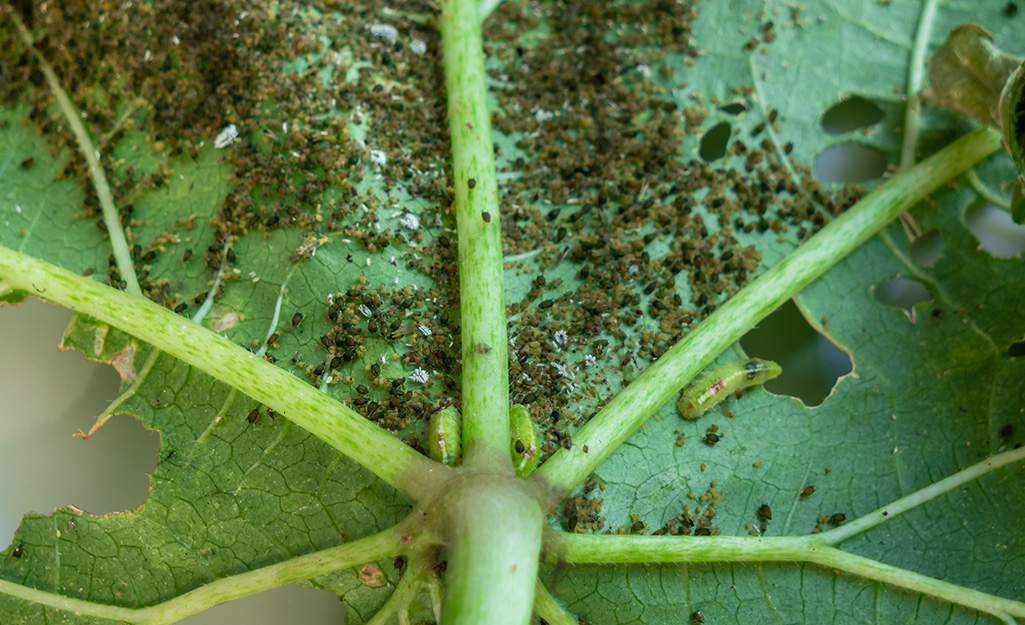 Adults and pupae thrips overwinter in the soil. In spring, females insert eggs into the tissues of flowers, leaves or stems—each female can produce up to 80 eggs. The eggs hatch into wingless larvae (nymphs), which feed on plant sap. They then go through to or more nymphal stages before becoming adults. There may be 12 to 15 generations per year with the entire cycle from egg to adult requiring less than 16 days in warm weather.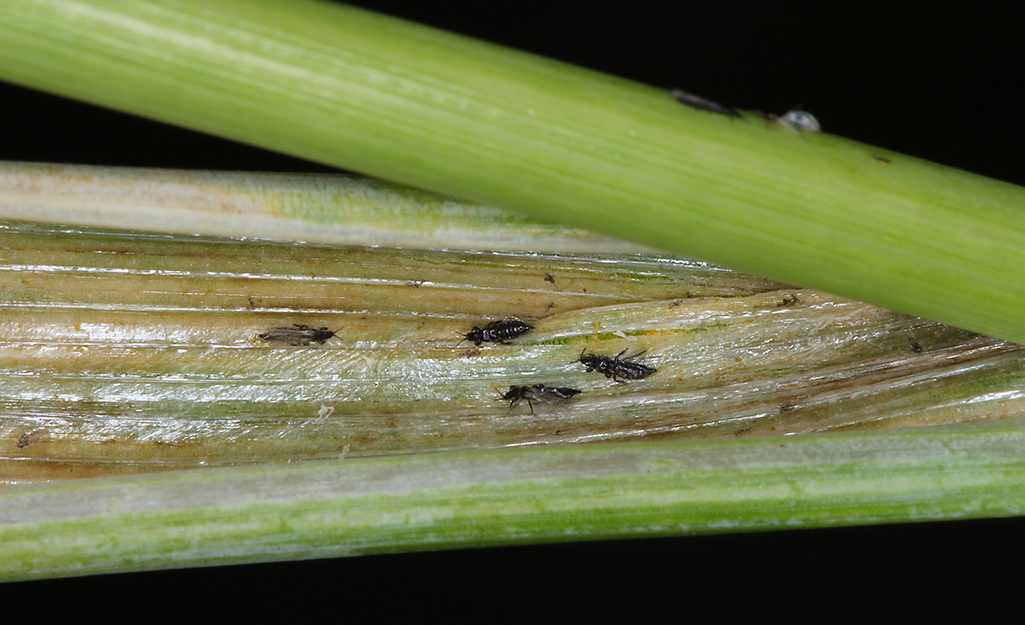 Thrips will live on and around the plants that they are consuming. On trees, you can find them on the leaves and bark of the tree. On other plants, it will be on the leaves or stems or in the flower blossoms. Thrips on roses and other flowering plants are common too. Indoor plants are not excluded from thrips either. If an infestation has managed to find its way indoors, you can find thrips on orchids, pothos and other houseplants. No matter where you find them, thrips damage plants the same way—by using their syringe-like mouths to extract liquid from the plant.
5
How to Get Rid of Thrips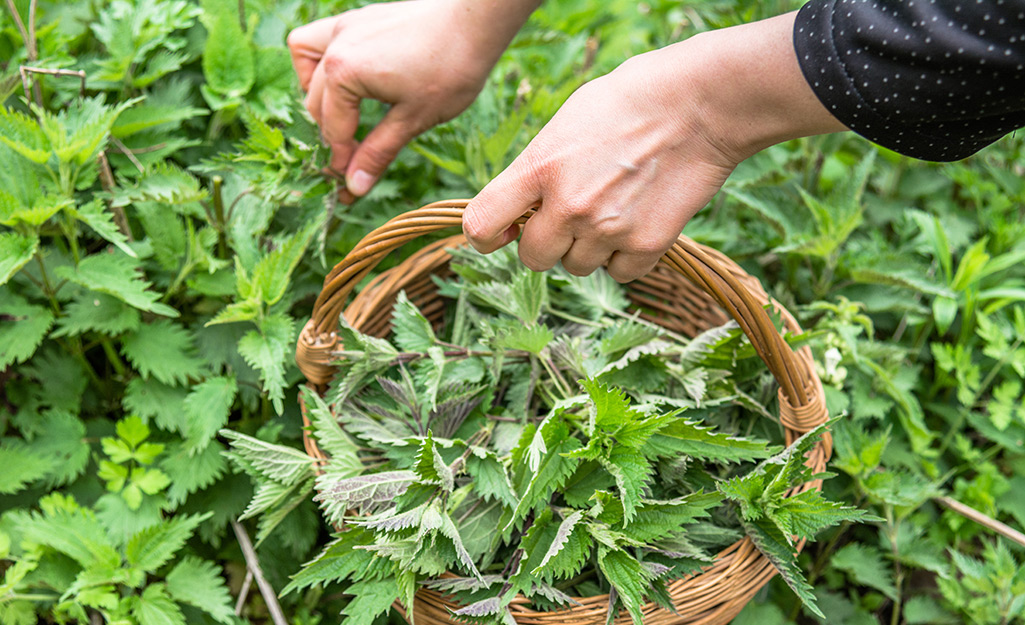 Preventing an infestation is the best way to control thrips. Here are some methods to help you get rid of thrips before they damage your plants. 
Keep it clean: The first step in thrip management is prevention. Reducing the places where they may breed will help prevent an infestation. After pruning or pulling weeds, remove the plant debris immediately—thrips lay eggs in slits they cut in live plant leaves and stems or any type of green foliage. 
Vigilance: Check your plants for damage and clusters of the pests where leaves are attached to stems. If you spot an infestation, take action immediately.
Inspect: Check any plant you bring into your garden for signs of thrip damage. Thrips damage includes streaks, silvery speckling and small white patches. If you see any signs of damage, discard the infested plants by securely bagging and putting in the trash—do not put them in your compost pile.
Use sticky traps: Use these traps are helpful for controlling adult thrips.
Spray: If an infestation is out of control, you will have to spray with an insecticide. Use a pyrethrin spray or another type of oil-based spray. This type of spray combines an insecticide with fatty oils to smother and poison thrips.
6
How to Get Rid of Thrips Naturally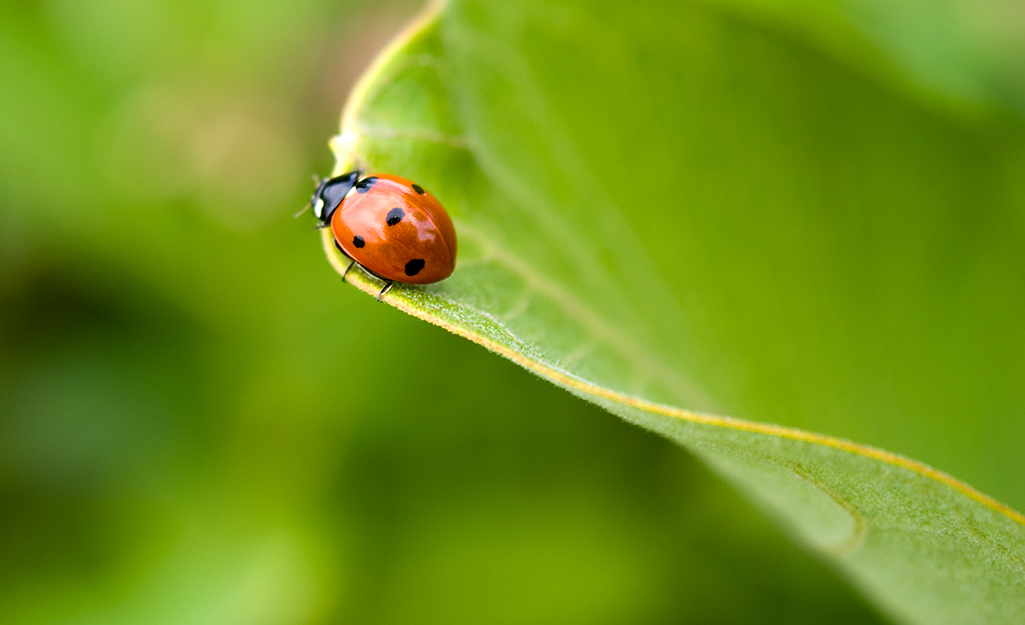 A thrip infestation can be controlled naturally by following the same preventative actions described above. If you find thrips on your plants and do not want to use an insecticide, here are some other alternatives for organic thrips control:
Introduce thrip predators: Insects such as thrips predatory mites, minute pirate bugs, ladybugs, Trichogramma wasp and lacewings love to munch on thrips and can help to reduce thrip populations.
Use a natural insecticidal soap: These work best for moderate infestations.
Use neem oil: Mix with some insecticidal soap for an extra layer of killing power while remaining environmentally friendly.
Thrips are an annoying garden pest, but one you can get rid of with diligence. Shop The Home Depot for garden supplies, insecticides, sprayers and everything you need to get rid of thrips in your garden. 
Explore More on homedepot.com