Time Required:

Over 1 day

Difficulty:

Intermediate
---
If there are muddy trails in your yard from repeatedly walking over the same section, maybe it's time to add a garden path.
Adding a structured garden path will keep your feet dry and help define your garden.
This simple brick path nestled in grass uses a herringbone pattern, kept deliberately rustic for an old, secret-garden feel.
Measure Distance and Calculate Supplies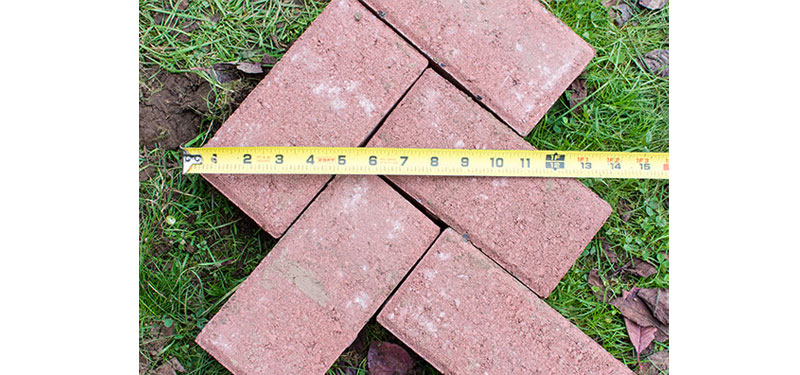 Measure the length and width of the desired path.
Determine how many bricks, bags of gravel paver base and sand you'll need for your desired width, adding 2 inches with a 1- to 2-inch depth of gravel and 1-inch depth of sand.
For this herringbone pattern with 4-inch wide bricks, the garden path is approximately 14-inches at its widest point; every 2 bricks adds 2-½ inches to the length.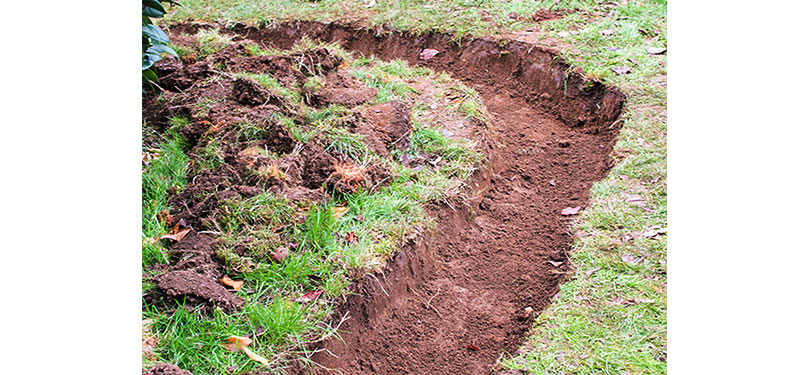 Check local laws and regulations before digging and call to have relevant utility lines marked if necessary.
Mark your desired garden pathway line with chalk or landscape paint, avoiding sharp turns. Dig a trench 4 to 5 inches deep, the width of your pattern, plus 2 inches, for 16 inches in this case.
Use a flat-headed shovel to square off the sides of the trench. Set aside the top layer of grass.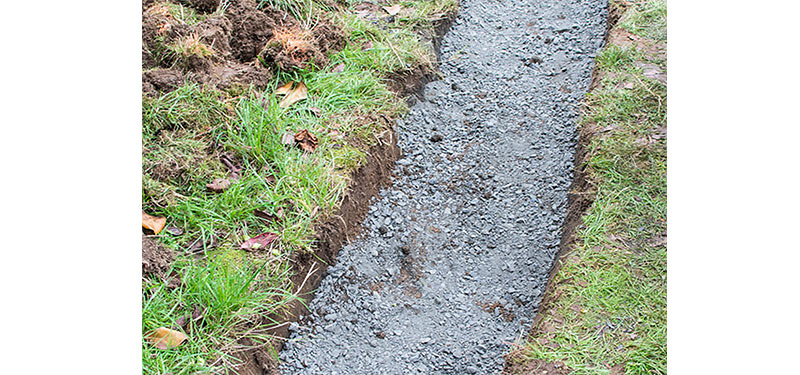 Spread a layer of gravel 1 to 2 inches deep along the entire length of your path.
Use a tamper or 4- x 4-inch piece of wood, to tamp down the gravel over the entire surface.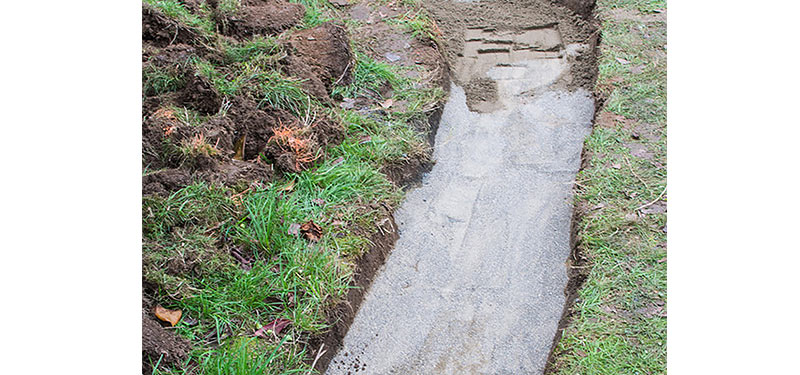 Spread a layer of sand 1 to 2 inches deep along the entire length of your path.
Tamp it down as you did with the gravel.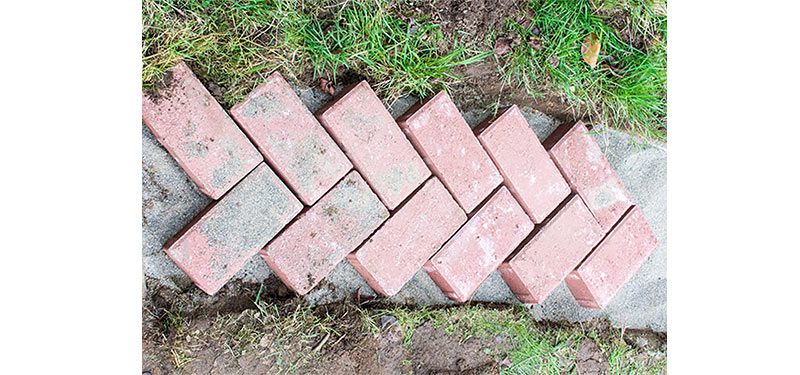 Lay bricks in a herringbone pattern.
If necessary, add or remove sand so that the tops of the bricks are even with the surrounding soil.
Tap bricks evenly into sand with the 4- x 4-inch laid on its side.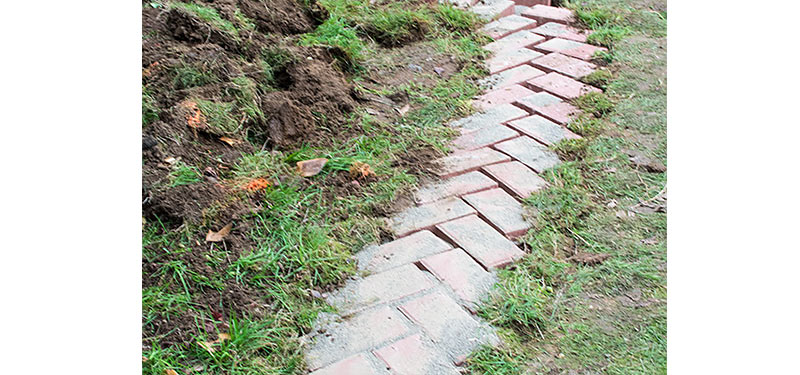 Fill the gaps between bricks with sand by pouring sand over the bricks and sweeping it into the gaps.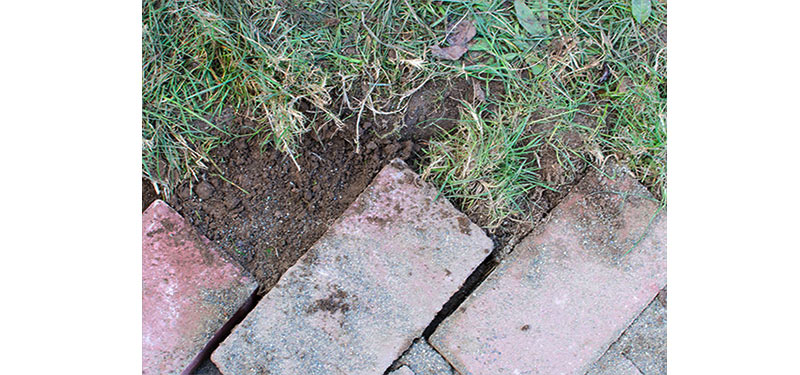 In order to help naturalize the path, fill in the edges around the exterior of the path with dirt and pieces of reserved grass. Water grass to help re-establish.