Project Guide
How to Make a Christmas Swag Wreath
Time Required:

Under 2 hours

Difficulty:

Beginner
---
Make a swag Christmas wreath for your space that's easy and takes about an hour to create. This project is inexpensive because it uses tree branches and trimmings from your yard or local Garden Center.
Swags are wreath alternatives and come in a variety of shapes. They're typically gathered from a central point and fan out at the bottom end.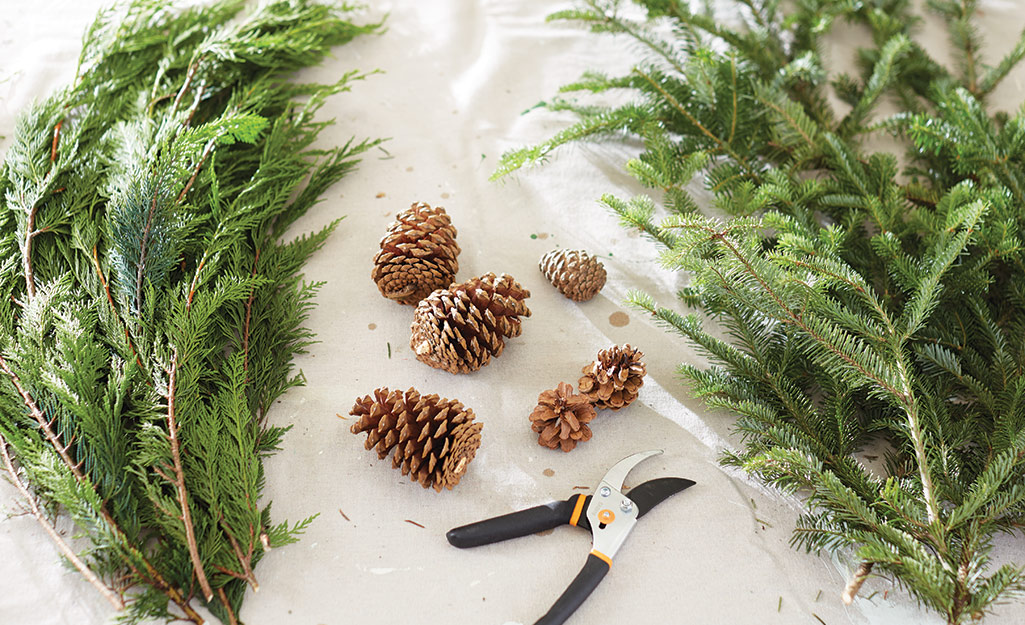 Collect your natural materials.
Gather your Douglas fir, Alberta spruce, cypress, pine and pinecones.
Using your pruners, trim off the branches on the bottom.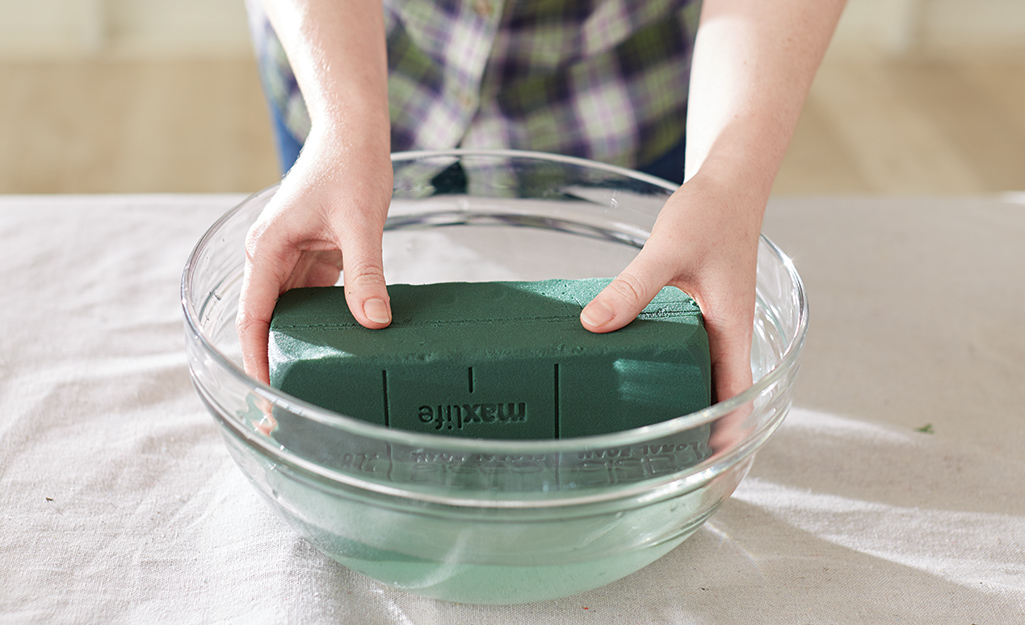 In a bowl, place water and then the foam block.
Dunk it a few times to get it wet.
This will help keep your Christmas swag moist through the holidays.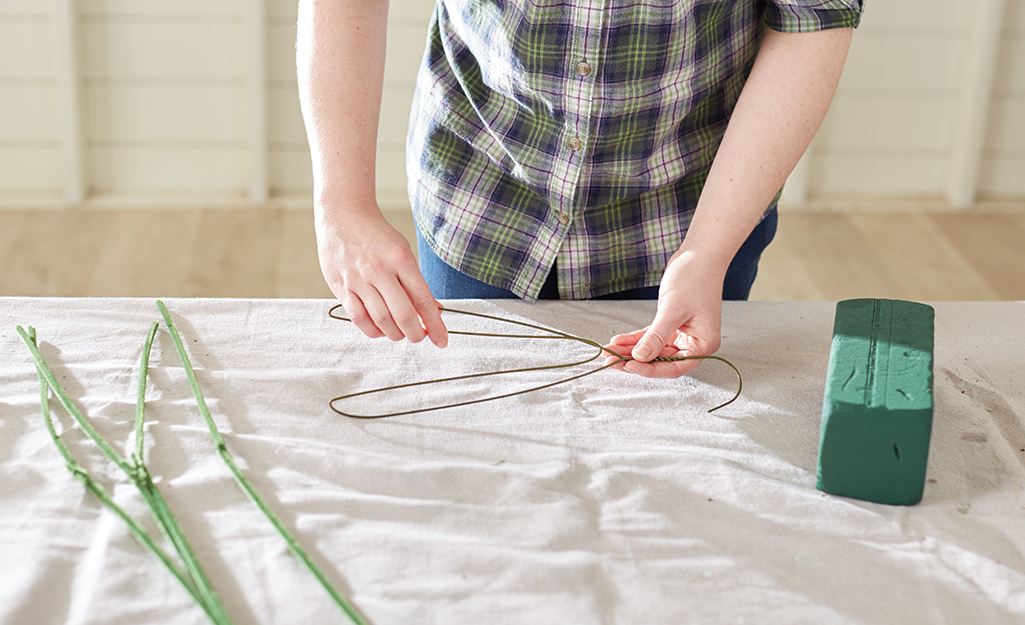 To create the hanger, take your coat hanger and, starting at the bottom middle, bend it upward.
This will become the hanger for your swag.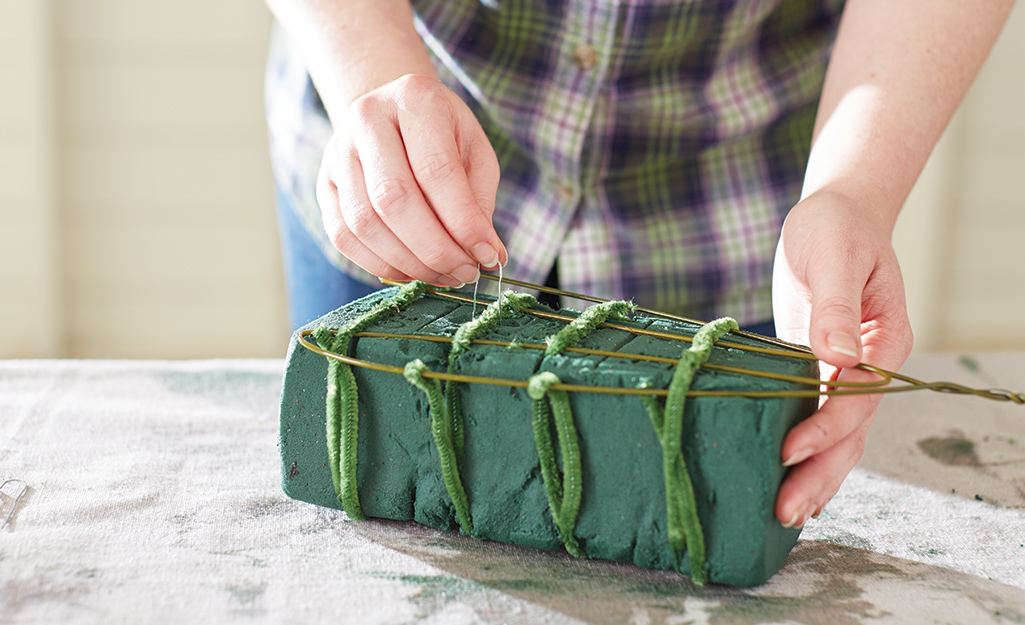 Attach the hanger to the foam block.
Now attach two pipe cleaners end to end, wrap them around the back of the floral block and attach the coat hanger to the foam.
The hanger will lay flat against the back of the block with the hook facing sideways for hanging.
Repeat in several places so hanger is secure.
Next, attach paper clips.
Bend four paper clips into a U-shape and then stick them into the foam block to further secure the hanger to the block.
Design and Embellish the Swag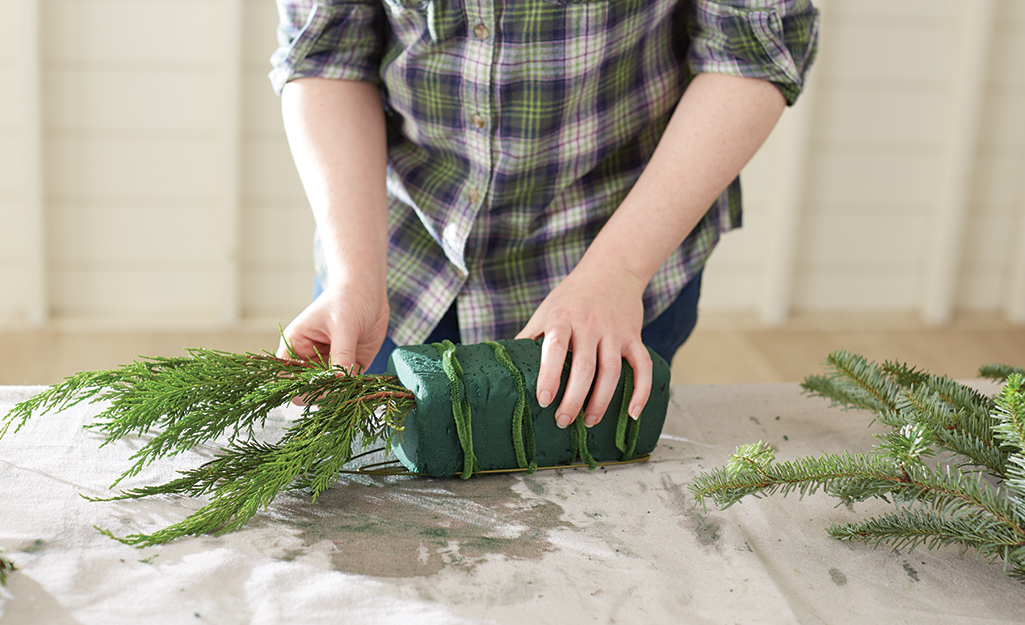 Design your swag. Insert branches inside the foam block and begin making the design. Fill it out top to bottom.
Continue adding layers until the block is covered. Fill any holes.
When done, attach the ribbon and embellishments.
Using floral scissors, cut several 6-inch pieces to secure pinecones, ornaments and ribbon to the swag Christmas wreath.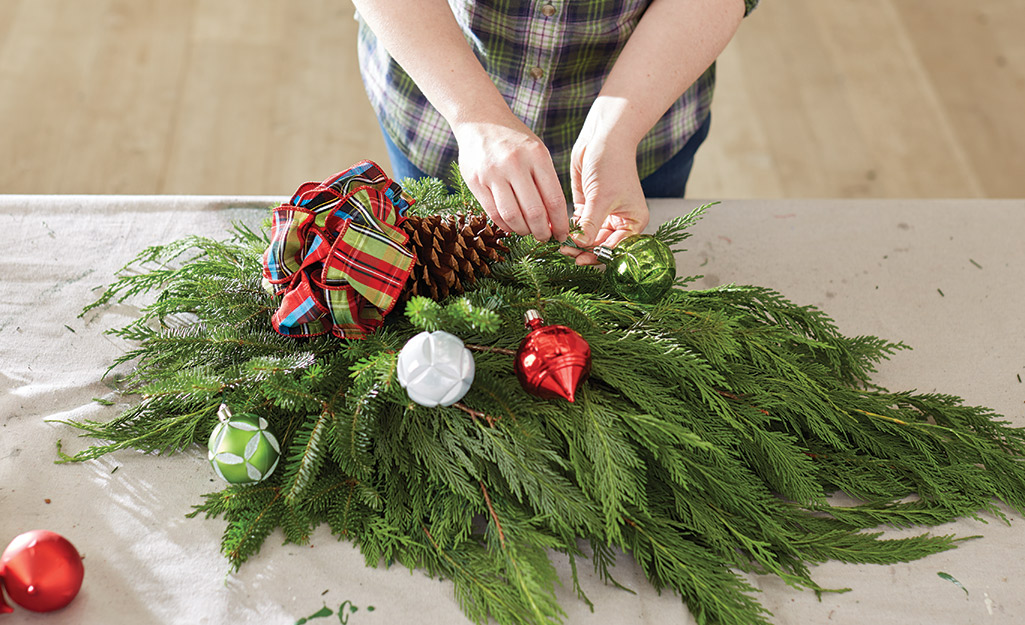 Hang the swag. Using a wreath hanger, put your swag on a door or hang it just about anywhere.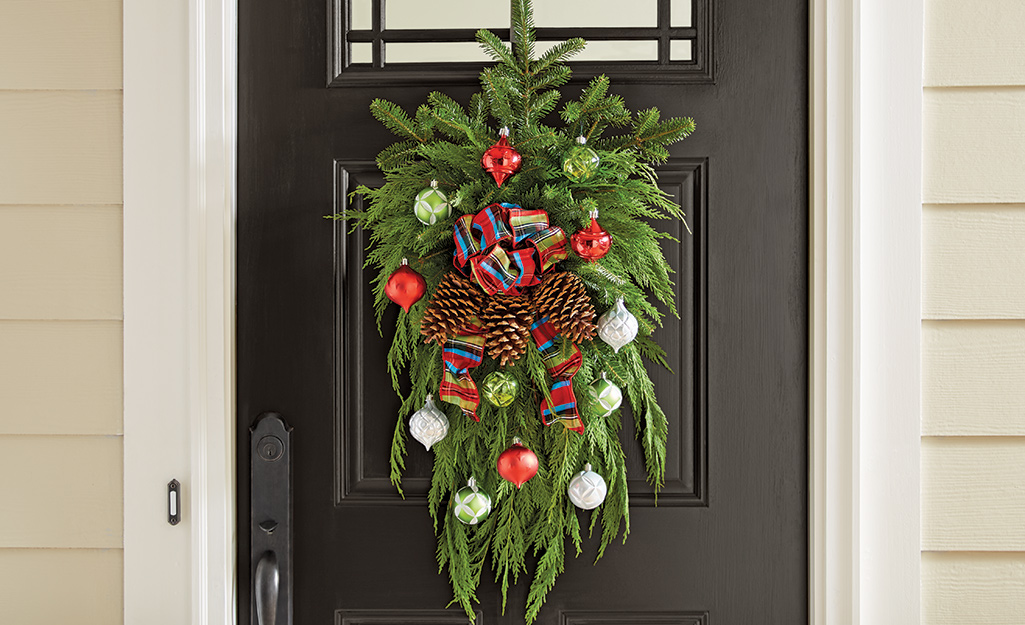 Enjoy the fragrance of the fresh-cut greenery all season long. Keep your wreath fresh by spraying it with water every few days.
Shop our product selection for all the materials to make your own Christmas swag wreath this season. The Home Depot delivers online orders when and where you need them.