Presented by Rachel Paxton of Maison De Pax. This guide will show you how to make a bird house out of a milk carton. Watch the video for a list of all the materials you'll need.
1
Clean and Dry the Milk Carton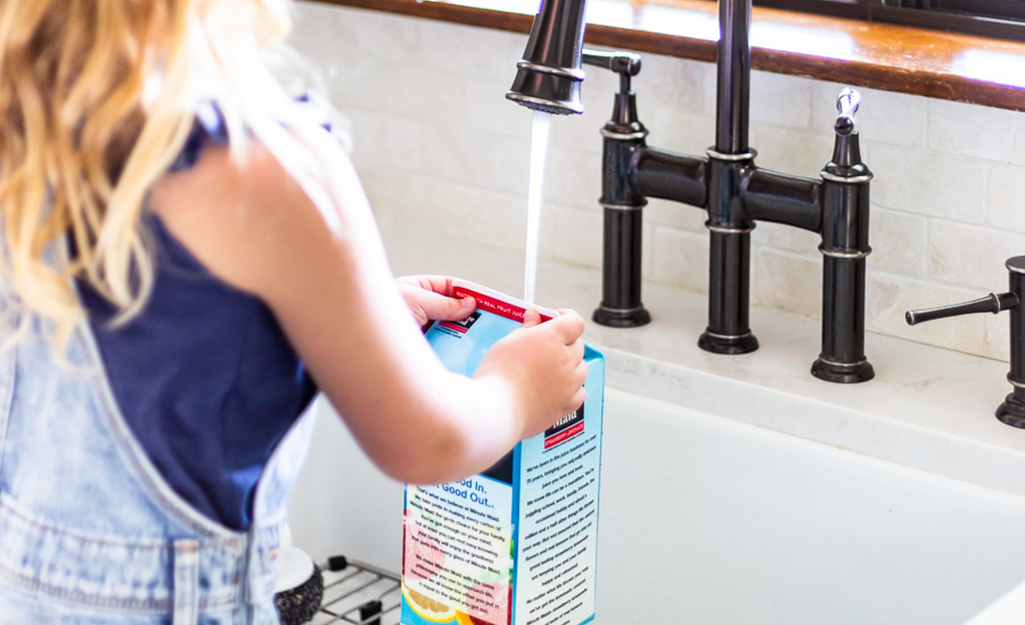 Rinse the carton thoroughly and let dry completely.
Keep the cap!
2
Paint the Carton Your Base Color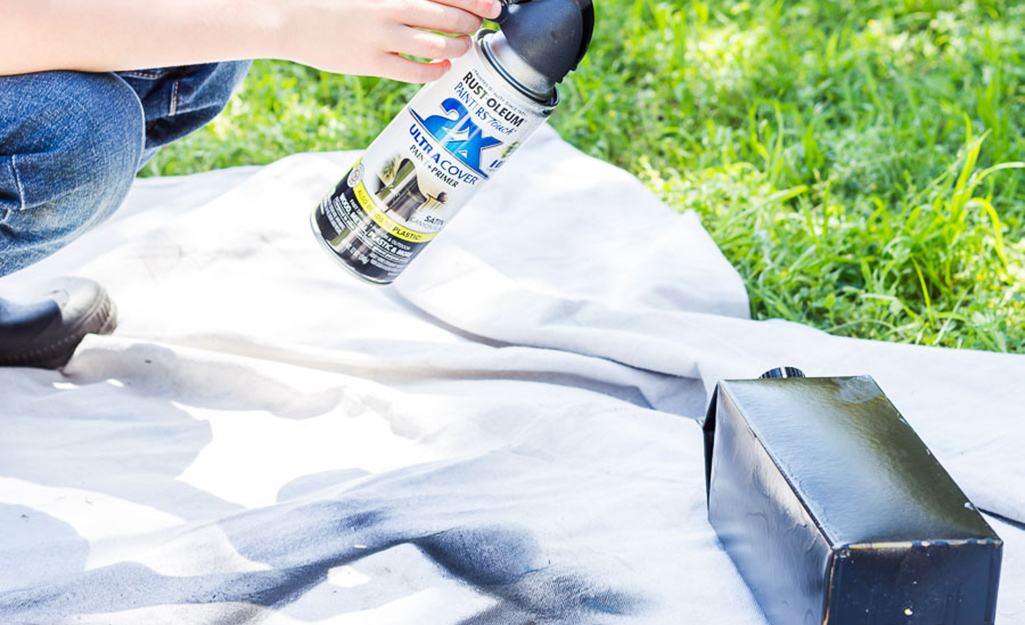 Screw the cap onto the carton.
Then, in a well-ventilated area, place your milk carton on a drop cloth.
Spray paint the carton with your base color of choice.
Let it dry.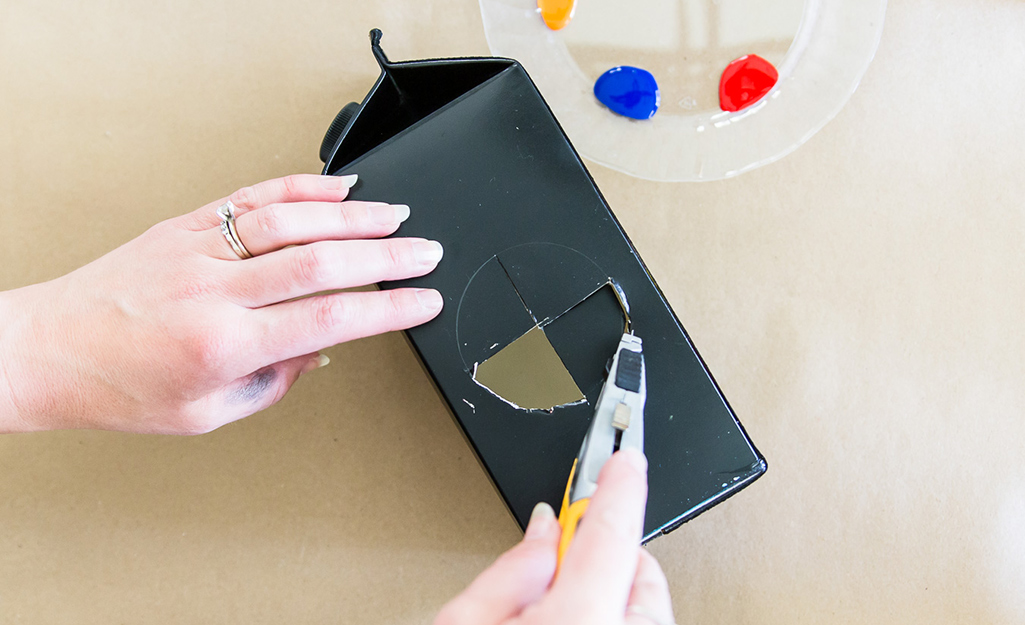 First trace a circle approximately 2 inches in diameter in the center of one side of the carton; the bottom of the spray paint can is a great size to use as reference.
Then, using a utility knife, cut out the circle to create a door.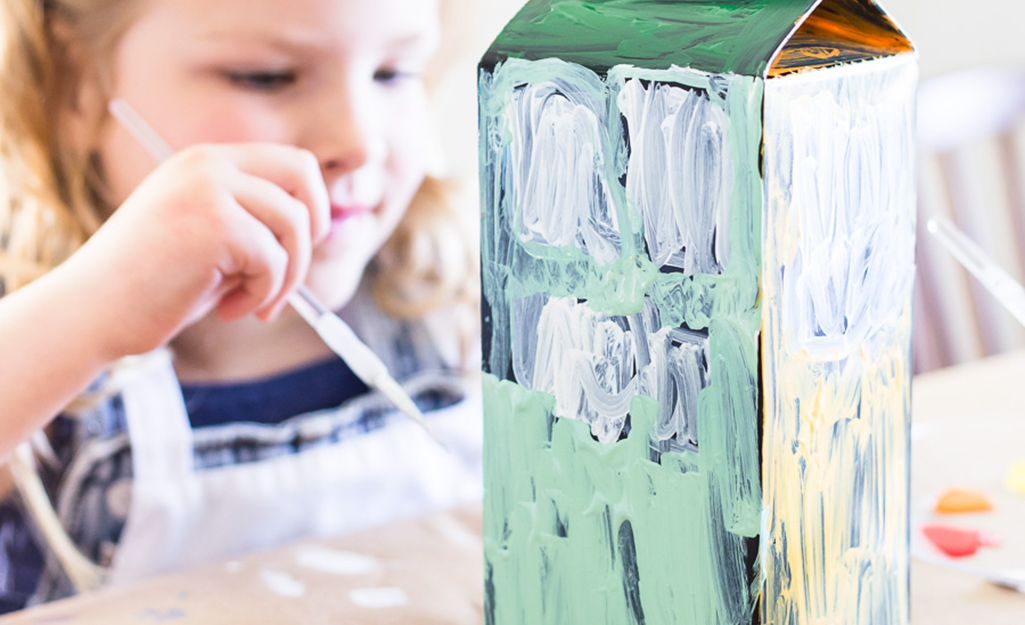 Using craft paints, stickers or colorful paper and adhesive, decorate your bird house.
Let it dry.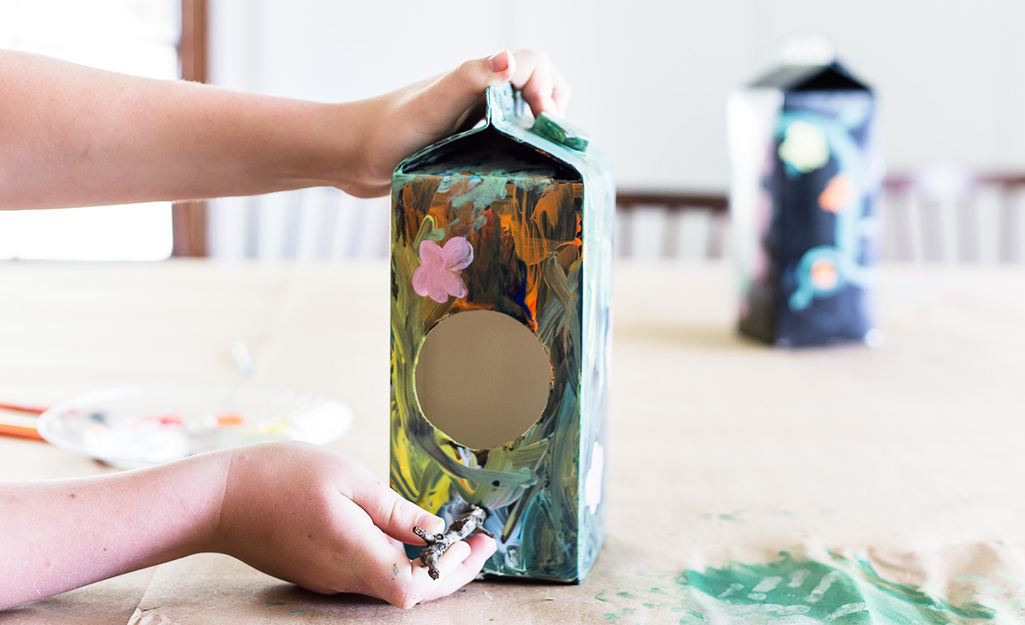 Approximately 1 inch below the door, cut a small X with the utility knife.
Insert the twig into the X so that half is inside the carton and half is out.
Hot glue around the twig to secure it in place.
6
Poke Holes in the Bottom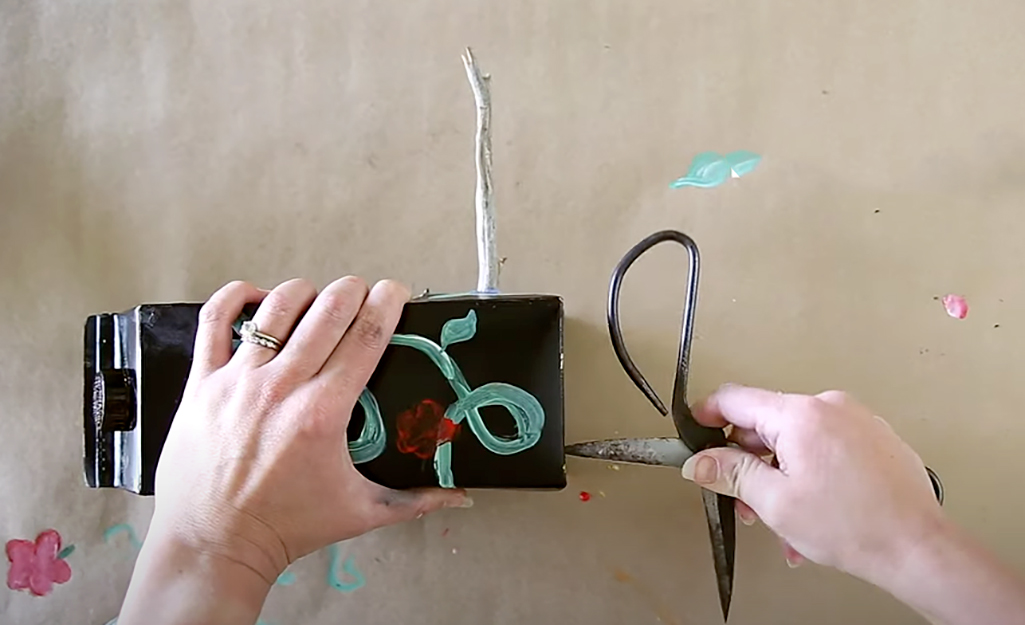 Using your utility knife, poke 8 small holes in the bottom of the milk carton to allow water to drain.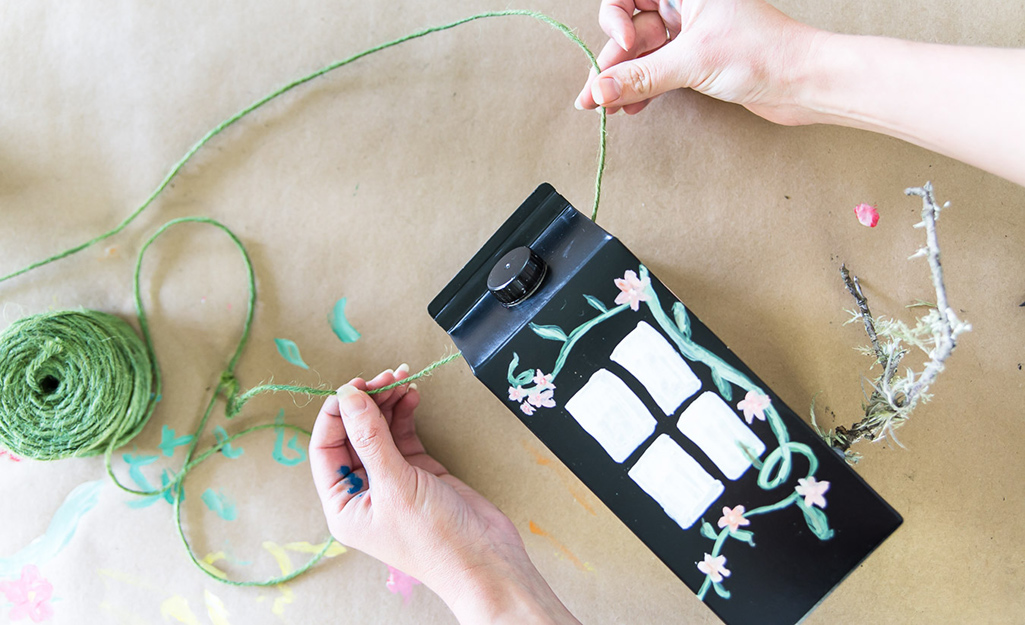 Using the utility knife, cut a small hole at the top of the carton.
Run a string through the hole for hanging the bird house.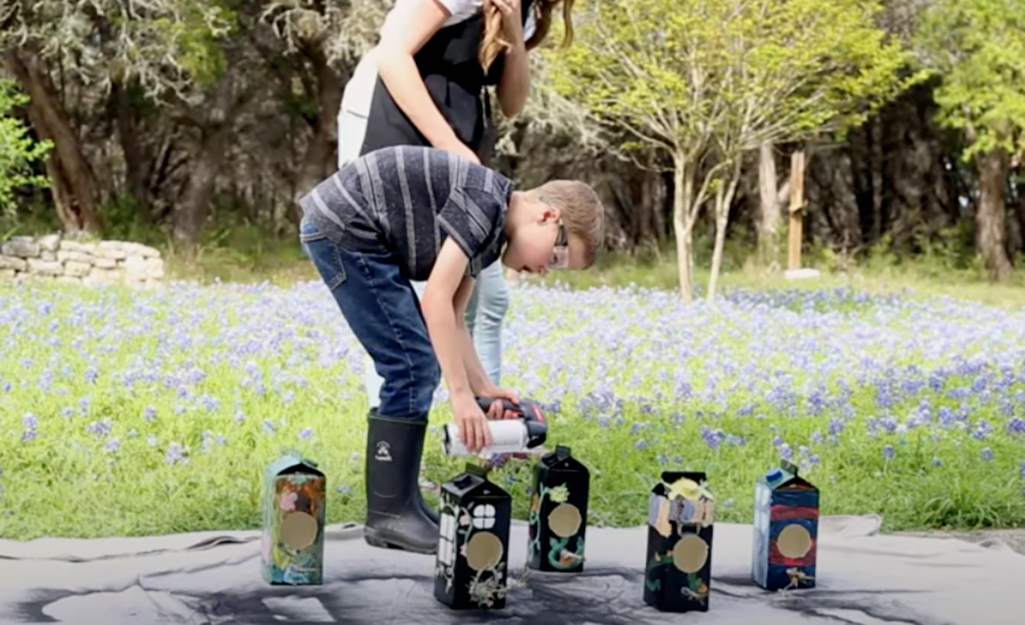 In a well-ventilated area, place your milk carton on a drop cloth.
Using a clear sealer, spray a light coat over the entire bird house. This will make the bird house water resistant.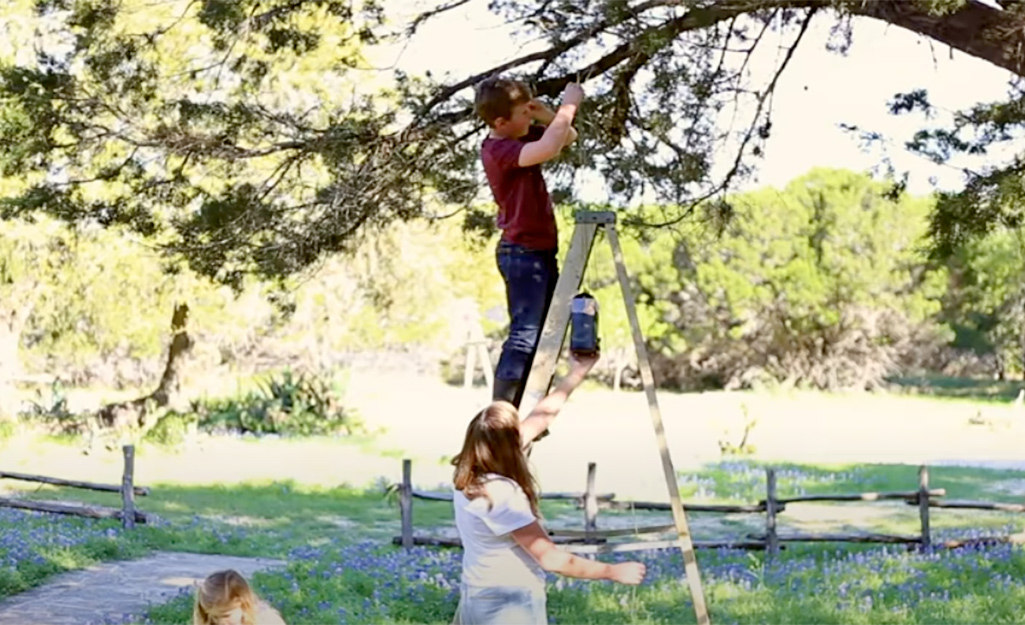 Find a tree branch or other secure place to hang your bird house. You can enjoy it most if you find a place in clear view of your windows.
Tie the string so that the bird house hangs at least 5 feet off the ground.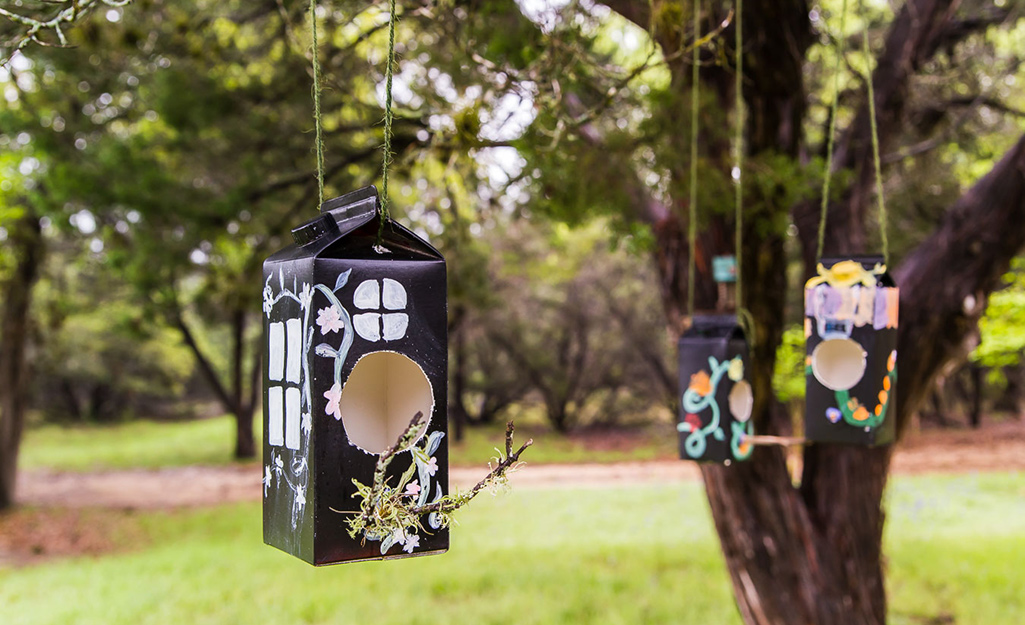 To keep the bird house from blowing too much in the wind, anchor it with small rocks or pebbles in the bottom of the carton.
Alternatively, you can make it a bird feeder by adding bird seed.
Making a bird house from a milk carton is a fun way to tie recycling, creativity and bird watching into one easy-to-do project. We're here to help you make the right choice for your needs. Ready to find the supplies you need? Use The Home Depot Mobile App to locate products and check inventory. We'll take you to the exact aisle and bay. Snap a picture of an item you like and we'll show you similar products.
Explore More on homedepot.com