Pump up your curb appeal this Christmas season with a triple wreath door hanger. This unique holiday decoration is a fun and simple DIY project that will make your home stand out on the block this Christmas.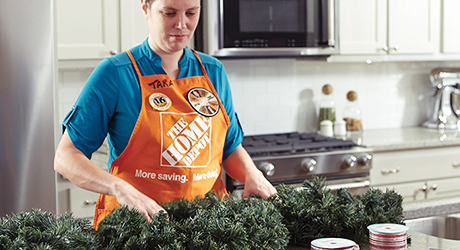 Lay all three wreaths in a line face-down onto your workspace.
2
CONNECT THE THREE WREATHS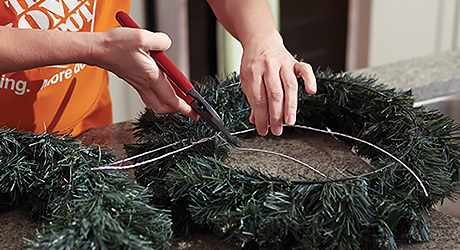 Use the hobby wire to join the three wreaths together.
Wrap the wire tightly to make the connection secure.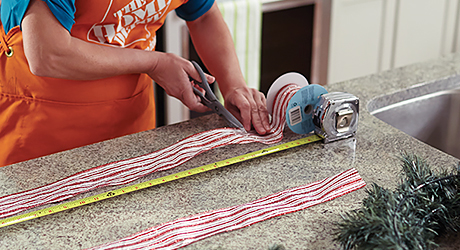 Cut the two ribbons that will connect your three wreaths.
For small wreaths, the length of each ribbon should be 32 to 36 inches.
For larger wreaths, the length should be 36 to 40 inches.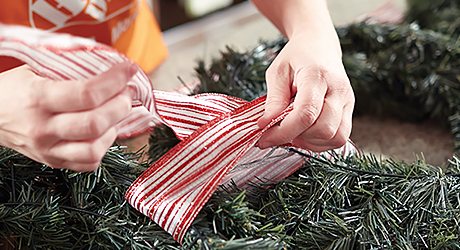 Tie the ribbon to the wreaths by looping them around and through the wreaths, pulling the ribbon from the back.
Loop the top of the bottom wreath to the bottom of the middle wreath.
Loop the top of the middle wreath to the bottom of the top wreath.
5
SECURE THE RIBBONS TO THE WREATHS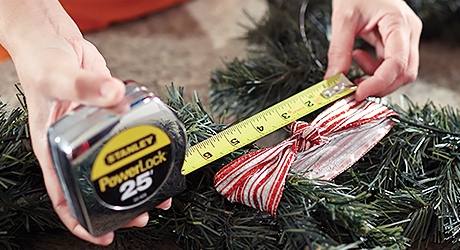 Tie a double knot at the back of each ribbon.
Arrange to make sure they are hidden behind the wreaths.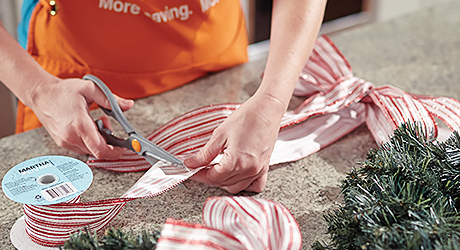 Create a large bow using your ribbon or use a pre-made bow.
Attach to the front of each wreath using the hobby wire.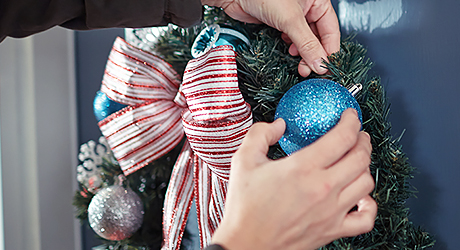 Decorate with lights and ornaments as desired.
Use the wreath hanger to hang the completed project on your door.
Explore More on homedepot.com