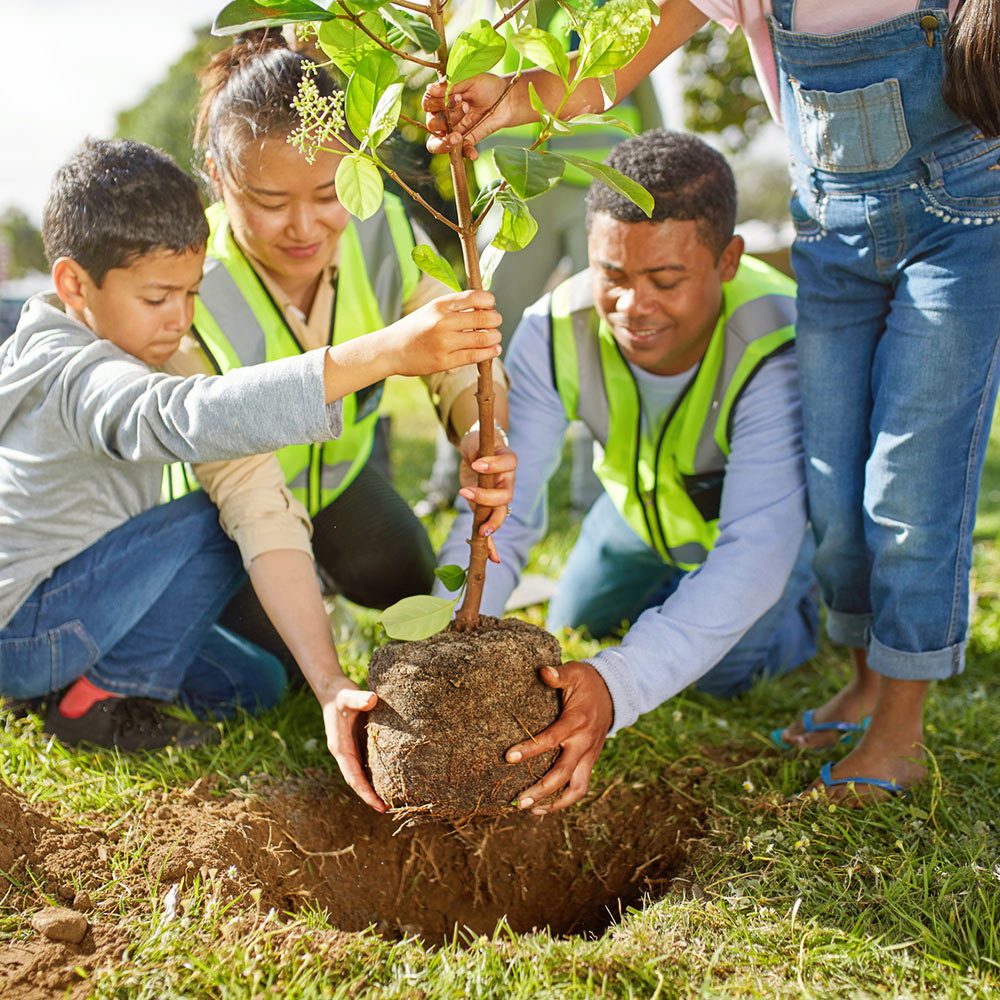 Hard-working trees reduce pollution, release oxygen and give us privacy and shade. They can add curb appeal, provide shelter for birds and cut down on noise. They can even lower our energy costs by blocking the hot summer sun or the winter winds. 
Autumn is usually the best time to plant new trees or tree seedlings, when the weather is cool but before the ground freezes. You can also plant trees in late winter or early spring as soon as the ground is workable. Cool temperatures help them establish the root systems they need for the growing season. 
Planting trees is easy if you follow these guidelines. Trees and shrubs add shade, beauty, and privacy to your landscape, and there's nothing more satisfying than watching them grow into mature trees over the years. The Home Depot's mobile app helps you find the right products, tools and materials you need to take the guesswork out of planting and growing healthy trees. 
Explore More on homedepot.com