Ideas & Inspiration
Tips for Pruning Trees and Shrubs
Invigorate trees and shrubs with pruning, a cornerstone of proper tree care. A sensible trim keeps trees looking good, maintains tree health and wards off pests and diseases by eliminating unhealthy branches.
Tree pruning is essential to a tree's well-being, but is not as easy as it looks. An improper pruning cut can rip the bark or injure the trunk of the tree. Proper care supports a long and strong life.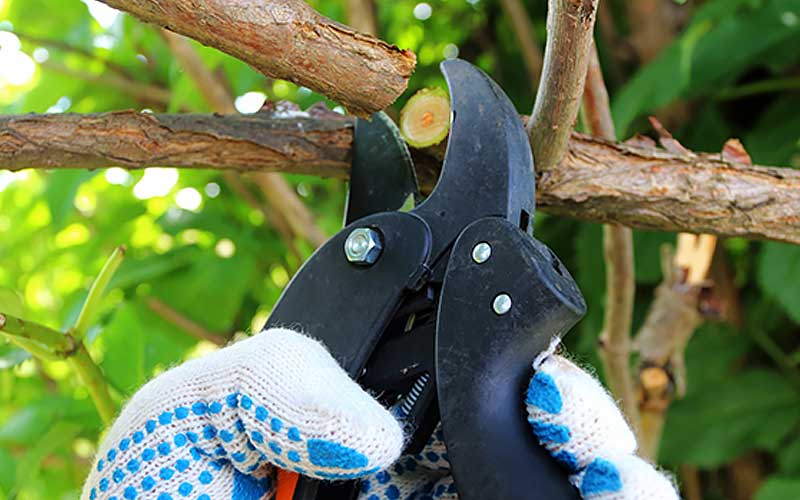 The right tools make pruning easier and help you do a good job. Use pruning shears for most jobs for cuts up to ¾-inch in diameter. Lopping shears, with their long handles, provide leverage and cut branches up to 1½ inches in diameter. Hand and pole saws cut branches up to 4 inches in diameter. Use small chain saws on larger branches. Keep tools well-maintained and sharp.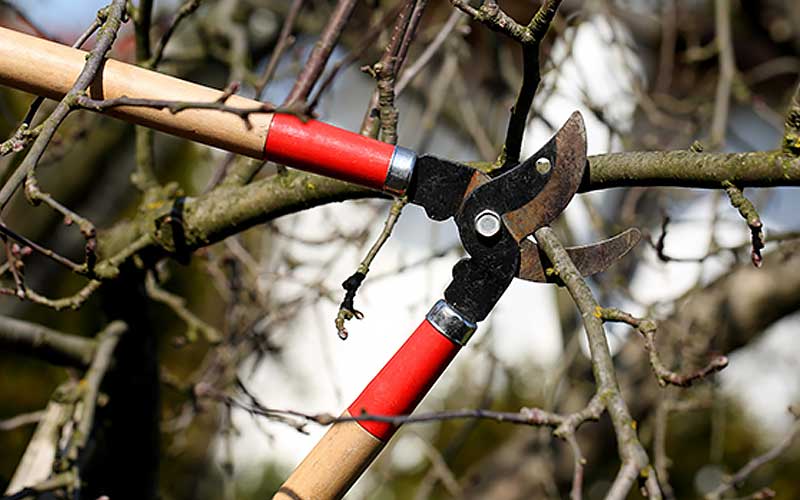 To prevent tearing bark during a cut, use the three-cut method: First, make a small wedge-shaped cut under the branch on the branch side of the stem collar. Next, cut off the branch 6 – 12 inches from this wedge, leaving a stub end. Finally, cut parallel to and just on the branch side of the stem collar as close to the tree's trunk as possible.