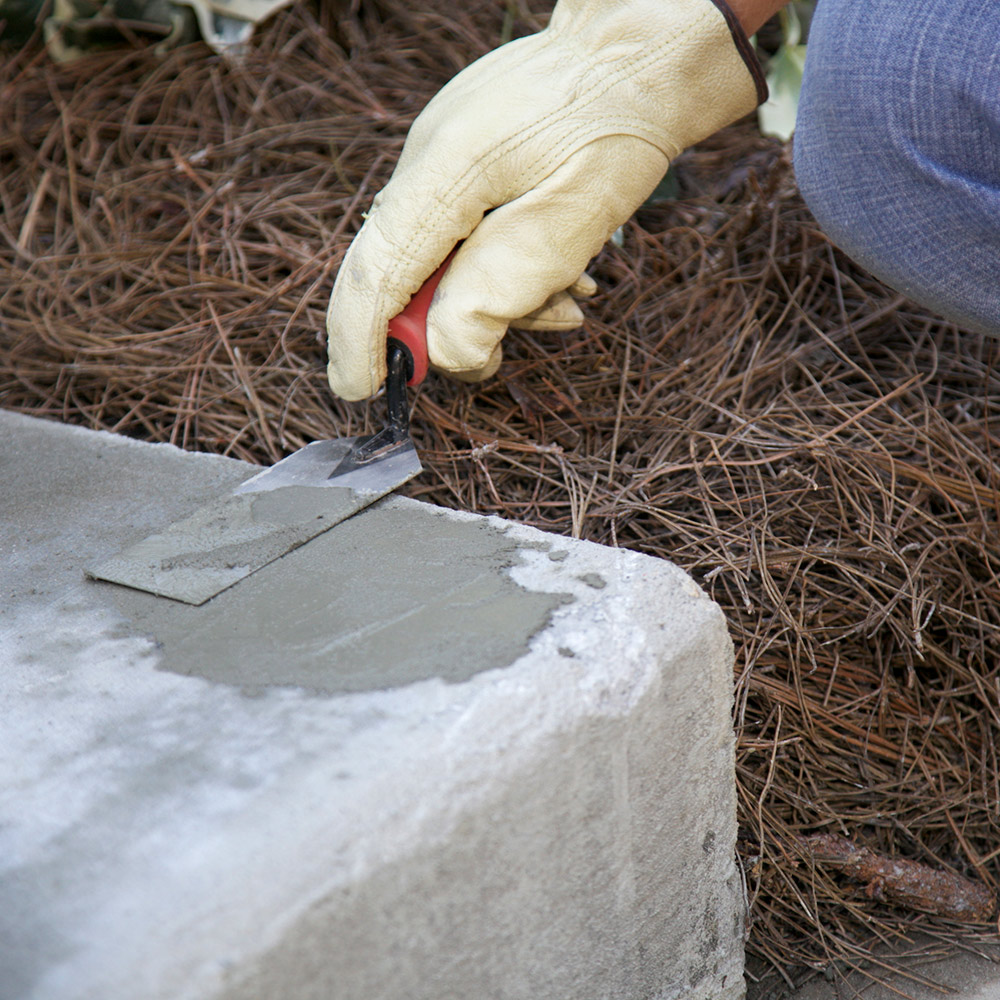 Over time, a set of concrete steps can often develop stains, cracks or chips, especially on the tread areas that get the most foot traffic. In addition to being unsightly, this damage can also be unsafe, so get ahead of repairing concrete steps before the damage gets out of hand. This project guide shows how to repair concrete steps, including the corner or edge of an exposed step, as well as delves into resurfacing concrete. 
Tip: For steps that have extremely deep fractures or ones that are sinking, we recommend replacing the steps instead of attempting a repair.
Repairing concrete steps and resurfacing concrete steps can be a cost-effective way to make your home safer without hiring a concrete contractor. Just follow the instructions on how to fix concrete steps outlined here. You can rent tools for the cost savings and so you don't have to worry about storing them. Or, when you're ready to purchase the items you need for the project, The Home Depot delivers online orders when and where you need them.
Explore More on homedepot.com