Project Guide
How to Repair Concrete Steps
Time Required:

Over 1 day

Difficulty:

Intermediate
---
Over time, it is not unusual for a set of concrete steps to develop a few cracks or chips, especially on the tread areas that get the most traffic. In addition to being unsightly, this damage can sometimes lead to unsafe conditions on the steps, so it is important to make repairs to your concrete steps before the damage gets too extensive.
This project guide demonstrates how to make repairs to one of the most common problem areas, the corner or edge of an exposed step.
SCRUB THE BROKEN CONCRETE AREA CLEAN WITH A STIFF, WET BRUSH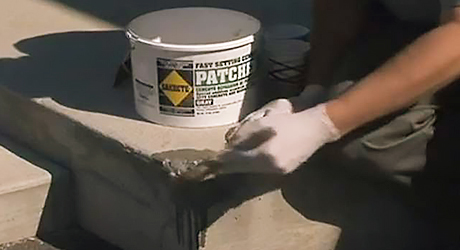 After the broken concrete chips are removed, apply concrete bonding agent to the exposed concrete with a paintbrush. This helps the patching compound adhere to the old concrete.
APPLY BONDING AGENT ONCE IT BECOMES STICKY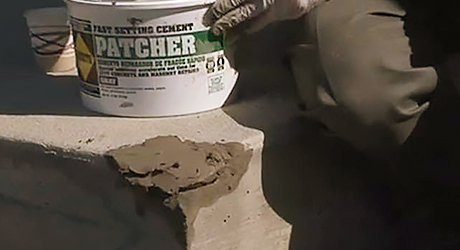 After the bonding agent gets sticky, apply patching compound to the damaged area with a mason's trowel. Apply enough compound to replace the missing concrete. If you are using a vinyl concrete-patching mix, no bonding agent is required.
TAPE TOGETHER A WOOD FORM TO FIT AROUND THE CORNER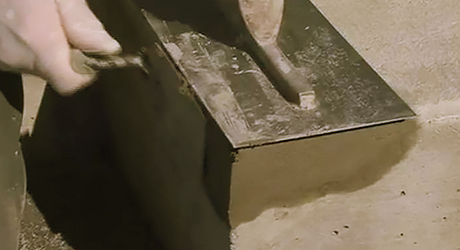 Place pavers against the form so it doesn't move while the compound is hardening. If the area to be patched is large, you may want to create this form before Step 2.