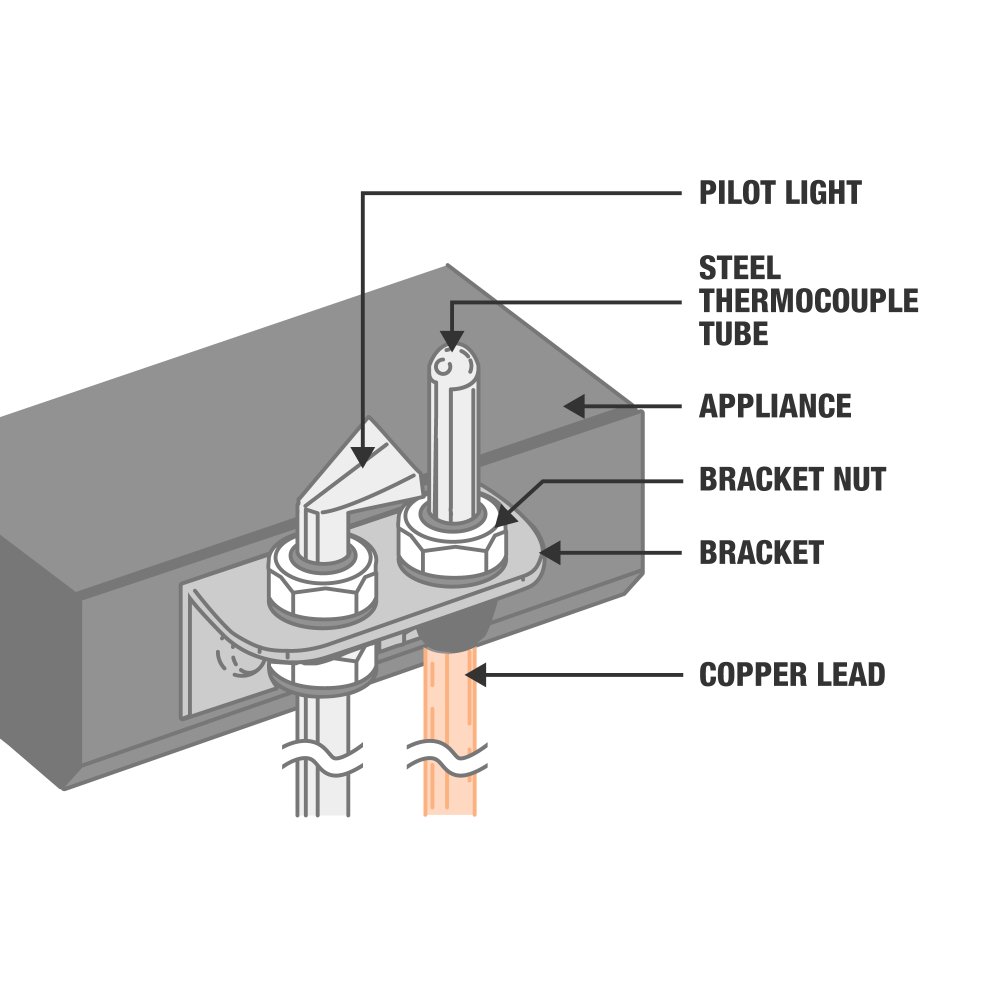 If a pilot light goes out in a water heater, furnace or other gas appliance, customers will face a loss of heat or other inconveniences. Thermocouples are designed to detect a pilot light's loss of heat and close the gas valve to prevent a gas leak. 
Replacing a thermocouple is a relatively easy fix that can take less than two hours. This guide reviews how to replace a thermocouple to ensure gas appliances stay in good working order, as well as how to relight a pilot light.

Learning how to replace a thermocouple allows you to troubleshoot a gas furnace or water heater when the pilot light won't stay lit. Cleaning and replacing the thermocouple can help keep the appliance running smoothly and extend its life.
Use The Home Depot Mobile App to easily use your Pro Xtra benefits when shopping for thermocouples or other products. Scan your Virtual ID at checkout to access savings, redeem offers and earn Perks.  
Explore More on homedepot.com