Using a leaf blower can quickly transform outdoor areas into attractive, functional spaces for play and relaxation. You can enjoy using a blower when you discover its ease and efficiency. Using a leaf blower, whether you choose a backpack leaf blower, electric leaf blower, gas-powered cordless leaf blower or corded leaf blower, isn't difficult either.
Use this guide to learn more about how to use a leaf blower properly. You'll also pick up a few tips on how to politely use a leaf blower, as well as some basic leaf blower safety tips.
1
Before Powering on a Leaf Blower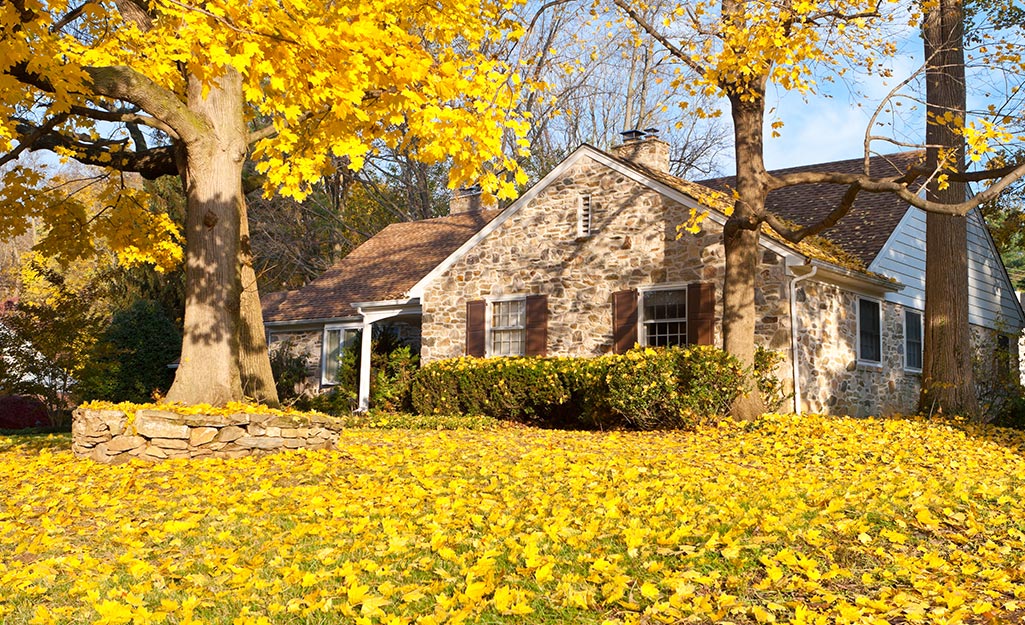 Once you've chosen the perfect backpack blower, gas-powered leaf blower or battery-powered leaf blower, you're probably itching to take care of some much-needed yard work. It's not quite time to power on your leaf blower yet.
Before powering up your leaf blower, inspect the area you will be blowing with a walk-through. Keep an eye out for potential flying debris that may be dangerous to you or damage your property. 
Remove fallen branches, sticks and items that may get damaged by wind gusts, such as yard ornaments and lightweight pieces of outdoor furniture.  
Take some time to visualize how you plan to work the space while operating the blower. 
2
What to Wear When Operating a Leaf Blower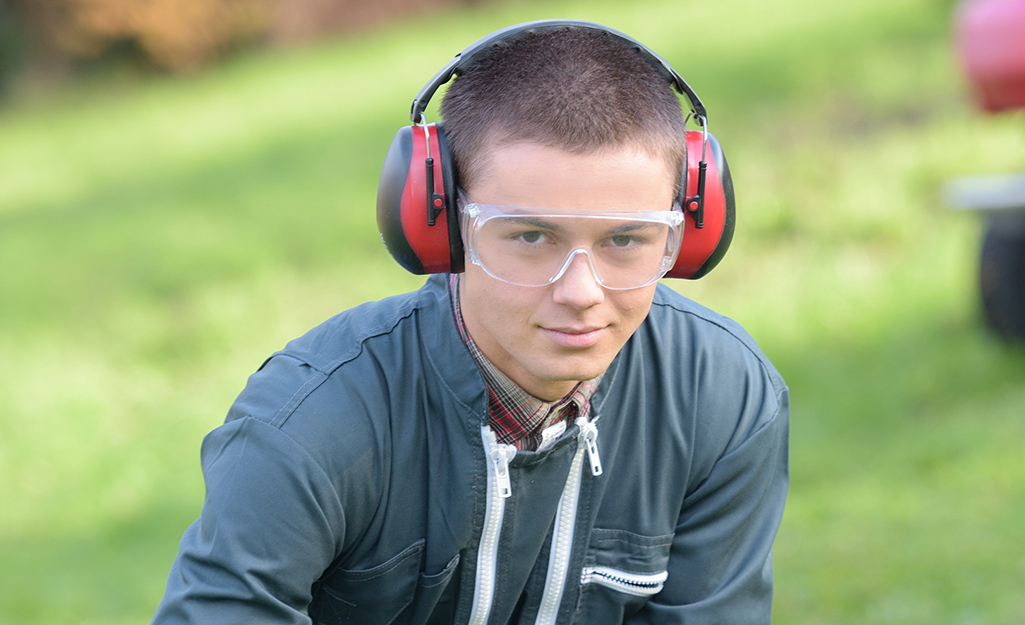 A leaf blower is a power tool that can instantly move anything around quickly and sometimes unexpectedly. Prepare to work with your leaf blower by wearing the right clothing and protective gear for the job: 
Begin a leaf-blowing job by outfitting yourself with protective work gear. 
Wear closed-toe shoes and long clothing to cover arms and legs when working with a corded or cordless blower. 
Always use protective eyewear when operating a leaf blower, as debris and leaves can fly up in any direction, especially if wind begins to gust unexpectedly.
Have a pair of ear plugs or noise-cancelling earmuffs to protect sensitive ears when they are close to a loud noise source. 
Tip: An extra pair of plugs is great for to offering to anyone else who may be close to your blower.
3
Work Your Leaf Blower Plan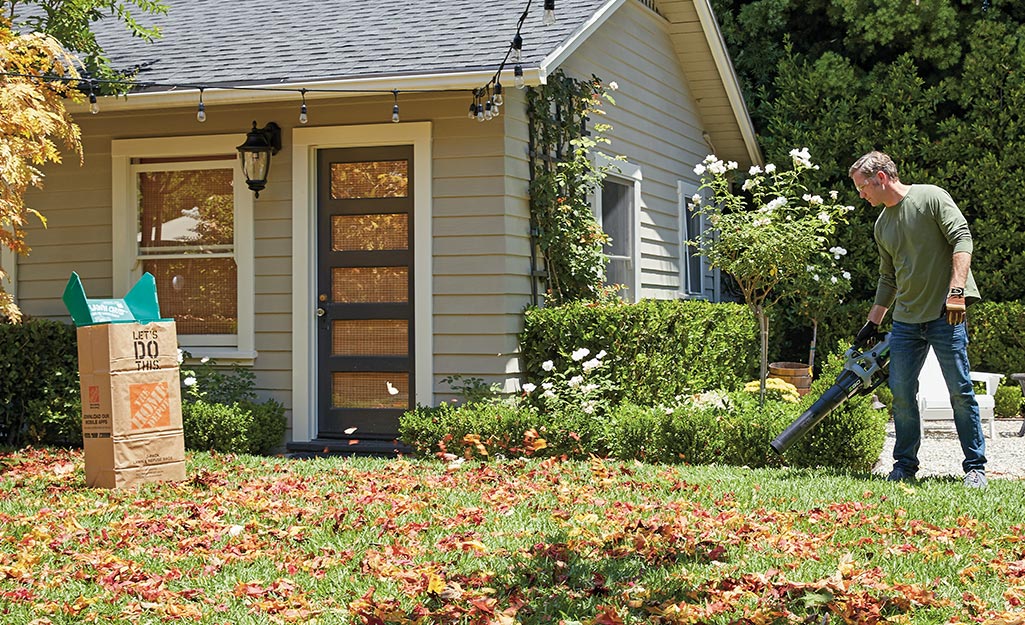 Start with a plan of how you will finish, for best results. Leaf blowing without a plan isn't likely to get you the result you want in your front yard, backyard or anywhere on your property. Here are a few tips to help you take on leaf removal in a timely, efficient manner: 
Take time to visualize your desired outcome before you begin. Avoid surprises when operating any leaf blower. 
A leaf blower does not cancel out the need for a rake. Keep a rake and a leaf container or refuse bags nearby. You may want to dispose of fallen leaves as you go, particularly if you're working in a yard with multiple sections. Keeping a rake handy is also helpful if you're dealing with wet leaves that can be hard to pick up in large piles. 
If you are clearing a large yard with a blower, lay a tarp down to blow the leaves onto.
Do not operate a leaf blower in one continuous power-burst. Blowing everything into one giant and too-bulky pile of leaves is a mistake.  
Work in small areas at limited blowing intervals. This will reduce stress on the tool's machinery and limit leaves blowing back where you don't want them to be.  
Many lawn care experts recommend beginning a blowing project at the trees and shrubs, directing leaves towards a middle point of the yard or patio.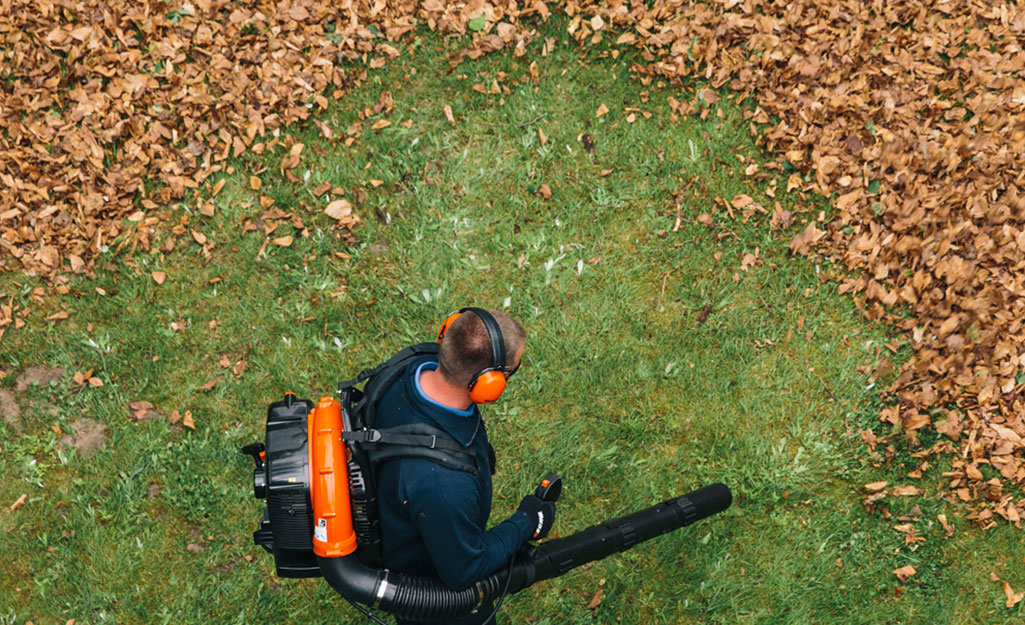 Operating a leaf blower for the first time can feel very foreign. However, you'll likely get the hang of it very quickly. Here are a few tips to help you when you're getting started operating a leaf blower: 
Think of a "U" shape when you move the blower with your arm. 
Corral leaves into a more circular space so they won't blow off into every possible direction. Don't point the blower forward and hold it in a rigid way, waving from side to side.
Direct leaves together to create more density, rather than sending them apart.  
Move an accumulation of leaves with the blower pointed toward the bottom of the massed leaves. Don't direct air flow onto the top of piled leaves. They'll fly off in any direction.
Move your body and the blower forward, repeating a semi-circular direction of blowing around the leaves.  
Visualizing that "U" shape pattern of moving your body, and by extension the blower, helps you guide the leaves together. This avoids scattering them every which way. This is especially helpful when you're dealing with large piles of clumped fall leaves or leaves that are soaked after rain or snow.  
5
Managing Your Piles of Leaves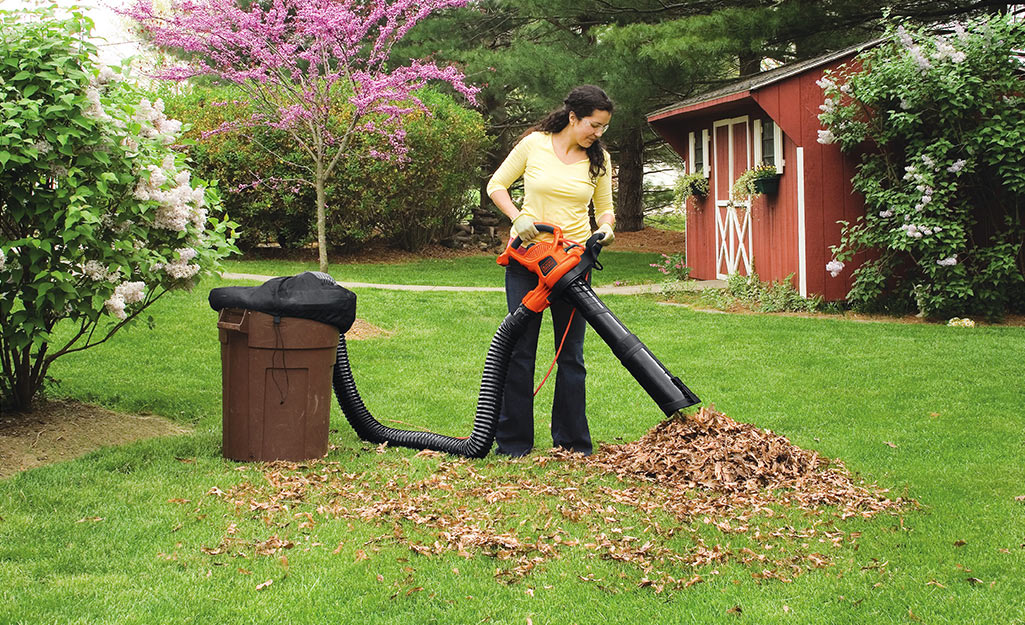 An oversized pile of leaves can be difficult to deal with. Here are a few tips for managing your leaves as you work with your blower: 
Move the accumulating pile of leaves into a manageable mound, leaving space to work in all directions around the mound. 
Stop the blower to let it rest, then rake the accumulated leaves into a container or a yard bag. 
Repeat on another area of yard or patio until your entire space is leaf free.  
Go back over the space for any leaves that may have escaped your new blowing technique with the blower. Use a rake or use a vacuum attachment on the blower to suck up pesky left-behinds. 
Tip: If you are a new user, practice changing the blower's power settings before aiming the blower's chute at any leaves. You will need to adjust a blower's power and air flow as you encounter variables in accumulations of leaves. So getting comfortable beforehand will help you avoid any power-burst surprises.
Perfecting a leaf-blowing technique, as with operating any new-to-you tool, comes with practice and patience. The more you use your new leaf blower, the more comfortable and efficient a unique leaf-blowing method becomes. Just make sure your neighbors are okay with all that practice time.  

Enjoy your work. Then relax and enjoy the tidy look of a leaf-free yard. Whether you need gasoline powered leaf blowers, corded electric styles, battery operated designs or more, The Home Depot delivers online orders when and where you need them.
Explore More on homedepot.com