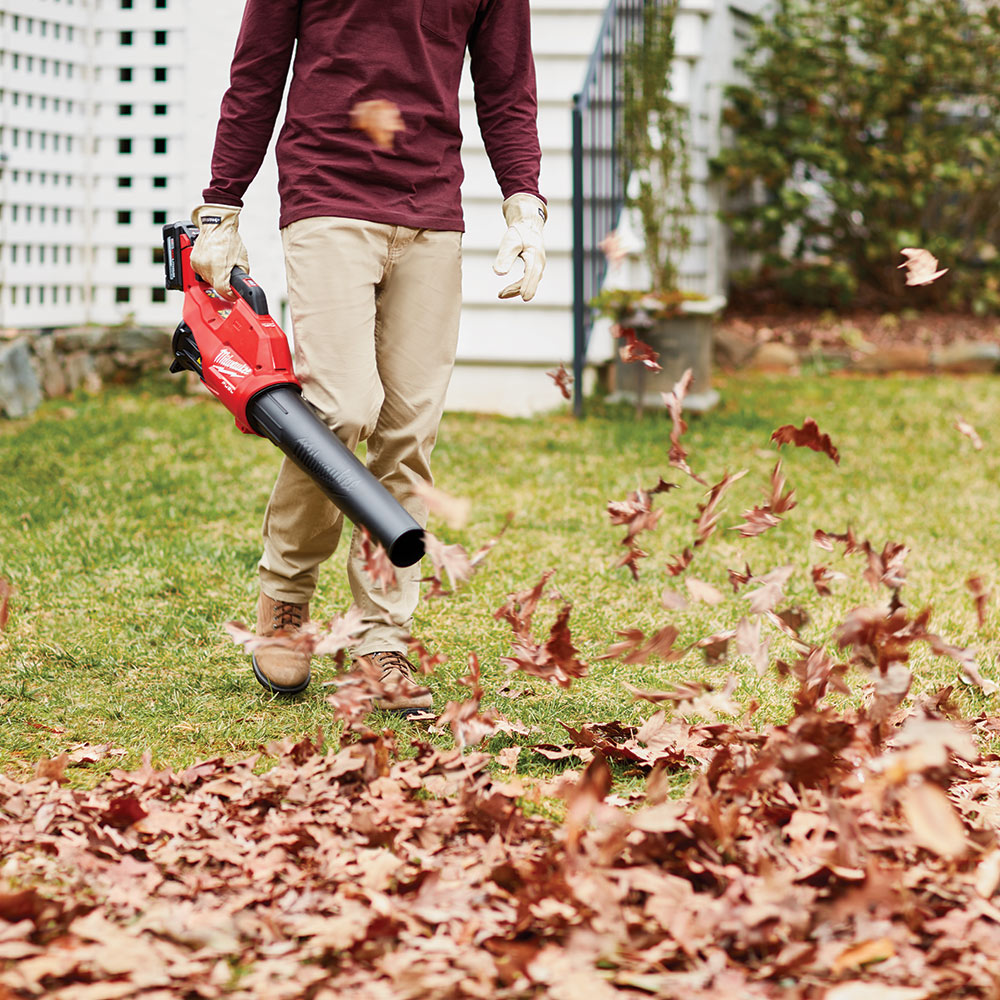 Leaf blowers are a common sight and sound when autumn arrives and the leaves fall. This powerful hand-held gardening tool also makes tidying up a yard full of grass clippings easier in the spring and summer.
A blower is a handy and versatile tool to have in your garage or shed. This guide introduces you to the different models, their functions and how to choose a leaf blower for your yard tasks, from clearing grass clippings from sidewalks to mulching leaves and cleaning gutters. 
How a Leaf Blower Works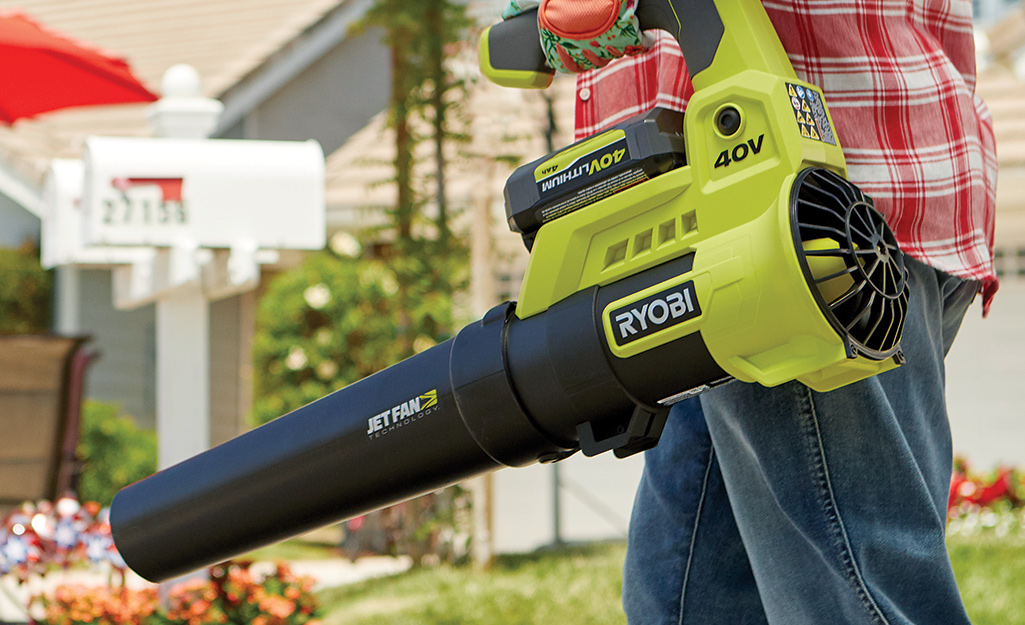 All leaf blowers operate under the same principle. An engine drives fan blades that rotate at a high rate of speed. The fan blades draw in outside air and pushes the air through a long round- or oblong-shaped nozzle. 
Leaf blowers are rated by their CFM and MPH. 
CFM is the cubic feet per minute of air volume generated by the fans. This measures the leaf blower's power. The higher the CFM, the more leaves and grass you'll be able to blow at once
MPH is the air speed measured in miles per hour. The higher your leaf blower's MPH, the further the distance it can push debris. 
The best leaf blowers have high CFM and MPH ratings that allow you to clear a large area in less time.
Corded vs. Cordless Leaf Blowers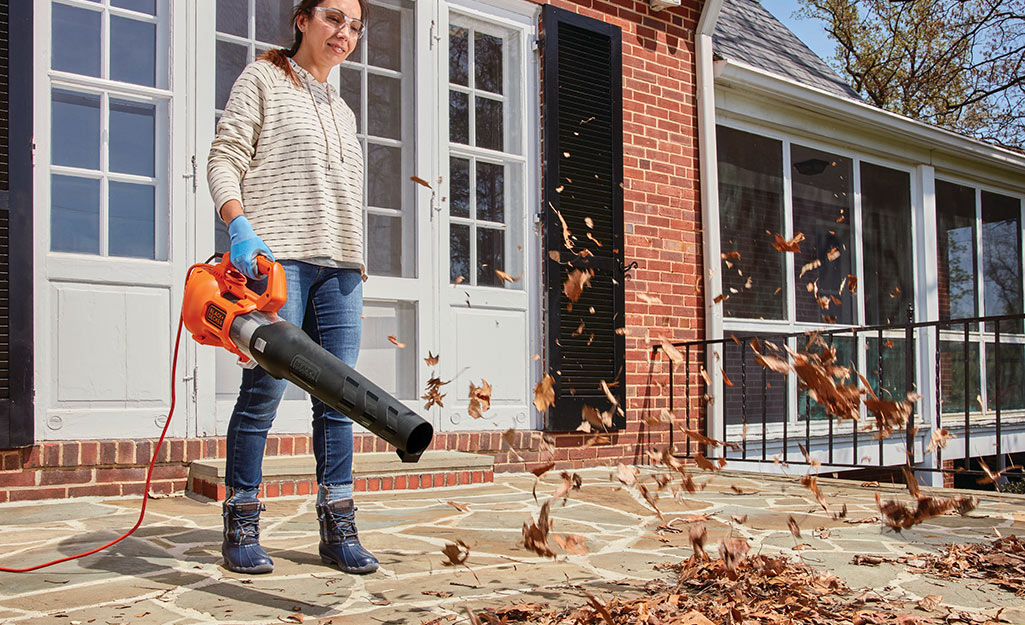 A cordless blower gets its power from rechargeable batteries, mostly nickel cadmium (NiCad) or Lithium-Ion (Li-Ion) batteries. Cordless leaf blowers are lightweight but be sure to check the weight of the leaf blower with and without the battery in place to make sure you're comfortable with the weight. The best cordless leaf blowers offer the power and range to clear your property on a single battery charge. 
Corded blowers draw their power from an electrical cord plugged into an outlet, so you'll have are no worries about the leaf blower running out of power. Corded lawn blowers are limited in range even with an extension cord. They are best suitable for small yards and patios. 
Gas Powered vs. Electric Blowers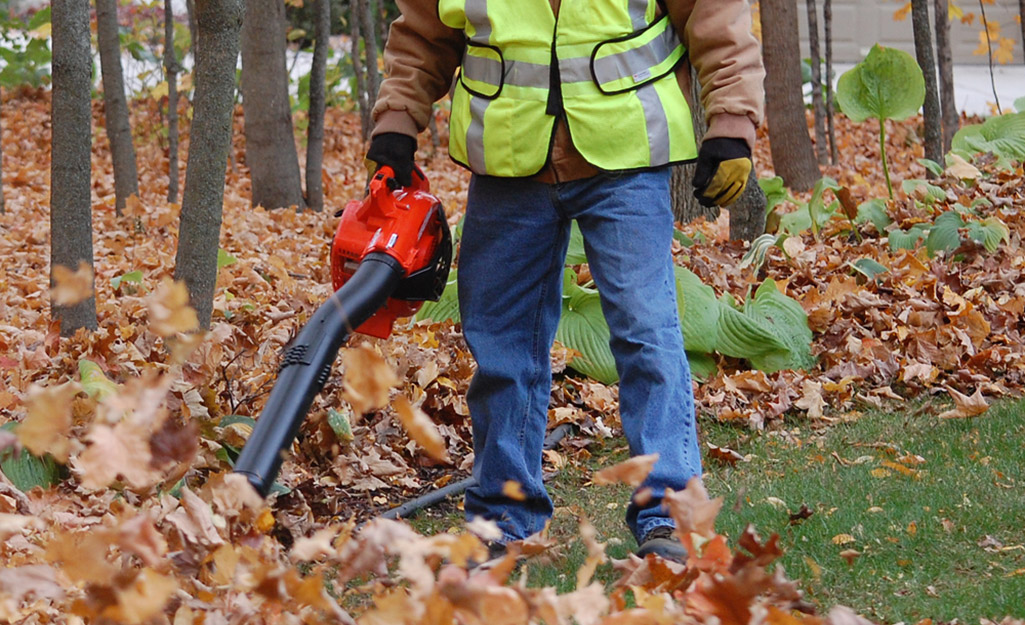 Electric leaf blowers are easier to start, less complicated to operate and run quieter than gas leaf blowers. Gas-operated blowers are noisy and require more maintenance, but the best leaf blowers give you the range and portable power you may want. 
Gas leaf blowers run on two-stroke or four-stroke engines. Two-stroke engines require a mixture of gas and oil, and four-stroke engines take just gasoline. The wide fuel tanks are easy to fill and also translucent. You can closely monitor a blower's fuel level to ensure that you don't run out of gas in the middle of a job.
Handheld and Backpack Leaf Blowers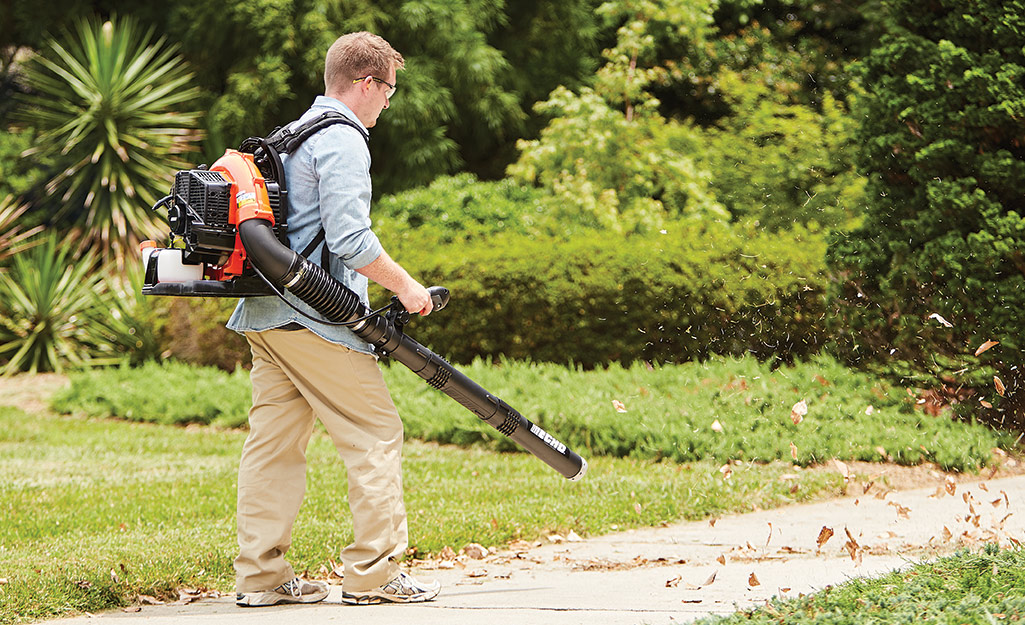 Some of the most powerful and versatile leaf blowers for landscaping purposes are hand-held or backpack blowers. These are typically gas-operated blowers built for extended range with CFM ratings exceeding 1100. 
When buying a handheld leaf blower that you plan to spend a considerable amount of time operating, look for one with comfort grip and auxiliary handles.  Comfortable handles reduce fatigue. An auxiliary handle makes it easier to direct air from different angles.
Backpack blowers are more comfortable and the best cordless leaf blowers are equipped with an anti-vibration harness. This reduces the vibration you feel throughout your back and shoulders. A padded backrest and easy-to-adjust straps can further enhance comfort.
Walk-Behind Leaf Blowers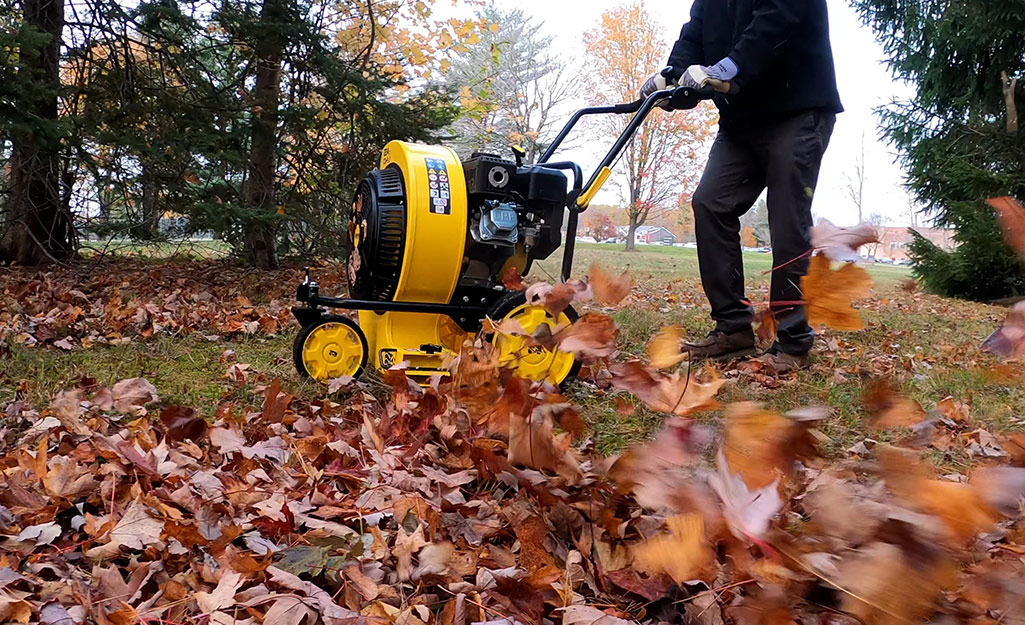 Walk-behind leaf blowers (also called push blowers) are designed for the heavy-duty landscaping jobs. They have the power to clear leaves and debris. If your yard has many trees, a walk-behind leaf blower is a preferrable option to a rake or even a hand-held blower. 
Leaf Blower-Vacuum Combos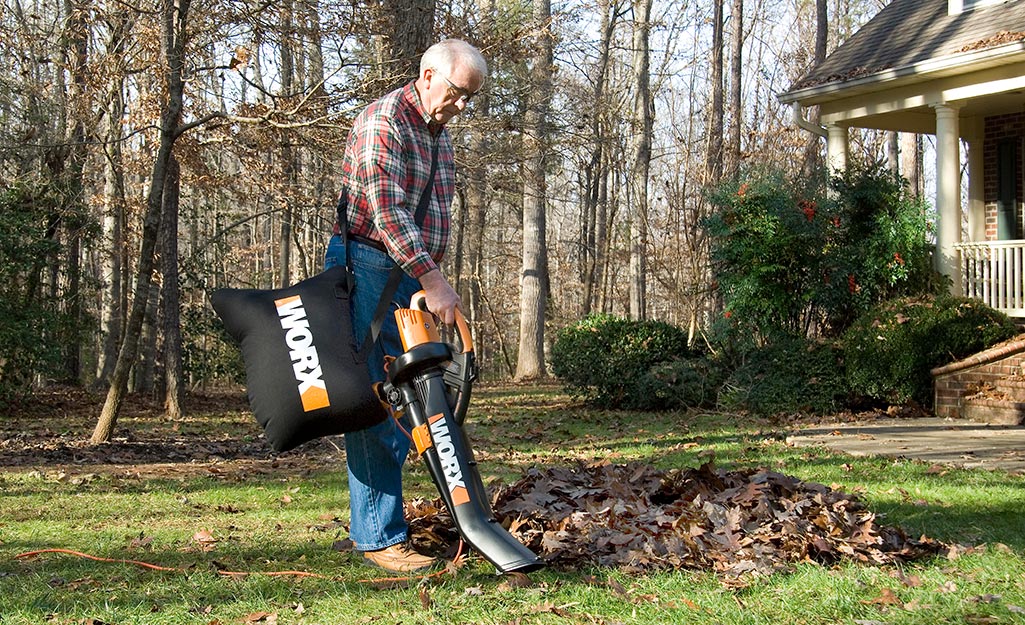 Once you've pushed the leaves or grass cuttings into a pile, the next step is to put it all in bags by hand. A combination leaf blower and vacuum makes that second step easier.  
Vacuum-capable blowers allow you to shred leaves and yard debris into mulch. These gas and electric leaf blowers use a sturdy metal impeller that is durable and generates more efficient mulching.
Leaf blower-vacuum combos are often rated with a reduction ratio. This ratio measures how many bags of clippings a blower can reduce to one bag worth of waste. High reduction ratios indicate a blower's ability to reduce waste effectively. Mulching wet debris will have an adverse effect on the reduction ratio.
Special Leaf Blower Features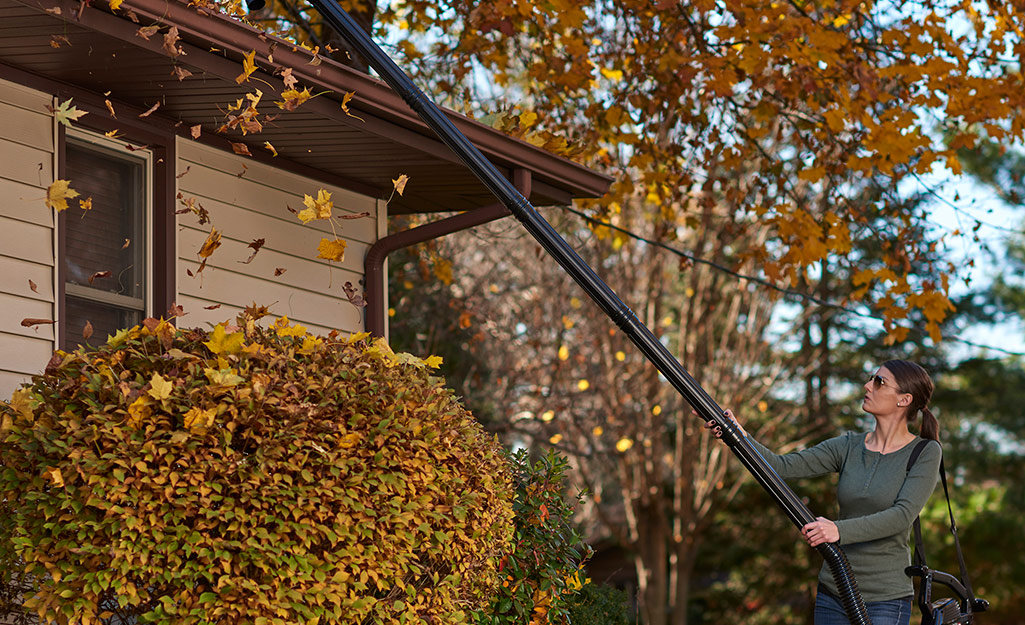 Enhance the utility of your blower with a gutter cleaning kit, which will allow you to clean out leaves and sludge that accumulate over time.
A variable-speed motor on your leaf blower allows you to adjust the power level for a range of different tasks, giving you more versatility and precision.
Download The Home Depot Mobile App to check out leaf blowers, rakes and other landscape tools for your next lawn maintenance project. Not ready to buy a leaf blower? We have the tools to make your project easier. If you're only planning to use the leaf blower once, consider using our tool rental to get the job done. 
Explore More on homedepot.com