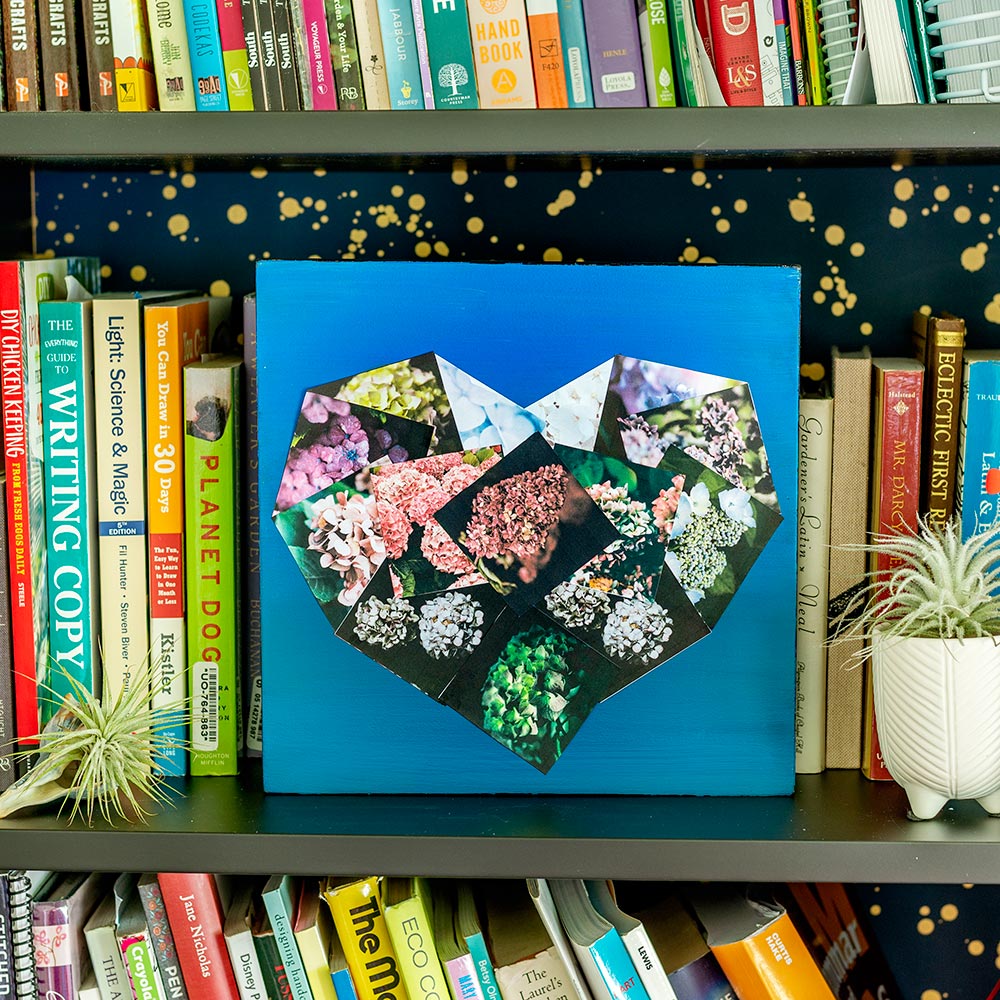 A simple heart shape I Love You collage is an easy project for kids to put together with supplies you already have on hand. It's the perfect gift for Mother's Day, anniversaries and even birthdays. Create this easy gift that keeps on giving in just a few easy steps.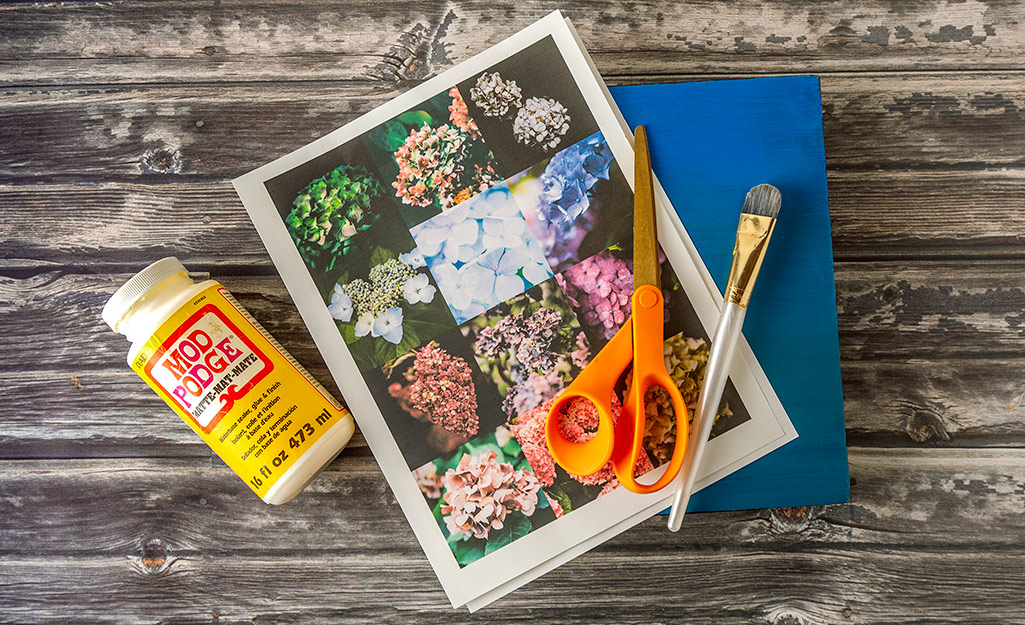 You can use any type of photos or pictures you want for the collage. It's a great time to print out photos sitting on your phone or look for fun pics online or in magazines. For this project, we used different photos of colorful hydrangeas and printed them onto cardstock in 2-1/2 X 2-1/2 inch square grid. Keep the photos in a square shape because it will be easier to form the heart shape. 
You can also glue the photos on to a spare piece of wood or canvas. We used a scrap piece of wood in this project and gave it a quick coat of paint in a complementary color so the photos will stand out.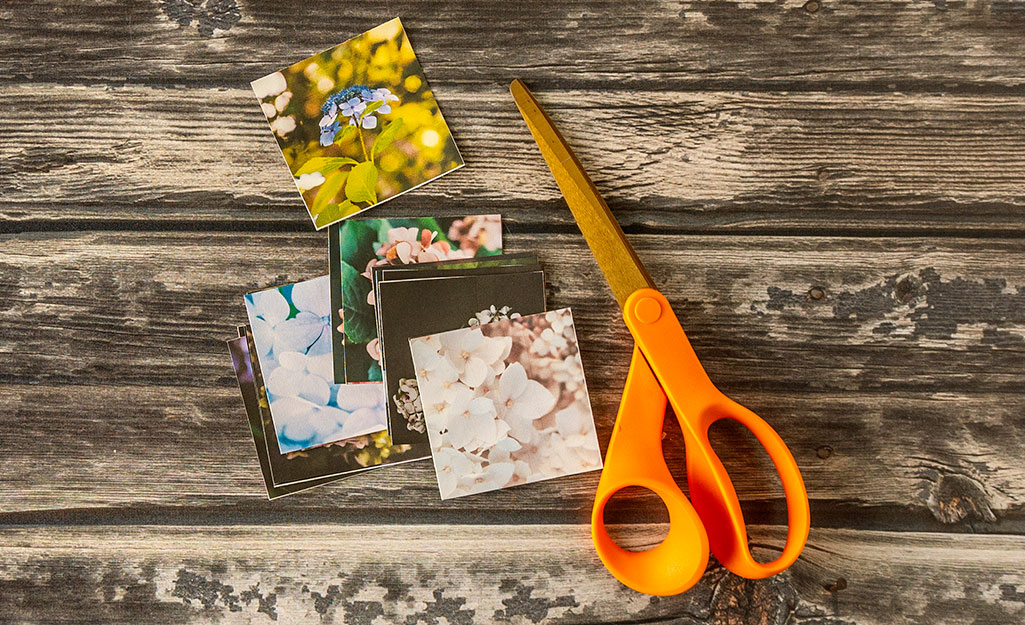 Cut out the individual square pieces. You scale the squares up or down, depending on the size of your piece of wood or canvas.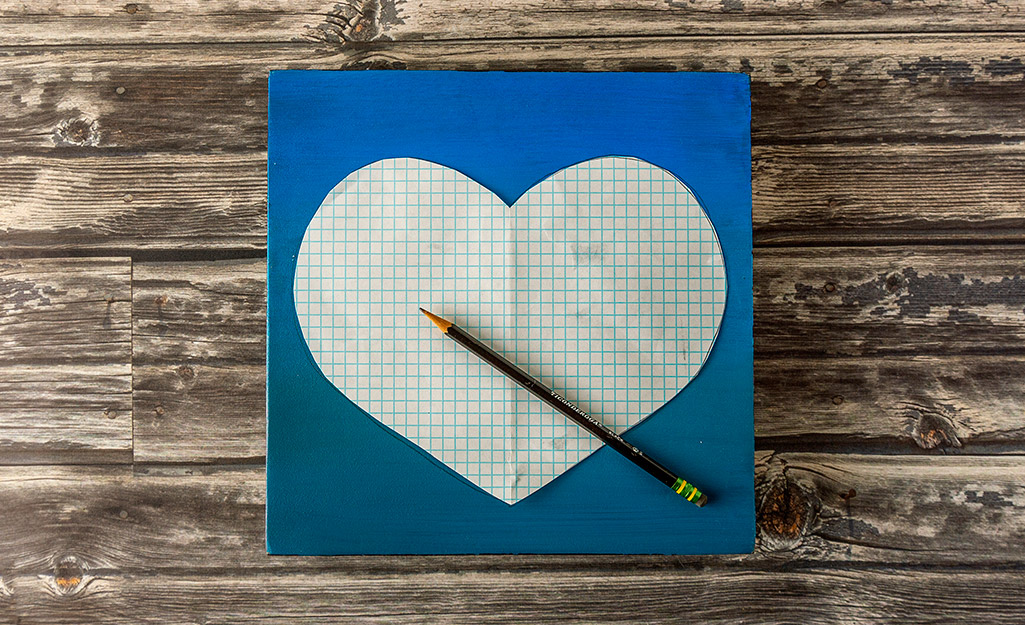 Make a heart template out of a scrap piece of paper. Use the template to draw an outline of a heart in the center of the piece of wood or canvas. The outline doesn't have to be perfect. It will act as a general guideline so you create a heart shape with the photos.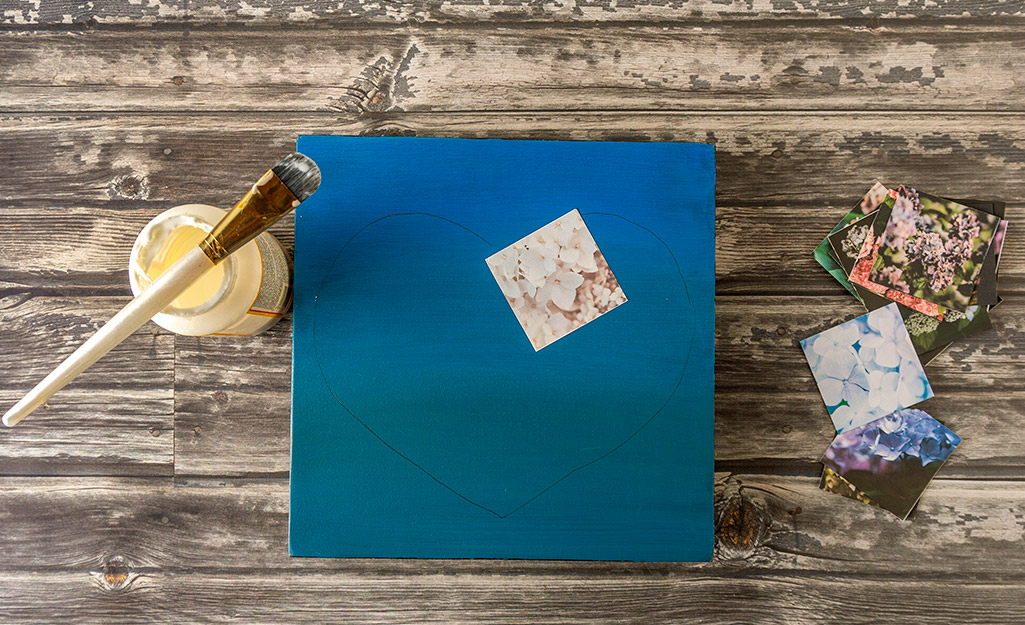 Glue the square photos down, one at a time with decoupage glue. It's best to go around the outline of the heart first, then fill in the middle. Remember, it doesn't have to be perfect. The beauty of this project is in its imperfections. 
Tip: Don't have decoupage glue on hand? No worries. DIY your own decoupage glue by mixing three parts regular school glue to one part water.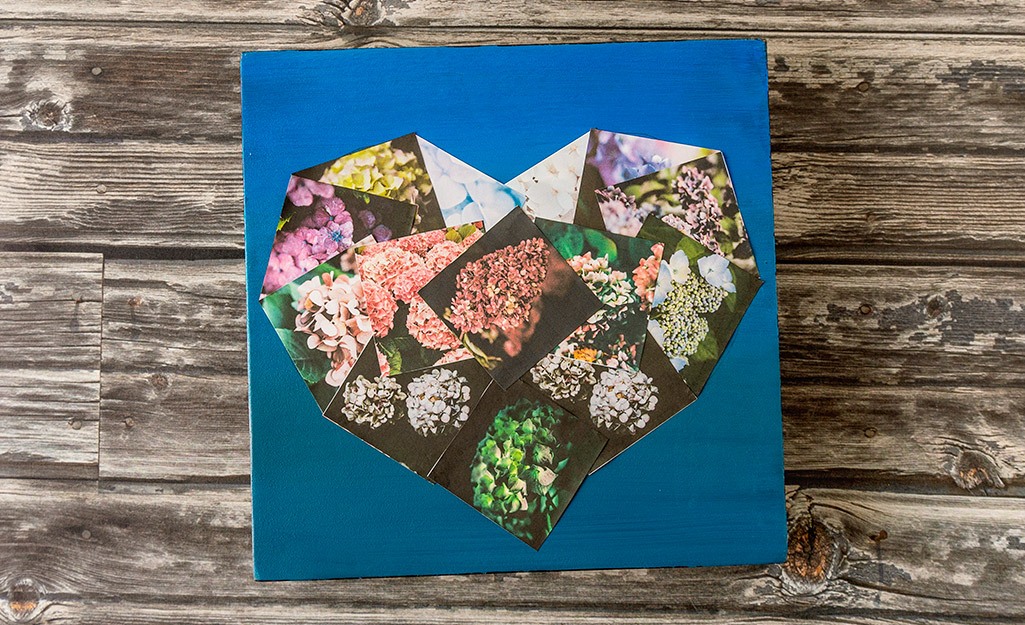 Add a layer of decoupage glue on top to secure the photos in place. Let it dry and it's ready to gift.
The Home Depot is your DIY headquarters. Looking for a product to complete your project? We have options to deliver online orders when and where you need them.
Explore More on homedepot.com