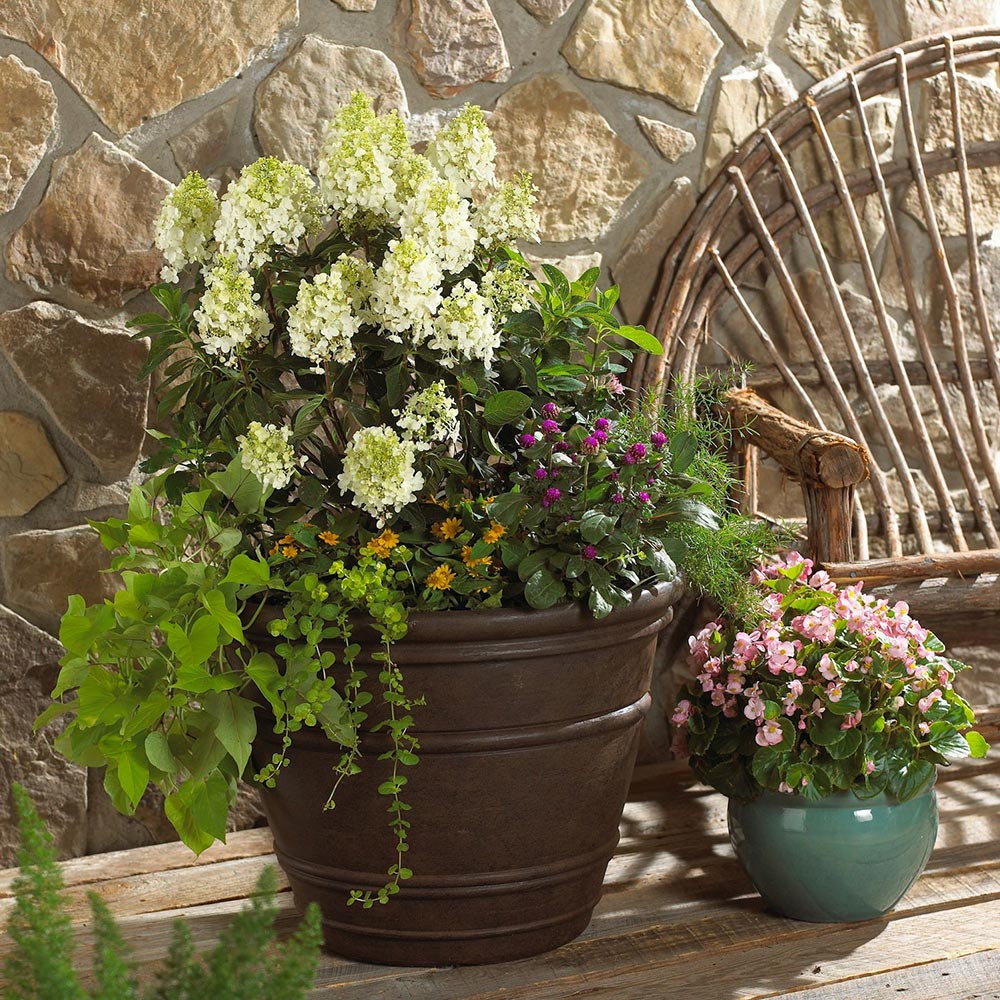 What's a Mother's Day without flowers? Give her a day and summer full of blooms with these last-minute gardening gift ideas. From the perfect tools to handmade gifts, here are seven beautiful ways to make any mom's day all season long. 
The Perfect Shears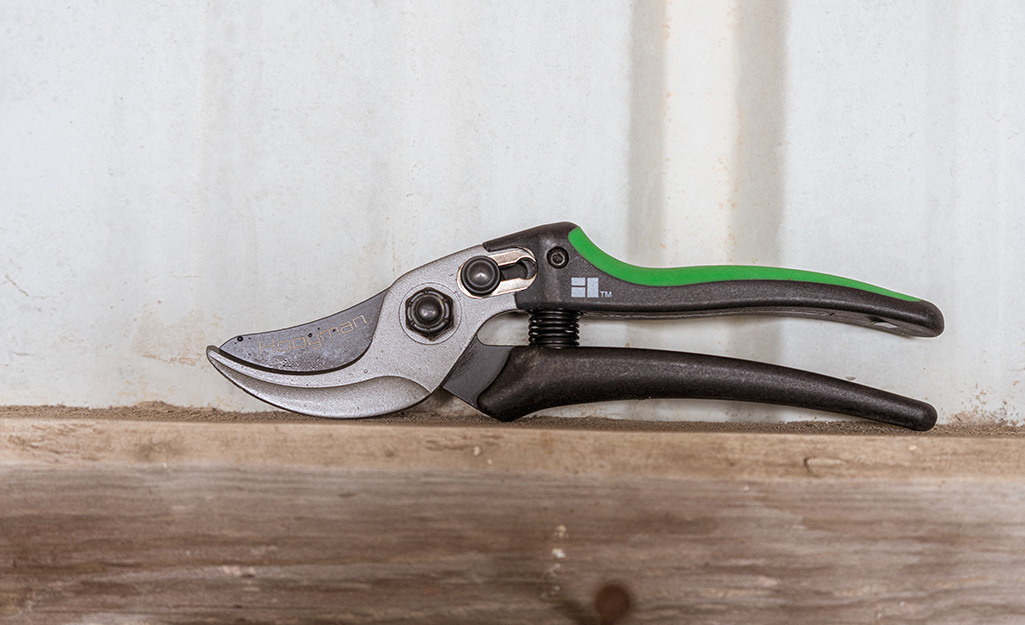 Every vegetable gardener needs a pair of garden shears. These durable scissors make clean cuts to plant stems and come apart for easy cleaning. Add a good, solid pair of bypass pruners to make easy work of trimming branches and tough plant stems. 
Garden Starter Kit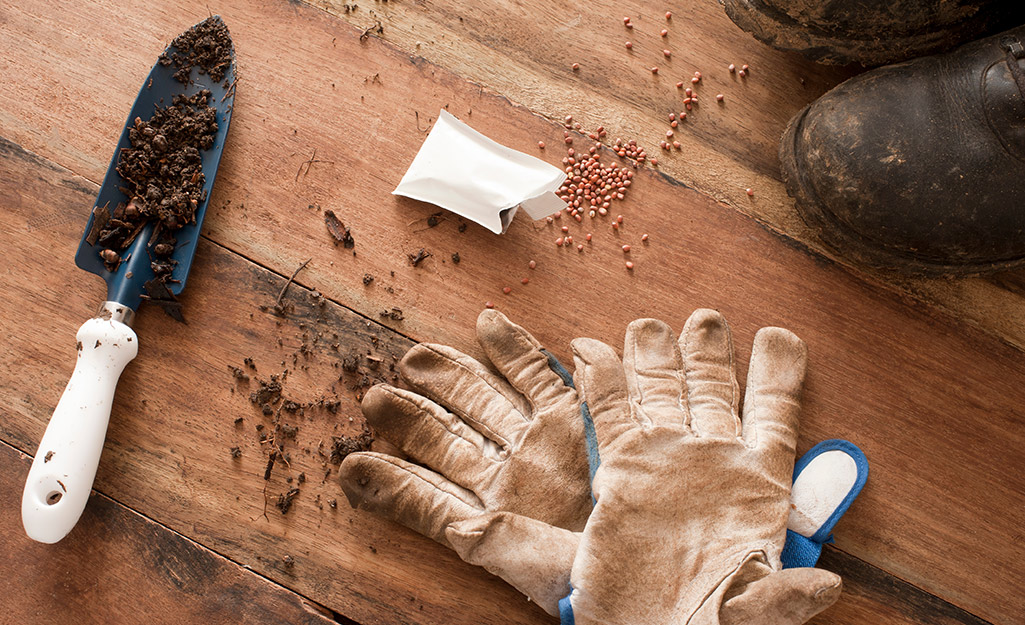 Encourage mom's green thumb with her own mini garden kit. Fill a terracotta pot with seed packets and garden tools like a trowel or cultivator. Add a good pair of waterproof gardening gloves and a Home Depot gift card for essentials like potting soil. 
Retail Therapy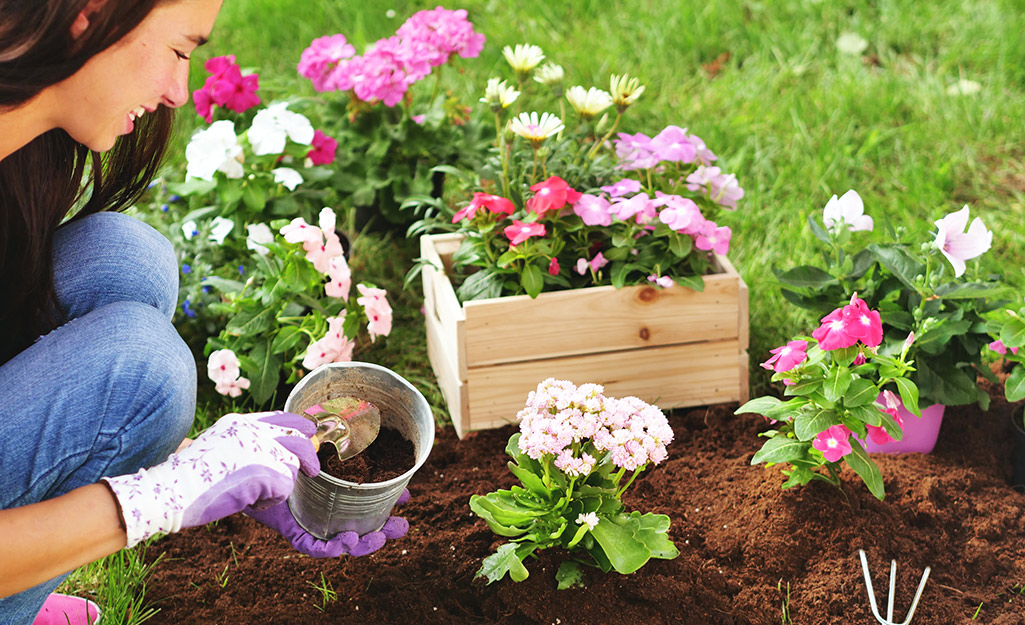 After the traditional breakfast (or brunch) in bed, take mom on a shopping spree. Present her with a Home Depot gift card and help her fill a cart with bedding plants, perennials, hanging baskets and whatever else her gardener's heart desires. 
Homemade Lavender Scrub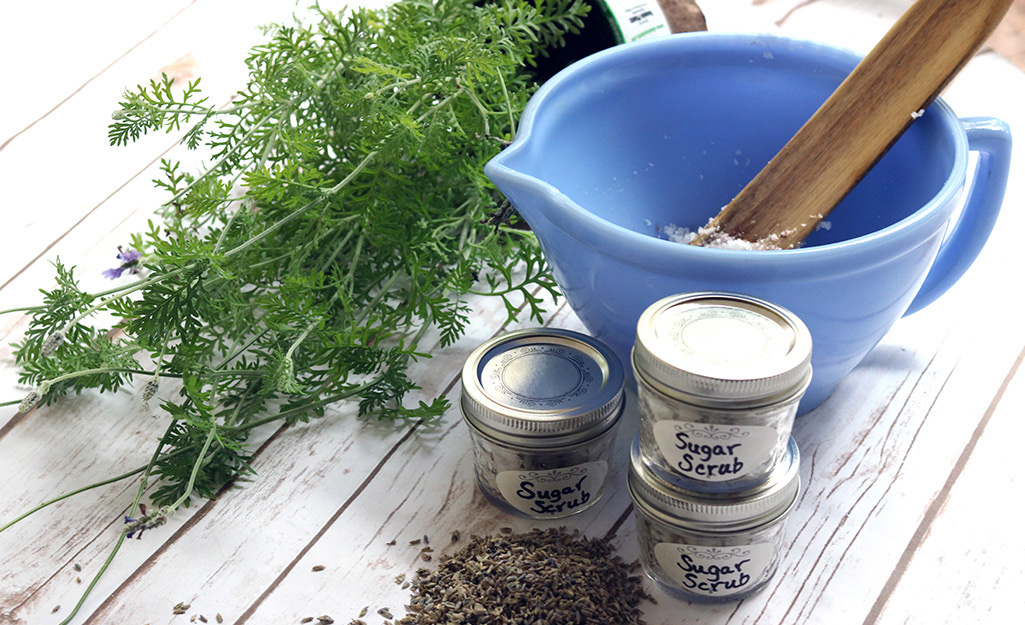 Delight your favorite mom with a homemade and refreshing lavender sugar scrub. This elegant gift comes together in a snap and will become a much-requested favorite.
Yield: 12 4-ounce jelly jars
Materials:
4 cups granulated sugar
2 cups coconut oil 
25 to 30 drops lavender essential oil (depending on desired strength of fragrance)
4 tablespoons lavender buds from fresh lavender herb plants 
12 4-ounce jelly jars or any size Mason jars
Labels
Instructions:
1.  In a bowl, stir together sugar and coconut oil.
2.  Add essential oil and lavender buds and stir until mixed.
3.  Scoop mixture into jars, seal and label.
Pretty Planters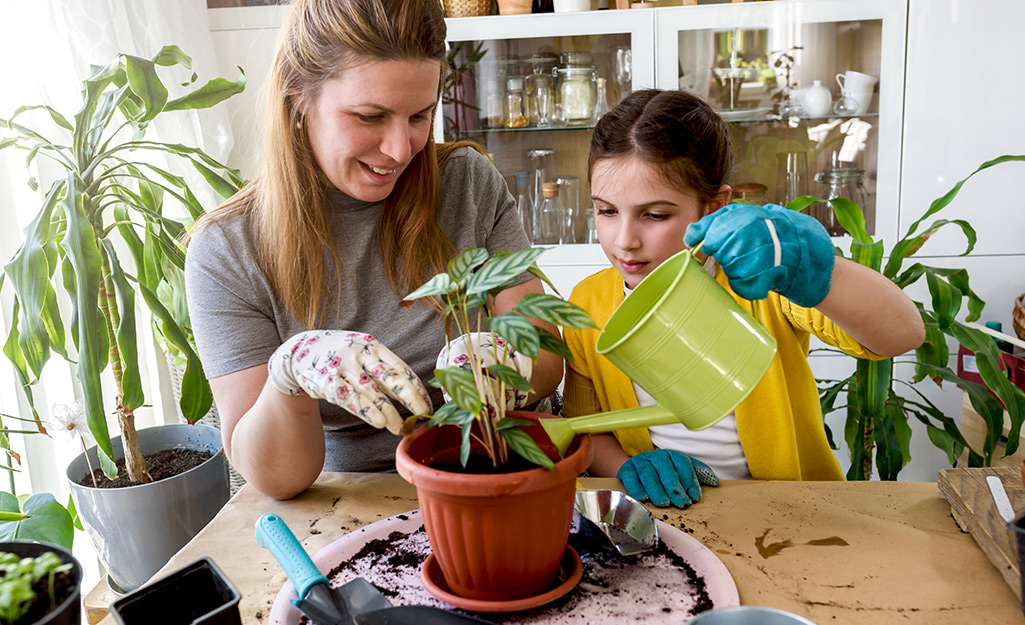 Whether mom's planting fragrant flowers outside or aromatic herbs indoors, she can always use another planter. From terracotta to turquoise, these gardening essentials come in every color and material. Surprise her with a few in different sizes and shapes. Top off your gift with an offer to help with all the repotting.
Birds and Blooms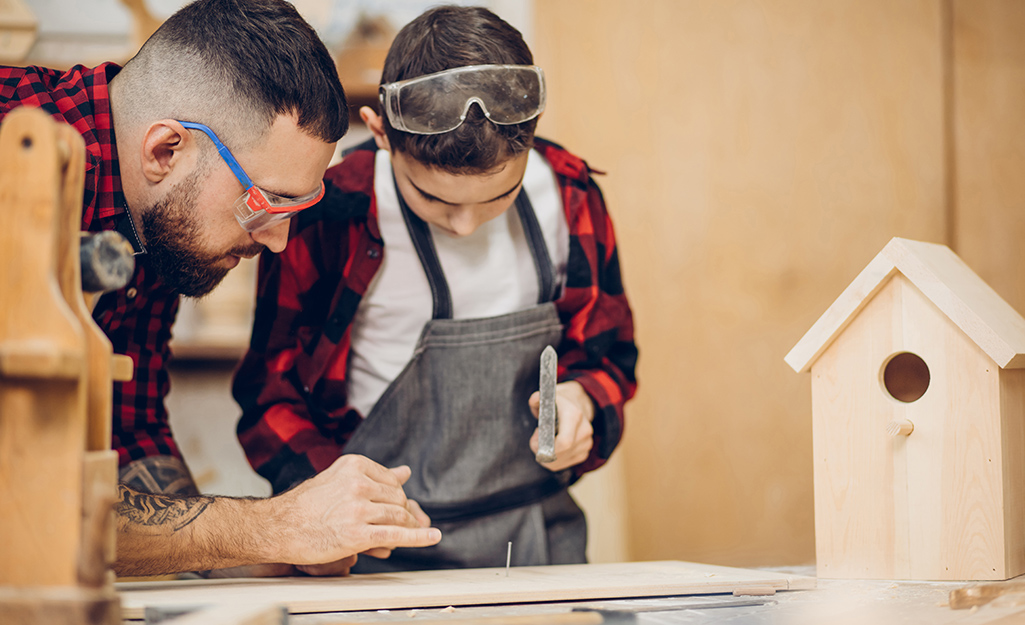 Like most moms, birds can't resist flowers. With some DIY know-how, you can create the perfect perch for the birdwatcher in the family. Start by ordering a birdhouse online or make your own and attach it to a garden stake. Next, build a rectangular planter out of pressure-treated lumber boards. Fill with organic soil and plant seasonal, warm-weather blooms like impatiens, begonias, petunias and vinca.  Stick the birdhouse into the planter and get ready for hours of enjoyment. 
Flower Barrel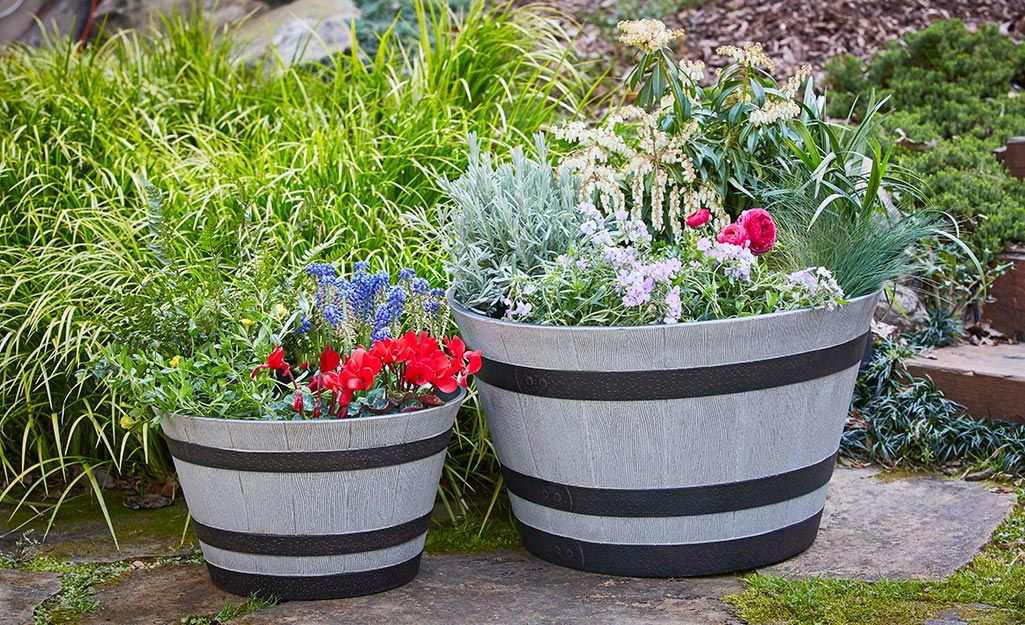 A blend of rustic and whimsical, a whiskey barrel planter instantly gets attention and lasts season after season. Fill one or two with an abundance of bright flowers and overflowing greenery. Mom will thank you.
Most every mom loves flowers, especially on Mother's Day. From pretty planters to Home Depot gift cards, these last-minute gardening gift ideas are sure to make her day. Shop The Home Depot for garden hand tools, pots, plants and supplies to create a one-of-a-kind gift your mom or mom figure will love. Use The Home Depot Mobile App to locate products and check inventory. We'll take you to the exact aisle and bay.
Explore More on homedepot.com