Time Required:

Under 2 hours

Difficulty:

Beginner
---
One of the most beloved Halloween traditions is pumpkin carving. Carving designs have become increasingly elaborate, and many people carve multiple pumpkins or incorporate pumpkins in other creative ways as part of their Halloween decor. Now there's even a no-carve pumpkin decorating trend for pumpkin decor. This guide will give pumpkin decorating ideas that will make you the envy of all your neighbors this Halloween.
If you like the colorful pairing of pumpkins and fall flowers, take it one step further and use the pumpkin as a planter! It makes for a festive pumpkin decor that's perfect for Halloween and Thanksgiving.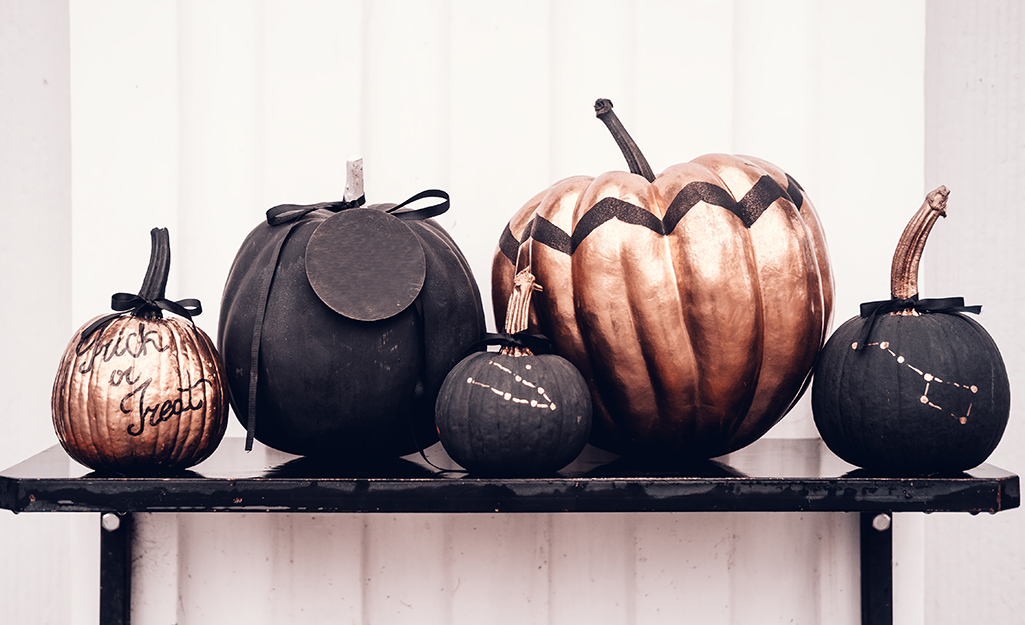 Ditch the tools and get your jack-o'-lantern in the Halloween spirit without any slicing or dicing. Painted pumpkins are an easy way to create stylish pumpkin decor. Use shiny gold, white or black spray paint to make stand-out centerpieces. For an added touch, use push-pins to create any design you choose. Try using chalkboard paint to write your own welcome messages for trick or treaters.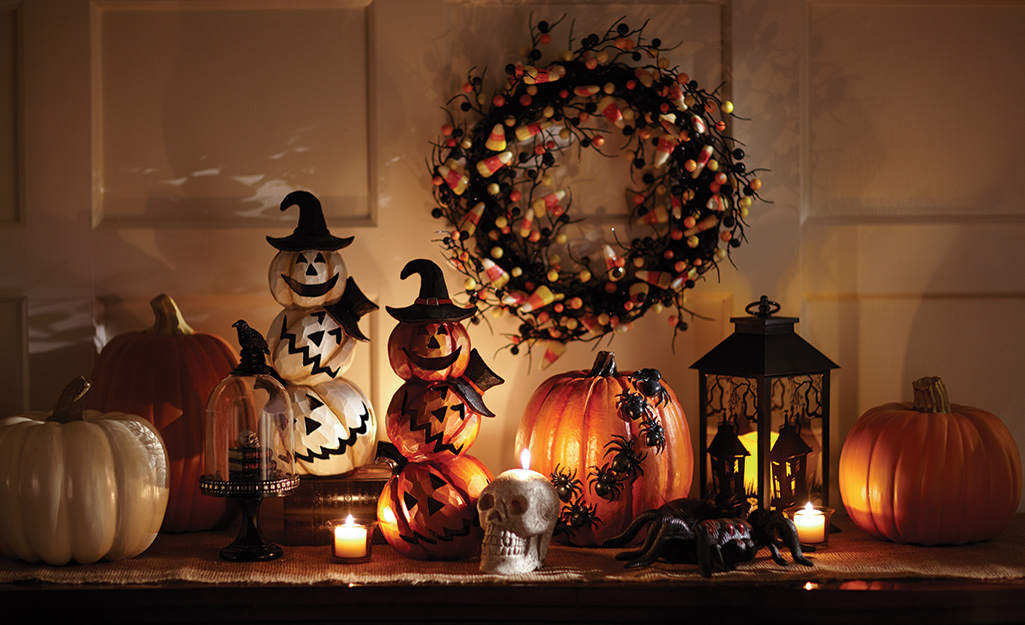 If you love the look of carved pumpkins but dislike the mess that accompanies them, try a carvable foam pumpkin. Foam pumpkins are easy to carve but without the mess. They are hollow on the inside and perfect for holding LED candles.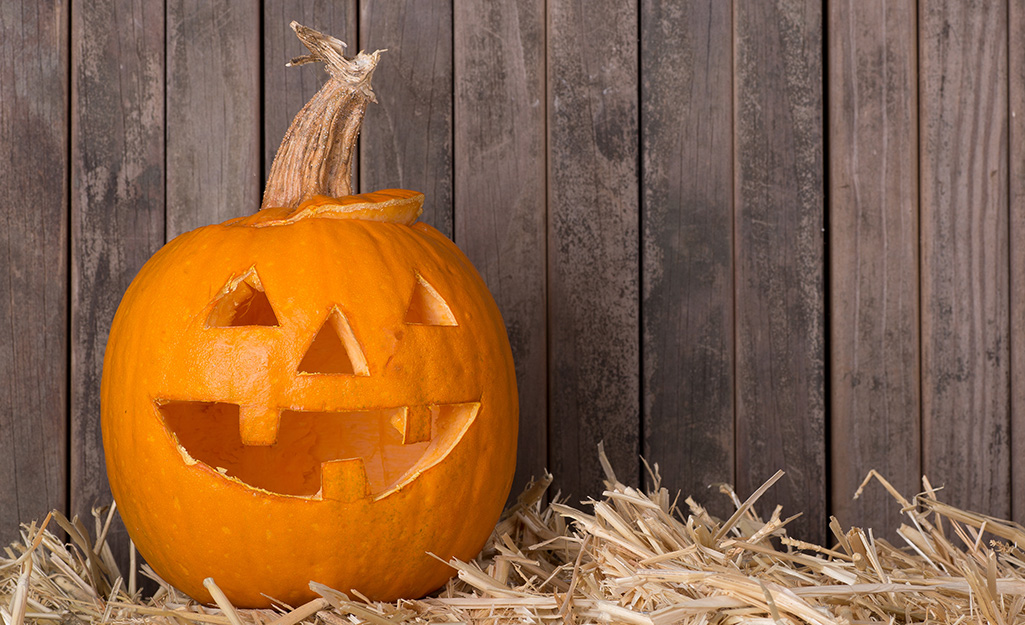 For the true Halloween carving masters, using pumpkin carving kits allows you to sculpt limitless designs into your pumpkin with precision.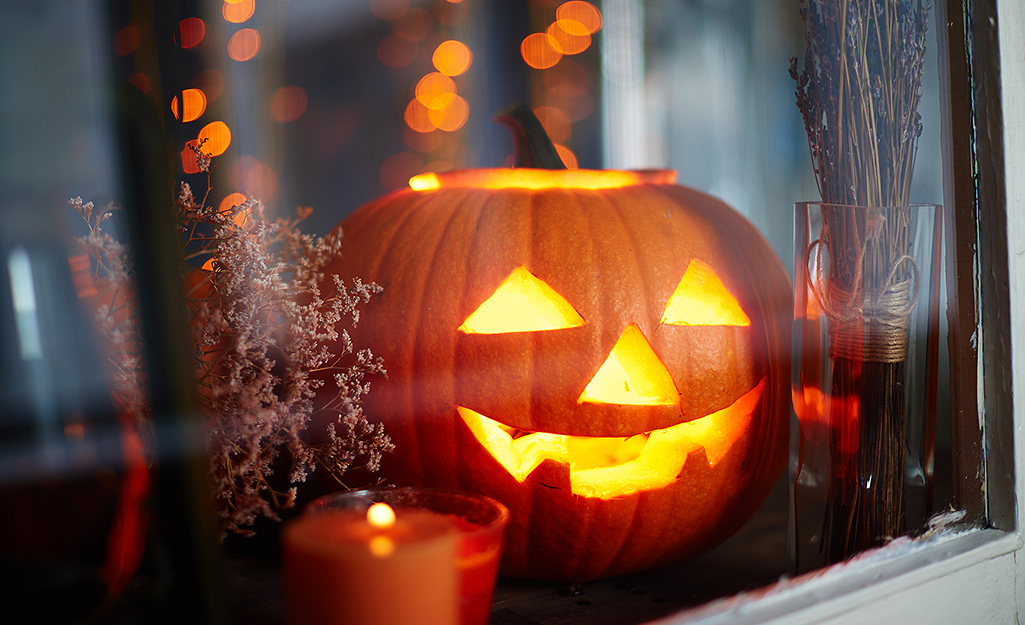 Preserve the haunting glow of your pumpkin this Halloween by lightly coating the inside of the pumpkin and any carved areas with petroleum jelly.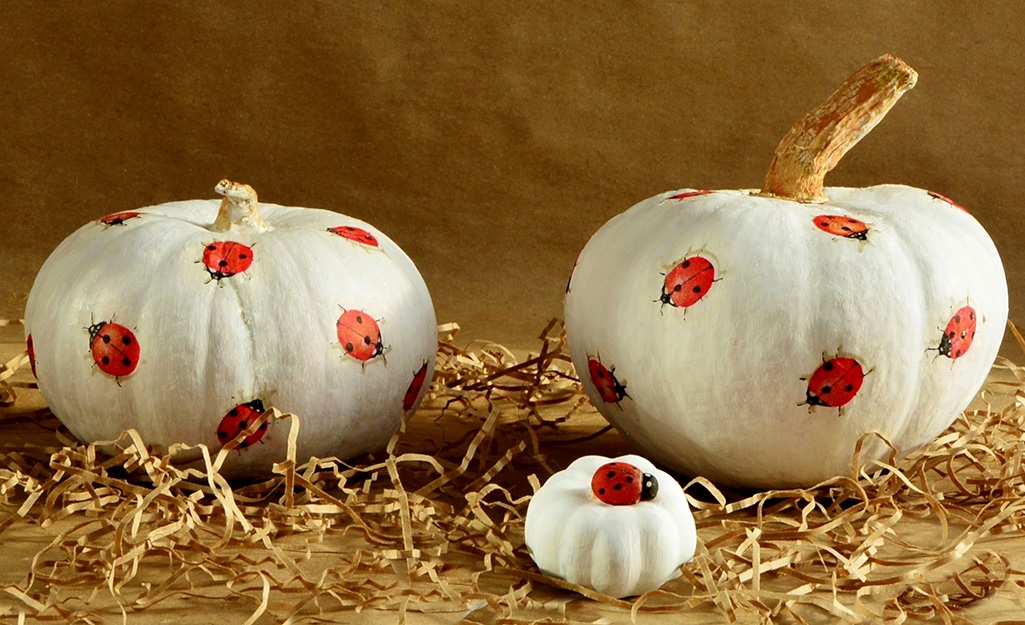 Unlike foam pumpkins, plastic pumpkins are not carvable. But, that doesn't mean you can't get creative with them. Plastic pumpkins are perfect for making painted pumpkins. Draw silly or scary faces or add an abstract design—the sky's the limit when it comes to no-carve pumpkin decorating!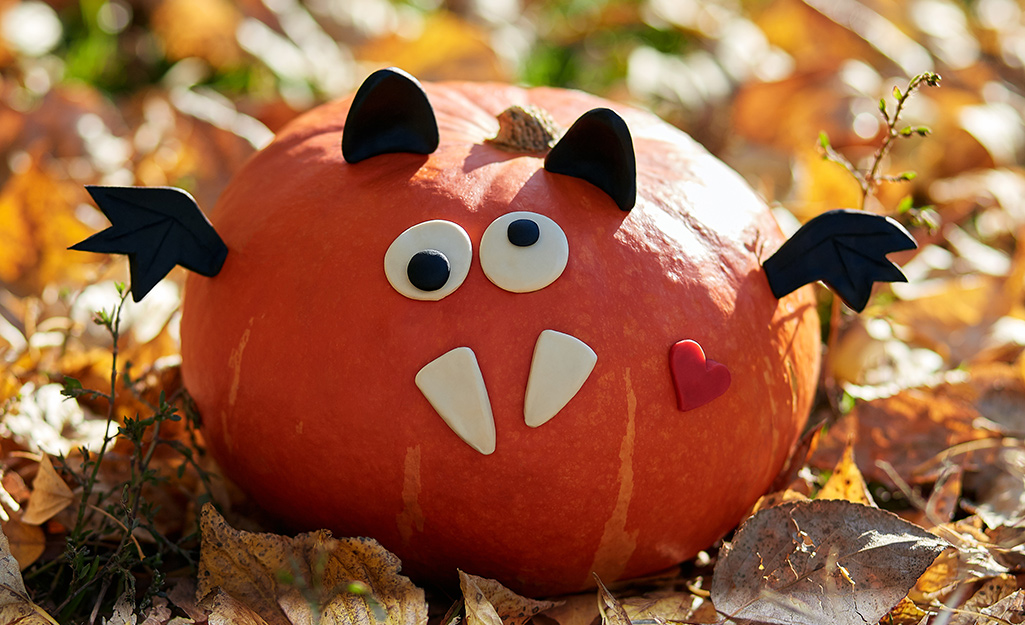 Pumpkins are the most popular winter squash when it comes to decorating, but you can use any type of winter squash or gourds for no-carve pumpkin decor. Pick out various shapes, textures and sizes. Use black cardboard or craft foam to make silly faces, add ears and hands—the options are endless.
More No-Carve Pumpkin Ideas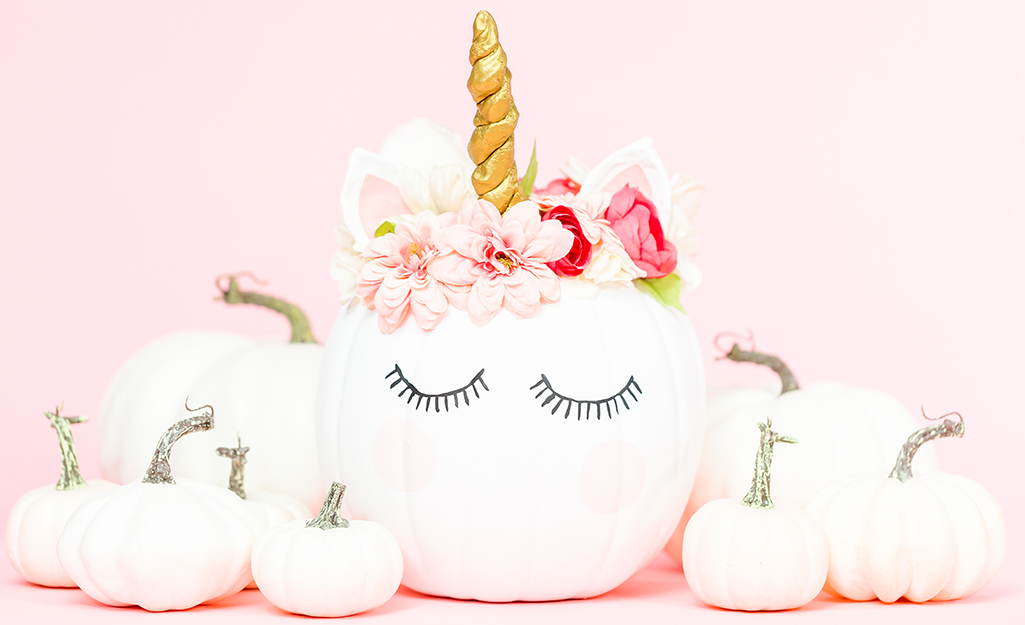 Let your imagination soar when it comes to no-carve pumpkin decorating. Embellish fresh pumpkins or foam pumpkins with lace and ribbons, give them a pop of color by melting crayons on them, or give it a flower tiara and horn to transform it into a unicorn.
Halloween is the perfect time to add pumpkin decor to your space. Try one of these festive pumpkin decorating ideas to create a one-of-a-kind pumpkin. Shop The Home Depot for fall decor and everything you need to create creatively spooky pumpkins for your home this Halloween.