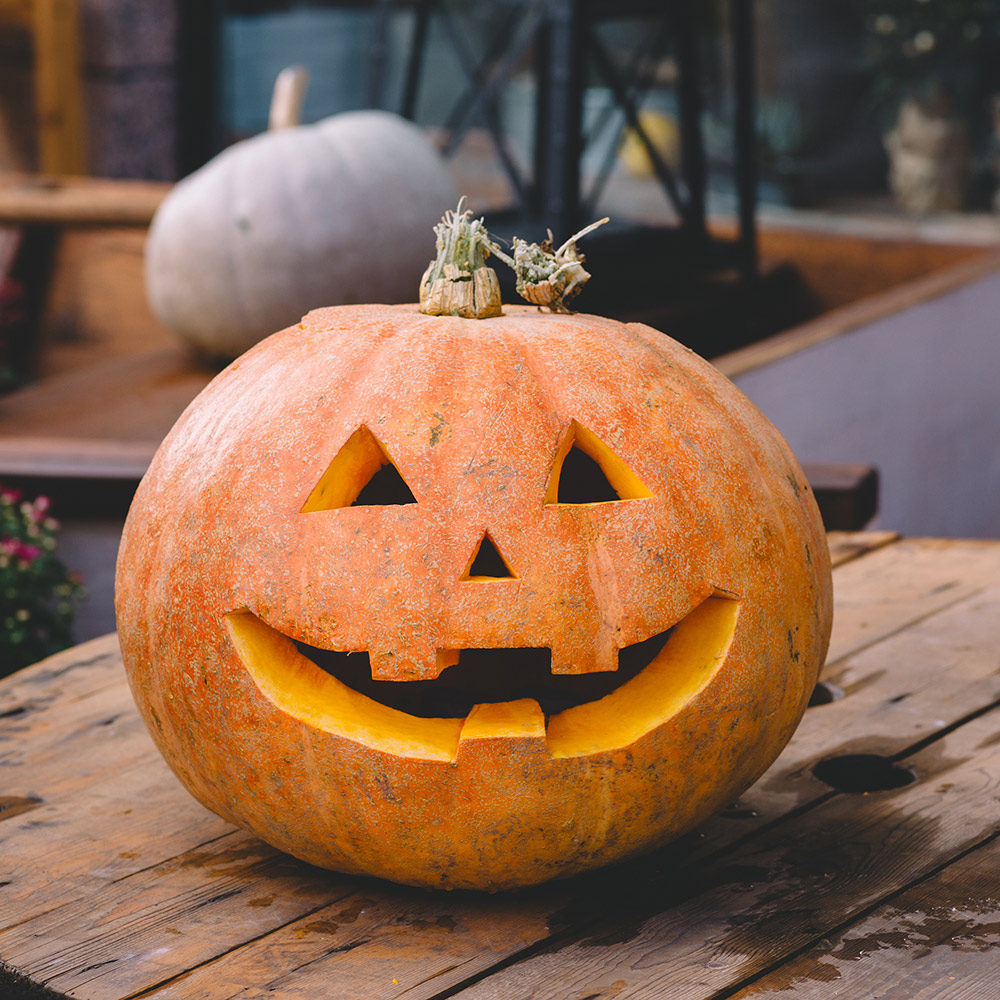 From spooky designs that thrill trick-or-treaters to smiling jack -o'- lanterns that light up the night, there is an art to carving pumpkins. No two designs are alike, and every person adds their own personal touch to the craft. This guide will teach you how to carve a pumpkin in just a few easy steps, as well as offer tips on how to get creative with your designs.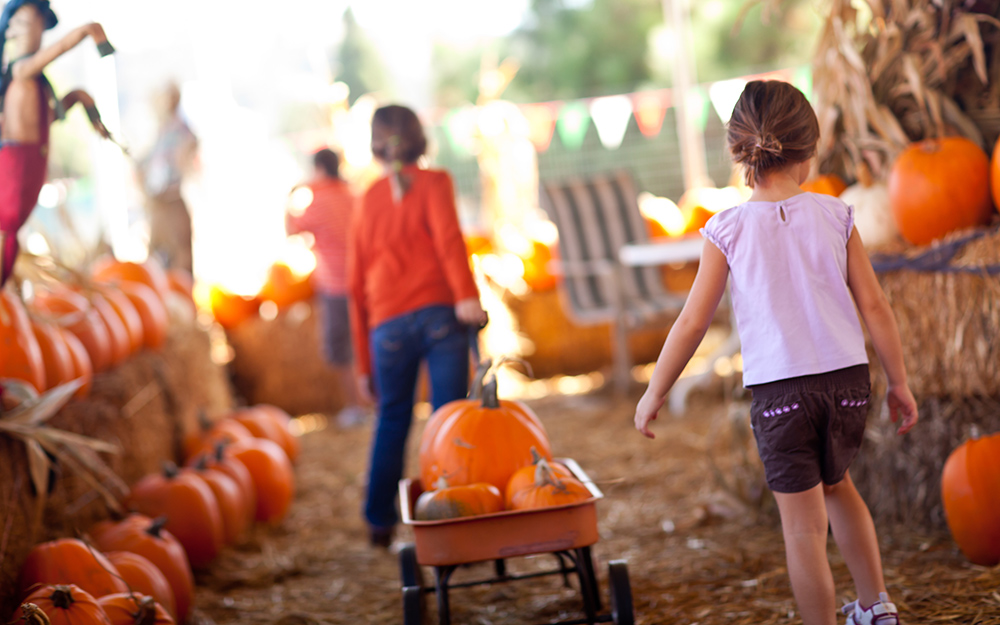 Many people choose to pick their pumpkins in mid-October to make sure they'll last through Halloween. Pumpkins will typically start to decay within two to three weeks.
Make sure the pumpkin is free of nicks and bruises. It should also have a sturdy stem, consistent color and a flat base for easy display.
Tip: Pumpkins are ready to harvest when the skin turns hard and the rinds harvest. 
2
Prepare Your Carving Station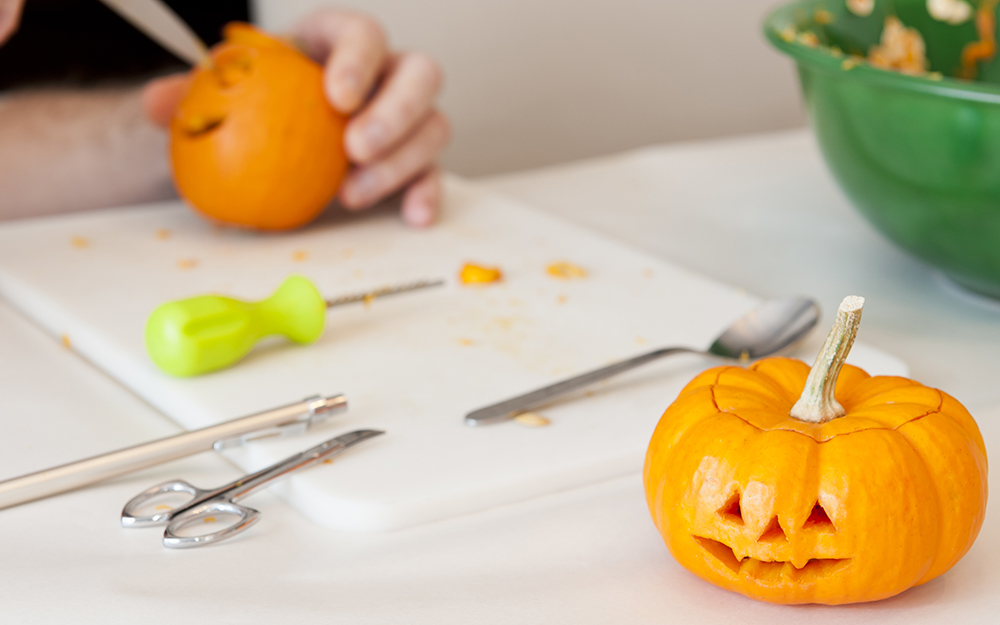 Before you start carving the pumpkin, you will need to prep your carving space. If the weather is nice, we recommend carving outside to reduce the mess inside the house.
Lay a drop cloth or layers of newspaper over a flat surface of a spacious area like a deck, garage, porch or kitchen. This will help protect the surface while minimizing the cleanup time.
Make sure there is plenty of room if there are multiple carvers participating. 
Below is a full list of tools and materials required for this project:
• Knife

• Drop cloth, old towels or newspaper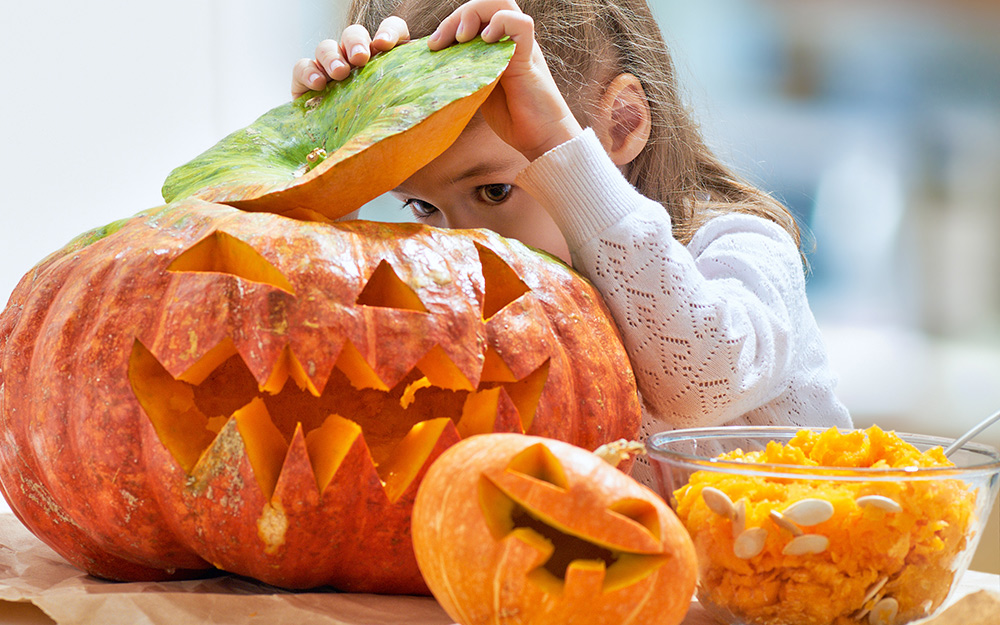 Begin by cutting either the top lid or the bottom of the pumpkin. The lid can be in any shape that complements your design.
Puncture the top or bottom edge, roughly two inches from the stem. 
Use a straight-edged blade or serrated knife if it's not already included in your pumpkin carving kit, and carve around the stem to create the lid.
Open the newly carved lid and remove the pumpkin filling. Scoop out all the strands and seeds, remembering to clear the walls of the pumpkin as well. 
Scoop out the interior of the pumpkin as thoroughly as possible so that the candle or artificial light placed inside will be noticeable.
Next, use a stencil and dry erase marker to trace designs on the face of the pumpkin before you begin carving. 
Tip: When cleaning out the inside of the pumpkin, cut a whole in the bottom instead of the top. Because the stems and strands are attached to the bottom, this will allow the pumpkin filling to come out easier.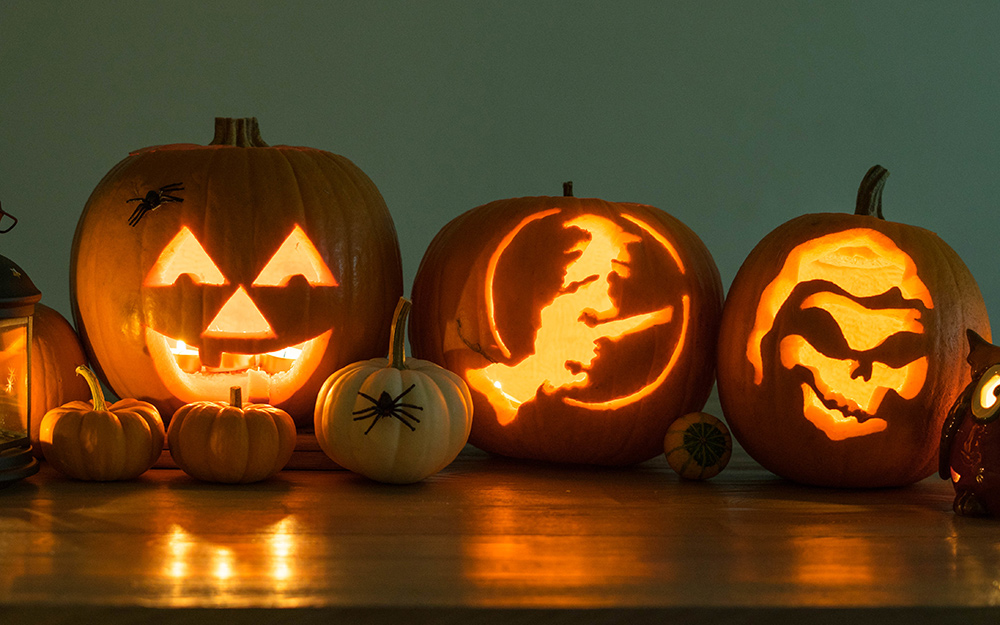 The classic jack-o'-lantern design, also known as the smiling jack, is a traditional style that never grows old. Cut out a gap-toothed smile with a triangular nose and eyes to perfect the look.
You may also opt for a scary jack-o'-lantern to complement eerie Halloween decor. Play up the eyes and smile for a more sinister look.
Alternatively, try a bit of word play. A rotary carving kit or power drill can be used for engraving letters and sketches. Create an assortment of holes using different drill bit sizes so light can shine through in a bold and fun way.
Add color with acrylic paint or food coloring.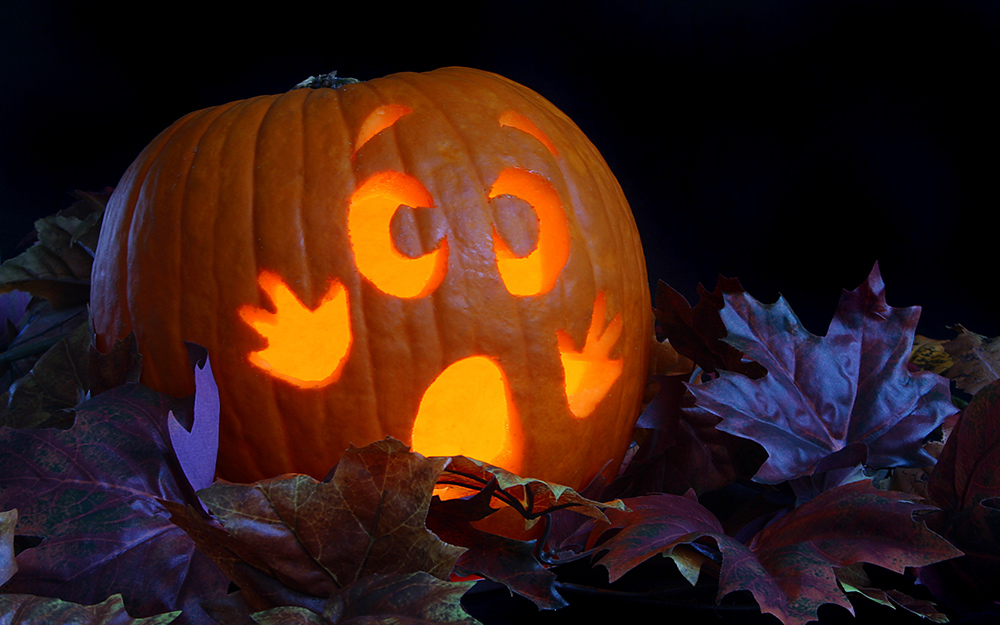 Pick the right size for carving. Round, medium-sized pumpkins are best for simple carving, while larger pumpkins are better suited for more elaborate designs.
Follow the necessary safety precautions while using the tools and product needed for this project. Wear work gloves and safety glasses as needed.
Always supervise kids as they design their pumpkins.
Since pumpkins have such a short lifespan, apply petroleum jelly to carved areas and along the interior to preserve them a bit longer.
Monitor lit candles and keep them away from flammable materials. Never leave them unsupervised or lit overnight. LED bulb candles are a great alternative.
Keep your carved pumpkin outdoors in the cool air to help preserve its life.
Learn more about pumpkin carving in this video.
Whether you need the right plants, tools or potting soil, The Home Depot delivers online orders when and where you need them.
Explore More on homedepot.com