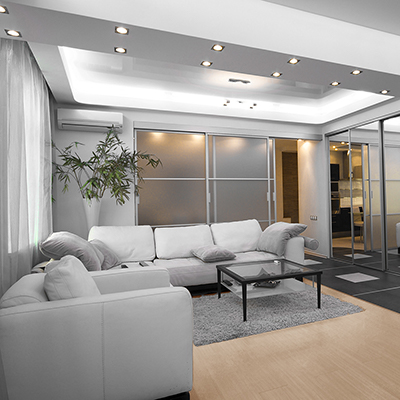 Choosing the right recessed lighting layout requires careful planning. The final result should be a well-lit room that is useful, comfortable and has the right ambiance. This guide will show you the basics of how to lay out recessed lighting. Get even more help with recessed lighting with our handy planning tool. Click here to download.
Tip: Using a recessed lighting kit can make the entire process easier. They group all the materials you need for multiple light installation in one box.
1
Determine Your Lighting Application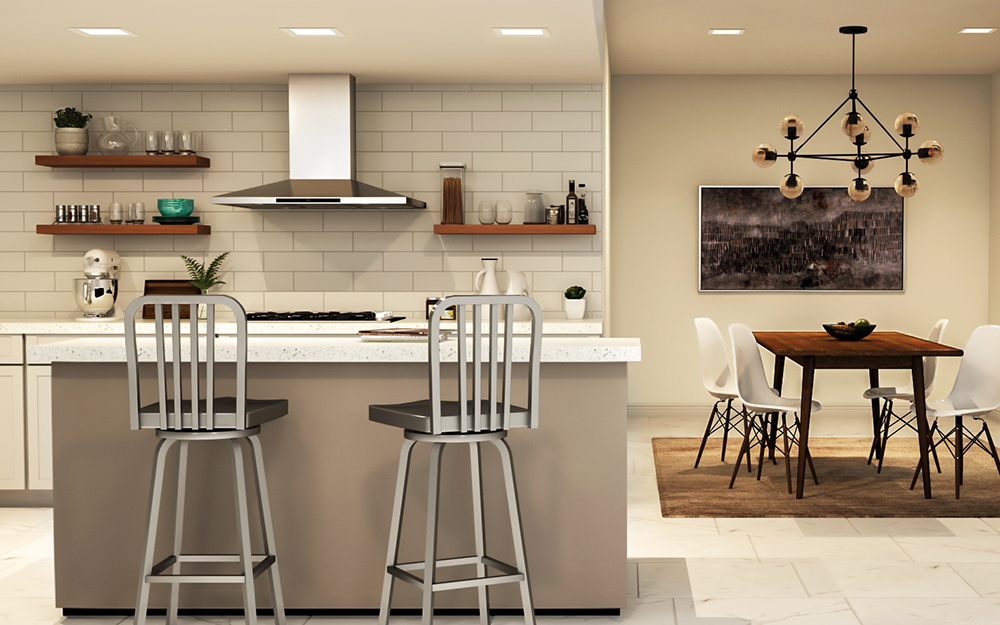 The first step in planning your recessed lighting layout is to determine your end goal. What purpose will it serve in your desired installation area? There are four main purposes for lighting:
General lighting: Bright, even light pattern that illuminates overall room or area.
Accent and task lighting: Bright, focused light to highlight a single small area.
Wall wash: Emphasizes a wide vertical surface, such as a wall with a fireplace or large wall art.
Specialty lighting: Specific trims usually for wet locations such as a shower or steam room.
The recessed lighting housing type you select is based on the type of installation you'll be doing. New Construction housing should be used if the ceiling is accessible. If the ceiling is not accessible, for example in the case of a drop ceiling installation, you must use remodel housing. Additionally, you must use IC-rated housing if the housing will be in direct contact with insulation. 
Beyond that, the size and recessed lighting trim style of your housing is a matter of preference and the lighting effect you'd like to achieve.
Sizes:
6-inch: Most common size, used for all applications.
5-inch: Fits more tightly around the bulb, used for all lighting applications.
3-inch/4-inch: Smallest sizes, used mainly for small areas.
Trim styles vary. Reflector styles maximize light output. Baffle styles minimizes glare. Eyeball styles make the lighting direction adjustable.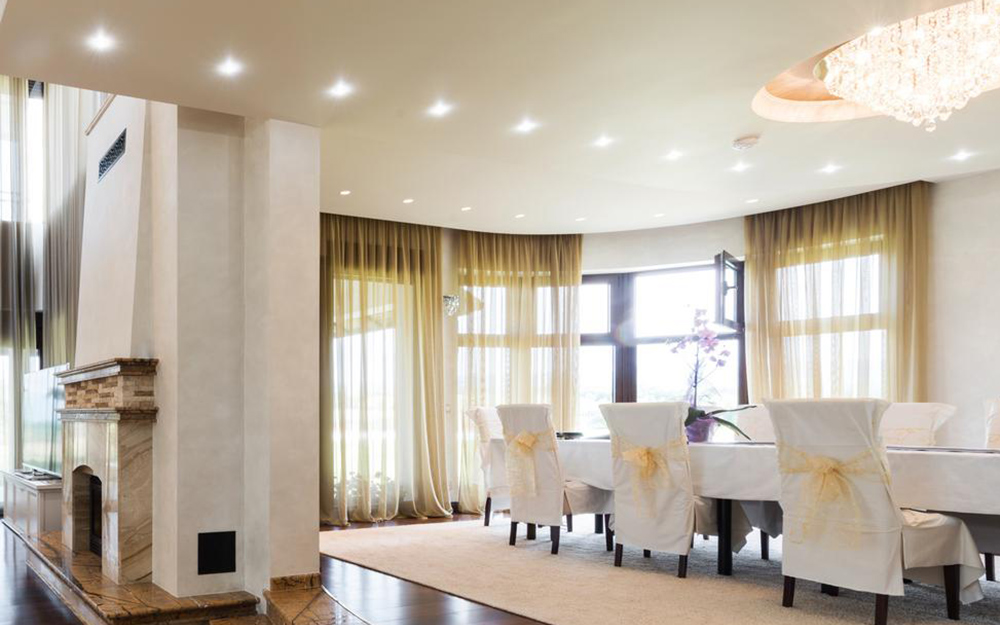 Take the measurements of your room and sketch the general dimensions of the space on grid paper. Insert markers to indicate the placement of items such as workspaces, counters, shelves and furniture, along with any wall hangings or other artwork.
Make the room's focal point the start of your recessed lighting layout plan. Build outward from there. If there is no specific focal point, simply start your lighting plan from the center of the room.
3
Calculate Lighting Placement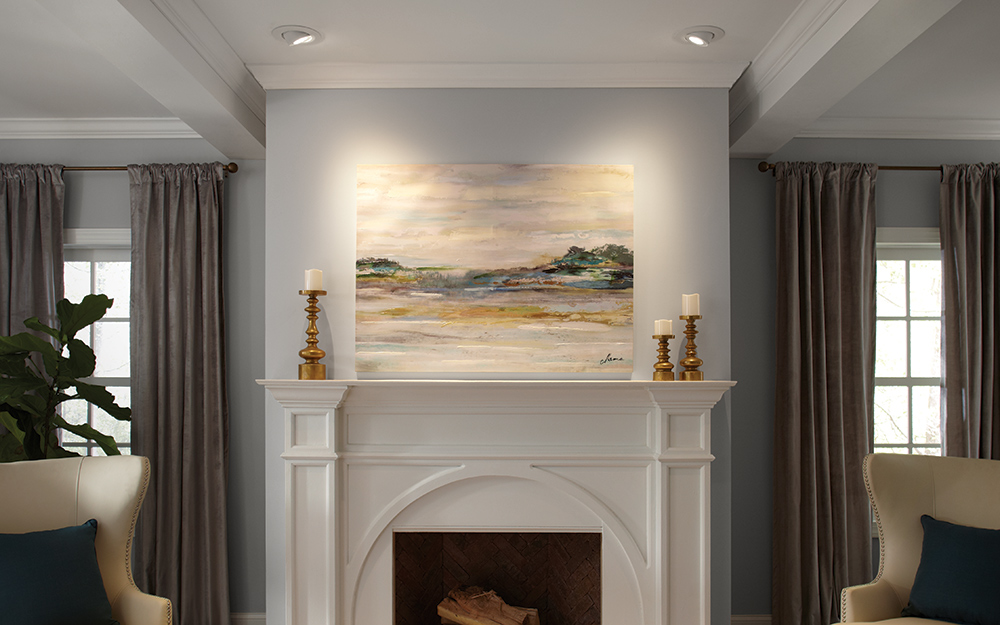 Figuring out recessed lighting spacing requires a bit of measuring and some simple math. A good general rule for placement is to divide the height of the ceiling by two. The result is the amount of space to leave between each light. 
For example, recessed lighting spacing for an 8-foot-high ceiling would be 4 feet between each light. This will provide good spacing for general room lighting. Remember that ideal light placement can differ from room to room. Proper placement of recessed lighting in a kitchen may require more creative placements, since much of the light needed there is task oriented. 
Counter areas can be downlit to provide light and create minimal shadows for people working in the space. Try aiming the lights toward the edges of counters so the light pools ahead of where a person would normally stand. Leaving about 14 to 18 inches of space between the light cannisters and the cabinets will also help avoid lost light. 
Need help identifying a tool or material to help decide how to lay out recessing lighting? Find products fast with image search in The Home Depot app. Snap a picture of an item you like, and we'll show you similar products. 
Explore More on homedepot.com