Ideas & Inspiration
3 DIY Christmas Ornament Ideas
Save a little room on the tree for the charm of a homemade ornament – especially one that you can make with your family. From popsicle stick star ornaments to salt dough ornaments, these DIY Christmas ornaments will make your tree feel extra special this holiday season. This guide will show you how to create three different kinds of DIY Christmas ornaments that are sure to make your tree all the more personal this year.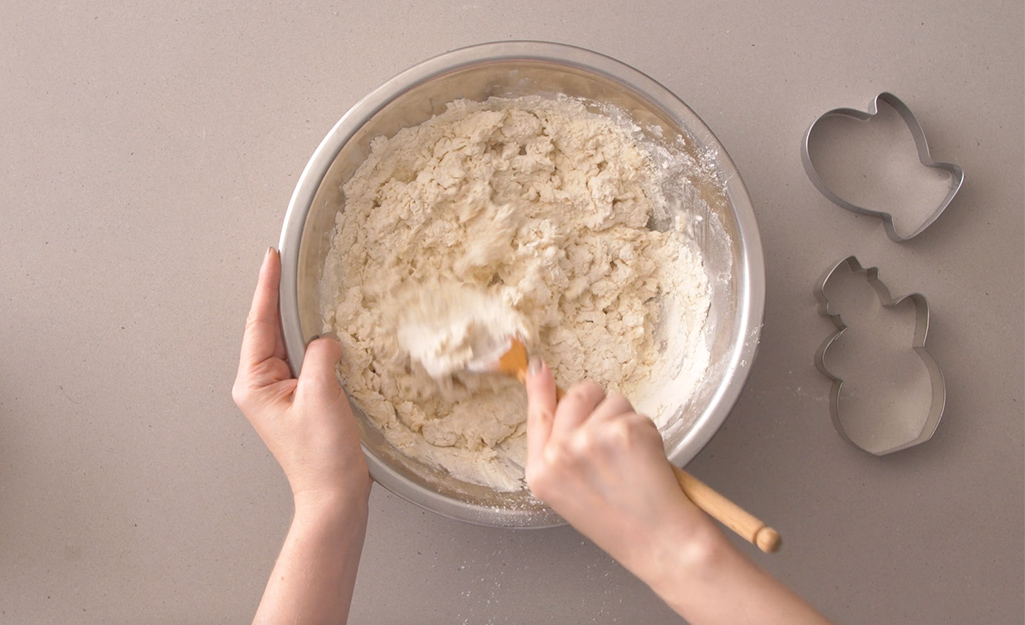 A fun way to get the family involved in baking up fun, salt dough ornaments are simple to make and even easier to decorate. Choose seasonal cookie cutters, let the kids mix the dough and have fun creating festive snowmen, mittens and more. See steps below to learn how.
Here's what you'll need:
Cooling rack
All-purpose flour
Salt
Water
Fork
Scissors
Ribbon
Combine 4 cups of flour, 1 cup of salt, and 1 1/2 cups of water in a mixing bowl.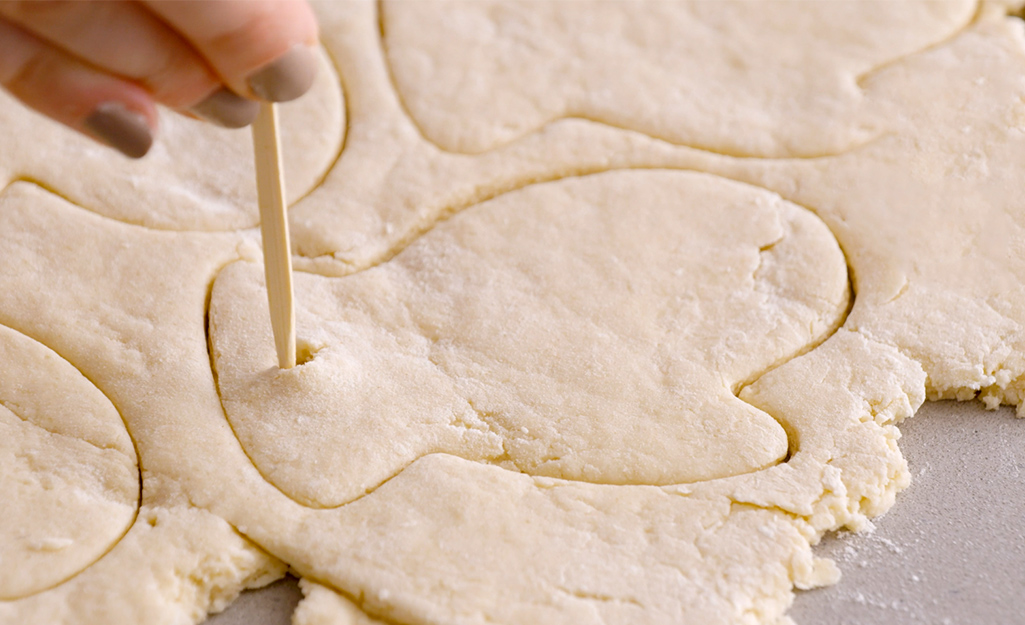 Before placing the cookies in the oven, poke each with a hole. This is where your string or ribbon will go when hanging the finished ornament on the tree.
Then arrange them on the baking sheet.
Tip: Prior to baking the shapes, you can also use the fork to add texture (i.e., fur on the reindeer or veins in the holly leaves).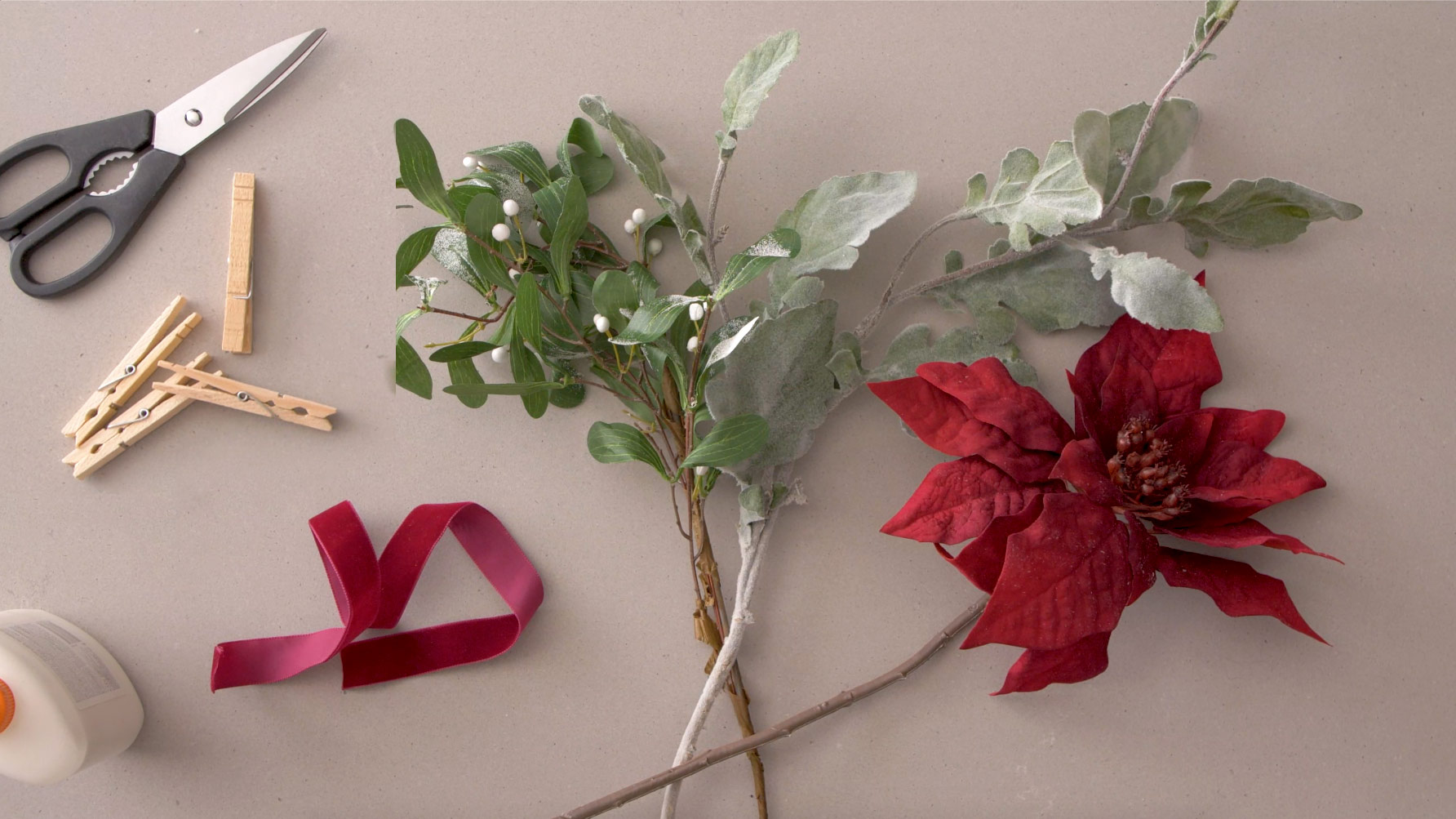 Want to add statement-making ornaments to your tree this year? This holiday bouquet ornament is a great way to embrace the florals of the season while adding texture and volume to your tree.
Here's what you'll need: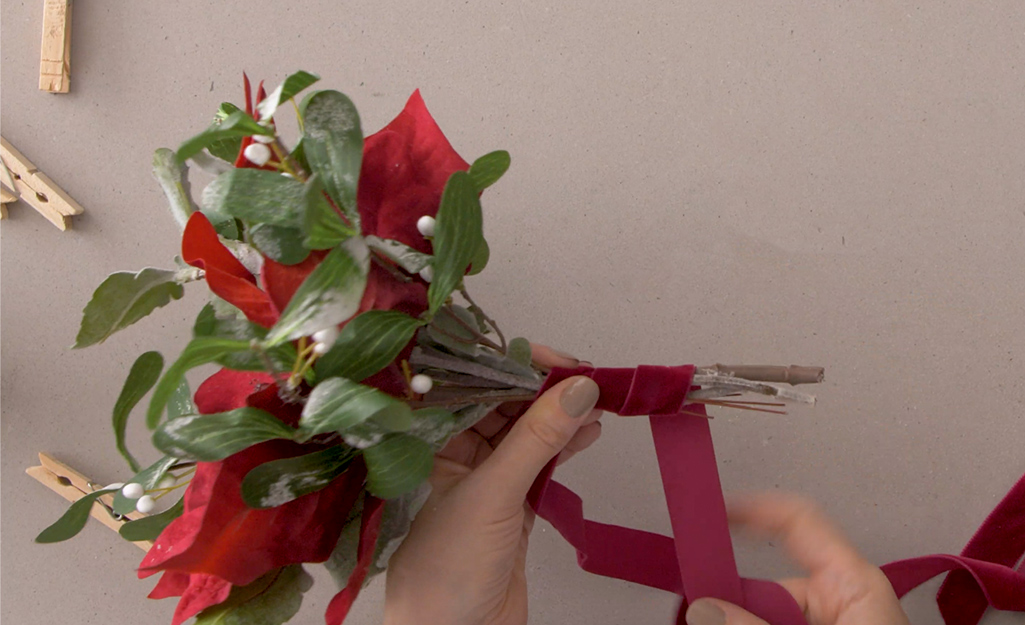 Trim the stems of the artificial poinsettia, mistletoe and oak leaves to your liking.
Arrange them into a bouquet and wrap a ribbon around their stems, tying in a bow.
Tip: For added security and longevity, you can glue the bow to the stems. Allow an additional 30 minutes for glue to dry.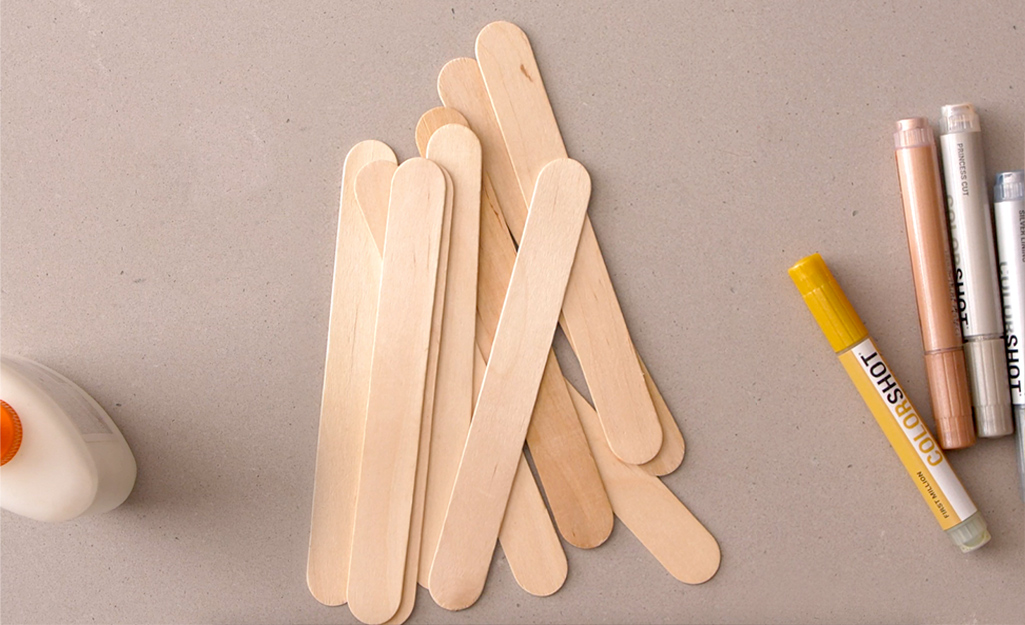 Ideal for toddlers, preschoolers and crafty families of all ages, this star ornament requires very few items, including paint or popsicle sticks. Get ready to add some DIY sparkle to your tree.
Here's what you'll need:
If your tree could use a few more stars, snowmen or seasonal foliage, you've come to the right place. The Home Depot is your DIY headquarters. Looking for a product to complete your project? We have options to deliver online orders when and where you need them.