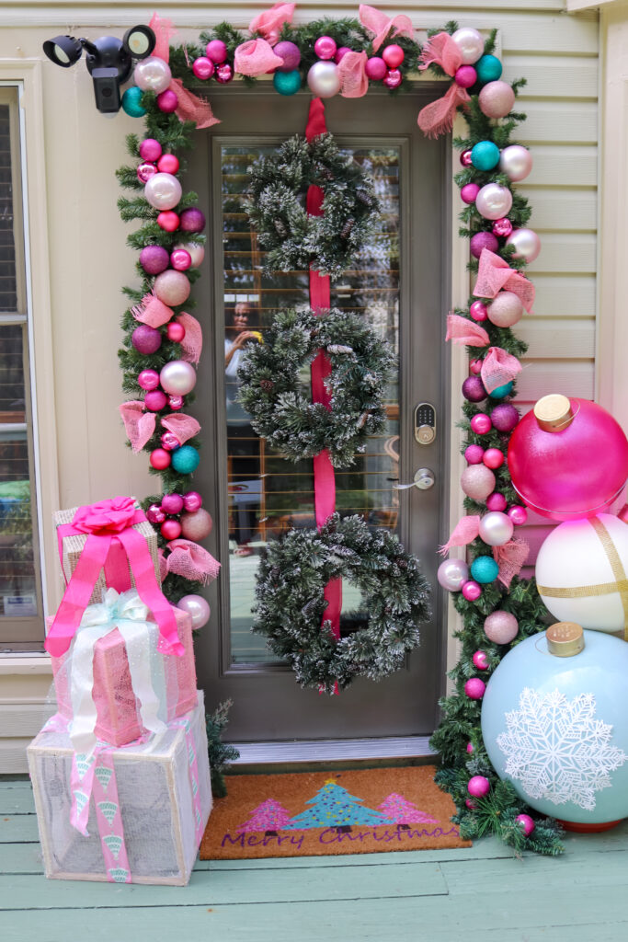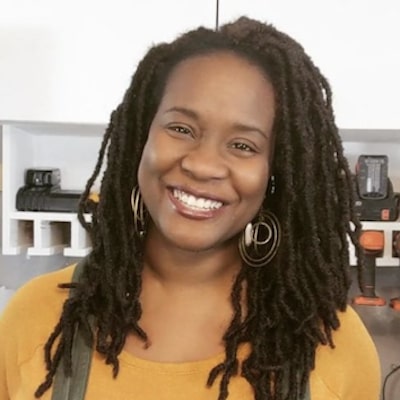 A Note From The Home Depot
Looking for a way to incorporate pink into your holiday decorations this year? Follow along as Timisha of Tool Box Divas showcases the fun and unique ways she has decorated for the holiday in pink!
1
How To Decorate for Christmas in Pink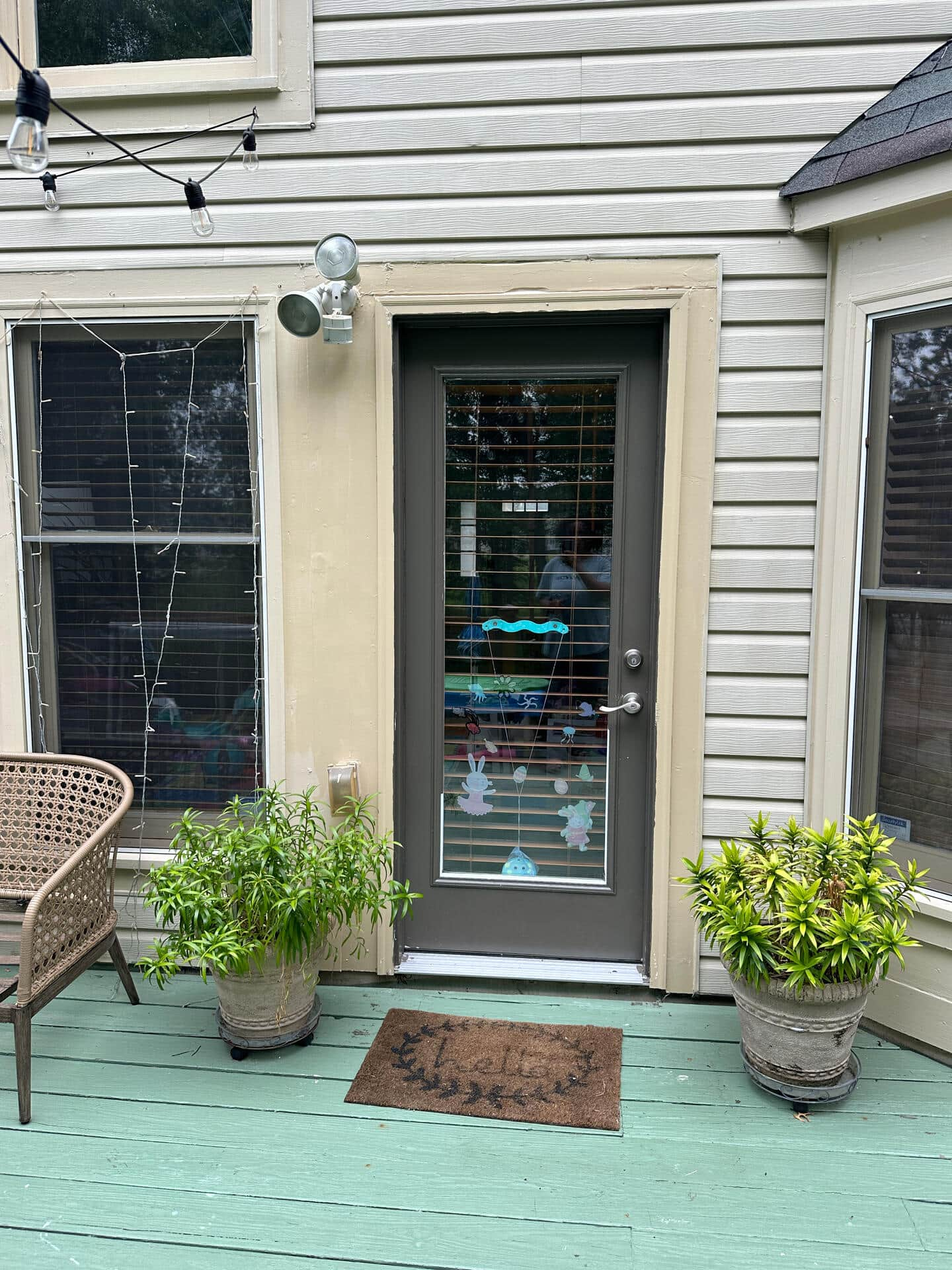 Get ready with me, because it's time to add some holiday cheer to my entryway! This year, I'm going for a nontraditional color scheme with bold pops of pink. I want my home to stand out and be the talk of the neighborhood and I know that my friends at The Home Depot have everything I need to make it happen.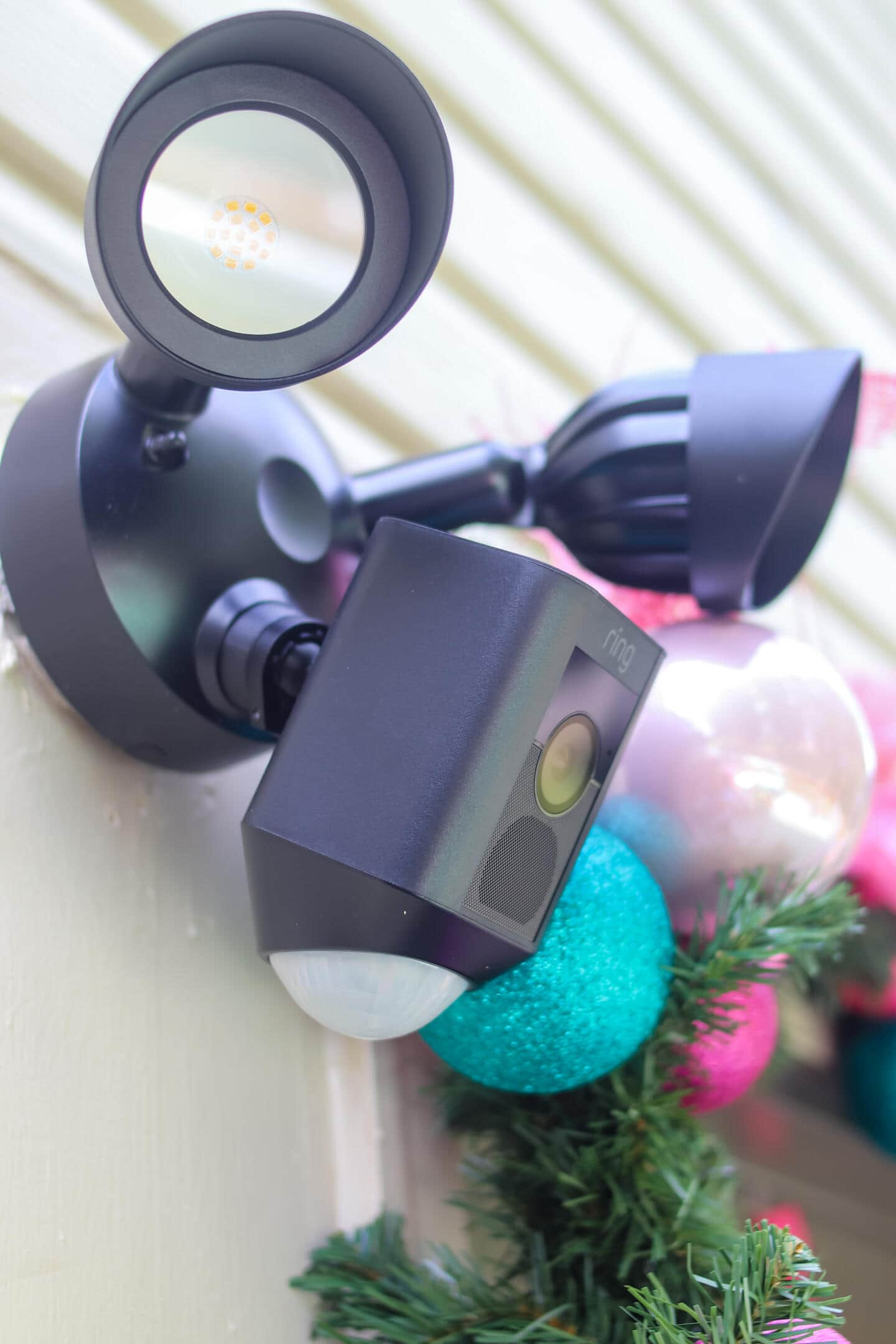 First up, I updated my old floodlight with a Ring floodlight camera so I can keep an eye on my doorstep while I'm away. Who am I kidding, it's also for screening who's at the door when I'm home but don't want to come to the door. Plus, it's an easy and affordable upgrade that makes a big difference in the overall look and security of my home.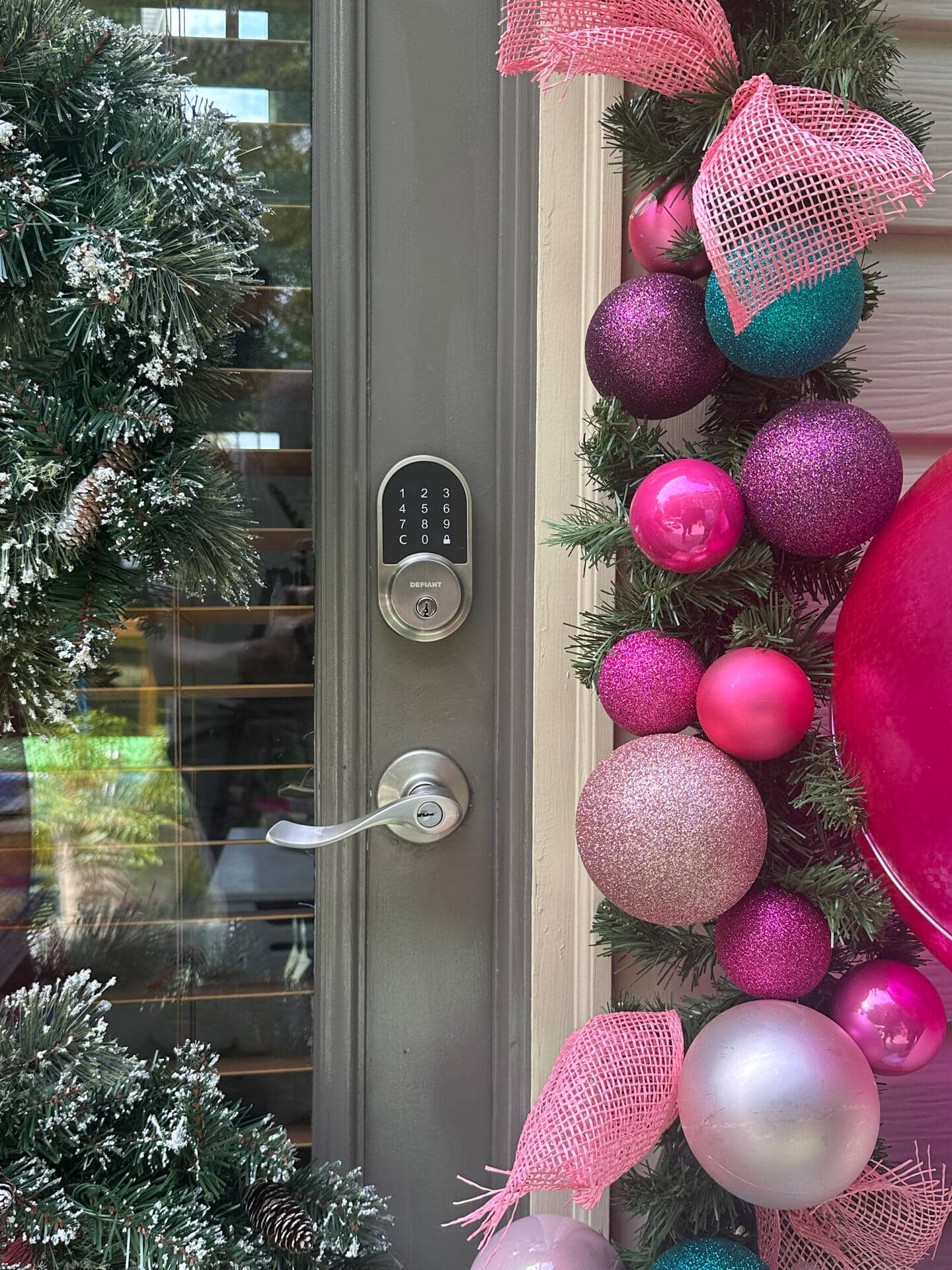 Next, I swapped out my boring old deadbolt lock with the Defiant smart Wi-Fi deadbolt powered by Hubspace. I can literally open my door with the sound of my voice via Google Assistant or Alexa. Plus, this lock is so sleek and stylish. It adds an extra layer of security with its smart technology.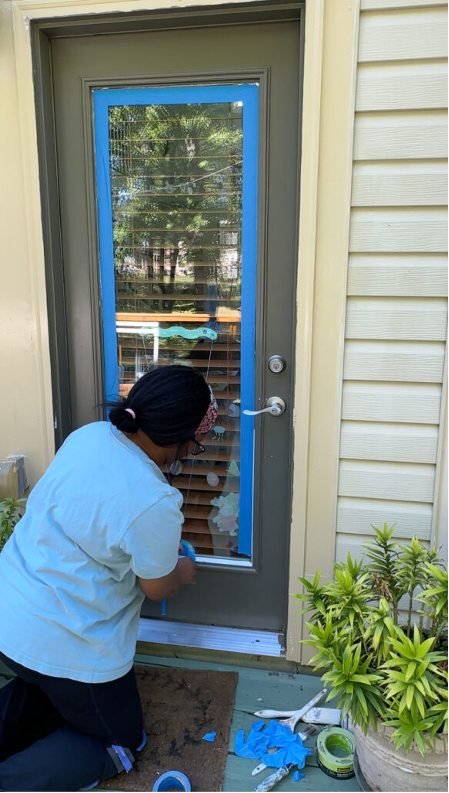 I also touched up the paint and cleaned up the area before I started decorating.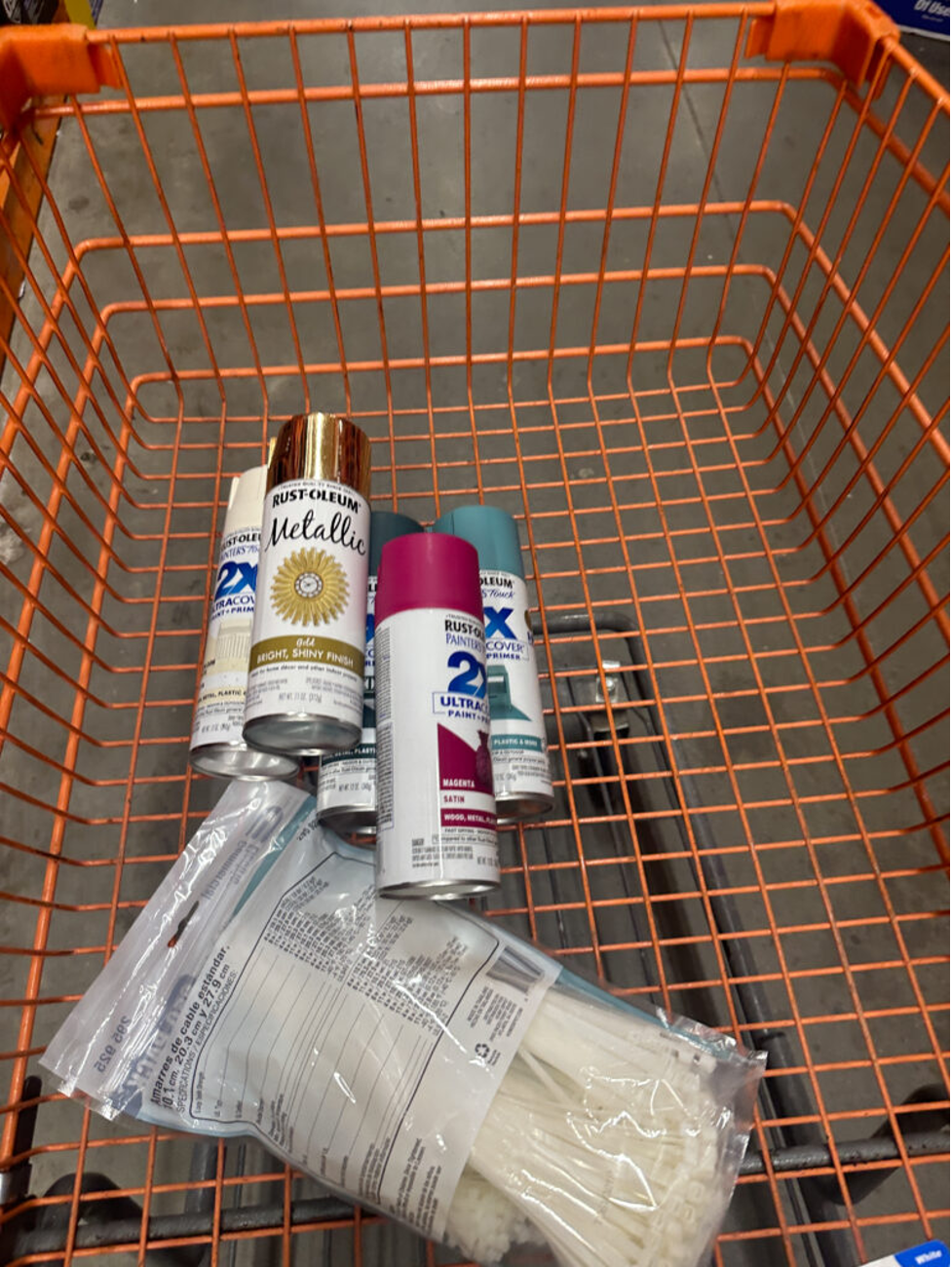 Now that the foundation is set, it's time to bring on the holiday decor! I pulled out my Husky waterproof storage containers and HDX storage tote and got to work. I started with some green prelit garlands and added big and small, bright and colorful ornaments to add some much-needed color to my door.
To really make a statement, I ordered some beach balls and DIYed some giant ball ornaments that really shine next to the pink decor. I also made a tiered lighted gift box arrangement using ½ inch square dowels and fabric. It was easier than I thought and now it's the centerpiece of my holiday display.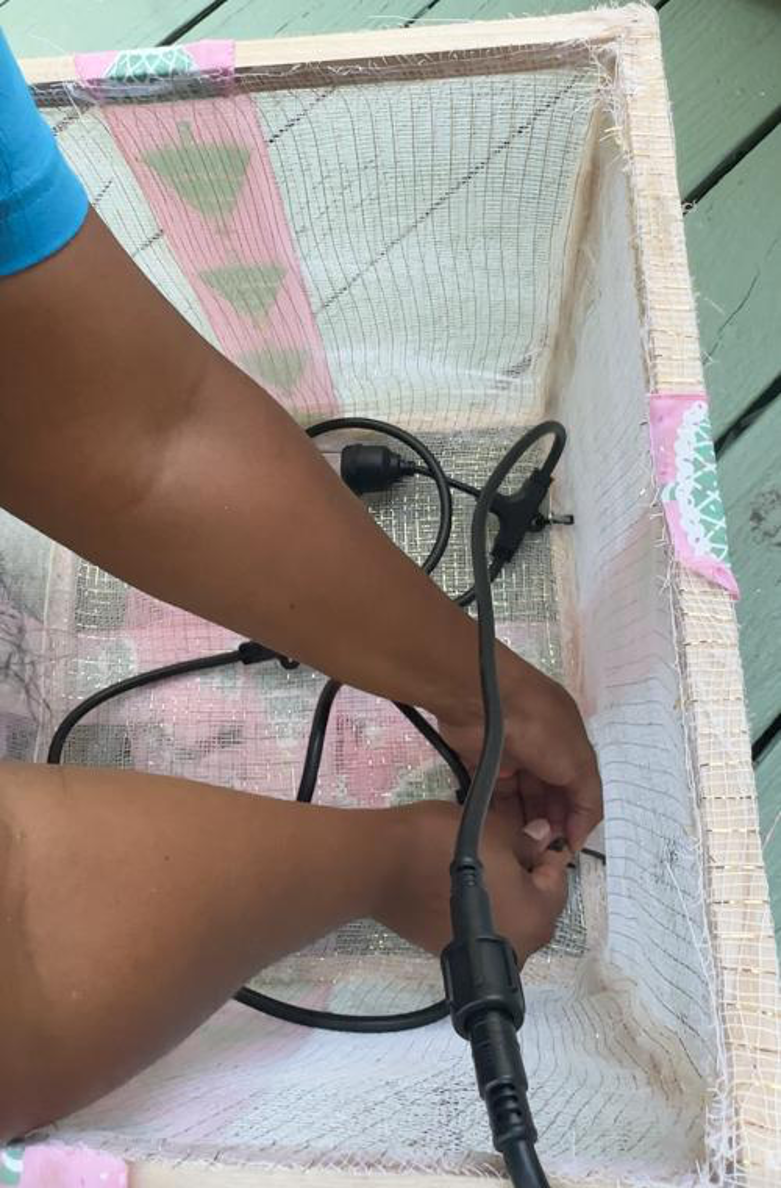 To add some warmth and a cozy vibe, I lighted up the scene with these color changing LED string lights. The best part is that I can customize the lighting to match my pink decor with the Hubspace App!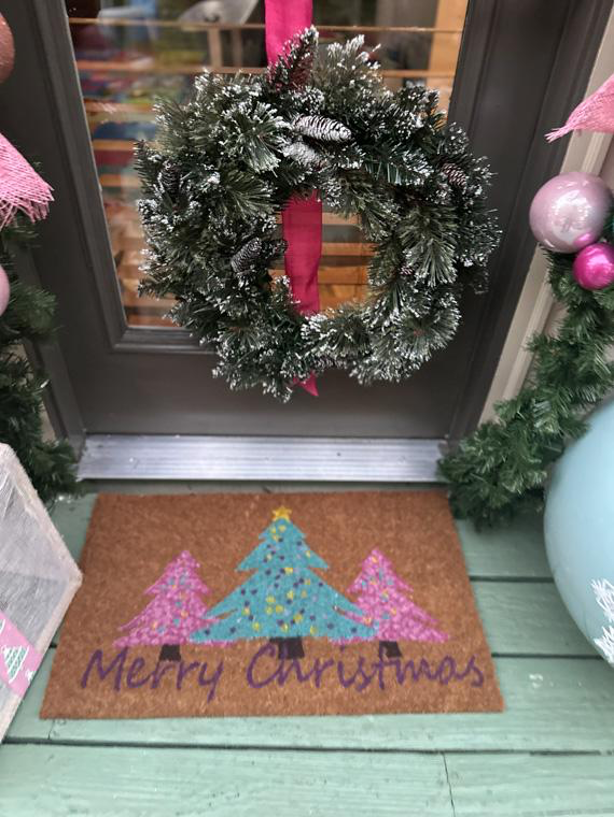 To finish off my perfectly pink holiday entryway, I found the [Christmas doormat](https://www.homedepot.com/p/Calloway-Mills-Jolly-Christmas-Doormat-17-x-29-107531729/318921116 "Calloway Mills Jolly Christmas Doormat 17" x 29"") at The Home Depot and a triple wreath door hang with LED lights. It's the perfect addition to tie all the colors and decor together and it's sure to make all my guests smile.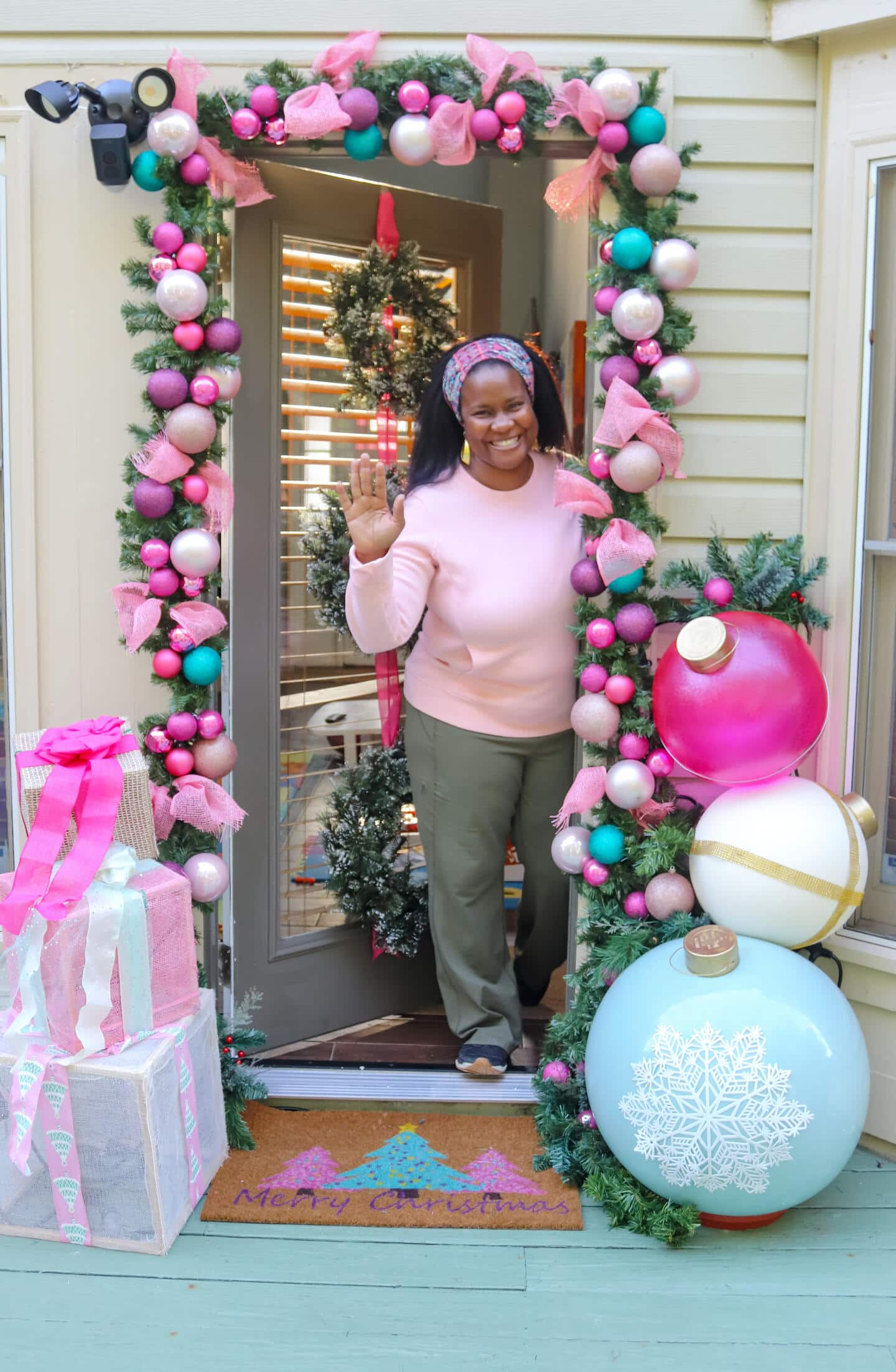 My holiday door refresh was a success thanks to The Home Depot. I found everything I needed to bring my vision to life, and I encourage you to get creative and experiment with nontraditional holiday colors like pink. With inspiration, expertise and affordable product offerings, The Home Depot has made this the best holiday season yet!
This post was created in partnership with The Home Depot. The author may have received compensation for this article and associated images or video, potentially in the form of products and/or services. All expressed opinions and experiences are the author's own words.