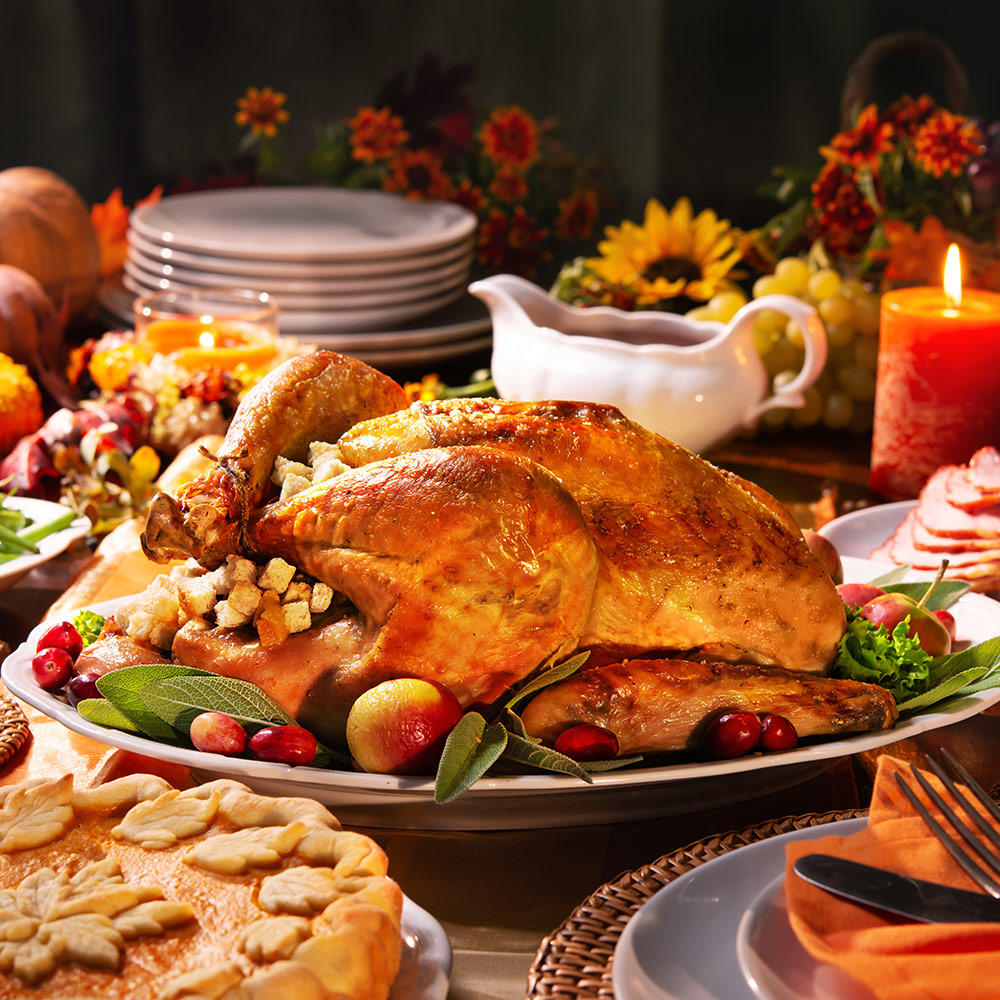 A tasty turkey is the centerpiece of family tables each holiday season. There are many ways to prepare a turkey. Each method provides its own unique flavor and texture. This guide outlines three popular ways to cook a turkey for Thanksgiving.
Deep Fry a Turkey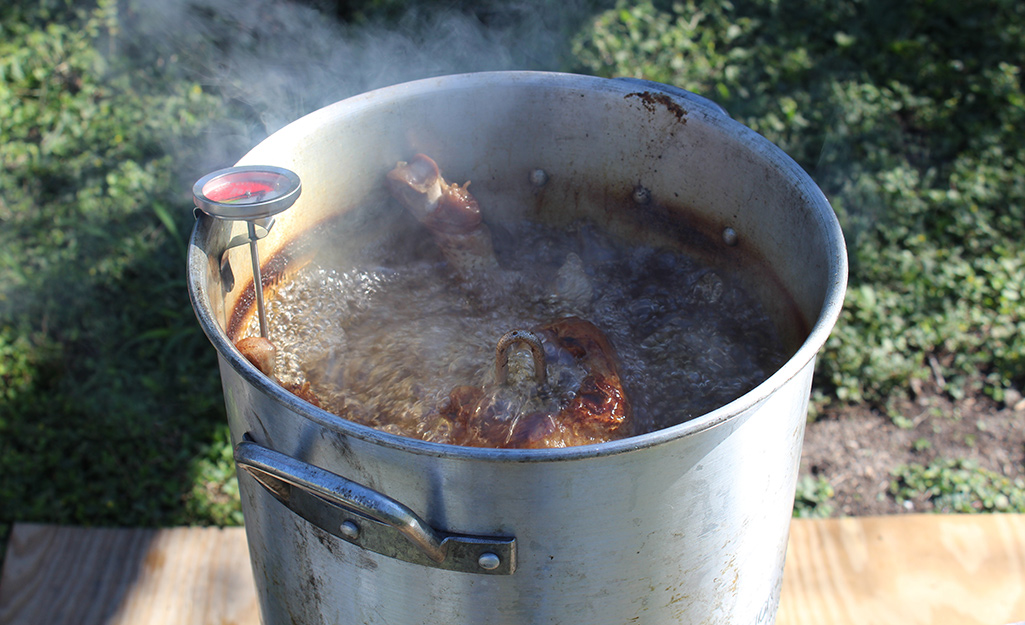 Frying a turkey is a popular option. When done properly, the skin will be crispy, and the meat will be perfectly tender and juicy. Fried turkey cooks very quickly - about three minutes per pound. Choose smaller birds in the 8 to 10 pound range for frying. Since it cooks so quickly, you can fry multiple birds for your feast. 
Follow all safety instructions when setting up and cooking in a traditional outdoor fryer. Fried turkeys take well to seasoned marinades. Try a homemade version or keep it simple with specialty packaged marinades.
See our guide on How to Deep Fry a Turkey for more detailed instructions.
Smoke a Turkey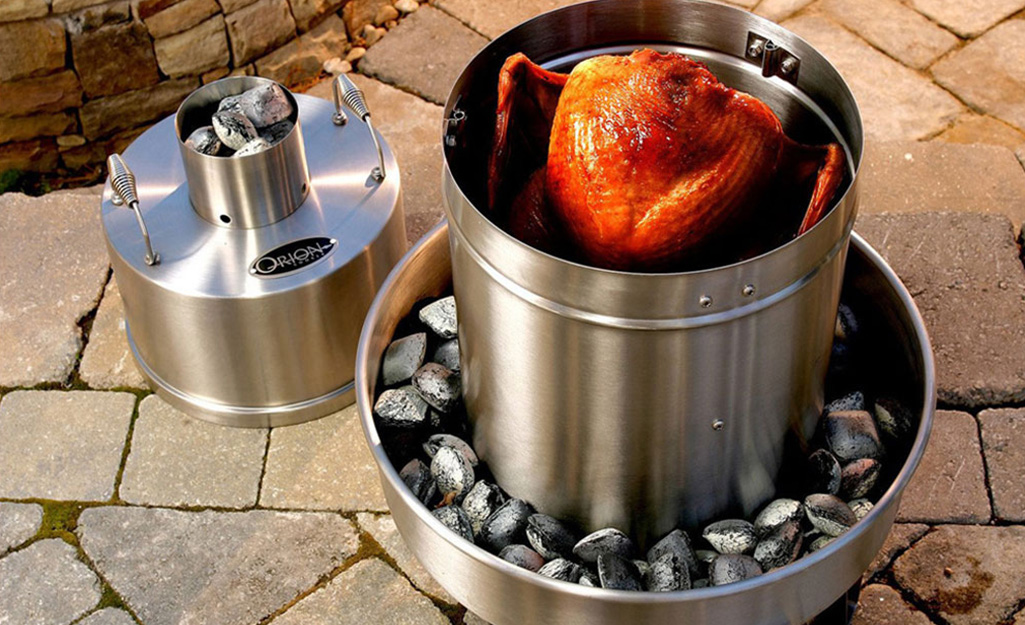 Expand your turkey cooking options this year by using an electric smoker. When the stovetop and oven are packed to the max, it's good to know you can rely on an outdoor smoker for cooking. It adds that mouthwatering smoky flavor to any dish.
A roomy smoker will also have space for side dishes. This frees up part of your kitchen during the cooking process. Plan for at least 30 minutes of cook time per pound. This means a 12-pound turkey will need a minimum of six hours in the smoker.
See our guide on how to smoke a turkey for more detailed instructions.
Grill a Turkey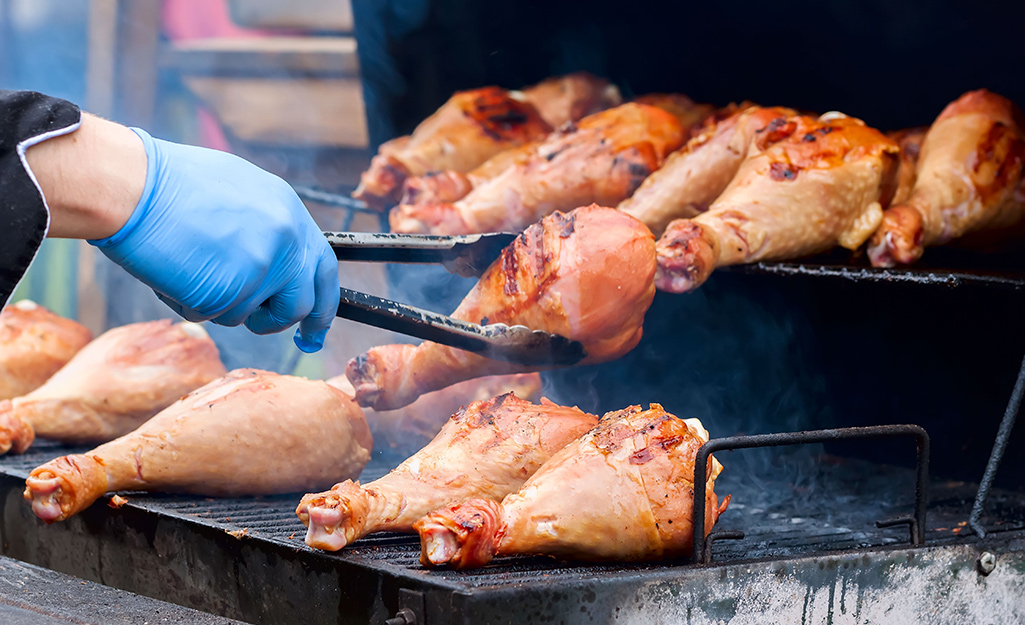 Cooking a huge turkey is great for a house full of guests. For a smaller gathering, you may want a simpler option. Use your grill to cook the turkey. 
Give the whole idea of "Thanksgiving turkey" an upscale makeover with a barbecue flavor. Choose parts like the tenderloins for quick and even cooking. A savory, grilled turkey tenderloin takes as little as 30 minutes to prepare. 
There are various ways to prepare a turkey for your holiday feast this year. Consider one of the methods above for a delicious dinner the whole family will enjoy. Shop our product selection for all your cooking essentials. The Home Depot delivers online orders when and where you need them. 
Explore More on homedepot.com