Ideas & Inspiration
7 Ideas for Garden Tool Storage and Organization
If you dream of an organized garden tool storage area, now is a great time to knock this item off your to-do list.
Whether you store all your tools in a corner of your garage, on your patio or porch, or inside a shed or greenhouse, just getting organized will help you stay ready to tackle your outdoor projects.
Getting your garden tool storage area organized will help you save time, too. No more last minute searching for your trowel, gardening gloves, pruners, potting soil or other gardening supplies because all will be stored away and easy to access.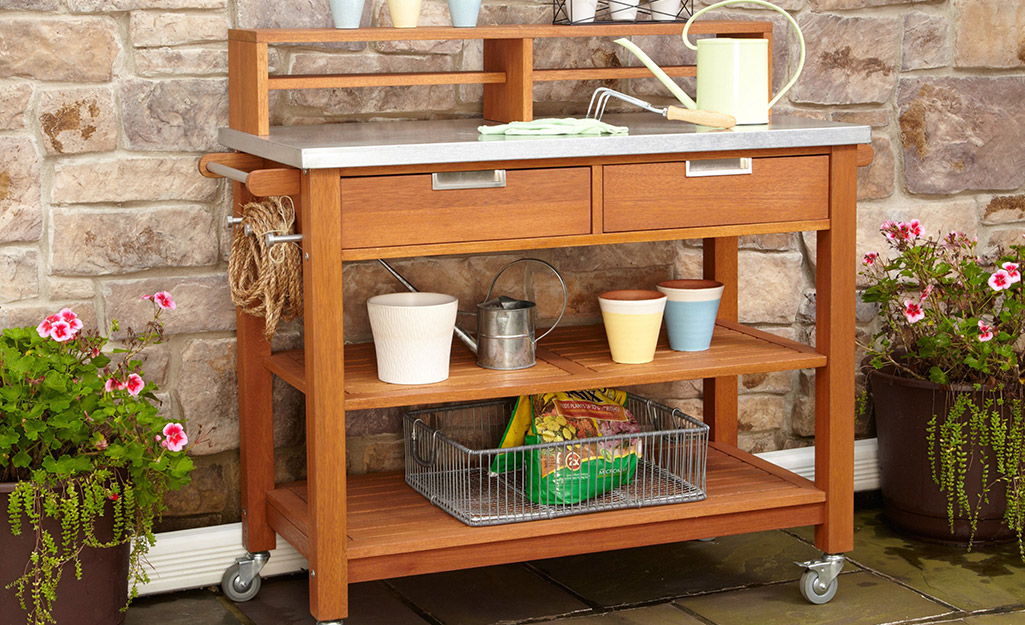 A potting bench offers ample storage plus a place to do gardening. It can also double as a bar or food cart when you entertain. To create the perfect potting bench nook, first select a potting bench, flank it with some containers of flowers and place it near where your gardening will take place.
Prefer to make your own? See our DIY plans to build the ultimate potting bench.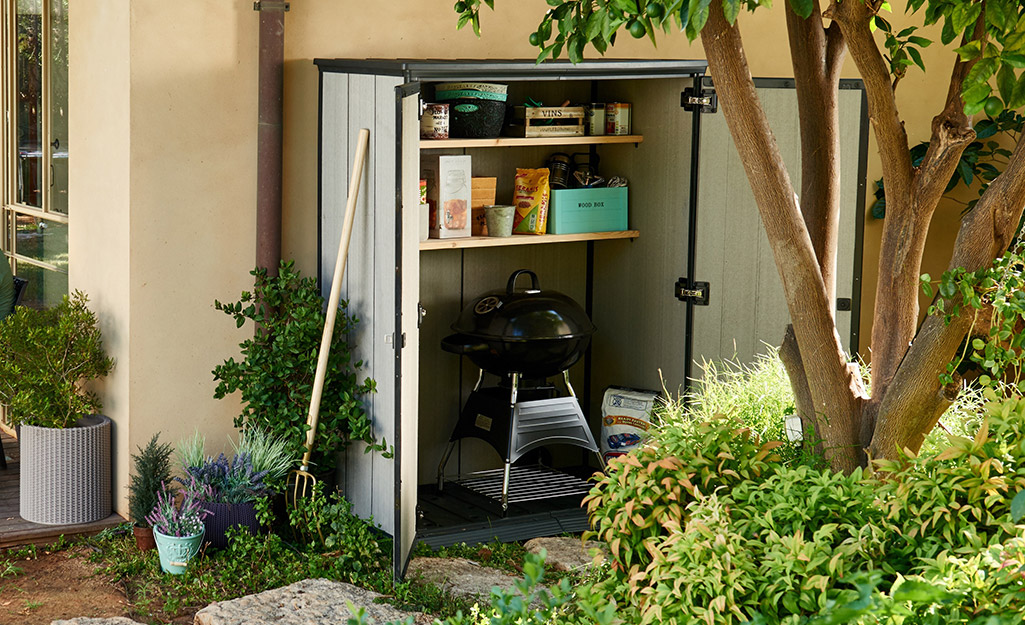 Perfect for car ports, greenhouses and other small spaces, small sheds can be used for storing everything from grass seed to shovels.
The Keter vertical shed is constructed of durable weather-resistant resin with reinforced double-wall panels. Forget about it denting or peeling. Inside, you can use the adjustable brackets to support shelving.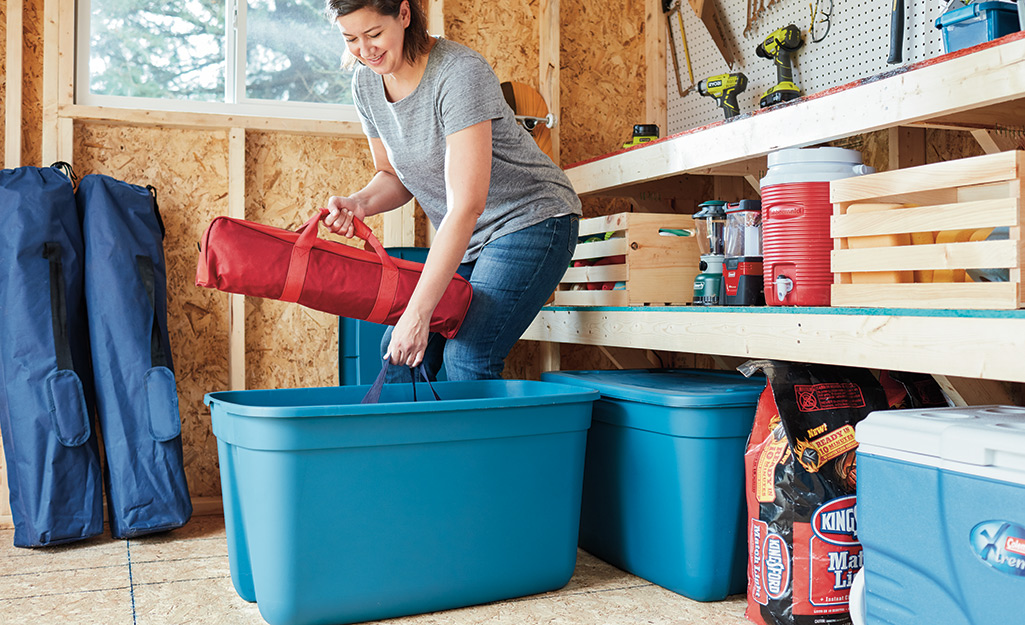 It pays to invest in storage bins and totes. These allow you to store lots of like items and cash in on otherwise wasted space.
Just be sure to label your rubber storage bins and containers on the outside to make for easy rummaging when you need something inside.
Also, keep gardening items off the floor by storing them on shelves; you'll never trip over extra flowerpots, grass seed, watering cans or birdseed again.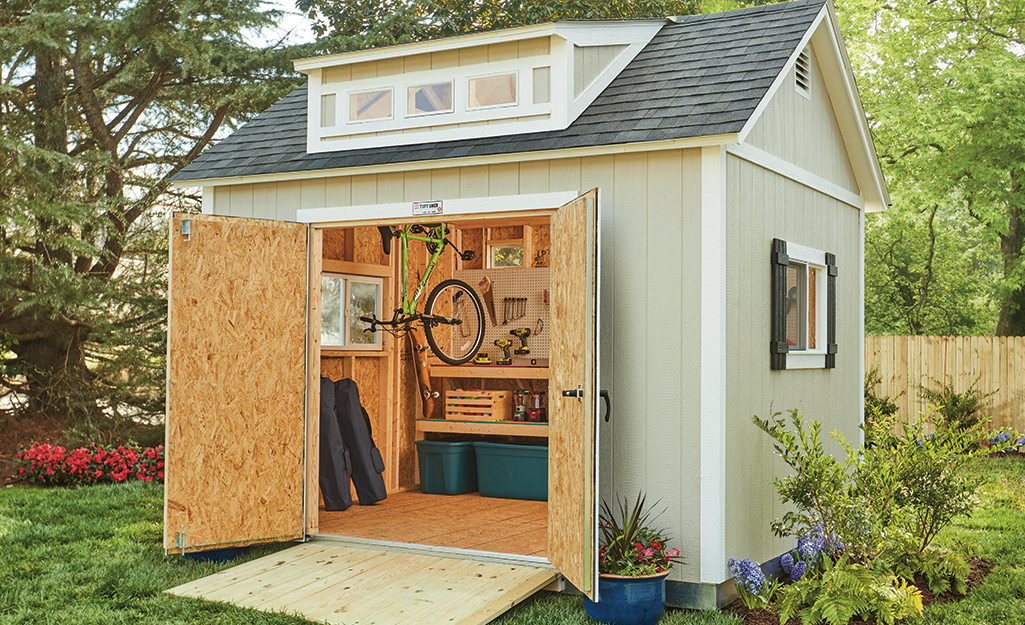 If your outdoor space offers plenty of room, try adding a shed for garden tool storage. It can fit everything from bicycles to lawn mowers, depending on the size.
Of course, if your garden shed also serves as a place to relax, you'll really want to stay on top of organization. For more great ideas to help you organize your garden tool storage or "She Shed," check out these storage and organization ideas for garden sheds.
If you don't own a shed and you're considering one, see our tips on how to find a shed that's right for you.