Buying Guide
Best Gardening Tools for Your Yard
No matter the size of your yard or garden, every homeowner needs a few basic gardening tools to manage their outdoor space. Manual tools such as shovels, pruners and wheelbarrows are a requirement to effectively maintain your yard and garden. Larger yards will benefit from motorized equipment such as lawn mowers and hedgers.
Ready to find the supplies you need in your local store? Use The Home Depot app to locate products and check inventory. We'll take you to the exact aisle and bay.
Short Handled Digging Tools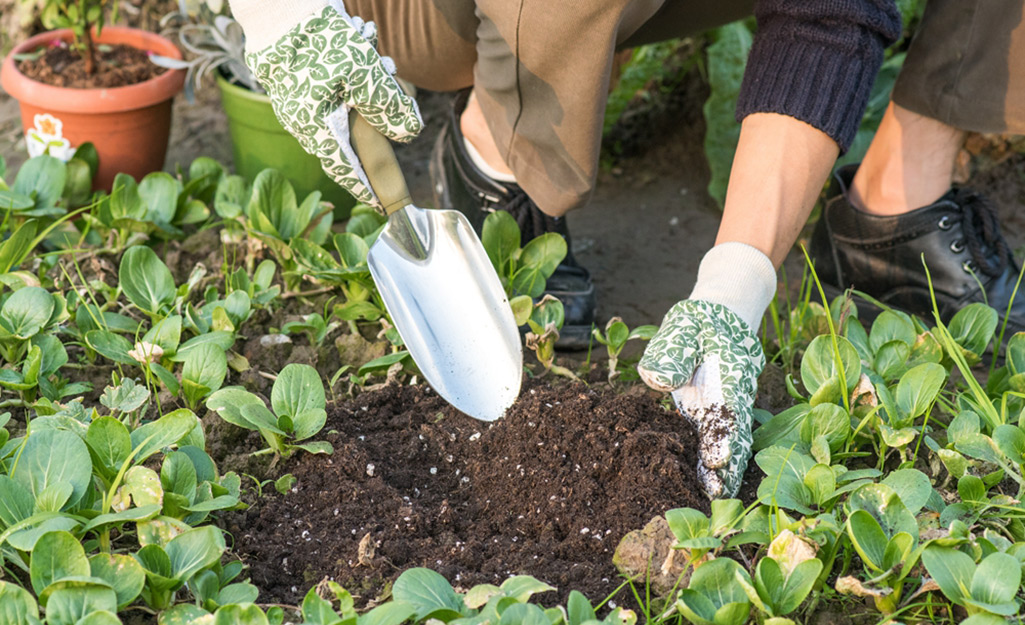 For smaller projects in elevated garden beds, container gardens or just working with house plants, a hand trowel is a convenient must-have. Basically a miniaturized shovel, a hand trowel is designed for small, precise work. Use this for small planting projects and shallow digging.
Like a hand trowel, a hand cultivator is a handheld tool ideal for smaller gardening needs. This multi-pronged tool will easily break up tough soil and loosen compacted dirt and gravel.
Long Handled Digging Tools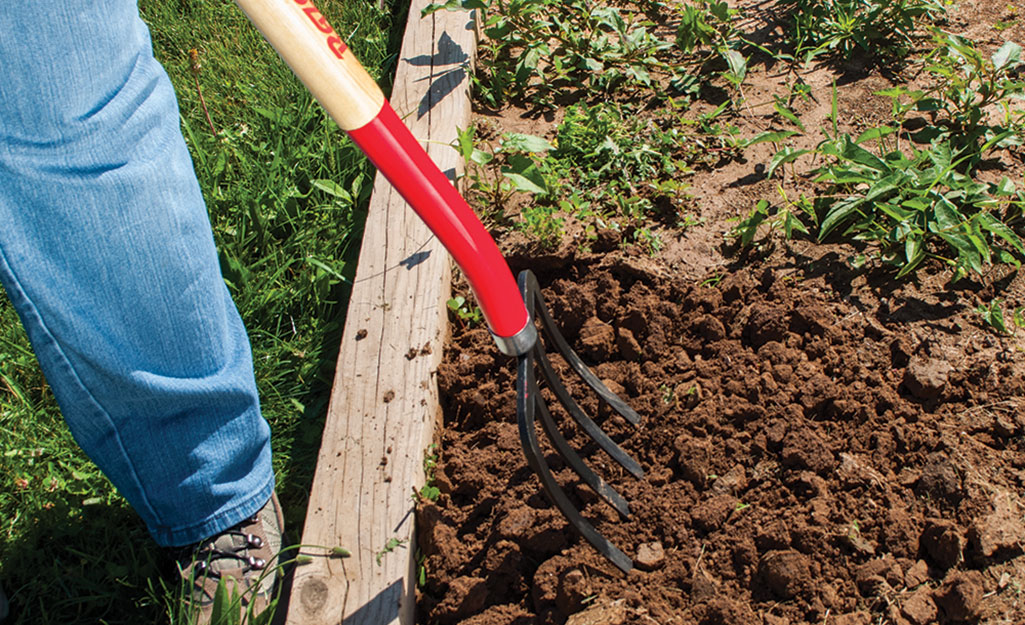 A basic shovel is an absolute necessity for everyone with a yard. Shovels are great for digging most materials you'll encounter in your yard or garden, as well as good for breaking up and turning over soil and compost. They have a bowl-shaped blade with a rounded edge, and often the other end of the blade is flattened to provide gardeners a spot to place their foot when using body weight to push the shovel into the ground.
Spades are designed for projects requiring quick and smooth slicing through tough soil or roots. They have a flat blade with a straight edge, making them ideal for edging projects. Their shorter, knee-length handles make them easier to manipulate than shovels.
Digging forks are versatile implements used for digging, turning and aerating soil. The tines help break up tough soil and clay.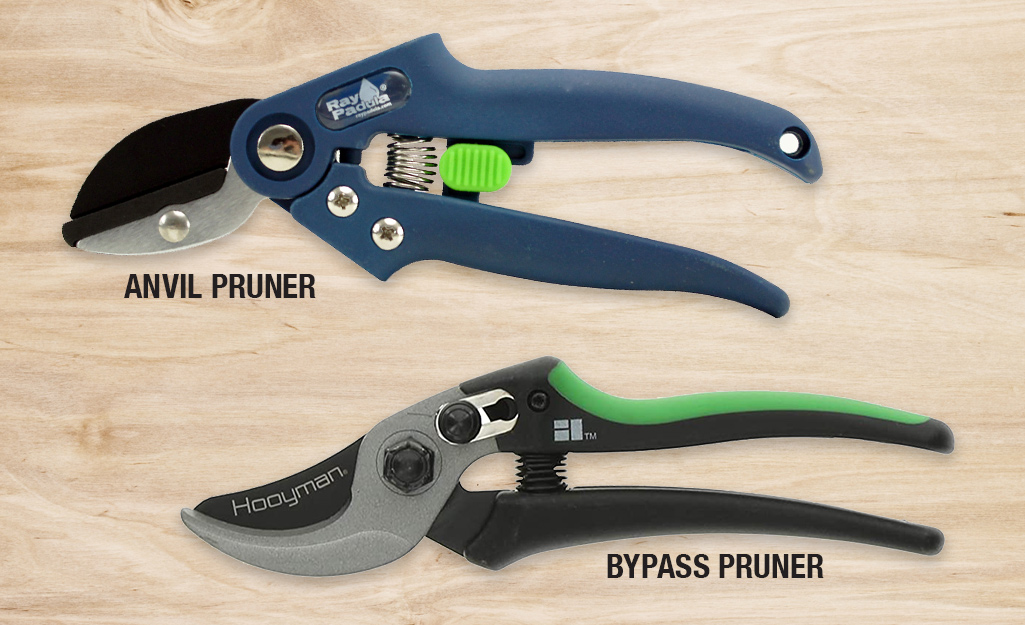 For small, precise trimming and pruning needs, get a pair of handheld pruners. Able to cut branches or limbs up to 1 inch in diameter with minimal exertion, pruners are designed for one-hand use and are spring-loaded. Most lock closed for safe storage.
Anvil pruners crush stems and are most effective when trimming off dead material. Bypass pruners give a cleaner cut and are used with live plant material.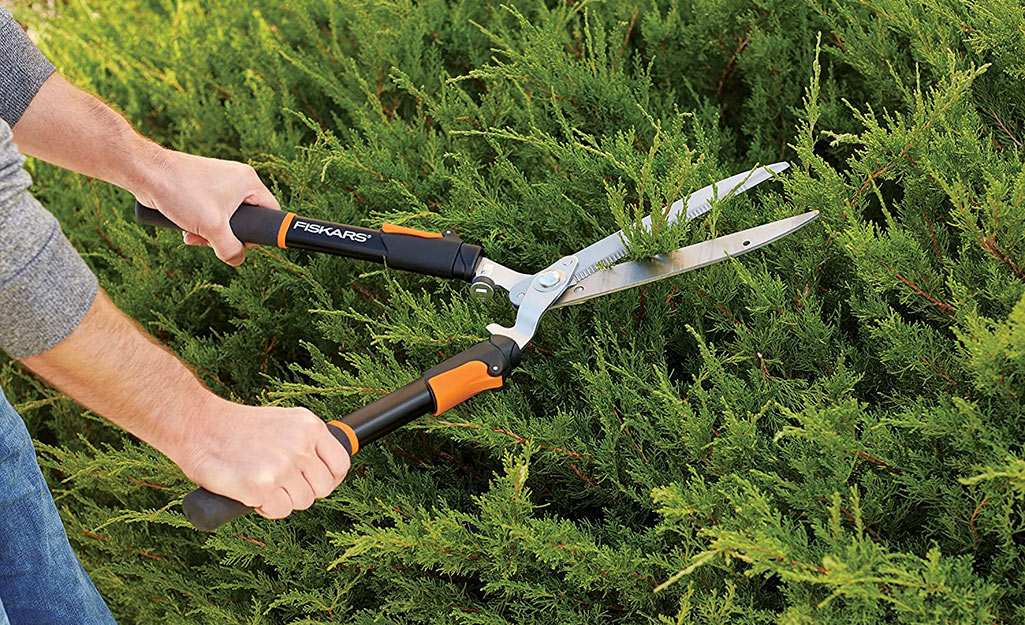 For projects that require precision, invest in a pair of garden shears. Shears operate like scissors with long, straight blades, and are designed for two-handed use. They can delicately prune with little leverage, but are not ideal for cutting that requires strength, as their long blades are designed more for speed. These are most commonly used for shaping hedges.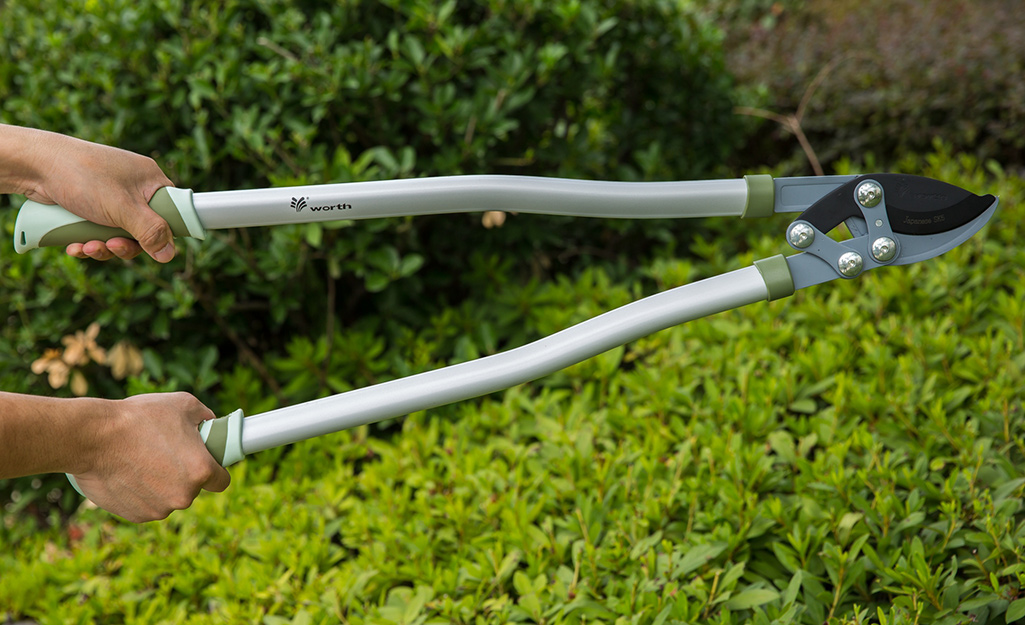 Loppers are long-handled pruners with curved blades designed to cut branches up to 2 inches in diameter. Anvil loppers are built for strength with one stationary blade that digs into the unwanted branch, while the other moves to slice it. Bypass loppers operate like scissors in that both blades move for a smooth cut.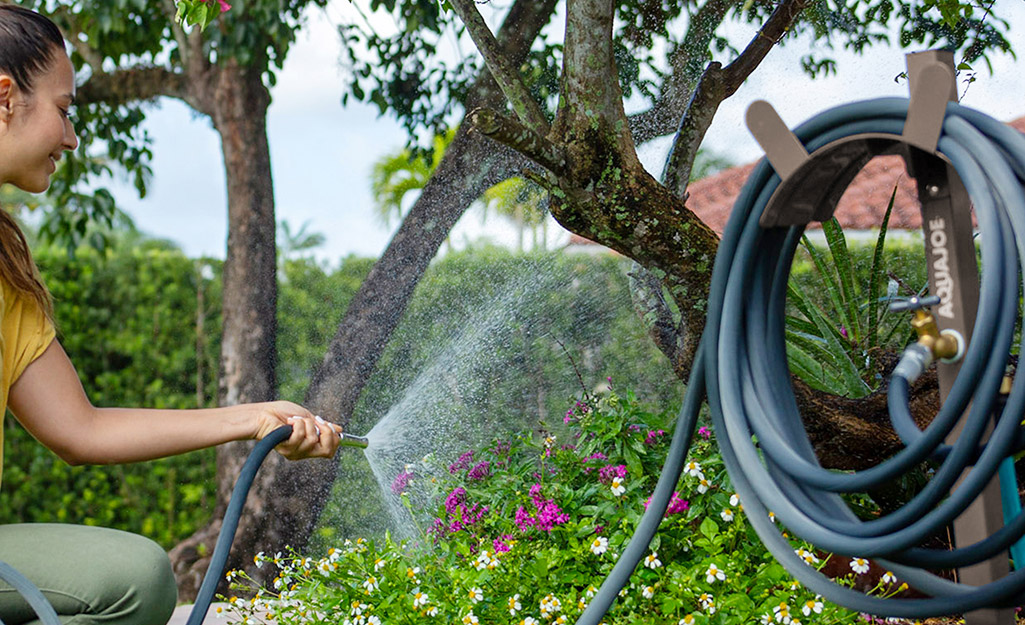 A garden hose will allow you to knock out all of your watering duties quickly and conveniently – no need to lug a watering can around your backyard, going from plant to plant. Soaker hoses can be arranged on the ground around any plants that need consistent watering so that they can receive constant care.
Get a hose reel to keep everything tidy when it's not in use. And a quality watering wand or nozzle will make the "irritation of the irrigation" much easier.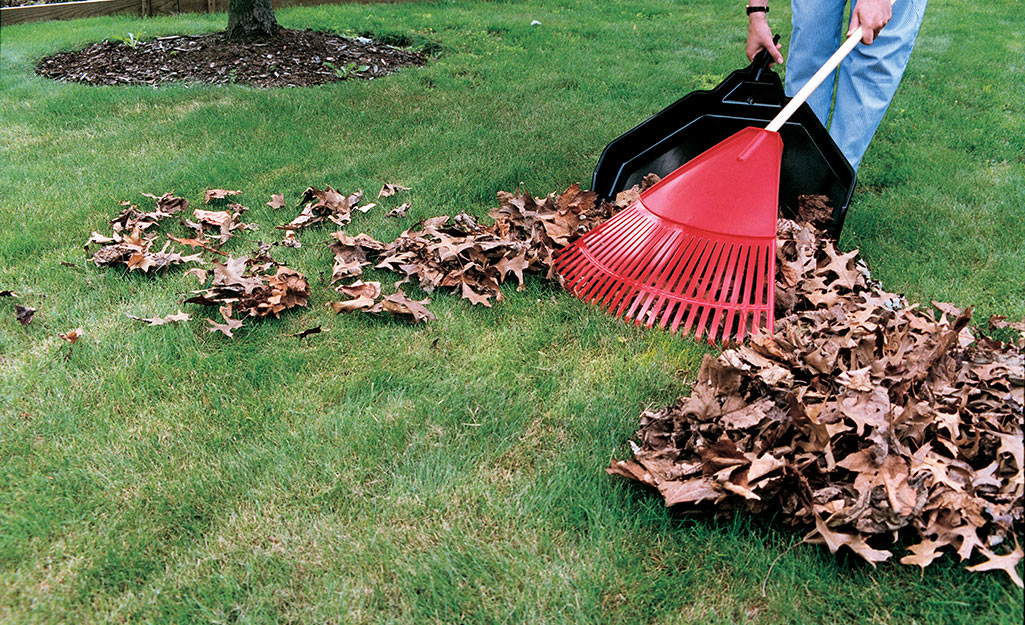 Rakes can be used to help maintain a clean garden by easily collecting unwanted debris and smoothing down soil, sand or small pebbles. Garden rakes are lightweight with long, flexible tines, which allow them to easily brush out debris collected in shrubbery or other hard to clean locations. They are usually made of sturdy plastic or flexible steel.
Landscaping rakes have short, firm tines with no flexibility. They are designed for jobs that require moving more sturdy debris such as pebbles or mulch, and can be used to break up hard, compacted soil and spread the material evenly.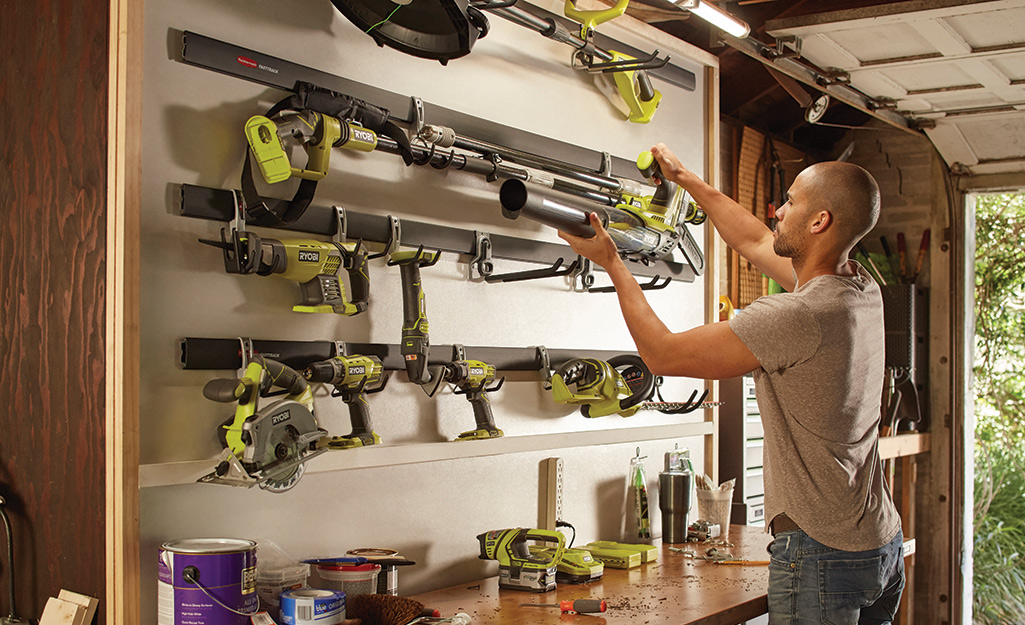 Every gardener needs outdoor power tools to make lawn chores easier. Clean technology makes light work of dirty jobs like mowing and edging lawns, trimming hedges and tidying up the landscape.
Gas-powered tools are still the best choice for heavy-duty work, but if you have a small space, corded and cordless electric tools are efficient and increasingly more powerful. It all depends on how much space you need to cover.
If you have half an acre or less of grass to maintain, consider a cordless battery push mower. These guys won't disturb the neighbors as you power through your honey-do list early on Saturday morning. Get your lawn mower questions answered in the lawn mowers buying guide.
A handheld leaf blower is indispensable when maintaining a tree-shaded driveway or deck. It's not just for fall leaves: pine straw, debris, sand and dust can gather on your patio or deck and a handheld blower makes quick work of the clean up.
Consider it a power broom, able to sweep up your outdoor space in a snap. A gas-powered blower is still the way to go if you have a lot of territory to cover, but if your space is small, corded electric blowers will go as far as your extension cord allows. Electrics eliminate the need for fuel and oil, and winterizing requires little more than cleaning and storing.
String trimmers get into tight spots that lawn mowers can't reach, like around fence posts and trees. Use a string trimmer to maintain a crisp edge along sidewalks and driveways.
String trimmers can be gas-powered, corded electric or cordless electric. The cordless string trimmers are nearly as heavy as the gas-powered options, making corded electric models a popular choice if maneuverability is important to you. Corded electric is the least expensive option, as well. With both corded and cordless electrics, there's the advantage of no fuel, no fumes and no pull handles.
A power hedge trimmer will keep your shrubs shipshape. As with string trimmers, gas models bring more power to the plate, but electric models weigh less. Cordless technology means easy starts, portability and no fuss with fueling. Cordless hedge trimmers can handle stems up to 3/4 inches thick.
Safety Tips: Look for trimmers that lock in the "off" position to prevent children from accidentally engaging them. Dual switches are safer, too. Learn more about hedge trimmers.
As with all power tools, try them out in the store to see how they feel. Make sure the handles are comfortable and that the weight isn't fatiguing. Keep safety in mind when using these power tools. Be sure to wear safety glasses, and when using trimmers and chainsaws, wear long pants, boots and gloves.
Pressure washers keep decks, patios, sidewalks and houses squeaky clean. A good rule of thumb to determine your need is the psi rating. 1,500-2,000 is recommended for small jobs around the house. Look for a pressure washer with 2,800 psi for larger jobs.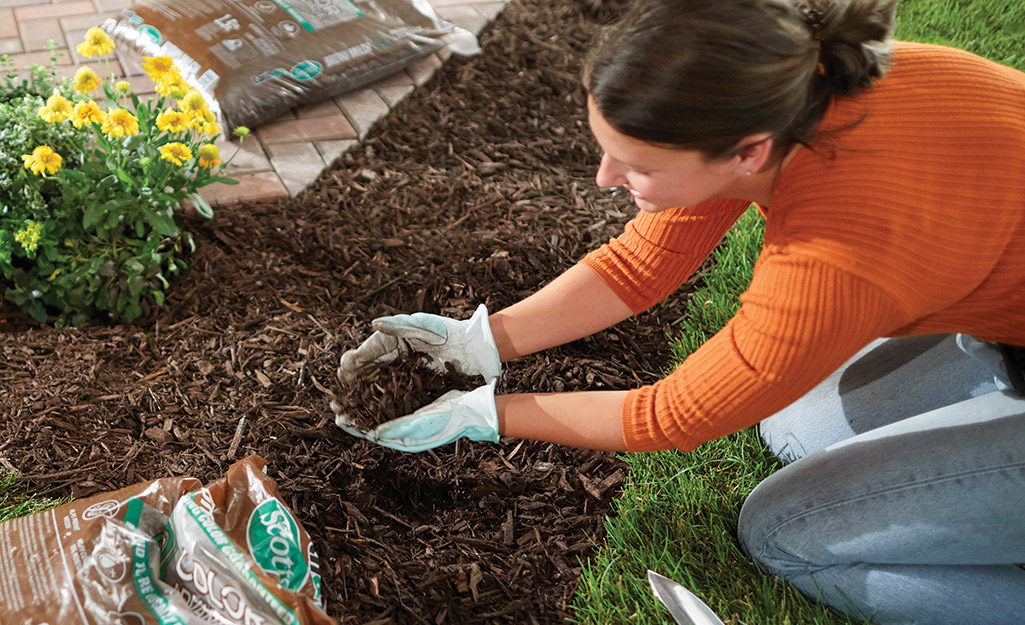 Don't underestimate the importance of a quality pair of garden gloves. Choose the style of glove based upon the type of yard work you'll most frequently be doing. For container gardening with plants without thorns and other low-impact tasks, cloth gloves will be sufficient to protect you. For projects that require handling thorny roses, rough tree bark or any other plant that could injure you, get gloves with a thick rubber or leather layer for protection.
Tough work gloves are best for projects that require heavy lifting or handling tools that require any force. Thick leather work gloves will provide a good grip and protect you from blisters and more serious injuries.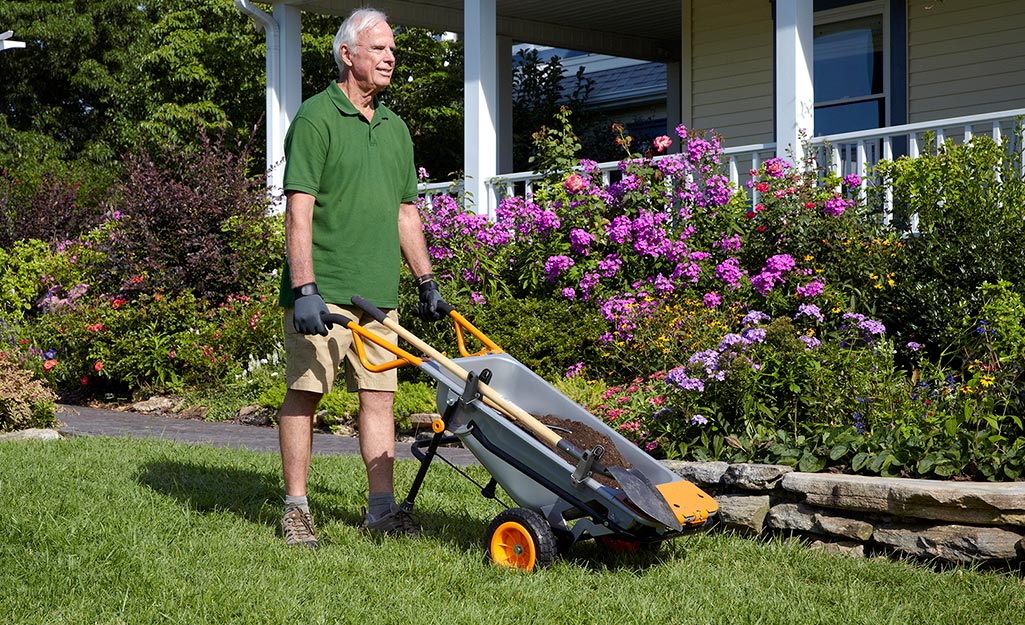 Wheelbarrows save your back and knees from the strain of heavy lifting, and speed up big projects by easily transporting large quantities of supplies across the yard in one trip.
They traditionally have one wheel in the front and two stabilizing legs in the back, and are pushed in front of the user. The single wheel makes them very easy to manipulate around bumpy terrain of your yard, but they must be tipped down at an angle, making the interior unstable.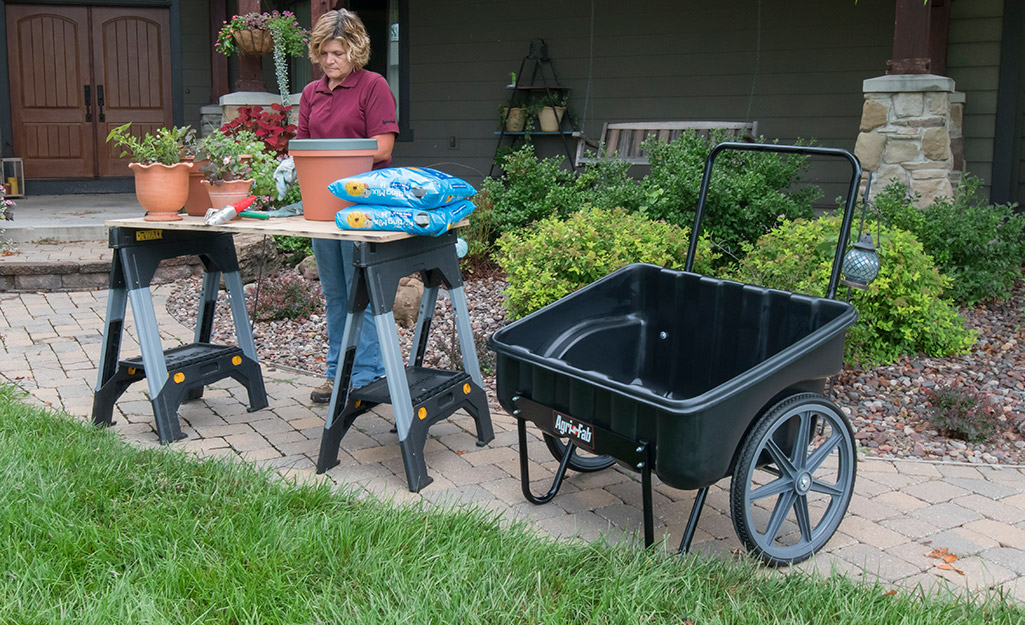 Garden carts are typically more stable and look like a wagon, often featuring removable sides. They have a rectangular frame with a flat bottom, four wheels and a handle that is pulled behind the user.
Use a garden cart to transport items that must remain stable during transportation.
Need help identifying a gardening tool? Find products fast with image search in The Home Depot app. Snap a picture of an item you like and we'll show you similar products.