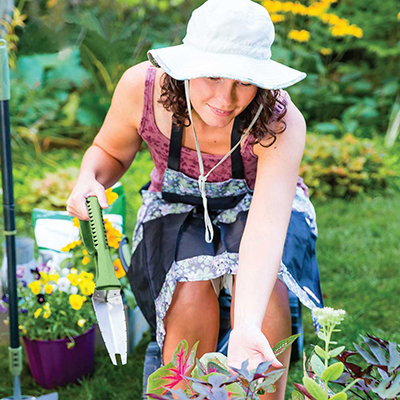 No matter how big your yard or garden is, you need the best gardening tools to manage your outdoor space. This guide will help you figure out the best gardening tools for your yard. It includes information about the types of gardening tools and their uses.
Safety Tip: If you're gardening in a new area, "Call before you dig!" Call 811 or visit https://call811.com to have your utilities marked before breaking ground. Utility services, like electrical, water, telephone, internet and cable TV can be buried just a few inches below the surface. They may run through unexpected areas.
To keep your yard and garden in top shape, you'll need all types of gardening tools. The best gardening tools for your yard will depend on the size of your space and the tasks you want to get done. Manual tools such as shovels, pruners and wheelbarrows will help keep your small yard and garden in top shape. If your yard is larger, you'll benefit from outdoor power equipment like lawn mowers and leaf blowers.
If you need equipment you don't have, from lawn mowers to wheelbarrows, you can get it from The Home Depot Tool Rental Center.
Explore More on homedepot.com