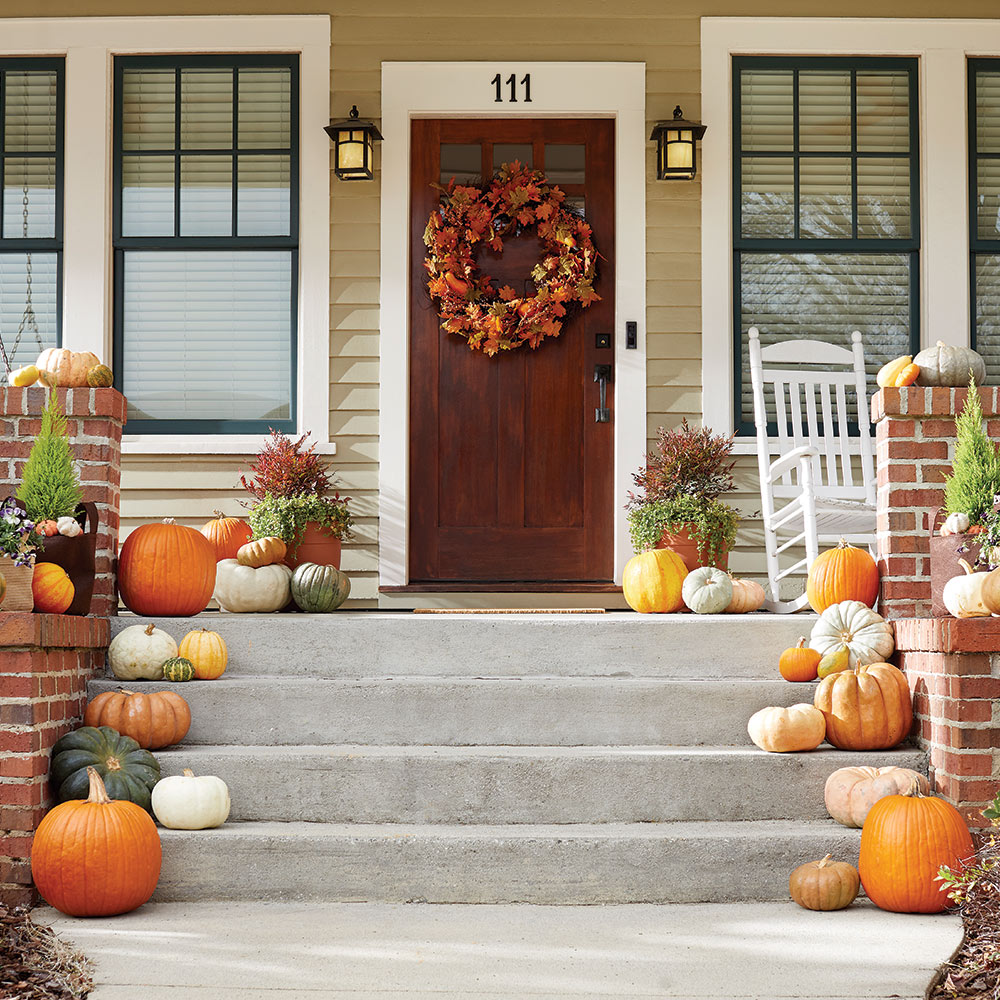 The crisp golden days of autumn are perfect for gardening activities. After all, it's harvest, when we celebrate the gifts of the garden. For fall, change up your outdoor decor, add seasonal style alongside your favorite fall pumpkins and mums and refresh your landscape before winter.
This guide will highlight fall gardening ideas.
Pumpkins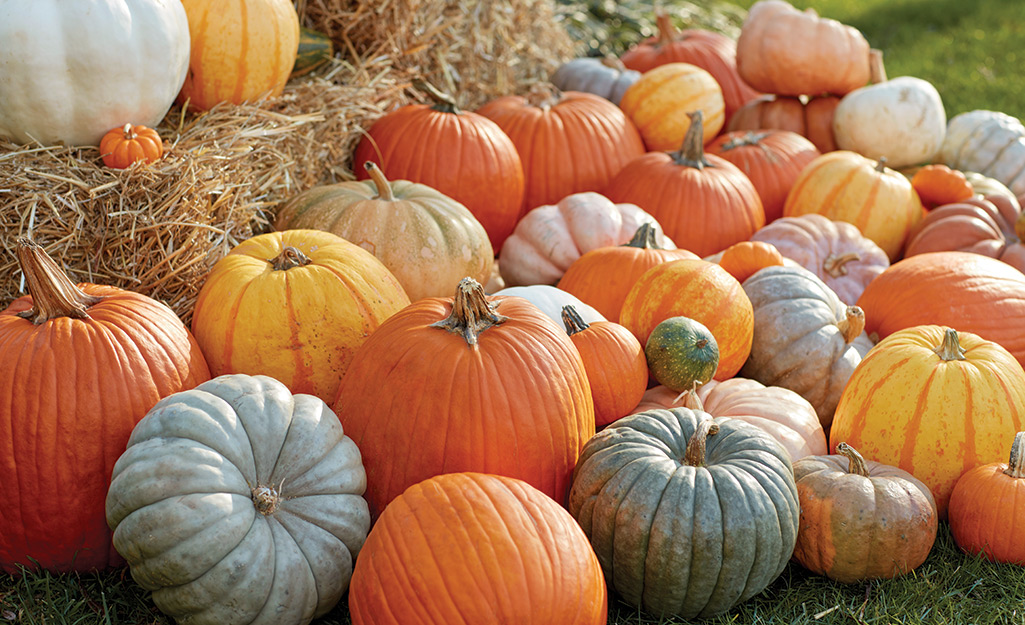 As you decorate for fall, feature lots and lots of your favorite gourd, in colors from white to orange, and in all shapes and sizes. Pumpkins can be carved into Jack-o'-lanterns, painted or heaped together in an artful jumble.
Use pumpkins from your own garden, if you've grown a crop of them. If not, try planting a few next year. 
Outdoor Decor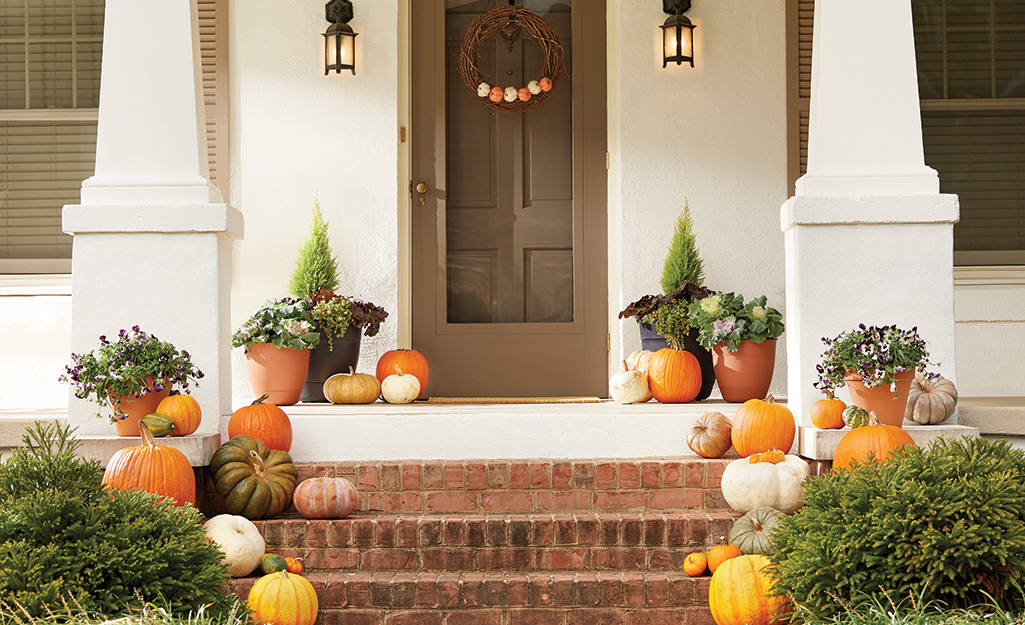 For autumnal curb appeal, pile on the mums, pumpkins and flowering kale. Use straw bale as a base. Accent it with unusual gourds for a display that will last through Thanksgiving. 
You can place pumpkins and seasonal flowers on both sides of the steps of your porch. Don't have a porch? You can decorate your stoop or balcony with an arrangement of pumpkins and mums. 
For Halloween, add some spooky elements, such as ghosts and Jack-o'-lanterns, to your outdoor space. Once Halloween is over, you can take down the scary stuff, leaving a harvest-themed display.
Fall Garden Chores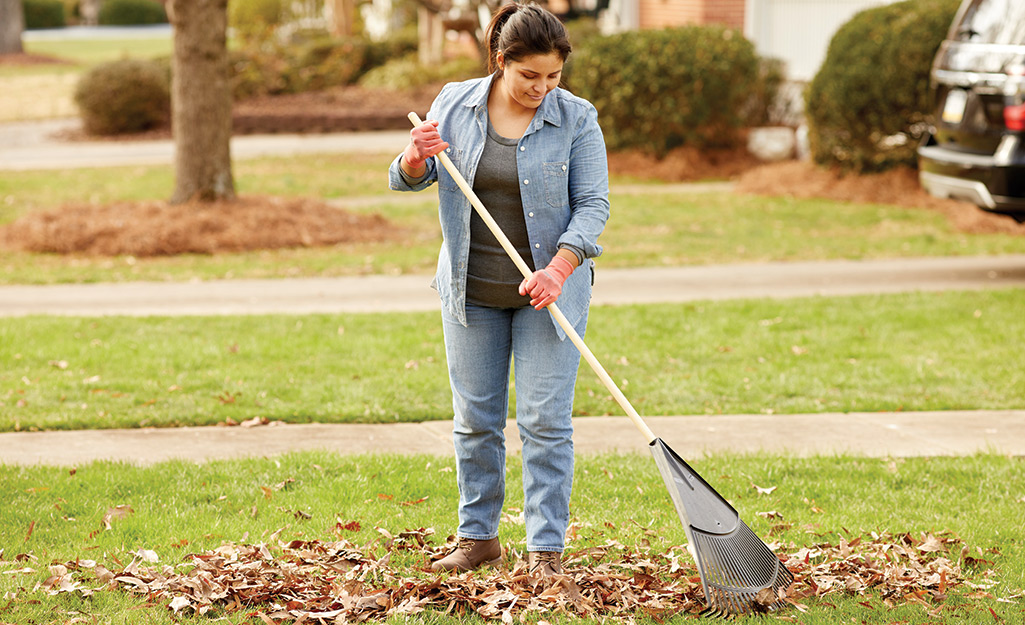 As the weather cools off, working outside is much more pleasant than in the heat of summer. Focus on fall gardening chores to get your outdoor space in great shape. 
Raking leaves is just the beginning. Fall is also the perfect time to install new trees and shrubs, overseed and fertilize the lawn, prune trees and shrubs, mulch garden beds, put away hoses and organize the tool shed.
Scarecrows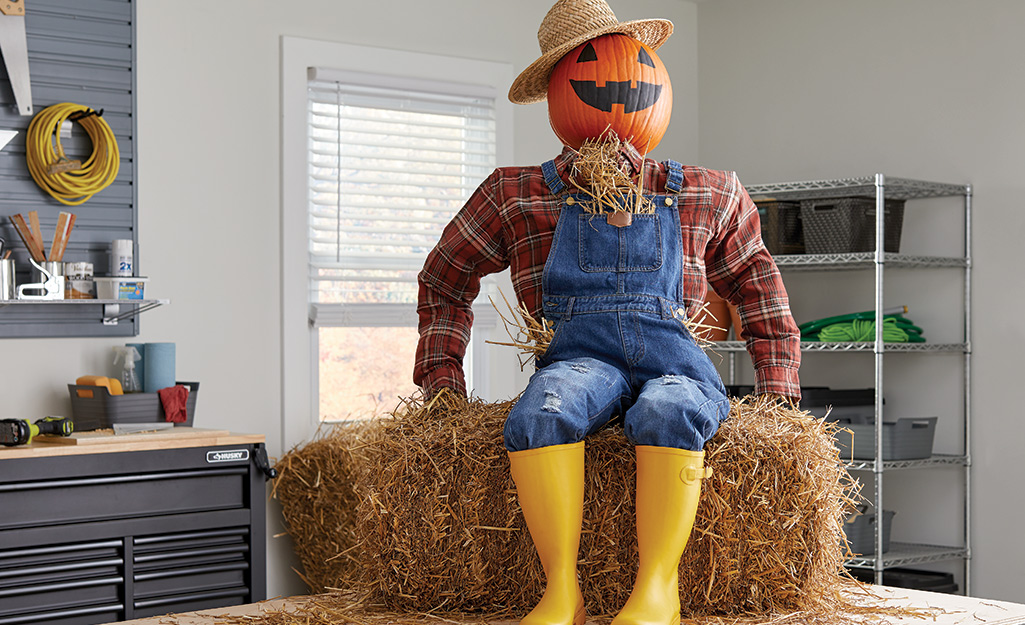 Every holiday needs a mascot, and the scarecrow just might be the one for this season. Purchase a ready-made scarecrow, or make your own with repurposed materials. Settle your scarecrow in a harvest display created with hay bales embellished with pumpkins and seasonal flowers like marigolds and mums.
Miniature and Fairy Gardens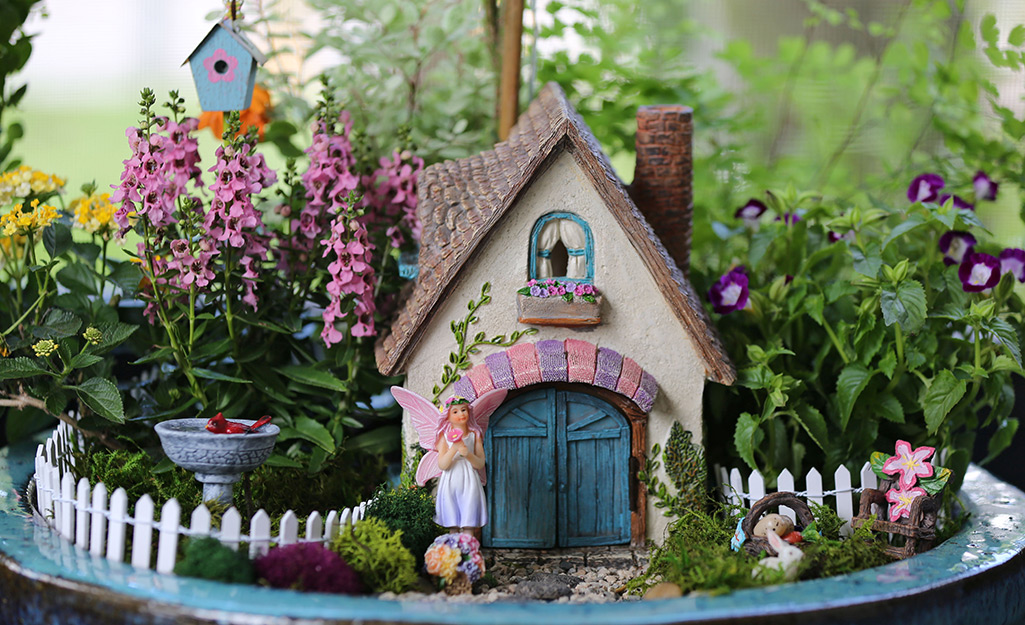 This fall, you can also think small when it comes to gardening. Create a miniature or fairy garden for your own enjoyment or to delight those who pass by. Design a tiny landscape that celebrates the harvest. Or create a spooky spot perfect for Halloween. A scary fairy garden might include a Venus flytrap, a skeleton and a hypertufa hand rising from the earth.
Raised Garden Beds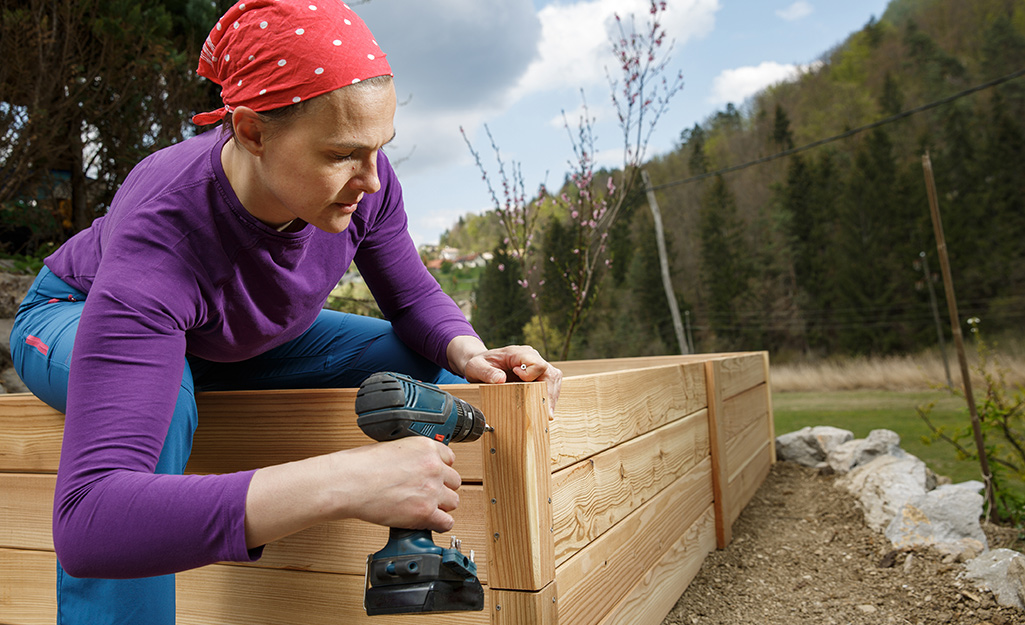 Sometimes Pinterest can motivate as well as inspire. In this case, get motivated to install low maintenance, space-saving, raised garden beds. They are a very efficient way to grow vegetables and cut flowers. This garden style cuts down on pests and weeds, too. If you've always wanted raised garden beds, put them on your to-do list this fall.
Fall gardening ideas range from fun to practical. You can decorate with plants and pumpkins to mark the harvest or to celebrate Halloween. Completing a list of fall gardening chores will not only get your yard ready for the season, but also set it up for future success. 
Ready to get everything on your list for fall gardening? The Home Depot delivers online orders when and where you need them.
Explore More on homedepot.com