Celebrate Father's Day with a thoughtful gift for the dad in your life. While it can sometimes be difficult to come up with gift ideas, focusing on his hobbies and interests can help. Whether he's a car fanatic, outdoor type or simply loves tech, we'll help you find the right gift to make him smile. Here are some Father's Day gift ideas for shopping inspiration.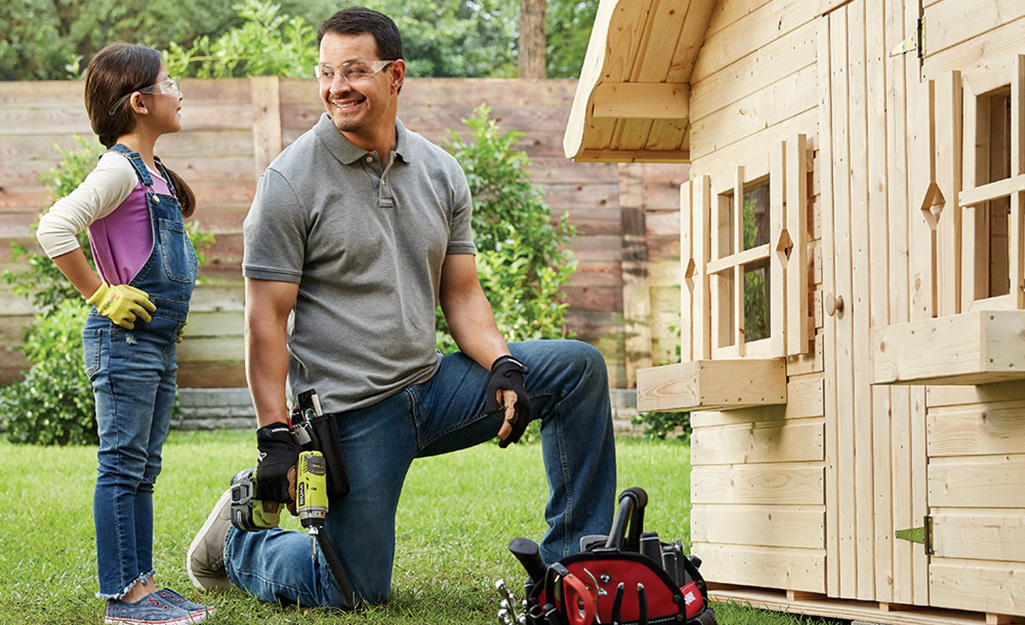 One of the greatest Father's Day gifts is making memories. Building something together that you can use in and around the house is not only a great way to spend time, but also a reminder of how much you adore dad.
If your dad is the type who prefers DIY projects over store-bought gadget, here are some gift ideas:
Essential tools for a homeowner packed into a tool bag can be a great present for a new DIYer.
For the expert DIY dad, new power tools to upgrade his well-worn workbench will come in handy for all those weekend projects on his to-do list.
Along with the tools, work alongside Dad to build a simple birdhouse, playhouse or a cornhole beanbag toss game that everyone can play that afternoon in the backyard.
Children can also make a coupon book that dad can redeem for help around the house or with projects he enjoys.
Pack a new, small-size tool bag full of his favorite snacks. When he's finished the goodies, he can use the small bag to carry only the necessary items for a small project instead of toting around his full toolkit.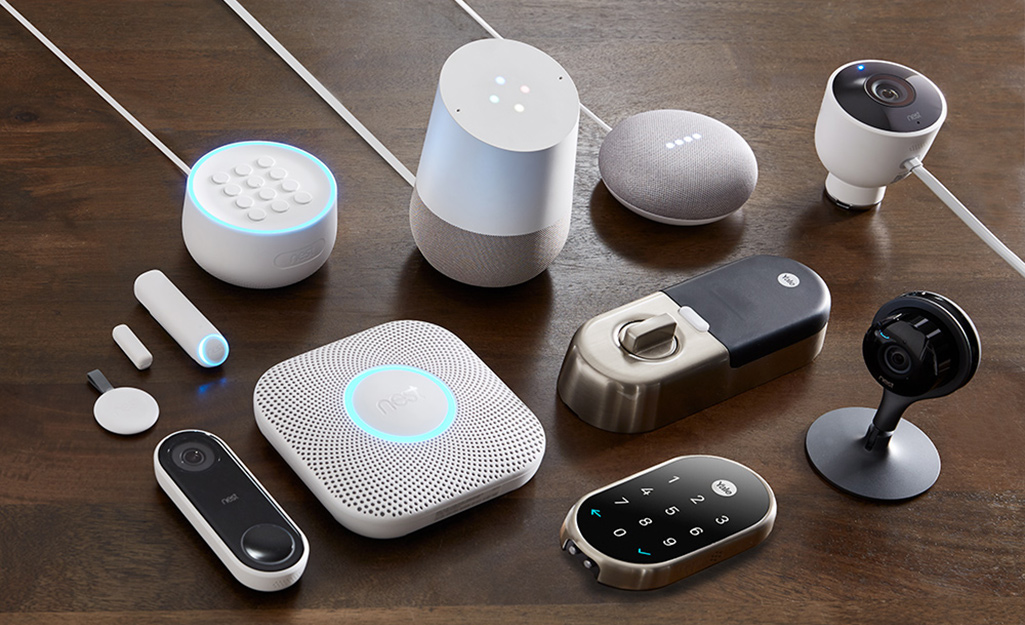 Smart-home devices might be the trifecta of Father's Day gifts. Dad can enjoy a new gadget, protect the home and save money at the same time. With voice assistants, video doorbells and smart thermostats, he'll have the chance to settle even deeper into his comfy chair.
A pair of noise canceling headphones will let the man of the house listen to the music he likes or simply enjoy some quiet time.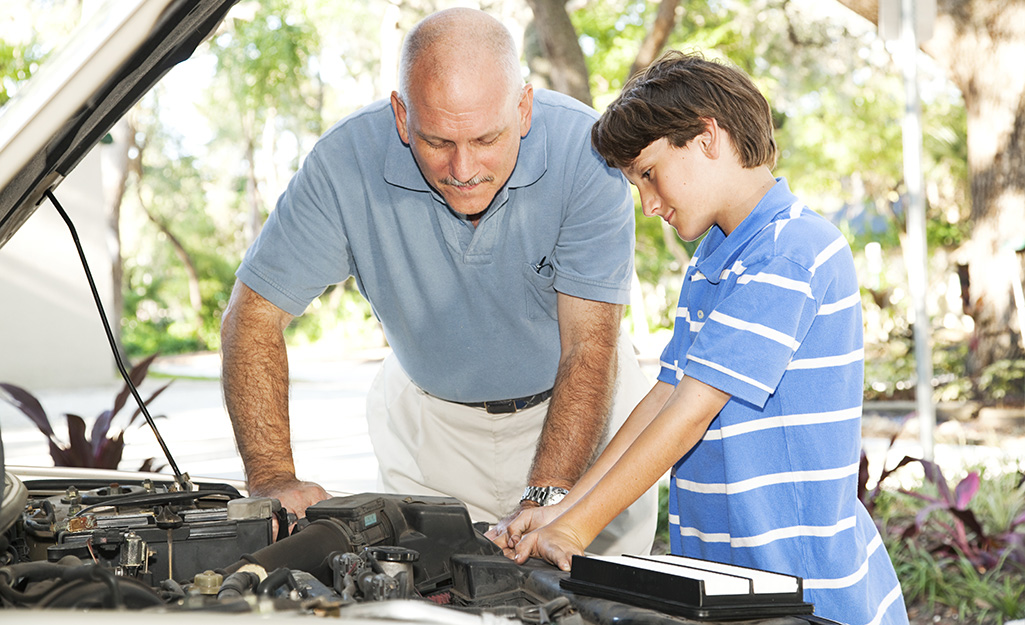 For the dad who spends a lot of time working on cars, automotive supplies always come in handy.
If your dad uses his truck for work, simple upgrades like a truck toolbox, towing cables and other accessories are ideal.
If he just got a new car or treats his old car like a treasure, fill a bucket with things like car washing supplies, wiper blades and interior accessories.
For dads who like to fix up cars as a hobby, replacement car parts are always needed.
If he has everything he needs when it comes to the car, why not upgrade his garage space?
Garage storage solutions like shelving units can help him keep the things he needs out of the way but still accessible.
An active father often means there is a lot of sports gear tucked away in various places. Multi-sport storage racks provide one place to keep golf clubs, fishing rods, balls and bike helmets together.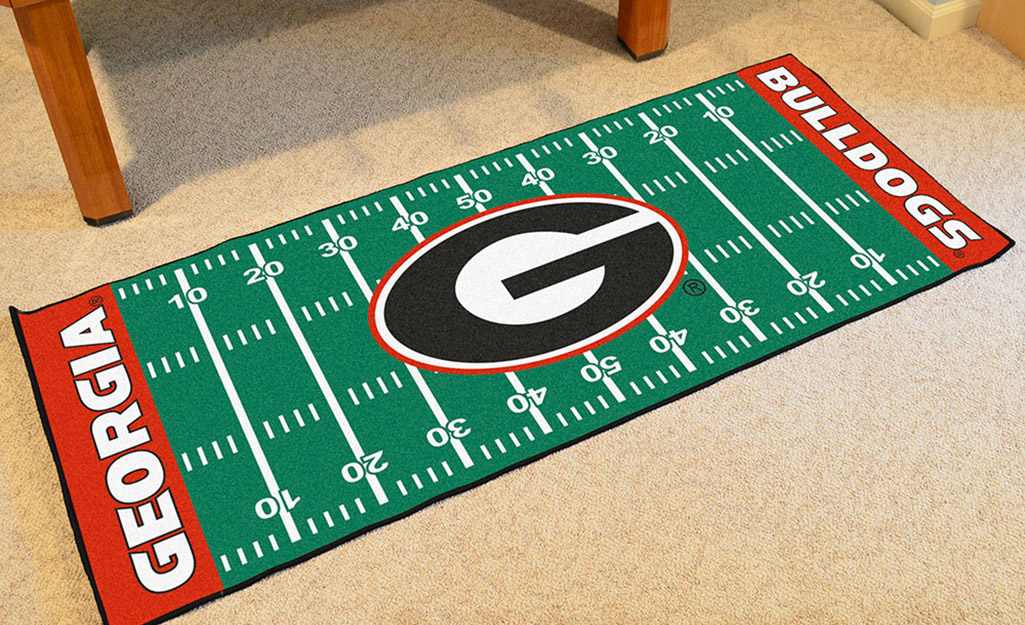 Dad might have a place to call his own, even if it isn't a full-fledged man cave. Find gear with his favorite team's logo to place in his workshop or next to his favorite chair.
If there's no room for a dartboard, a set of coasters with his mascot is a usable gift that can promote his team spirit.
There are plenty of great Father's Day gift ideas for the guy who does a lot of tailgating – or if he's eager to get started. Lightweight folding tables and chairs provide a serving area and seating for any outdoor party.
Heavy-duty chest coolers can keep ice for days, so they're also good for weekend camping trips.
Portable pop-up tents and canopies give shelter from the sun or light rain for gatherings in a parking lot or the backyard.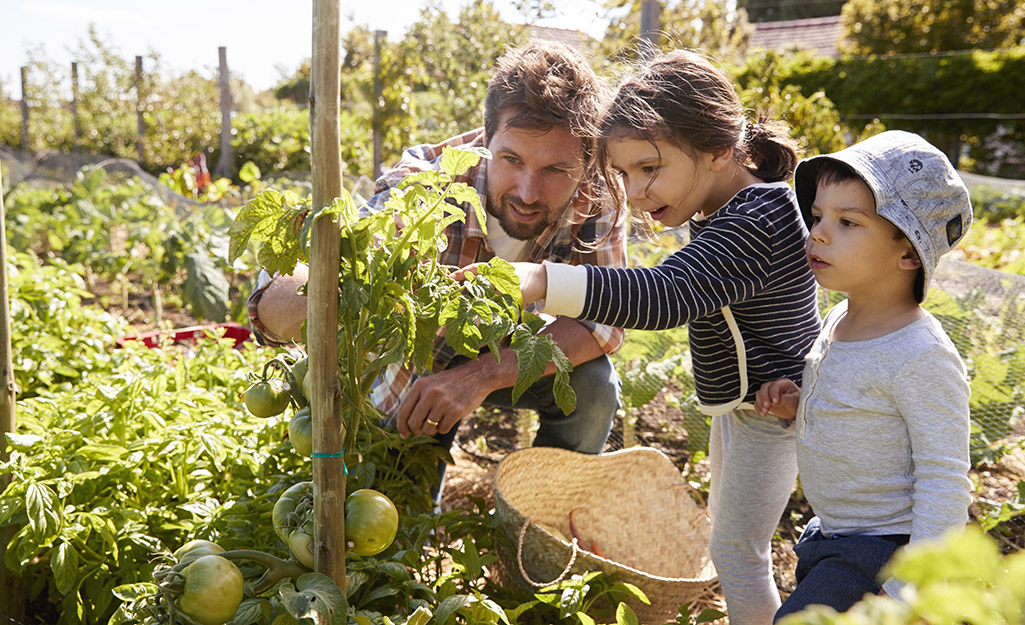 If yours has a green thumb, give him a gift for his garden. Whether it's a tool to use or a plant to grow, we have a few ideas.
Give dad the gift of fresh tomatoes and everything he needs to grow his own.
Dad may enjoy a fresh pair of gardening gloves and hand tools, such as a soil scoop and hand trowel.
Give dad the gift of time this Father's Day. He'll love getting a hose timer, because once it's set up, all watering chores will be handled.
Keep things around the garden looking trim with a new lawn mower or lawn trimming tool.
If dad keeps an eye on the weather, a new weather station can help him keep an eye on the prize and prepare his garden.
If dad prefers keeping his garden inside the house, try a houseplant such as the low light sansevieria.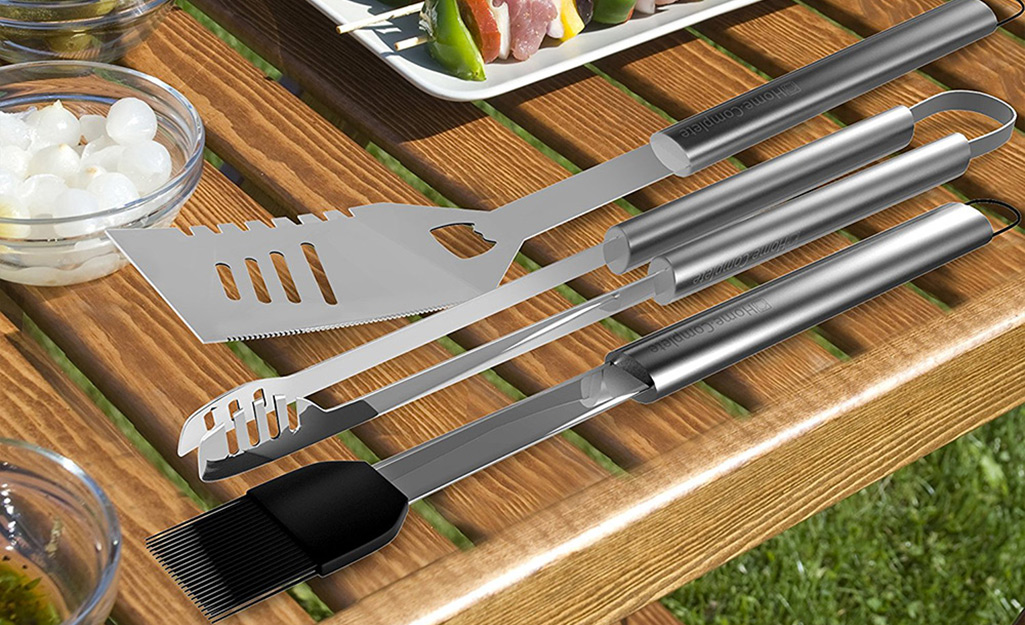 Give him the gift that gives back all year: a new grill or smoker.
New smokers will encourage grill masters to slow down their outdoor cooking. His menu offerings will expand, and he'll have a good excuse to sit in the backyard all afternoon. Include an instructional cookbook to help him develop his skills as a pit master.
Grill accessories like a grill basket, reusable skewers or an instant-read meat thermometer might be welcome gifts. A kit that converts his grill into a pizza oven can breathe new life into family pizza night.
The gift of an extra propane tank for the gas grill might seem unusual, but he will fully appreciate this meal-saver when the one attached to his grill runs out.
If Dad calls himself an angler, there probably is an endless list of fishing gear he wants, and a few things that he might need, too. Give him a fishing net to boost the chances of him bringing his catch home instead of another tale of "the one that got away."
If his favorite place to unwind is on the porch or deck, new patio furniture is the perfect Father's Day gift idea.
Binoculars are a good gift for anyone who enjoys a closer view of nature. Package it with a new squirrel-proof bird feeder that he can watch from the window.
Insulated water bottles are a necessity for hikes. Some water bottles have built-in filters so he can quench his thirst almost anywhere.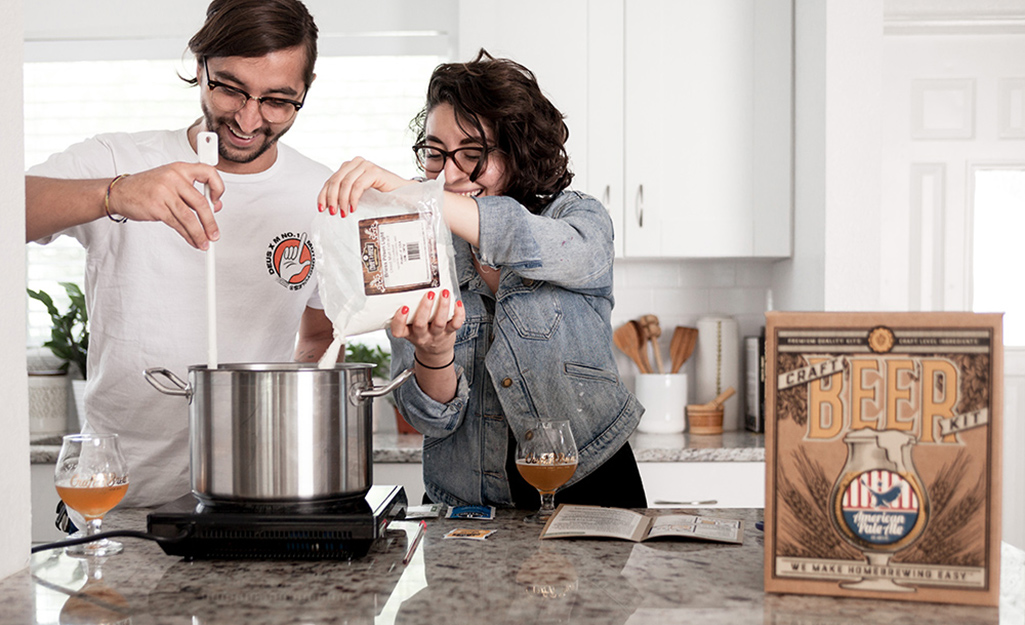 Sometimes a homemade gift or the chance to introduce dad to a new hobby can be the perfect Father's Day gift.
Arrange your favorite family or vacation photos into a collage frame for him to keep at his workplace.
Budding astronomers can use a telescope to locate and track celestial objects.
Beginner home beer brewing kits have everything needed to make a batch of beer. If he enjoys his new craft beer hobby, the equipment is reusable and additional recipe kits are available for different styles of beer.
Some might argue that gift cards aren't thoughtful presents. They do, however, allow the recipient to choose exactly what they want. Dad can be particular with his preferences regarding tools as well as other items, and a gift card ensures he gets his Father's Day wish.
When it comes to great Father's Day gift ideas, it can sometimes be difficult to come up with options. However, if you think about his hobbies and interests, you're likely to find something to complement his leisure activities or encourage a new way to fill his down time. We can help you find the ideal gift for your favorite guy. We have options to deliver online orders when and where you need them.