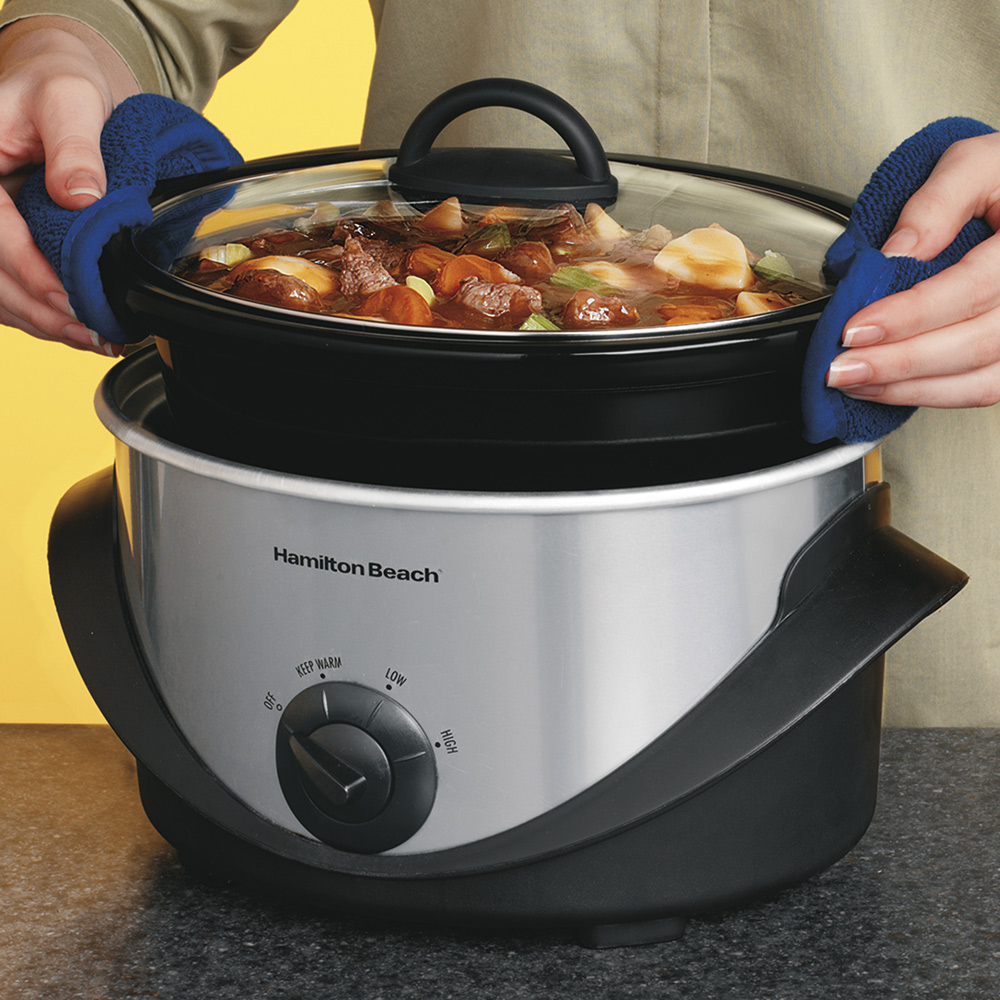 Slow cookers are popular kitchen appliances that take the frenzy out of meal planning. They are perfect for soups, stews and tough cuts of meat. This guide will show you how to pick the best slow cookers for any meal. 
What are Slow Cookers?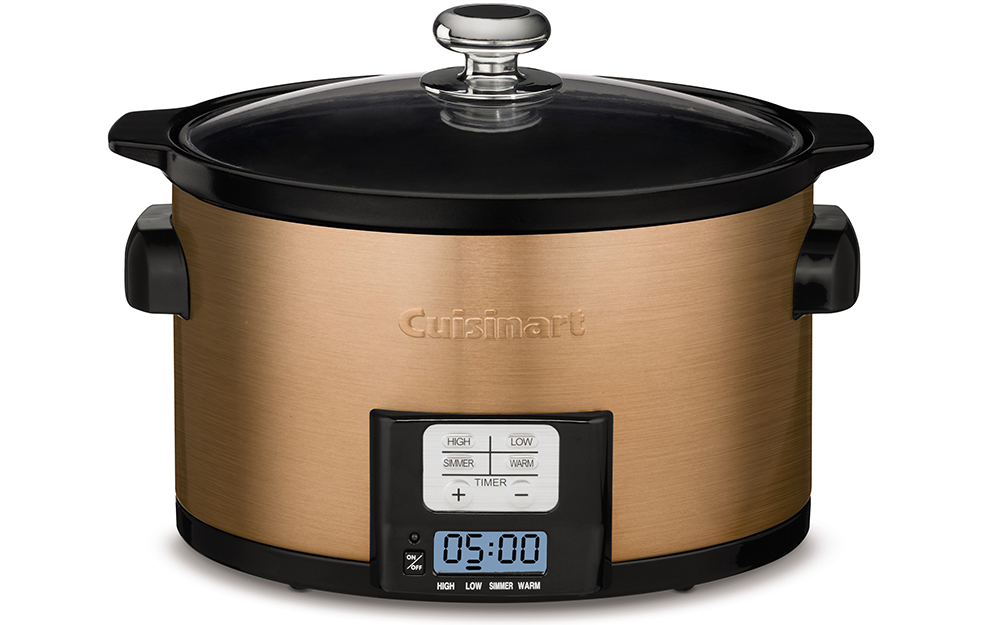 Slow cookers are countertop appliances designed to simmer food at a low temperature over an extended period of time. It's made up of three components: a base with a heating element, a ceramic vessel and a lid. A slow cooker is similar to cooking with a Dutch oven on a stovetop. The slow cooker creates heat toward the base which is transferred up the sides of the vessel to heat the food in the ceramic crock. The lid keeps heat and moisture in the pot. Unlike stovetop cooking, a slow cooker maintains consistent heat. 
Slow cookers are perfect for braising meats like short ribs and beef brisket, hard vegetables like potatoes and carrots, any type of beans, steel-cut oats or any recipe requiring slow and low heat.
Slow Cooker vs. Pressure Cooker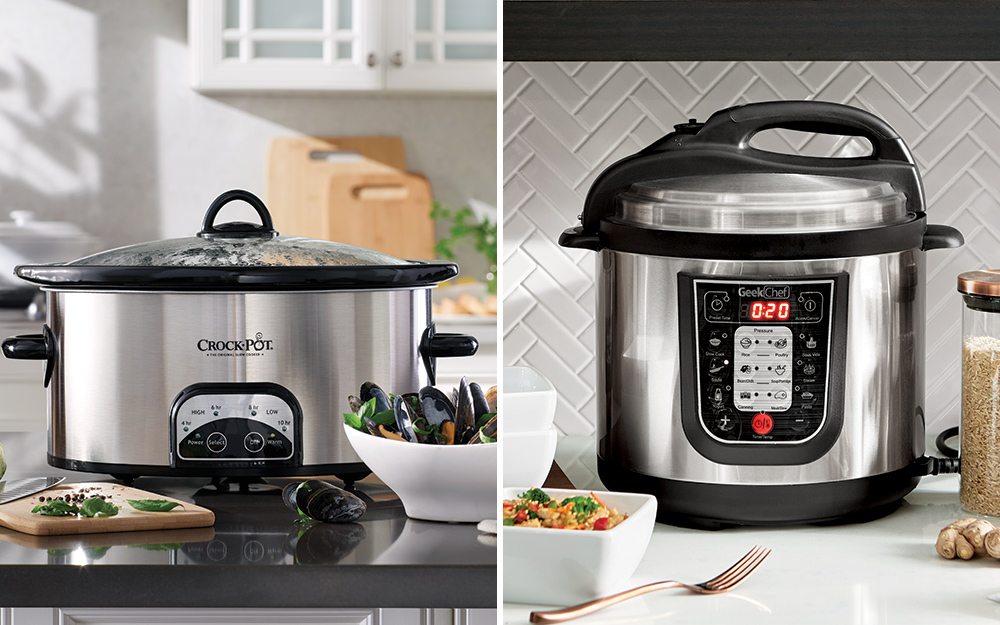 The main difference between a slow cooker and a pressure cooker is speed. Pressure cookers cook food quickly using a locking lid and steam to build up pressure. This raises the temperature inside the pressure cooker, which causes food to cook about 70 percent faster than on your stovetop. Electronic pressure cookers are technically programmable electric multi-cookers; they can function as a pressure cooker and as a slow cooker. 
Types of Slow Cookers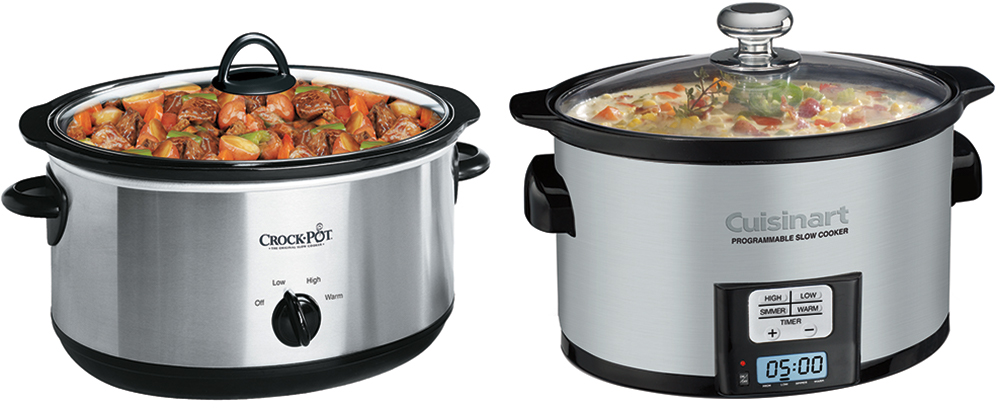 There are two types of slow cookers: manual and programable. 
Manual Slow Cookers 
Typically features one knob and basic settings: on, off, high and low
Some have a "warm" setting
Inexpensive
Programable Slow Cookers
Electronic controls
Digital timer for setting precise cooking time
Programmable delay start for up to 24 hours
Auto keep-warm setting when cook time ends
Keeps food warm for hours
Optional manual mode
More expensive
Best Slow Cookers Features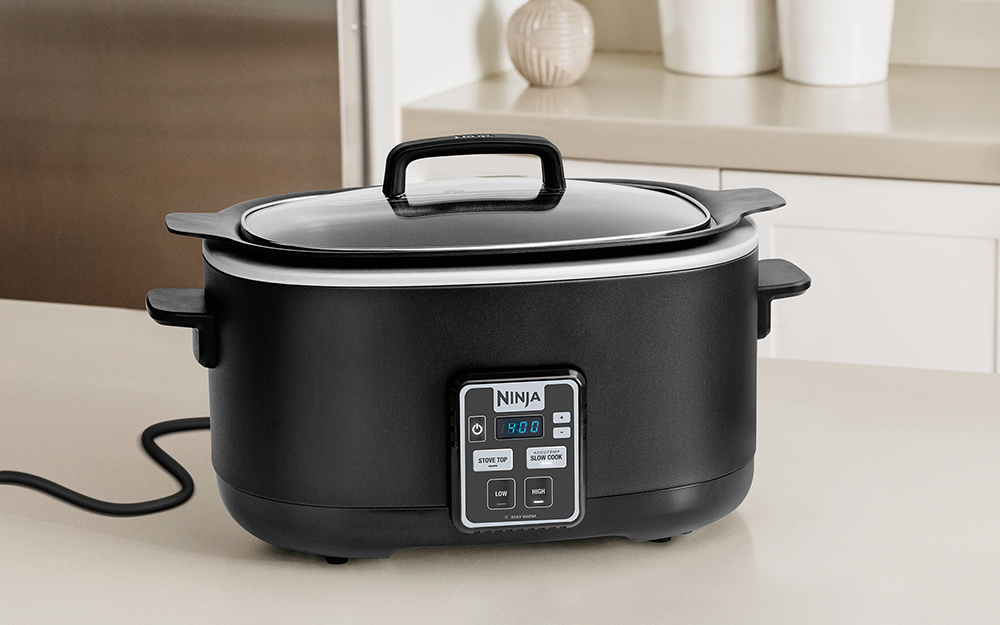 There are several elements of design to consider when shopping for a slow cooker such as the shape of the pot, the finish of the exterior, the capacity and much more. 
Pot Shape and Style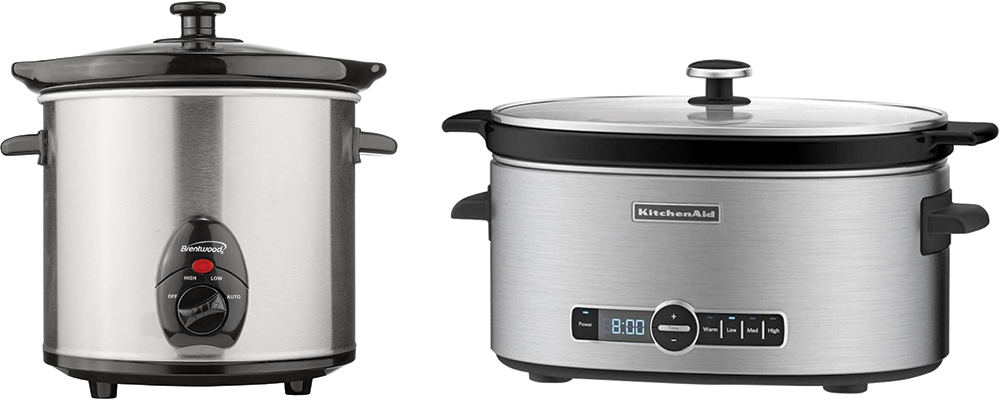 Slow cookers come in two basic shapes: round and oval. An oval pot will accommodate roasts or other large cuts of meat better, while a round pot is good for soup and stew. 
Slow cookers come in stainless steel, patterns and colorful finishes. 
Lids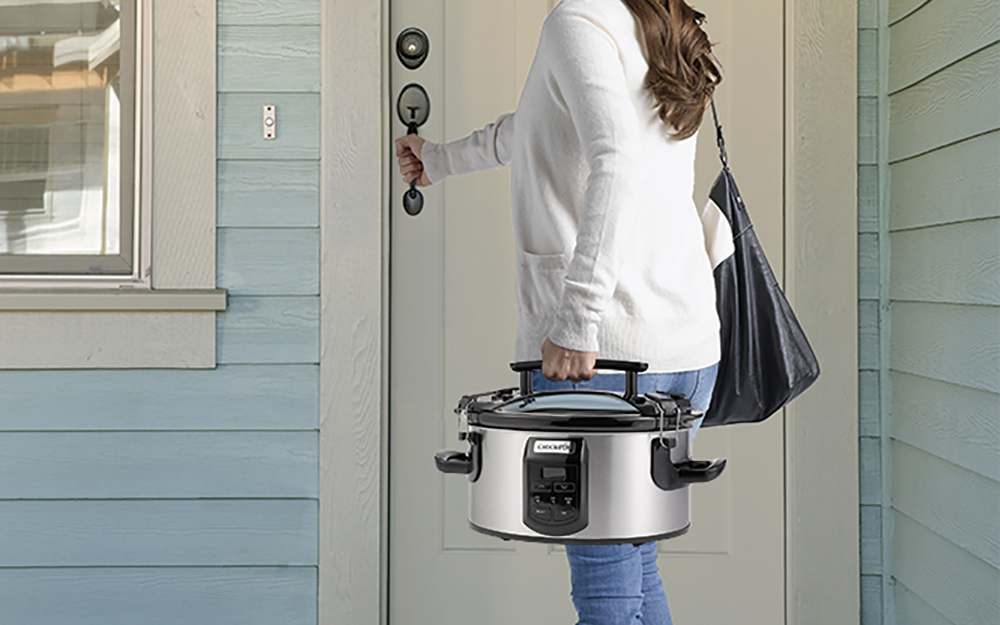 Most slow cookers come with a glass or clear plastic lid. This is so you can monitor cooking progress without letting the heat escape from the crock. Some models have a hinged lid that's attached to the cooker's base. Other slow cooker models feature a lid that locks and a handle to help keep food from spilling while in transport. 
Capacity
Small: 1 to 3 Quarts. 
Small slow cookers are perfect for singles or couples. They cook enough for one meal and can be used for keeping gravy or dip warm. 
Medium: 4 to 5 Quarts. 
Good for a family of four. It's big enough to accommodate many kinds of soup, stewed dishes and casseroles. 
Large: 6 to 7 Quarts. 
This is the most a popular size slow cooker. Many slow cooker recipes are designed for large cookers. This is a good size for a large family or if you are prepping food with the intention of freezing meals. It's the perfect size to make pulled pork or roasts. 
Temperature Probes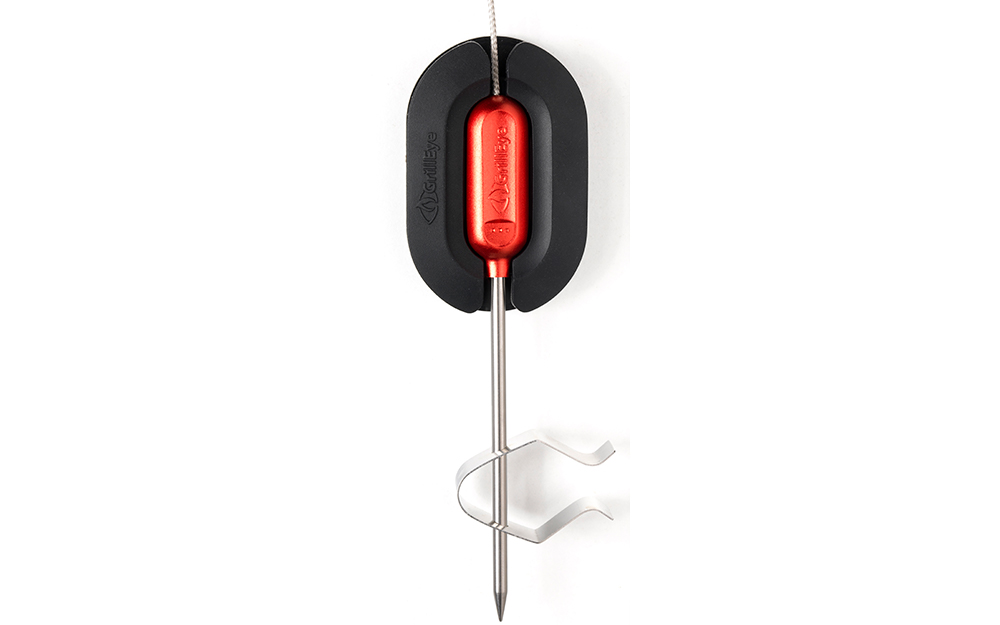 Some programmable slow cooker models come with a probe thermometer. They are handy when cooking a large roast or whole chicken. Simply insert the probe into the piece of meat, choose the correct temperature according to your recipe. The slow cooker will switch to the keep-warm setting once the food reaches the target temperature. 
Cleaning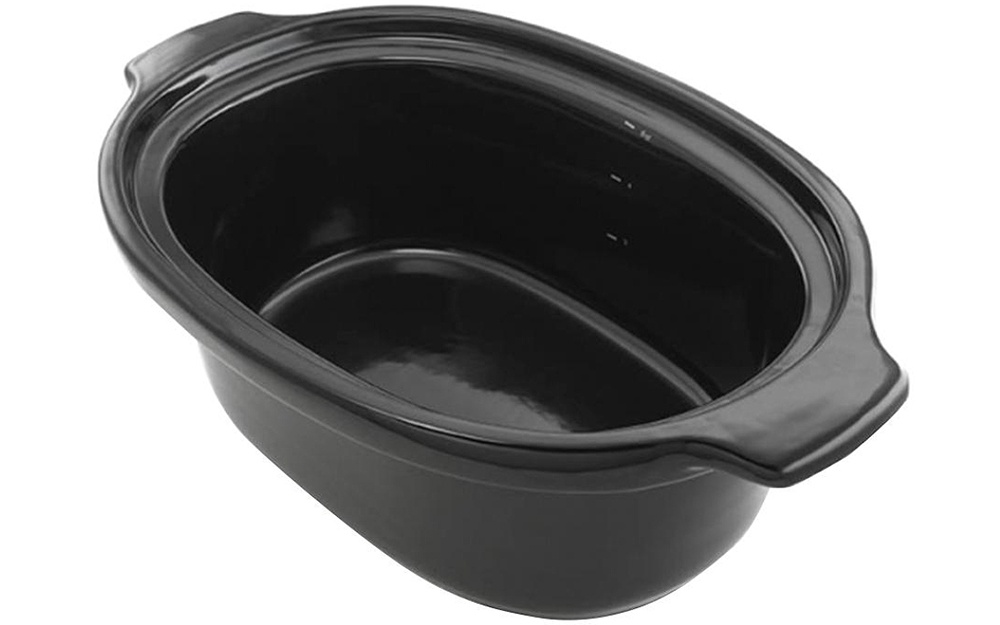 The best thing about slow cookers is how simple they are to clean. The removable ceramic crock and lid are typically dishwasher safe. There are also disposable slow cooker liners that make clean-up even easier. Touchpad controls on slow cookers are easier to clean than manual ones with knobs and buttons. 
The Home Depot carries many types of slow cookers, electric pressure cookers and cooking accessories. Visit your local Home Depot to find the best slow cookers for any meal. 
Explore More on homedepot.com