Ideas & Inspiration
Full Sun Flowers to Grow in Your Garden
Plant the right flowers now to keep your garden gorgeous all summer long, even during the long, hot days.
The following sun-loving, heat-tolerant blooms look great and work in most gardens and containers spring through fall no matter how sticky and hot the weather gets.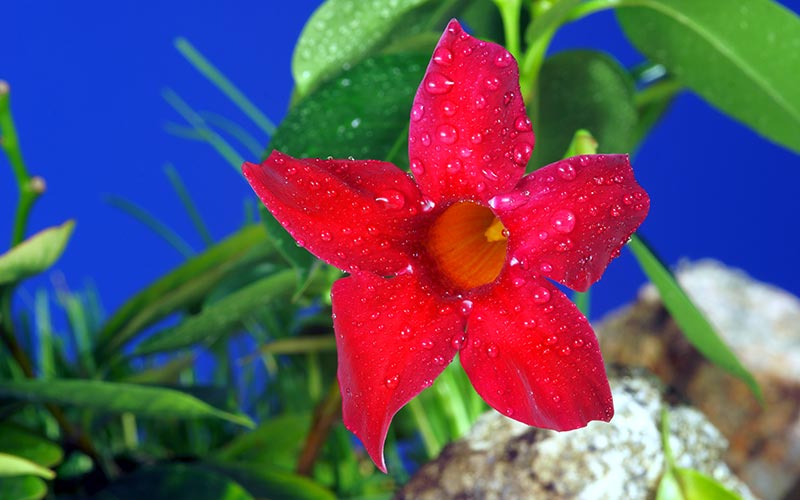 Get a taste of the tropics with mandevilla's big, bold flowers. They bloom in shades of red, pink and white.
For non-stop blooming varieties, try extremely heat hardy Rio Dipladenias, pictured above. These easy-care tropical flowers surrounded by glossy green foliage need very little maintenance, but they do require full sun. They're disease- and insect-resistant and can take drought conditions. Rios make the perfect addition to your garden, containers or hanging baskets for a change of pace.
Mandevilla vines bloom prolifically in early summer and again in fall. Just be sure to plant them in indirect or filtered sunlight.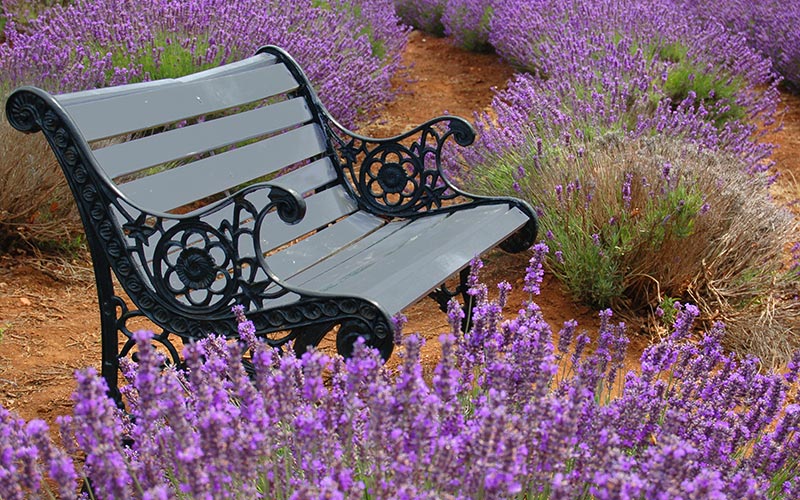 Worth growing for their relaxing scent alone, lavender also withstands the heat. Line pathways and surround benches with lavender to create a peaceful atmosphere.
Lavender acts also as a natural mosquito repellent. Just pinch off the ends and let the fragrance send mosquitos away.
Lavender grows from 12 inches to 36 inches tall.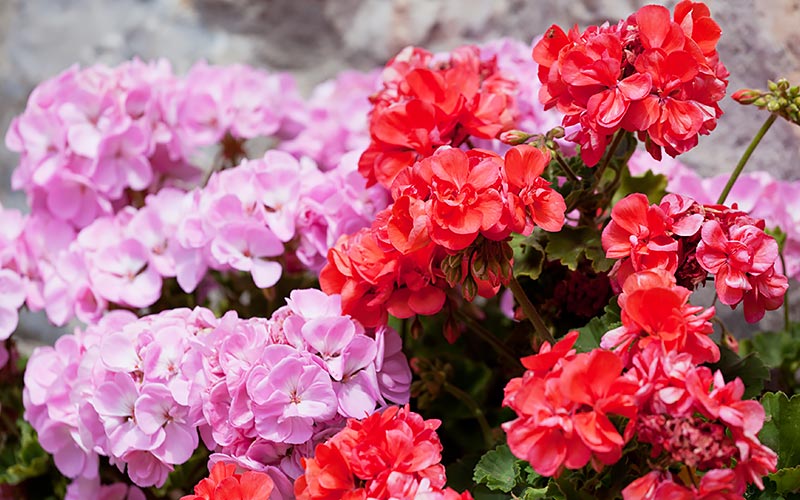 These popular flowers are easy-to-care for and can grow indoors or out. Look for heat-tolerant varieties and plant in full-sun. Geraniums can be dug up in fall and brought inside to enjoy all winter.
Geraniums grow 12 to 36 inches tall. Get to know more about geraniums.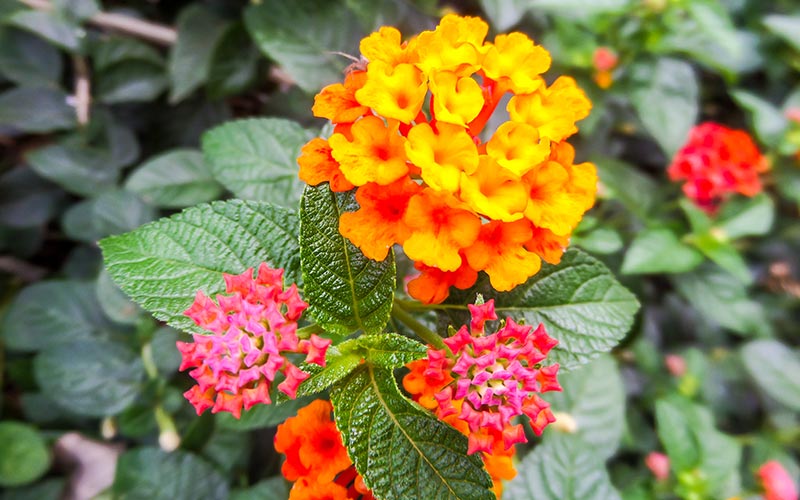 Lantana offers the perfect choice for hot and steamy summer days. This perky plant produces clusters of brilliant blooms, usually variegated red, yellow, pink and orange on woody stems. Lantana is salt-tolerant, making it a favorite in coastal quarters. A little light pruning may be necessary, but lantana is resilient through dry spells.
To keep the show going, you can even try taking cuttings at the end of the season and rooting them indoors to transplant next spring.
Lucky southern gardeners can grow lantana as a perennial in USDA Hardiness zones eight to 11. In zones further north, lantana makes a fine annual.
Lantana can grow up to five feet tall.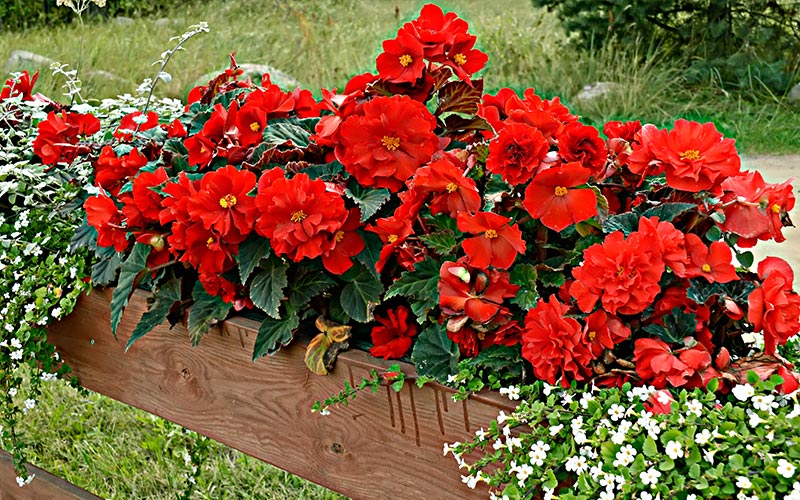 Growing begonias is about as easy as it gets. With almost 2,000 varieties, the color choices are endless. They like heat, but do best in light shade. Begonias are heavy feeders, so give them plenty of fertilizer and keep them well-watered.
Use begonias in containers along entryways, porches and patios. They grow up to 36 inches tall.