The right room color scheme can bring more personality to your home. For example, green and blue make good bedroom colors because they are calming. Bold room color ideas such as sapphire or a yellow bring energy to a kitchen or family room. Interior home color schemes that feature washed-out or faded hues look more vintage while vibrant colors are young and fun. Even something as simple as a fresh coat of crisp white wall paint can perk up almost any space. This Home Depot guide teaches the basics of picking a room color scheme, from paint ideas to selecting coordinated furnishings and accessories.
Tip:  Experience color in a new way with our handy ProjectColor app.
Choosing the Best Color Combinations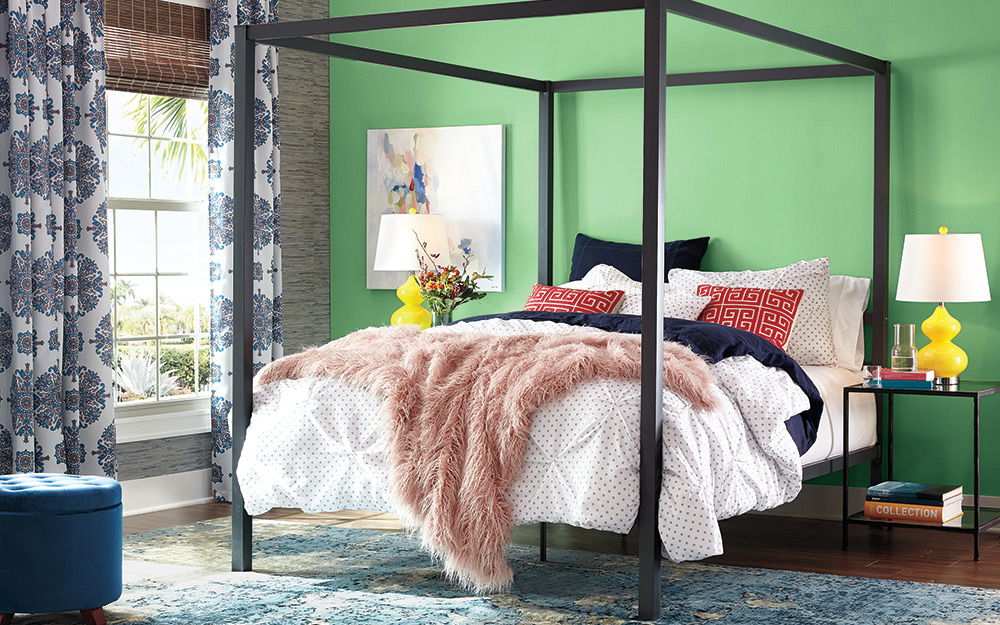 Color is a powerful element that can instantly change the mood of a room. The three primary hues (red, yellow and blue) and three secondary colors (green, orange and violet) can be mixed to produce an infinite number of basic shades as well as tints and tones. 
Selecting the best color combinations can be overwhelming. A color wheel can help you easily see all the colors that go well together. Choose colors that are next to each other or across from each other, depending on the kind of color scheme you're going for.
Picking a Color Mood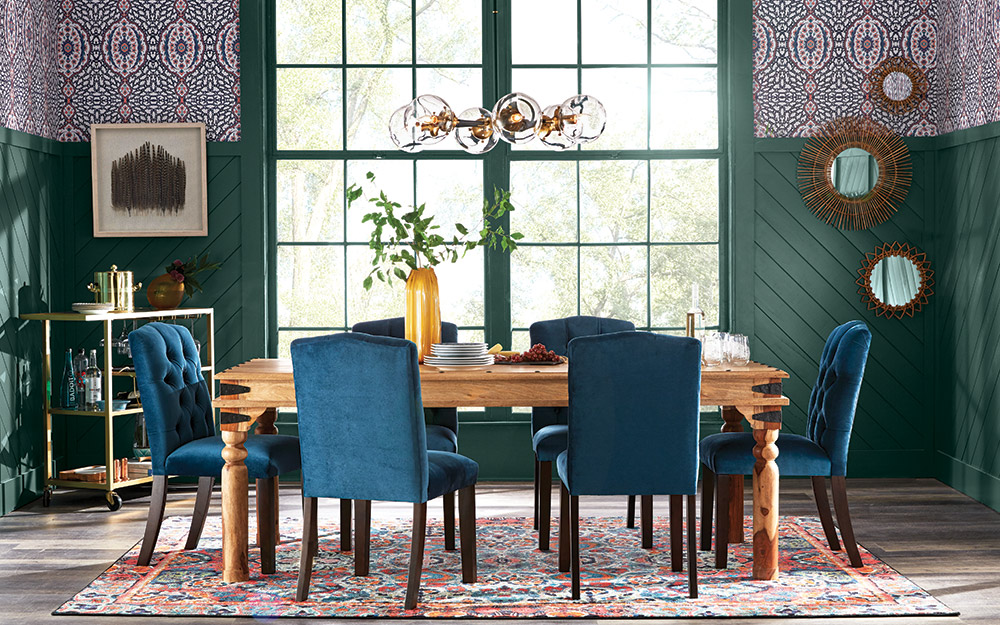 Coming up with room color ideas depends on the mood or feeling you're trying to create. 
Active colors, such as yellow and red, invigorate a room and can make large rooms look warmer and more inviting. They work well for offices or kitchens. 
Passive colors, like blue, green and purple, create a calm atmosphere and make dark or small rooms seem more spacious and airy. They are good colors for a bedroom or hallway.
Tip: Blue is a favorite interior paint color. Blue and green color schemes tend to create spaces that feel relaxing.
Types of Color Schemes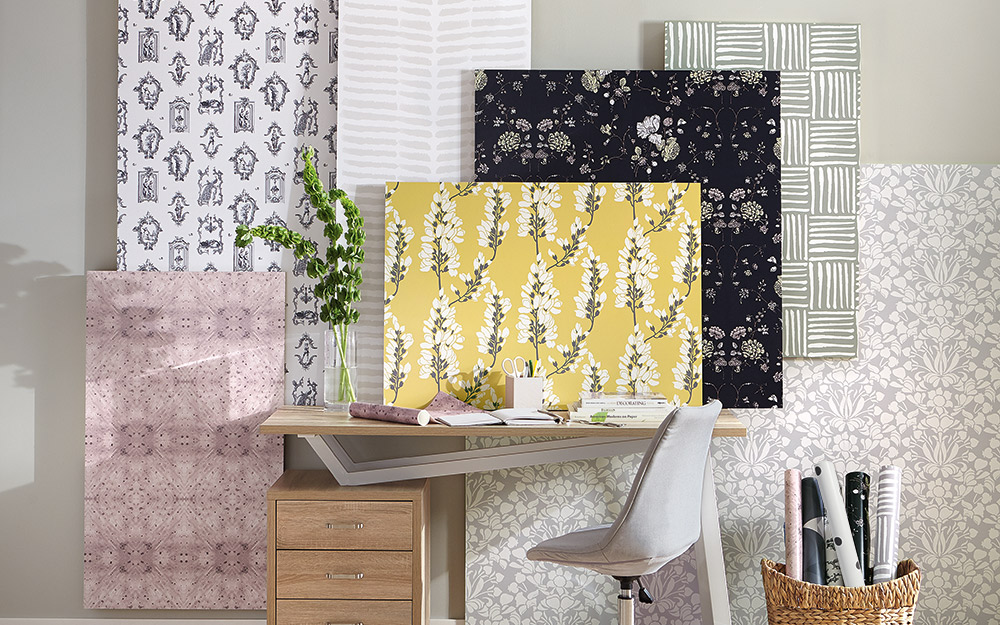 Once you've picked a color that matches your mood, it's time to decide on a color scheme. 
Some of the more common options are based on monochromatic, complementary, triad or neutral color combinations. 
Each of these combinations will have a dominant color that's accented by one or more other colors.
Tip: Rather than paint, center your color scheme around a favorite large piece in your room such as a wallpaper or a rug.   
Unifying Monochromatic Colors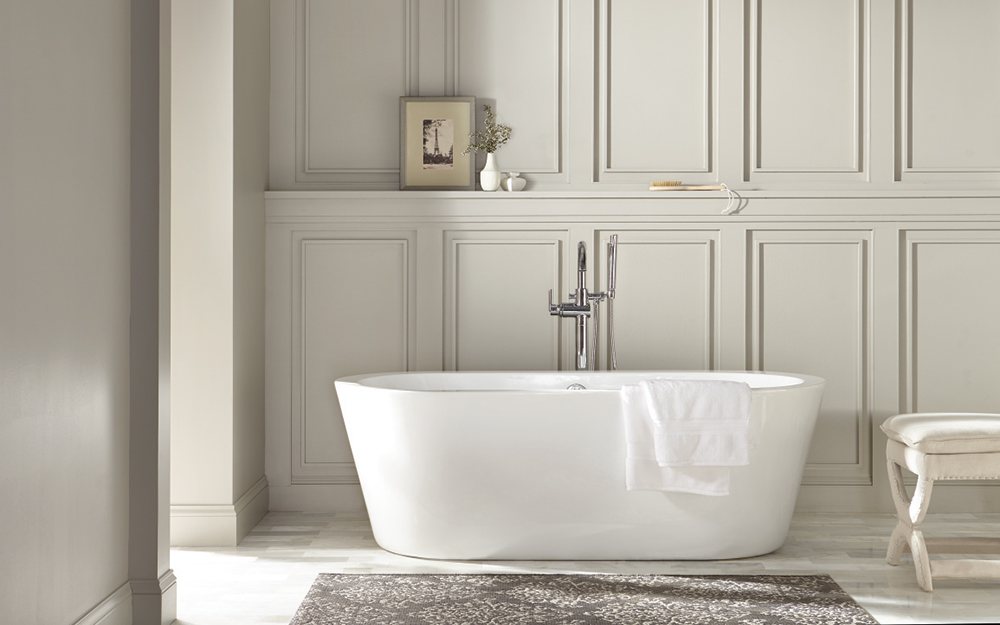 Monochromatic looks feature two or more hues in the same color family, such as three shades of taupe, reds or a combination of purples and lavenders.  
Monochromatic room color schemes embody harmony and often contain good colors for a bath or family room.
Tip: Add interest to a monochromatic look by incorporating texture with an appealing wall treatment or faux finish wall paint.
Complementary Colors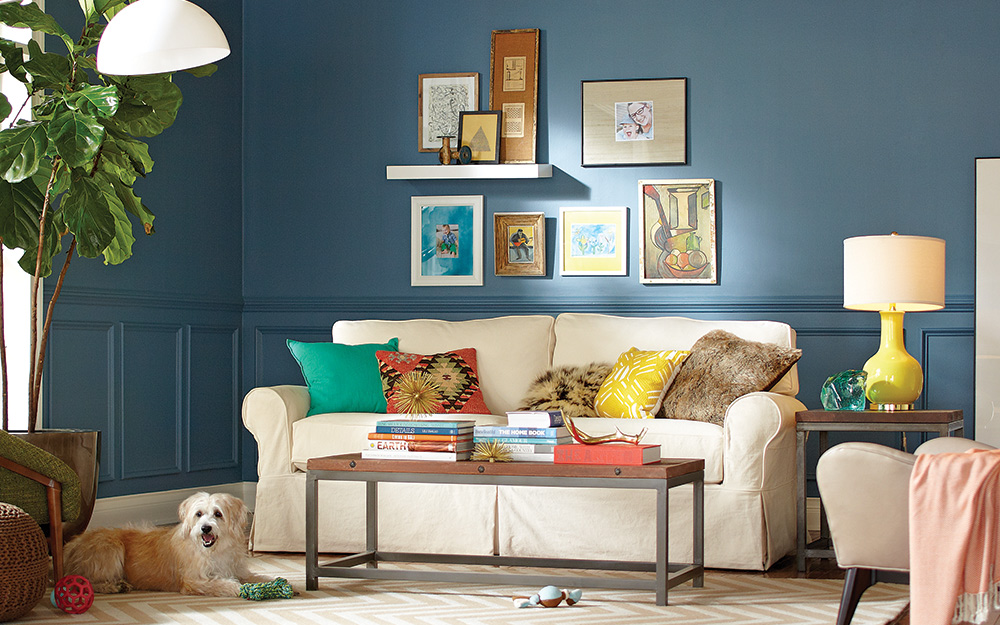 One of the easiest room color schemes to create, complementary colors are those directly across from one another on the color wheel. 
Complementary combinations are often strong and intense such as yellow and blue or green and red. These room color schemes work best when one color appears in abundance and the secondary color is used in an accent.  
Fun-Loving Triad Colors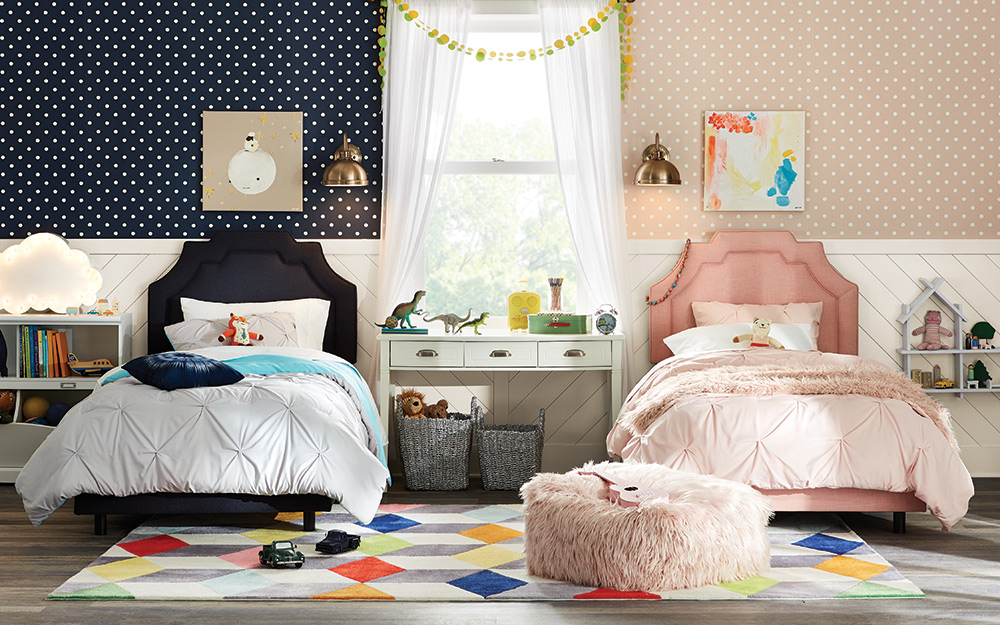 The boldest of color schemes is the triad color scheme. It is created when you choose three colors on the color wheel that are equally spaced from one another such as orange, violet and green or blue, yellow and red.
Triad color combinations have strong, adventurous personalities. They work well in children's rooms and casual spaces. 
Easy-going Neutrals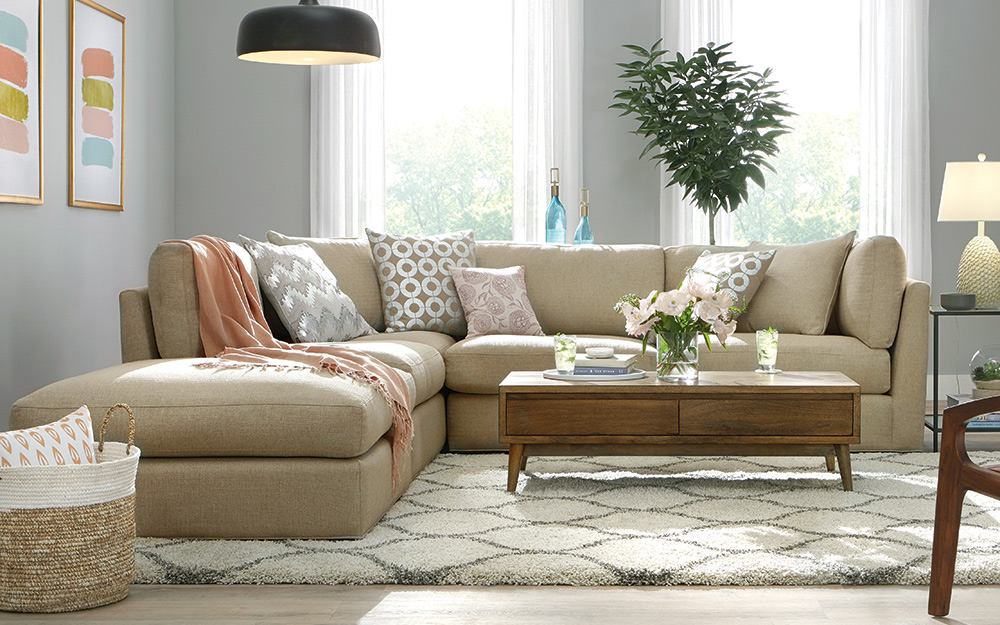 Neutral paint colors, such as beiges, grays, whites and blacks, are a classic way to pull a look together. 
They are intrinsically inviting and give a feeling of effortless living. Neutral room color schemes have a casual elegance that's ideal for areas like living rooms and baths.
Tip: An easy way to find paint color ideas is to take home paint samples to test out before you commit.  
Explore More on homedepot.com