Ideas & Inspiration
How to Grow Coleus for Fine Foliage
Coleus is the brilliant star of the shade garden, effortlessly showing off foliage in shades of lime, peachy pink and burgundy.
Need a container plant for a shaded porch? Start with coleus.
Maybe you have filtered sun, but you're willing to water? Keep looking at coleus.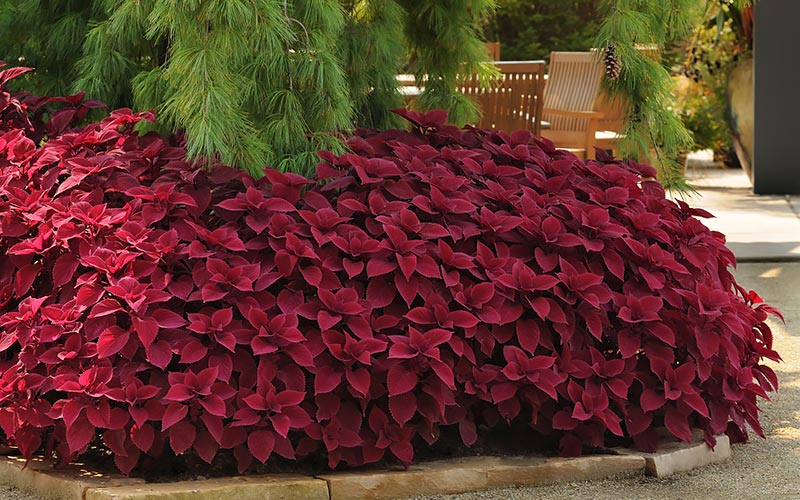 The foliage is nothing short of vibrant, bringing a saturated pop of color to flower beds or a showy pattern to a mixed container.
Coleus is an annual in all but the mildest climates. It grows vertically, but a bushy shape can be achieved by pinching back leaves.
Coleus delivers color and texture all summer long, sending up small flower stalks in the hottest months.
Break off flower spikes through the season to encourage foliage growth. Keep pinching off the flowers up until about a month before frost so you can enjoy the soft blue blooms for a few weeks at season's end.
Tip: Pinch back coleus for more uniform growth and to propagate more plants. With pruning snips, or by hand, cut a goodly portion of the stem and some leaves. Place cuttings in a container of quality potting mix, keep in shade, water frequently and you'll have more plants within a few weeks. Move the container to filtered sunlight when established.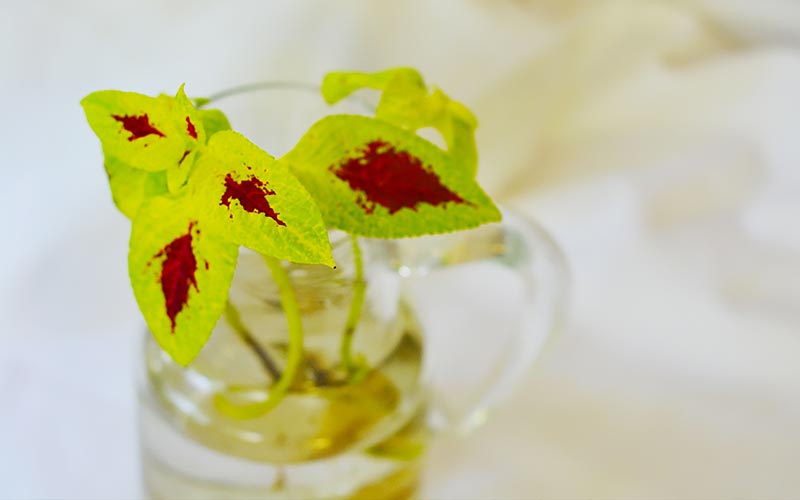 While coleus won't last past the first frost, those same cuttings can overwinter in a glass jar in a sunny window. Be sure to change the water frequently.
In spring, when nighttime temps warm above 50 degrees, transplant cuttings to containers. Treat gently for a few weeks, then set them out to enjoy the season.
Plant coleus in a location with filtered light. Morning sun is best, with protection from afternoon heat.
A plant kept in too little light won't have the same brilliant colors as one with more sun exposure.
Coleus can tolerate a little bit of neglect, usually by wilting on hot days, but will spring back once watered.
Give the plants well-draining soil in either the flower bed or container for the best results.
With the right growing conditions, you will be rewarded with season-long blooms. There are a few pests, though, like mealybugs and aphids that may find your plants. Inspect your plants often and treat with an insecticide like Neem oil if you spot them.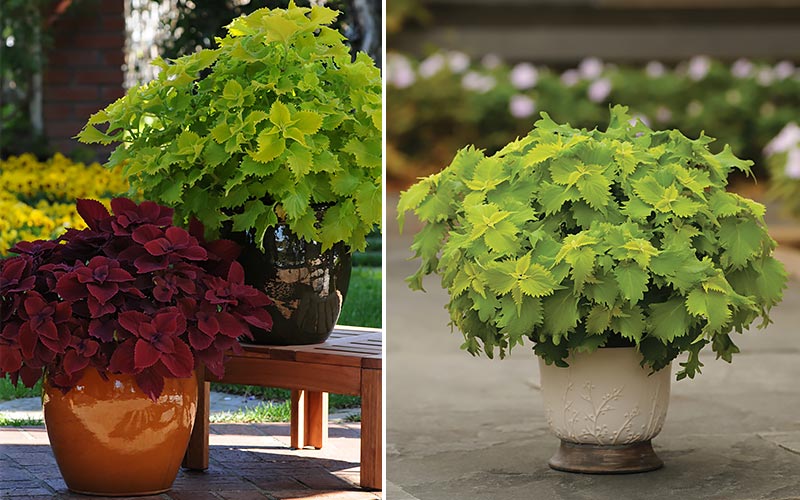 Coleus play well in containers. Choose larger containers, at least 18 inches wide and deep, and fill with moisture-control potting mix.
Use the thriller-filler-spiller formula to select plants for height and trailing habits.
Build around the burgundy, hot pink and lime green theme with boldly colored annuals and ornamental grasses.