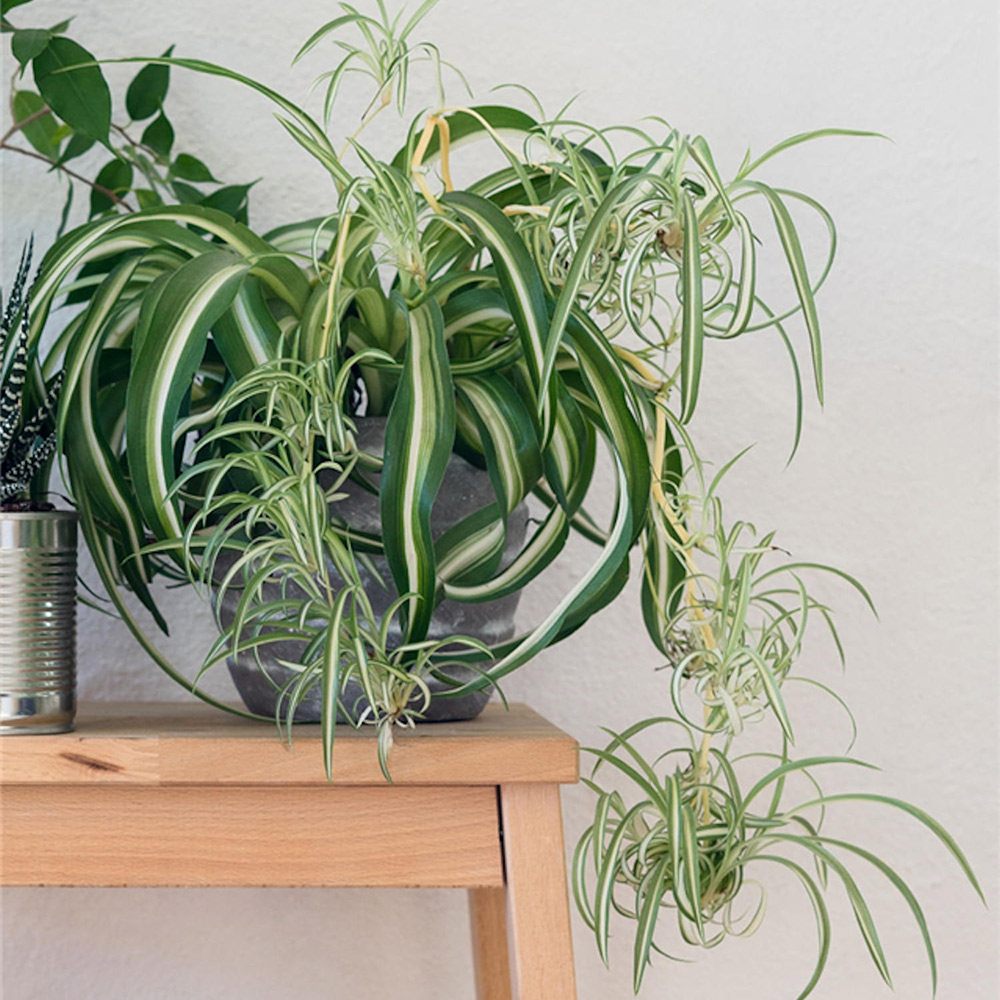 Tropical houseplants bring benefits inside your home. Your indoor plants refresh the air and boost moisture in dry weather. Houseplants add beautiful greenery to your home all year 'round. Many indoor plants are easy to grow and will last for years with a little care.
Many tropical plants originate in rain forests, growing under the shelter of large trees. They can thrive in our homes with a few adjustments. Most need filtered light, protection from drafts and frequent watering. 
In this guide, learn how to grow and care for tropical plants indoors.
Popular Tropical Houseplants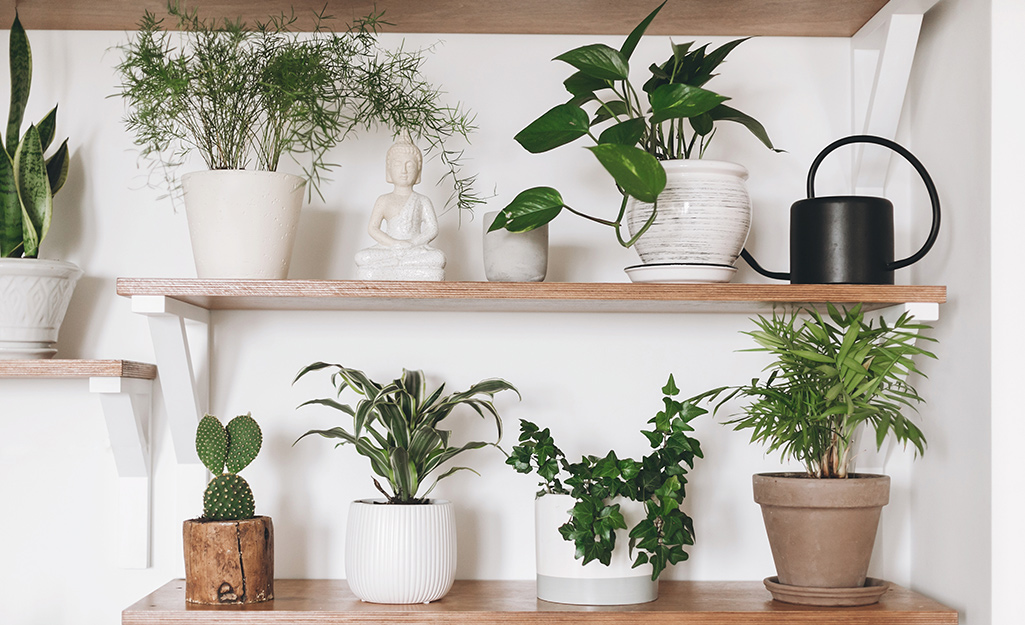 The variety of tropical houseplants in the Garden Center and online includes:
Aglaonema, also called Chinese evergreen, a low-maintenance plant with oval-shaped leaves and striking patterns.
Alocasia, known also as elephant's ears, likes bright sun. These bold plants can reach 48 inches high and wide.
Anthuriums have glossy, heart-shaped leaves and beautiful red, pink or white blooms. Anthuriums like high humidity and filtered shade.
Arrowhead plant (syngonium) has spade-shaped leaves in green and white patterns. This plant can tolerate shade and infrequent watering.
Banana plants grown indoors won't produce fruit, but will produce lush, tropical foliage. Look for dwarf varieties that top out at about 2 and a half feet.
Bromeliads feature rosettes of sturdy leaves with a colorful center or flower stalk. They like bright, indirect light. To water, just fill the center cup and let it drink.
Calathea is named peacock plant or cathedral windows for its exotic leaves. Grows best in a well-lit area without direct light, and it prefers moist soil.
Chlorophytum's (spider plant) dangling stems feature "spider-ettes" that appear to dangle from a web. Spider plant likes average moisture and light.
Cordyline (ti plant) features burgundy or green foliage that may be leaf-shaped or in spikes. Cordyline is a solid choice for beginning indoor gardeners. Medium indirect light and regular watering are key to success with cordyline.
Crotons are woody annuals native to south Asia. Intense orange, pink and green colorations make them popular in late summer outdoor plantings. In your home, crotons like plenty of light, water and air circulation.
Dracaena, also called corn plant, features a sturdy cane with heads of variegated leaves that droop to form an umbrella. Dracaena needs water once a week or less, and prefers low light.
Ferns like Boston, maidenhair, staghorn and birds nest make beautiful indoor hanging basket plants. They make ideal bathroom plants, thriving in the humid environment.
Ficus lyrata (fiddle leaf fig) is an Instagram favorite. It can be tricky to get its requirements of indirect light and watering right, but when you do, it makes a stunning decor plant. Learn more about fiddle leaf fig care.
Monstera, called Swiss cheese plant for its perforated leaves, is a houseplant parent favorite. Keep monstera in a low to medium light space and pay attention to the watering. Monstera likes a warm space, about 65 to 80 degrees Fahrenheit. Learn more about monstera care.
Orchids offer a breathtaking array of colors and blooms. And once you get the right light and care routine, you'll want to grow more. Learn how to care for orchids in this video.
Palms like areca, majesty, parlor and ponytail grow several feet high and prefer bright, indirect light.
Pilea peperomia, the sharing plant, is a perennial epiphyte that grows well indoors in indirect light. Learn how to grow pilea peporomia.
Philodendron is a branching plant with heart-shaped leaves. It's a favorite for cubicles and dorm rooms.
Pothos, similar to philodendron, is often potted in a hanging basket. Its branching stems will spill over a shelf or window opening.
Rubber plant is a glamorous statement plant that's reputedly easier to grow than finicky monstera and ficus lyrata. Look for plants with glossy burgundy leaves. Rubber plant needs bright light to keep it looking its best.
Sansevieria, known as snake plant, is forever the neglectful gardener's friend. Its sword-like foliage brings color and texture to the corners of your living spaces.
Schefflera, known as umbrella plant, grows about 2 and 1/2 feet tall and wide, making it a top choice for entryways and formal spaces.
Spathiphyllym, the beloved peace lily, is a traditional housewarming gift. It likes a humid environment, like a steamy bathroom.
Light Requirements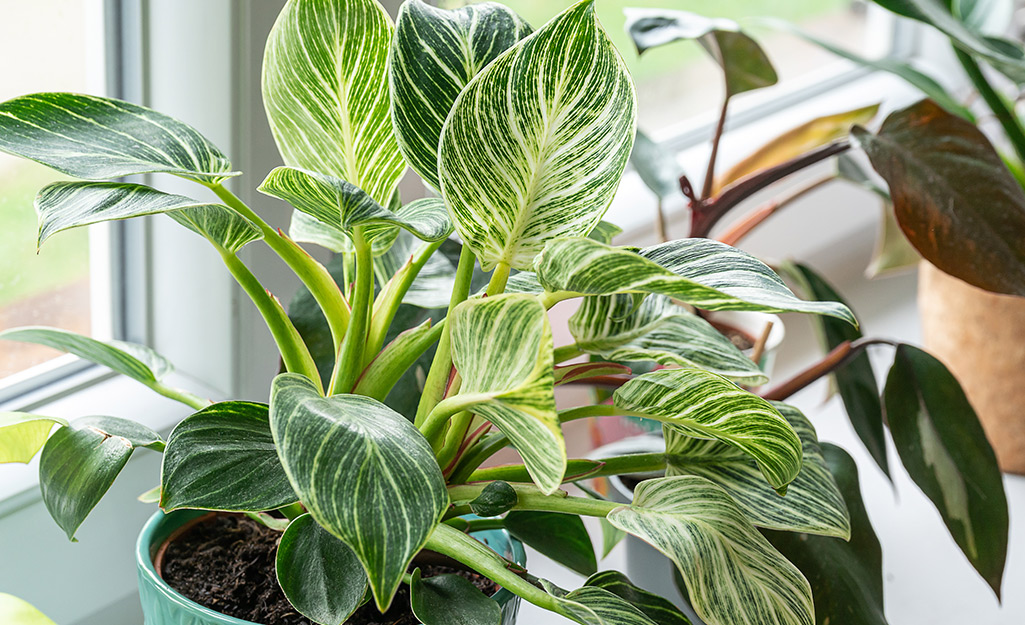 Whenever possible, know your home's light and spaces when you go to buy houseplants, and read plant labels to learn their needs.
Most plants like bright, indirect light. The rule of thumb is if you can comfortably read a book in the room, then your plants should be fine. Some plants will need more, some less, and that's part of the joy of houseplant parenting. 
Plants will let you know they need more light when they appear leggy. If the colors wash out and the leaves look burned, they're getting too much light. Move plants around to get the right light.
You can create more light for plants using grow lights.
Soil Requirements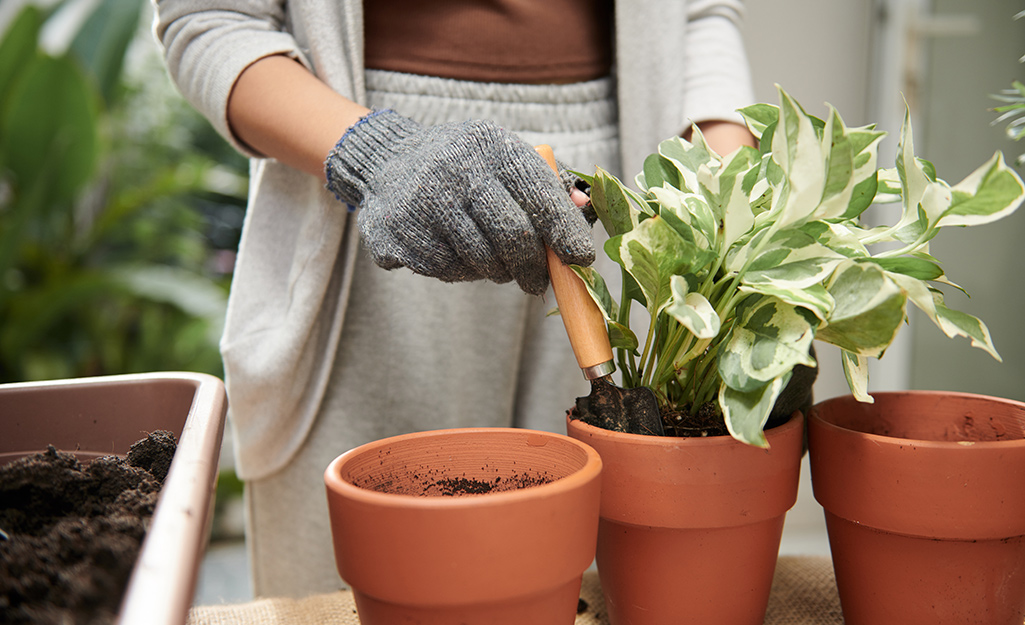 When you grow plants inside, they will have different needs from outdoor plants. Choosing the right potting soil will help them thrive.
Most indoor plants need soil structure that is moisture-retentive and well-draining, giving the plant roots access to air and water. Look for potting mixes that include slow-release fertilizer to help plants grow and thrive.
An airy potting soil provides structure for stretching roots. This texture gives roots access to air and water.
Although commonly called "potting soil," most commercial potting soils are soil-less. Potting soil is made from wood products and ingredients that help aerate the soil and deliver fertilizer to the roots. These soils are lighter and fluffier and usually labeled "potting mix."
Good quality potting mix will have a loose, crumbly texture. Soils that retain too much water will cause roots to rot and give mold a chance to grow.
Learn more about potting soil for indoor plants.
How to Care for Tropical Houseplants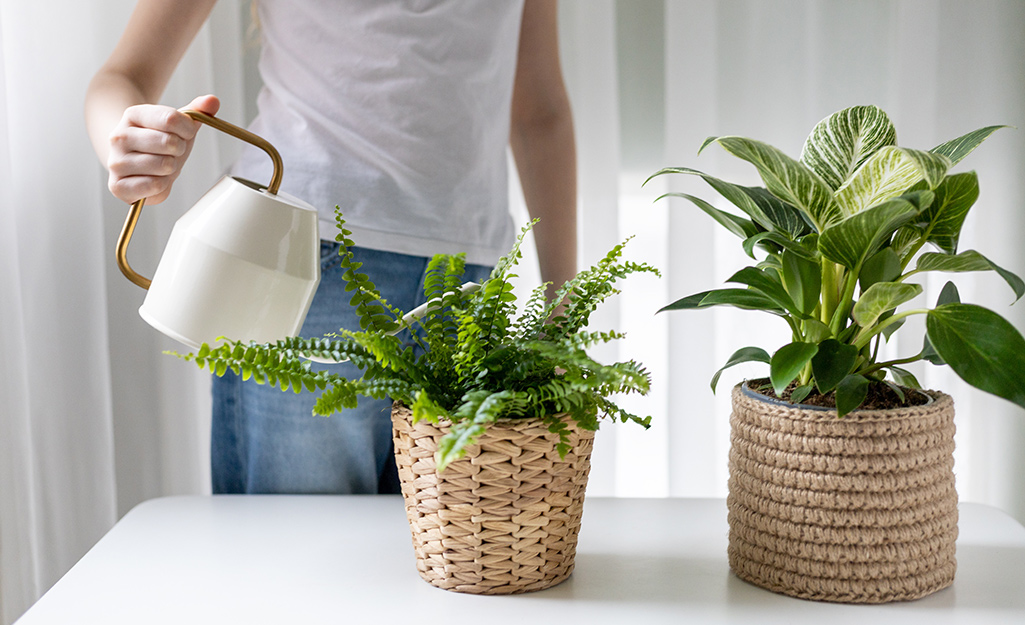 Keep plants away from drafts and vents that can dry out their foliage and soil.
Most plants need water when the top inch of soil feels dry to the touch.
Water with room temperature water and pour off any that collects in saucers. Keep soil consistently moist, but not wet or soggy. Don't overwater. It's the number one reason houseplants die.
Mist plants in between waterings.
Feed with a diluted fertilizer for tropical plants.
Wipe dusty leaves with a soft cloth.
Prune plants that appear leggy, or trim off unsightly growth.
Routinely scout for pests that can damage your plants. Look under and around the leaves for signs of scale or aphids. Neem oil applications will help with many problems. Learn more about diagnosing pest problems on houseplants.
Grow tropical plants indoors for beautiful foliage and fresh air. Whether you need the right planters, seeds or potting soil, The Home Depot delivers online orders when and where you need them.
Explore More on homedepot.com