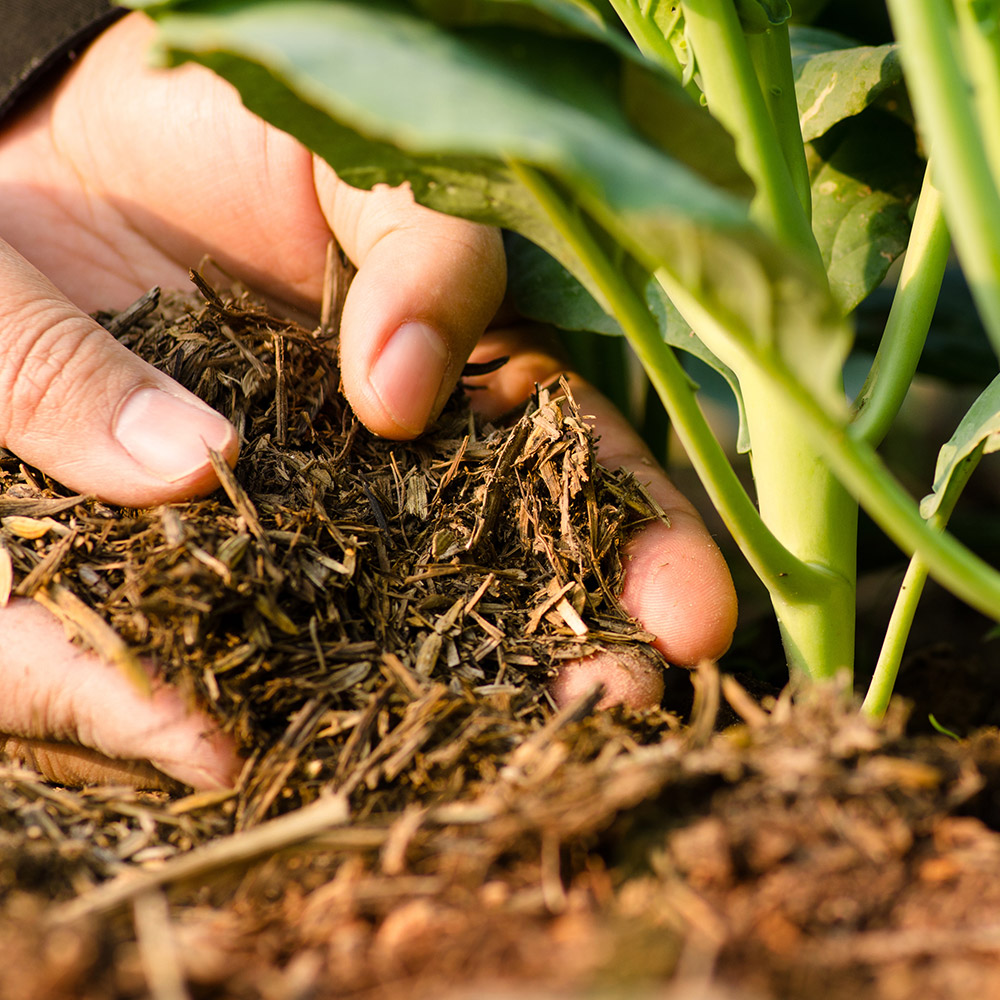 In your garden, mulch makes all the difference. With a variety of options available, mulch can be difficult to choose, especially the color. Learn about the most popular types of mulch and why you may want to consider one over another. Plus, get tips on matching your mulch to your outdoor space and the color of your home. 
Reasons for Using Mulch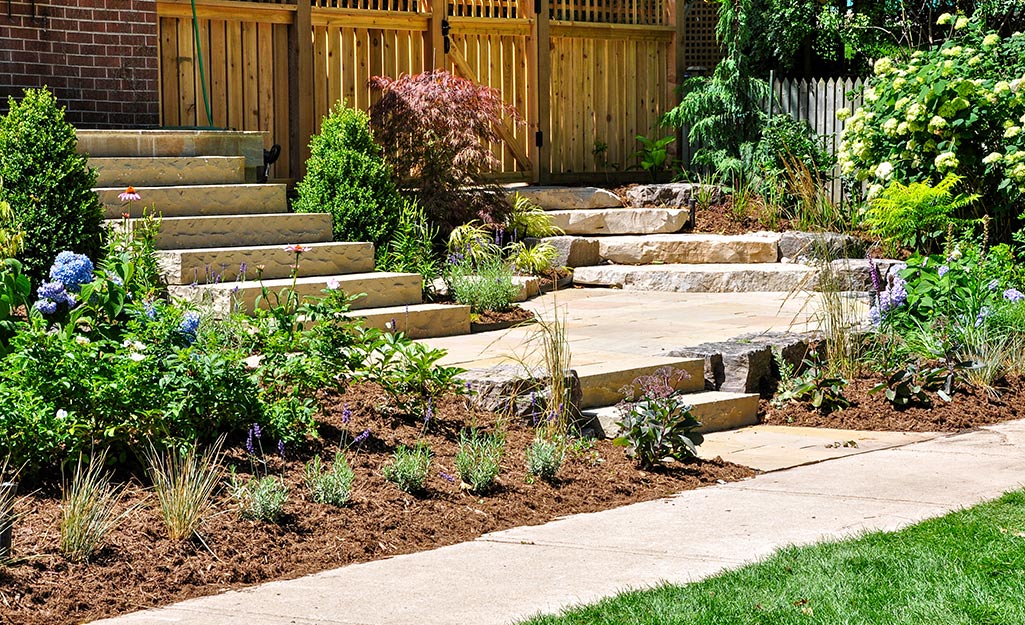 Mulch performs several functions in a garden:
It helps plants become established and grow by improving seedling survival, enhancing root systems and seed germination.
It improves soil moisture and nutrition.
It maintains optimal soil temperature.
It reduces soil erosion, compaction, weeds, pesticide use, salt and pesticide contamination, and watershed pollution.
It improves the overall look of any garden bed or high-traffic area.
Use mulch on garden beds as a top dressing or on high-traffic areas where the lawn or ground is often soggy to absorb moisture and provide a nice walking path.
Types of Mulch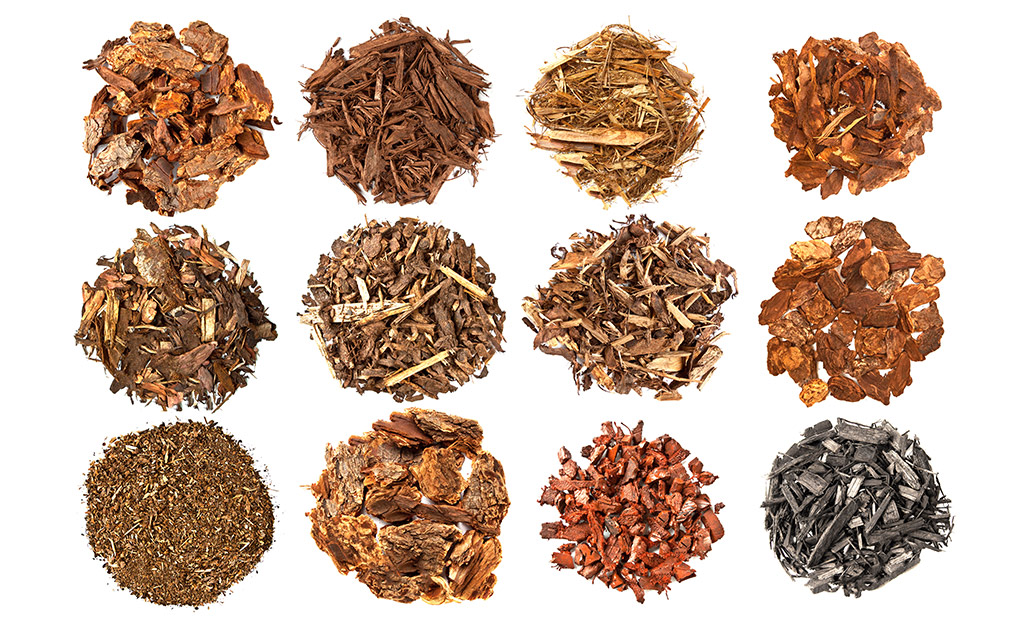 Mulch is available in a variety of compositions and sizes:
Bark mulch is made from woods such as cedar and pine and has a medium consistency. Bark mulch interlocks so it won't wash away. It's ideal for gardens on a slope or walkways. It decomposes into the soil, enriching your garden's health over time.
Bark nuggets are a good choice for flat gardens where mulch is less likely to wash away. Because of their size and chunky consistency, bark nuggets don't break down as quickly as bark mulch or pine straw. They need to be reapplied less frequently, saving you time and money.
Pine straw needles hold in place well and are relatively slow to break down, making them ideal for slopes and pathways
Bark mulch and bark nuggets are available in the widest variety of colors. Mulch that hasn't been color treated is more prone to fading than color-treated mulch.
Tip: You can make mulch from dry shredded leaves and grass, but don't use chemically treated grass clippings, especially around your planted edibles.
Mulch Alternatives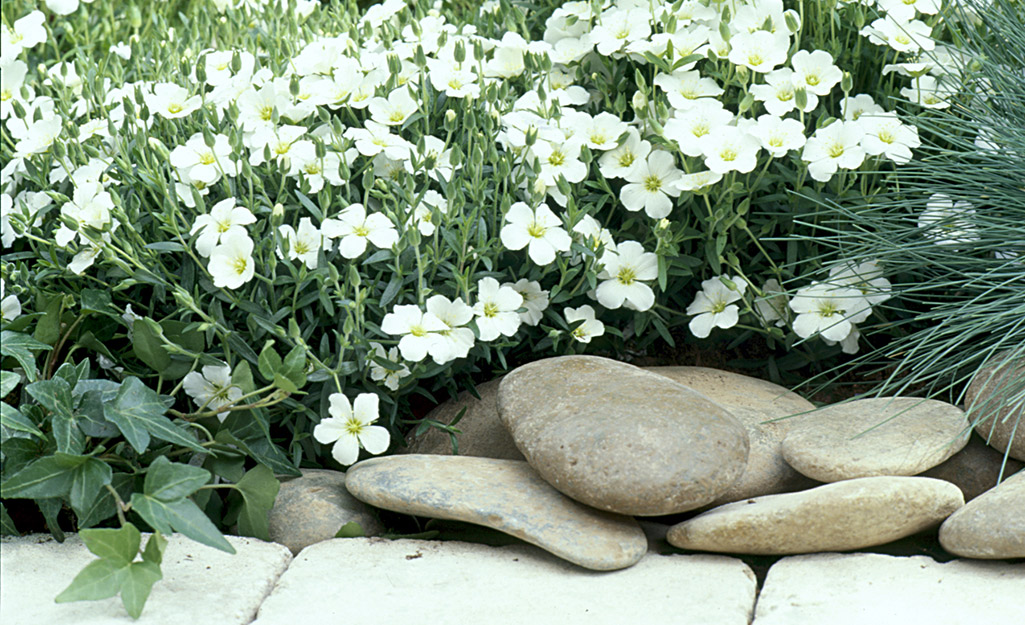 In areas of your garden where you don't need to enrich the soil but still want ground cover, try one of these: 
Landscape rocks, such as pea pebbles, river rocks and marble chips, do not break down. Lay them once and refresh them as needed rather than annually. They look great in arid areas or as an edging in the garden. Landscape rocks are available in a variety of shapes and colors. However, they are difficult to remove if you change your mind.
Rubber mulch is available in a wide variety of colors and is the perfect choice for safety. Use it under play structures and play areas. It's made primarily from recycled tires and provides a soft cushion for those inevitable falls. This mulch maintains its color and doesn't decompose. Keep it contained with a wood, brick or edging border to prevent it from contaminating nearby lawns, gardens or watersheds.
Mulch Colors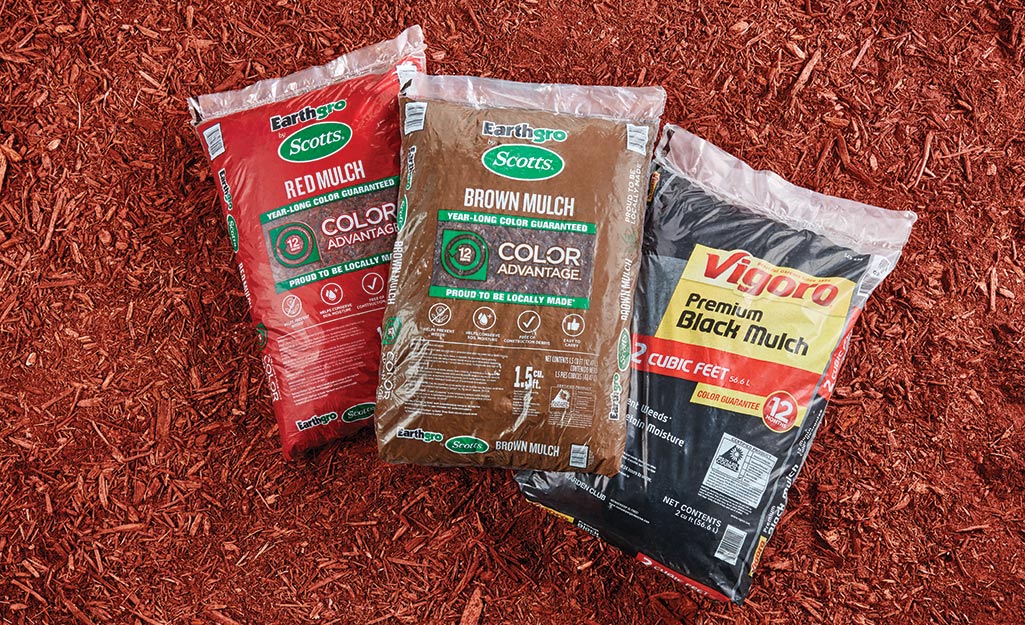 For mulch that will go with your flowers, pick a color that works with your blooms. 
White and yellow flowers look beautiful with red mulch. Purple flowers conflict with red mulch but look stunning against black and brown mulch. If you plant dark foliage or dark green colors, almost any mulch color will provide a nice contrast and help make the plants stand out.
To match a mulch color to your home, consider the style and materials used in its construction. 
Brown mulch can soften the look of red brick, while black mulch will add to the crisp look of sharp, squared edges.
Use red mulch to give a grounded look to a home with light-tone siding like white, cream or pale blue. Red mulch is especially well-suited to a palette of gold and warm tones.
Black mulch around green foliage, such as hostas and sweet potato vines, makes the colors stand out. For gray and contemporary homes, use black mulch.
Applying Mulch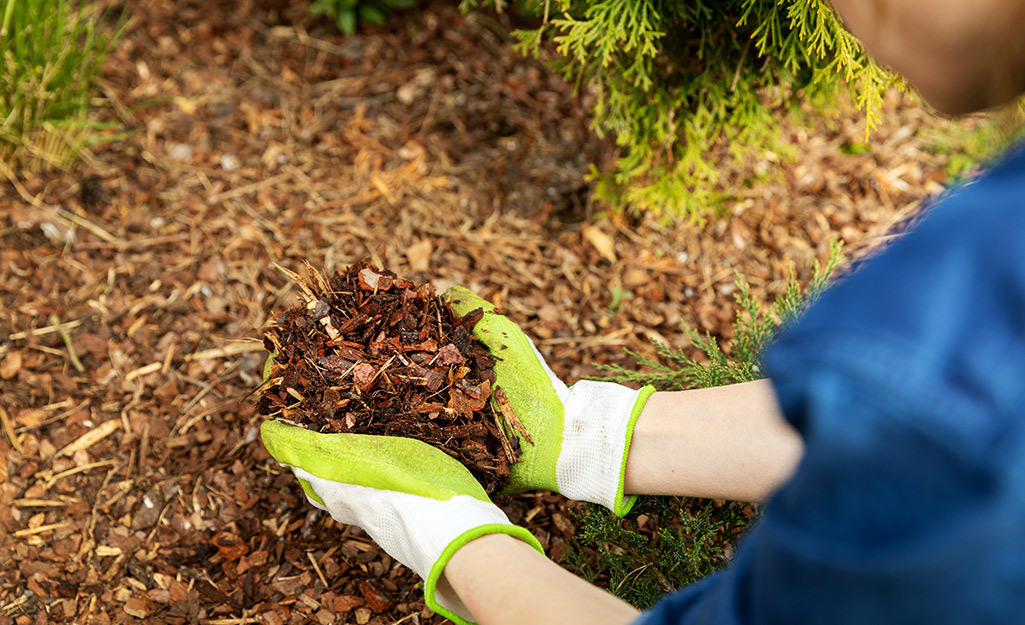 Once you choose the type and color of your mulch, you'll need enough to do 3-inch layer 
To add mulch to your garden bed:
Take old branches or scrap wood pieces and stake them throughout your mulching area.
Measure and mark 3 inches from the ground on the stakes.
Add the mulch to your garden in piles between the stakes.
Use a rake to spread the mulch up to the 3-inch mark on the stakes to ensure it's spread out evenly.
Use your gloved hands to spread it close to plants, shrubs and trees but leave a small circle around each. Avoid putting mulch against the base of plants because it can cause rot at the site.
Remove the stakes.
Tip: Wear gloves, a long-sleeve top and full-length pants. Mulch has a way of getting under clothing seams and can be irritating to the skin.
Top dressing with mulch can benefit the soil and add visual interest to your landscape. Choosing the right color mulch for your home is easier once you understand which colors work with which plants. Ready to add a burst of color to your yard? Use the Home Depot Mobile App to locate products and check inventory. We'll take you to the exact aisle and bay.
Explore More on homedepot.com