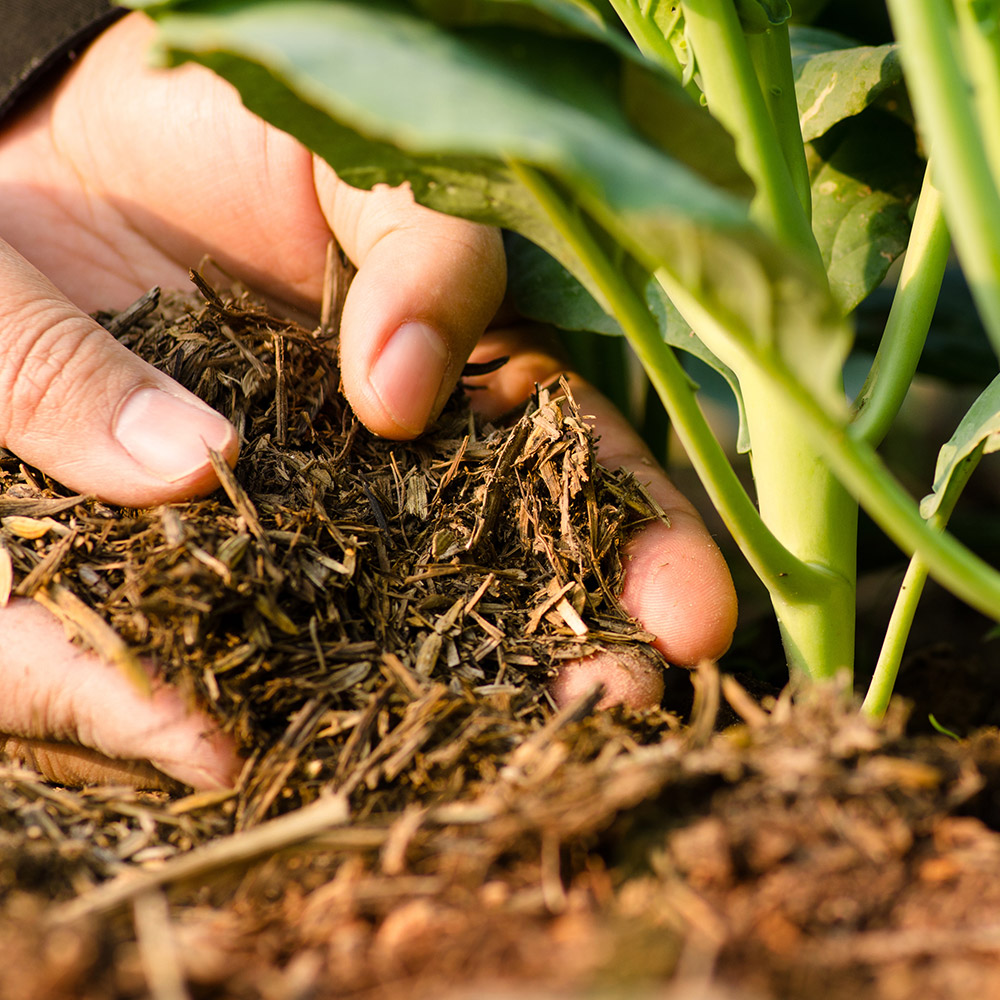 In your garden, mulch makes all the difference. With a variety of options available, it can be difficult to choose, especially the color.
That's why you might consider mulch like jewelry for your yard.
"In some cases, people want the color of mulch to blend in and not contrast or take away from plants, blooms or the exterior of your home," says Sarah Fishburne, director of trend and design with The Home Depot. "On the other hand, [mulch] can accentuate and highlight."
Here's how to pick the right color mulch. We'll also break down the most popular types of mulch, and why you may want to consider one over another, especially if you're matching it to your outdoor space and the color of your home.
Ideas for Matching Your Mulch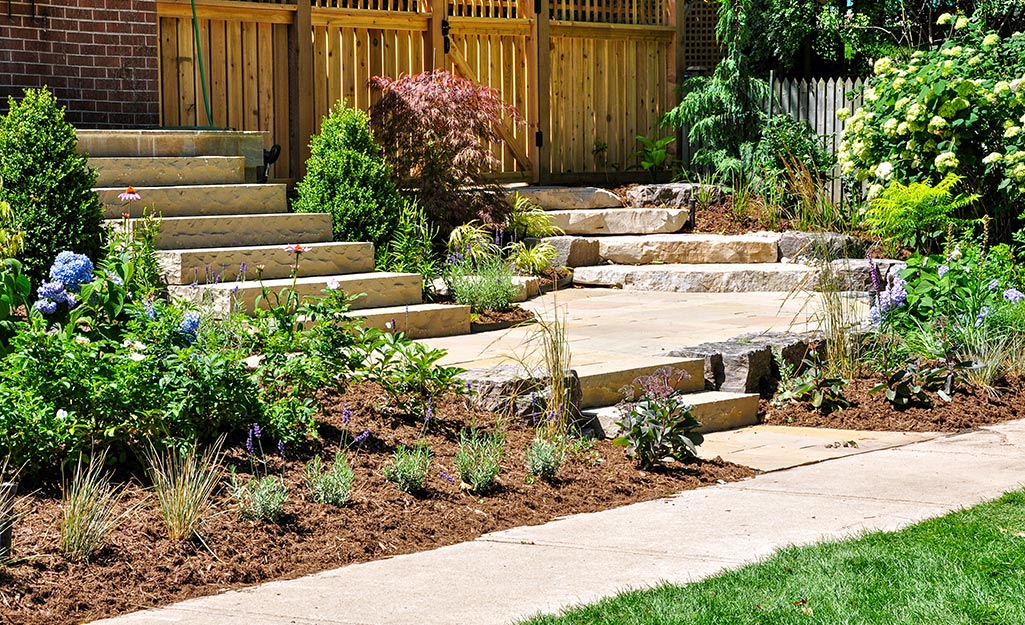 There are three basic colors for mulch: black, brown and red.
If you plant dark foliage or dark green colors, almost any mulch color works.
As a general rule of thumb for flowers, pick a mulch color that does not work against the color of your blooms. For example, white flowers look beautiful with red mulch. However, you can't go wrong with black and brown mulch because these colors make flowers stand out in your outdoor space.
Black: When you use black mulch around green foliage, such as sweet potato vines, it really pops. For gray and contemporary homes, use black mulch.
Brown: For red brick homes, try brown mulch.
Red: If you use more terra cottas, golds and warm tones in your outdoor space, red mulch is the right one for you.
Learn About the Types of Mulch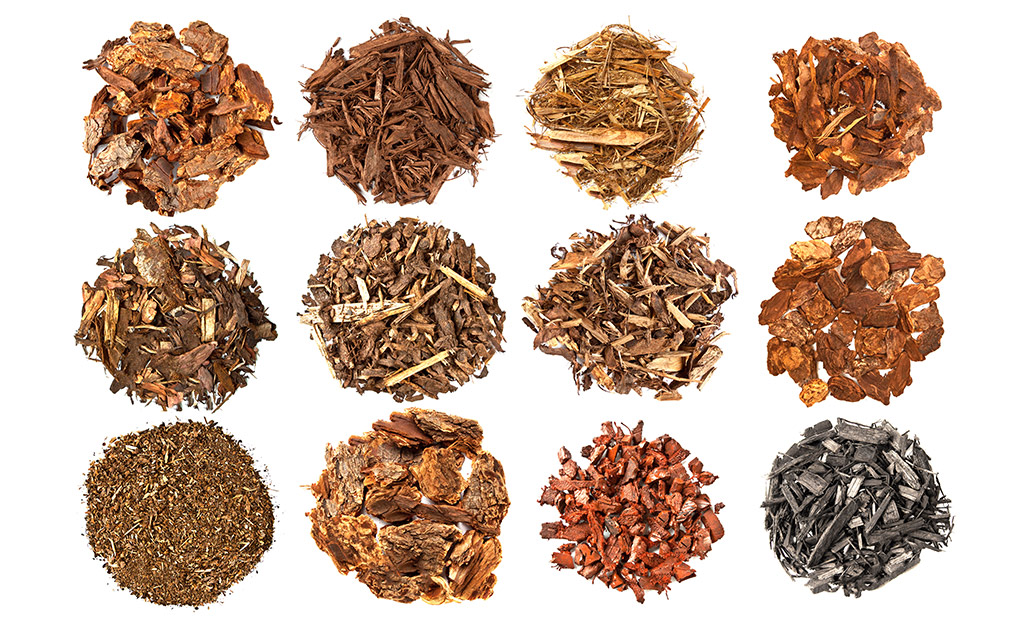 Every garden needs a 3-inch layer of mulch. If you're creating a new garden bed, apply weed preventer, then use landscape fabric, top with garden soil and then mulch.
Once you choose the color, you'll want to know more about how much you'll need. The Home Depot's Mulch Calculator makes the work of figuring out how much to buy a snap.
Whether you need the right planters, seeds or potting soil, The Home Depot delivers online orders when and where you need them.
Explore More on homedepot.com