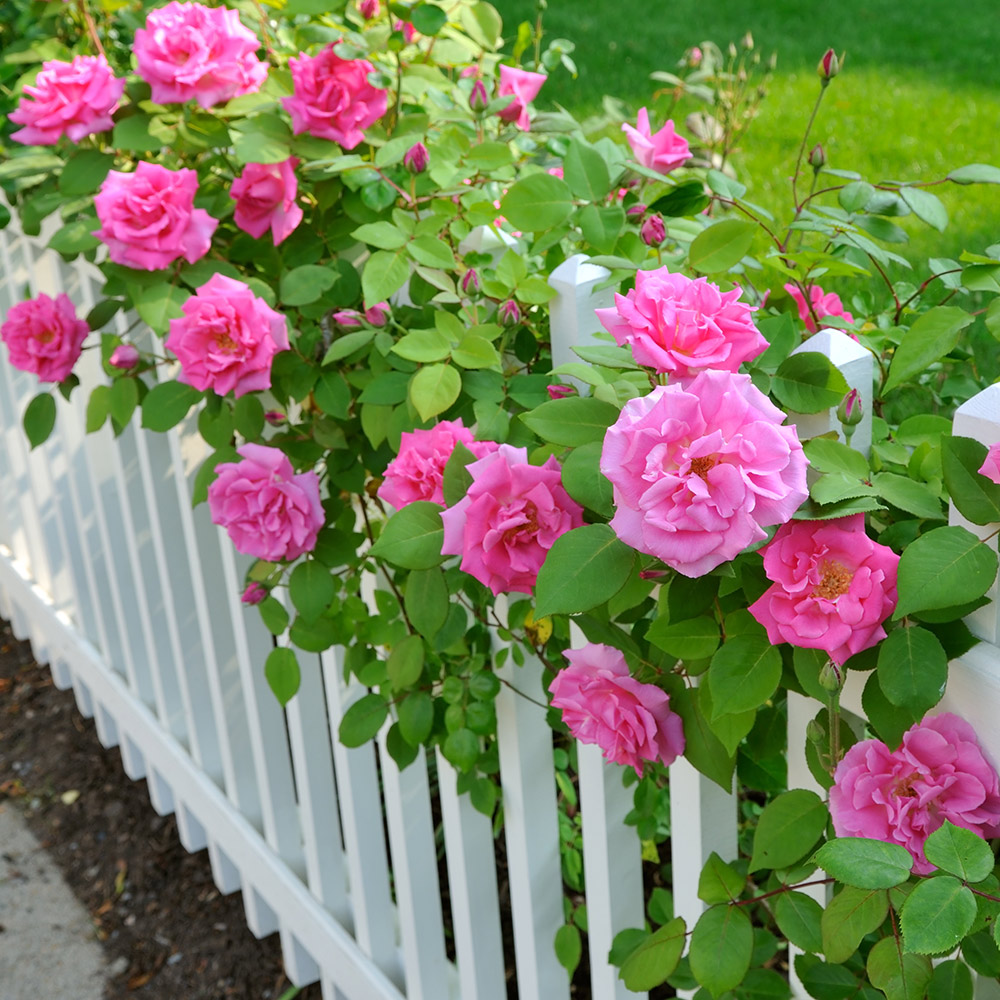 Roses bring beautiful color, texture and scent to a garden, but many beginners get nervous at the thought of growing them. Choosing a rose to grow may seem hard, with many types and varieties available. Plus, people tend to say that roses are difficult to plant and maintain. That doesn't mean you should count roses out. 
This guide will teach you how to select, plant and care for roses to grow a gorgeous garden.
Rose Facts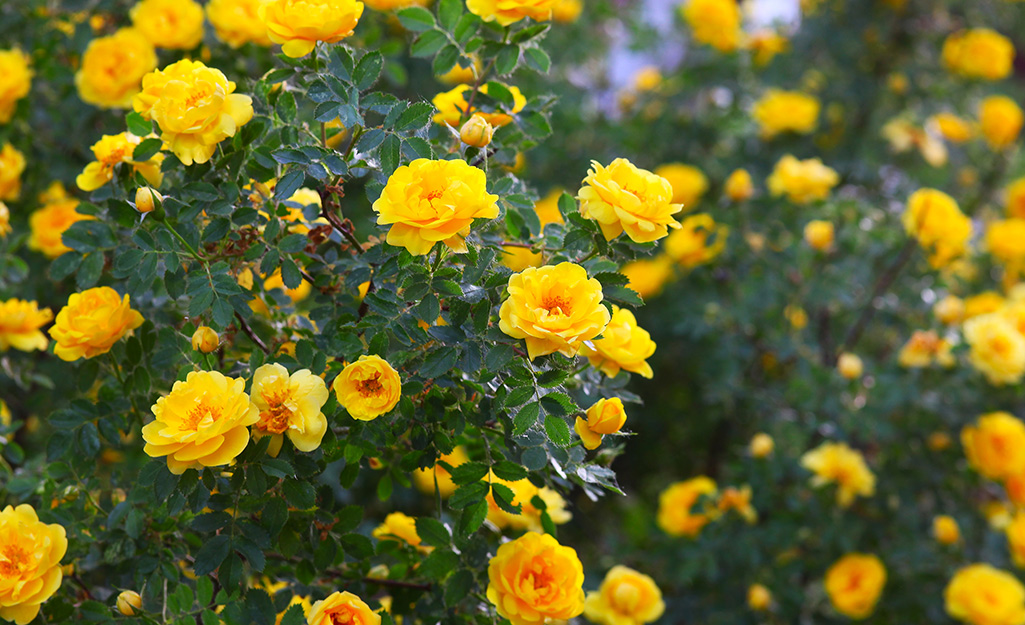 The first step to planting roses is deciding which plant type you want. Rose plants come in two main ways: potted and bare root.
A bare-root rose is a rose plant in a dormant state. As a result, they look like plain brown sticks. Usually, bare-root roses grow best when planted during the cooler months.
A potted rose is an actively growing plant. Put these in the ground or a container once the weather warms up and there's no longer a danger of frost.
In terms of rose varieties, there are many available. For best results, opt for ones that grow well in your region. The U.S. Department of Agriculture (USDA) hardiness zone system makes it easy to tell what will thrive in your area. It divides the U.S. into zones based on climate. Find your hardiness zone and then choose your roses by zone.
Grades of roses are another key consideration. A grade describes the size and condition of roses. Grade 1 is top quality, followed by grades 1 1/2 and 2.
After you've narrowed things down by plant type, zone and grade, think about what colors and fragrances you prefer.
Types of Roses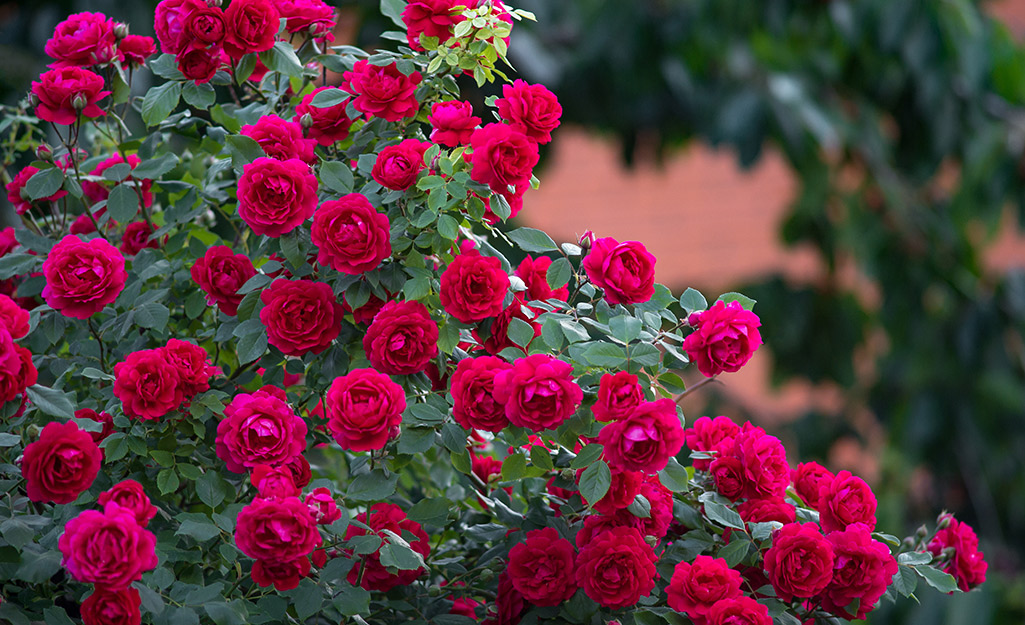 Hybrid roses are upright shrubs that usually have one rose per stem.
Landscape roses are shrubs and low-growing groundcovers.
Climbing roses are a rose bush that has extra-long canes that can climb supports like trellises and arbors.
Shrub roses are landscape roses that are generally easy to care for and tend to have a longer blooming season.
Tree roses are a plant created by joining or grafting a long stem onto a rootstock. This makes the rose plant grow taller and have a thin woody stem.
Floribunda roses grow flowers in clusters.
Grandiflora roses are a cross between hybrid and floribunda roses that grow clusters of large flowers on long stems.
Planting Bare-Root Roses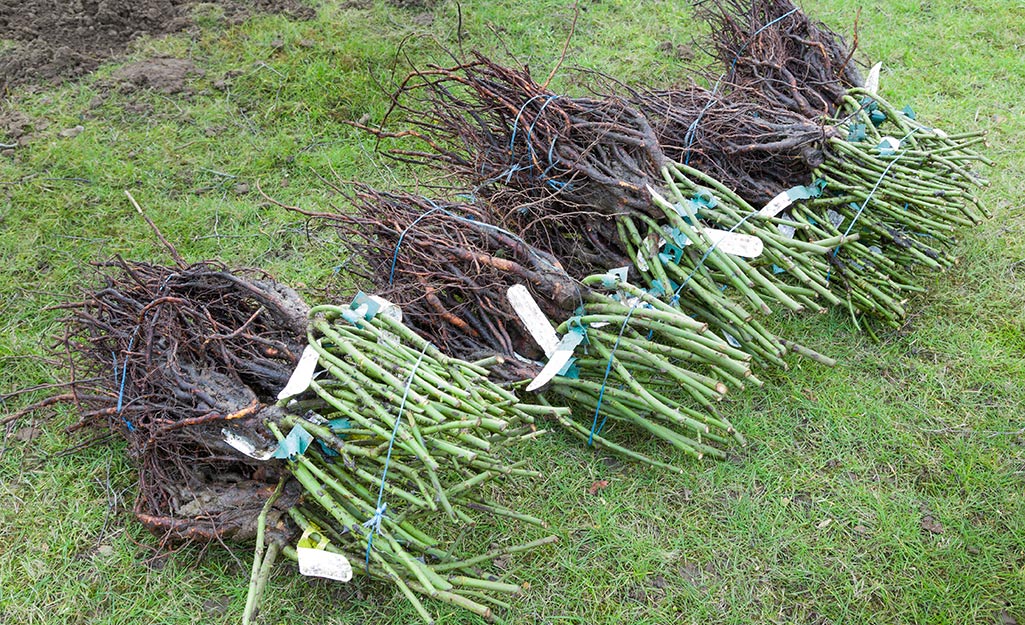 To plant a bare-root rose:
Unwrap the rose and soak the roots in water for a few hours before planting.
Use a shovel to dig a hole about 18 inches wide and 18 inches deep. Once the hole is ready, mix compost into it. Make a small mound of soil in the bottom of the hole.
With your fingers, loosen the rose's roots and put the plant on the mound in the hole. Gently spread the roots along the sides of the mound.
If you live in a warm climate, position the rose so the bud union is at or just above ground level. If your climate is cold, keep the bud union 1 to 2 inches below ground level. The bud union is the knob between the roots and stem.
Refill the hole about 75 percent and pat the soil down with your fingers. Water with a garden hose. Wait for the water to soak in, then fill the hole with water again.
If the stems are longer than 8 inches, trim them with pruning shears. Cut at an angle about 1/4 inch above the buds that face away from the center of the rose.
Mound 6 inches of soil over the rose so the stems won't dry out. When the buds sprout, remove the mounded soil.
Planting Potted Roses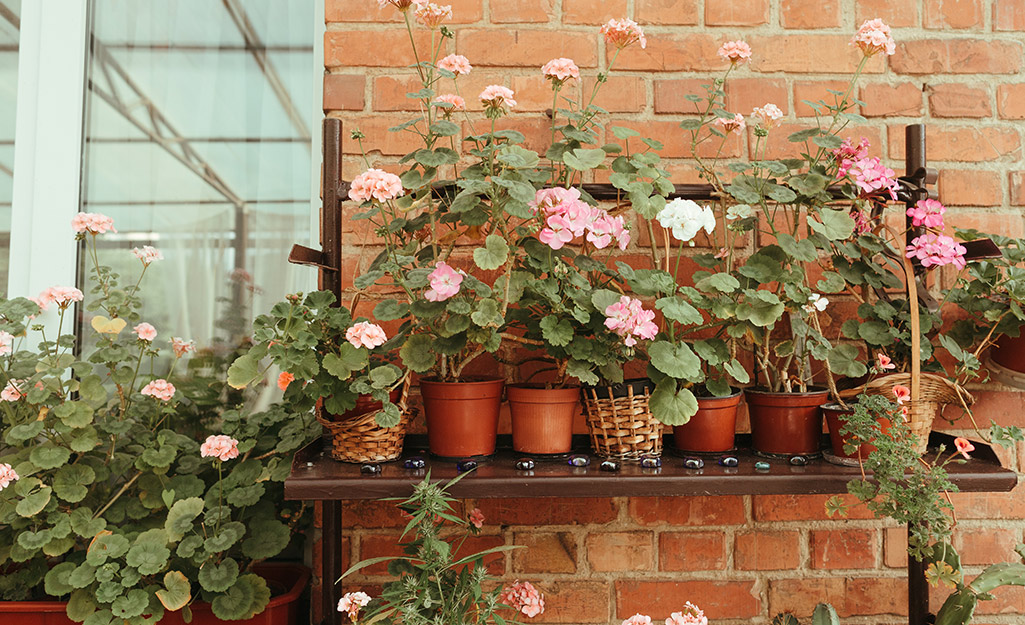 To plant a potted rose:
Dig a hole twice as wide as the root ball and a few inches deeper than the container.
Mix a handful of bone meal into the soil.
Take the rose out of the pot and loosen its roots with your fingers. Put the rose in the hole. Make sure it isn't any deeper in the ground than it was in the container.
Replace the soil in the hole and use your hands to pat it down. Water thoroughly and then mulch with shredded bark or pine straw.
Tip: Wear gardening gloves to protect your hands from thorns when you plant roses.
Planting Roses in Containers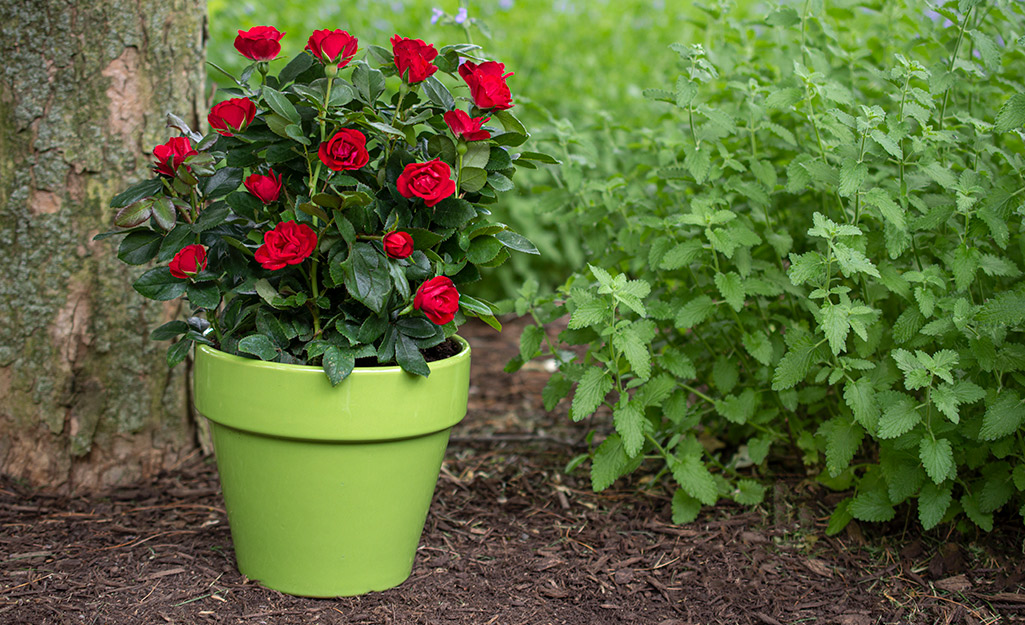 To plant your potted rose in a planter or another container: 
Mix well-draining potting soil with compost. Use two-thirds soil and one-third compost for balance. You can also add a granular rose fertilizer to the mix if you wish.
Fill the container two-thirds full with the soil mixture.
Remove the plant from its pot and loosen its roots with your fingers. Make a small mound in the center of the container and put the rose on top. Spread the roots over the mound.
Add soil until it's level with the top of the root ball.
With your fingers, pat the soil in place. Add more soil as needed to cover the root ball completely.
Water the rose bush and apply a two-inch layer of bark mulch to seal in the water.
Rose Care and Maintenance Tips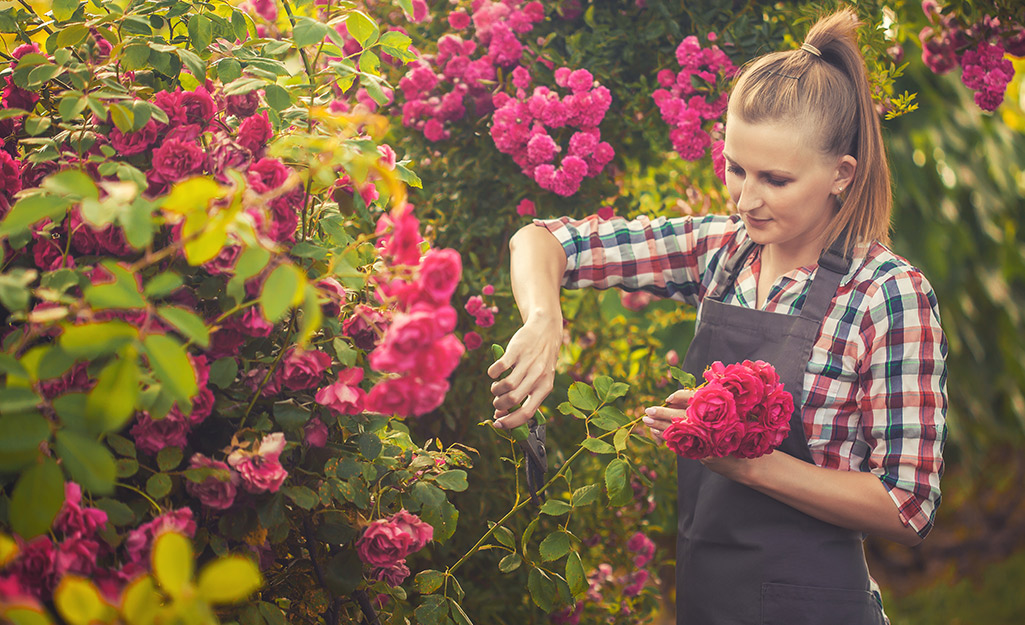 Pick a spot for your rose with at least six full hours of sun a day and good drainage.To get your roses growing and keep them looking great during the growing season, follow these care tips:
Water regularly. Give roses in the ground a drink twice per week, on average, early in the morning. Water container roses daily as needed. A soaker hose or drip irrigation system can make watering outdoors easy.
Clean up leaf litter promptly. Remove dead leaves from the ground to allow air to flow to the plant.
Prune. Cut back the rose bush by half in late July or early August. If you're pruning more than one bush, clean off your shears with a disinfectant spray before you move on to the next plant.
Control pests. At the first sign of pests, use organic pest control products. Follow the manufacturer's instructions for the best results.
Apply fertilizer according to the plant's instructions in July and August.
Use pruners or scissors carefully to make your own rose arrangements. Drop the roses into a bucket of water to hydrate the stems.
With the right preparation and plants, growing roses in your garden is a DIY task you can do yourself. Understanding the different rose types and growing zones, will help you plant and care for your roses properly. Ready to find the perfect roses, soil, planters and more? Use the Home Depot Mobile App to locate products and check inventory. We'll take you to the exact aisle and bay.
Explore More on homedepot.com