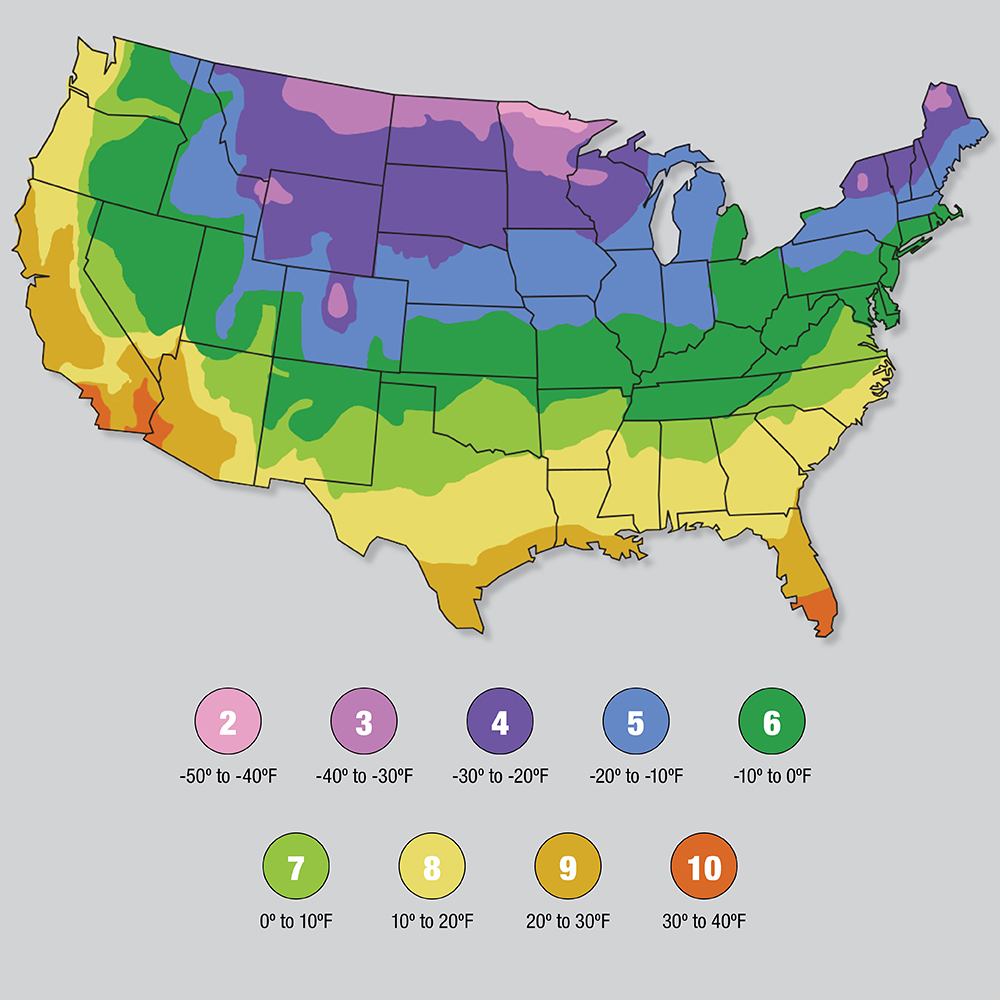 Learn how to grow the best plants for your climate when you start with your site's hardiness zone. "Put the right plant in the right place" is one of the basic principles of gardening, and when you know your hardiness zone, you can determine if the flowers, edibles, shrubs and trees you want in your garden will survive and thrive in your climate.
The map in this guide is based on the USDA Plant Hardiness Zone map that uses average minimum winter temperatures across the country to determine what plants will surive winter where you live. The USDA map covers 13 zones with temperatures ranging from -60 degrees Fahrenheit (Zone 1) to 70 degrees Fahrenheit (Zone 13). At the top of the map here, you'll find Zone 2 and, traveling south, the numbers increase to Zone 10 in the southernmost points of the United States. Each zone represents a 10 degrees Fahrenheit range, so, for example, Zone 7, represented by the pale green belt across the middle of the country, experiences an average minimum temperature in winter of 0 to 10 degrees Fahrenheit. 
Know Your Hardiness Zone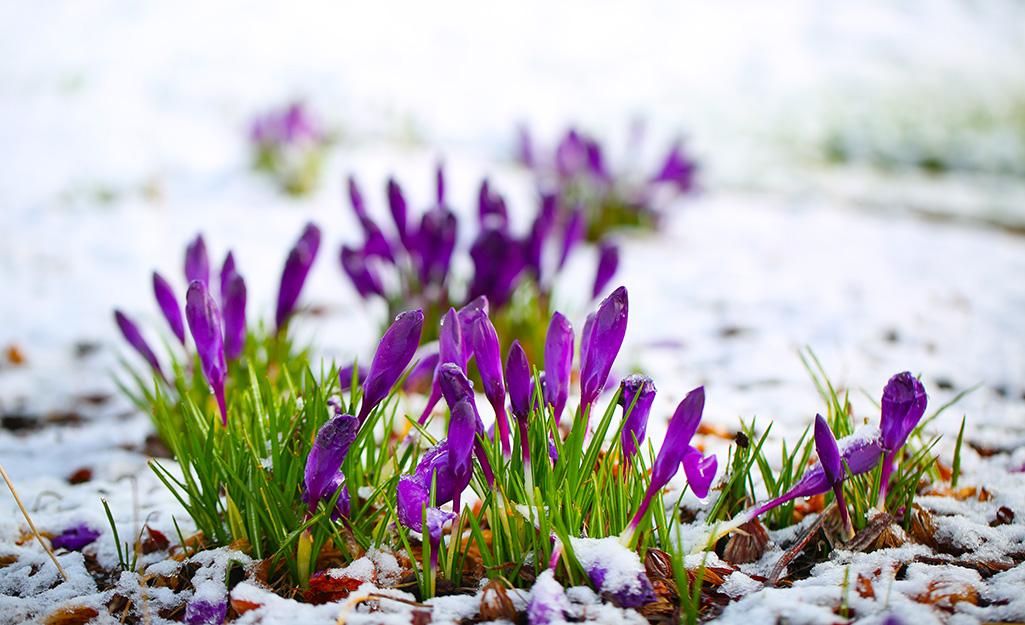 When you know your hardiness zone, you get more out of your gardening dollars. Learn what plants and shrubs are perennial in your zone. These will come up every year and, unlike annuals, will not need to be replaced. Learn more about the differences between annuals and perennials.
Look for a plant's hardiness zone on plant tags and online. Because the zone number increases the further south you go, choose plants that are your zone and lower. For example, if you live in Zone 6, choose plants that are winter hardy to zones 6, 5, 4, 3 and 2. (Keep in mind that plants that can handle Zone 2 winter cold may not tolerate the heat of a Zone 6 summer.) Plants that fall in your range will thrive in your landscape.
How to Determine Your Hardiness Zone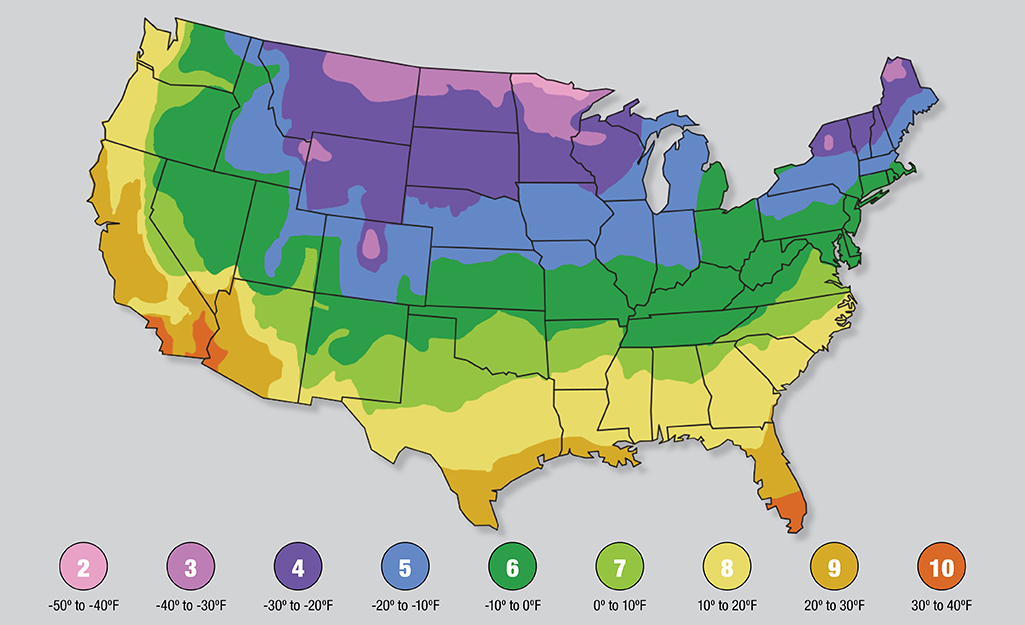 Look for your area of the country and follow the color-coded dots on the bottom of the map to determine your zone. When shopping for plants, look for hardiness zone information on plant tags and online. 
Even within zones, not all gardens will be the same. With microclimates and variations in weather, you may have years when tender plants will survive winter cold, or an instance when an unexpected severe cold snap takes out hardy plants. Pay attention to areas in your garden that may provide protection for tender plants through winter, or a break from summer heat for winter-hardy plants that may struggle in summer.
Another valuable piece of gardening information is your area's average date of last frost in spring and average date of first frost in fall. This will help you plan spring and fall vegetable gardens. Find out your region's average date of last frost in spring and first frost in fall in this frost date calendar.
Whether you need the right planters, seeds or potting soil, The Home Depot delivers online orders when and where you need them.
Explore More on homedepot.com