When your tomatoes begin to climb upward, give them some support. Whether just planted or started months ago from seed, staking your tomatoes gives the vines the support they need to grow healthy, plump and juicy fruit.
Remember, there's no wrong way. Depending on the size of your space, you may need a cage or trellis, or combine any of the methods below.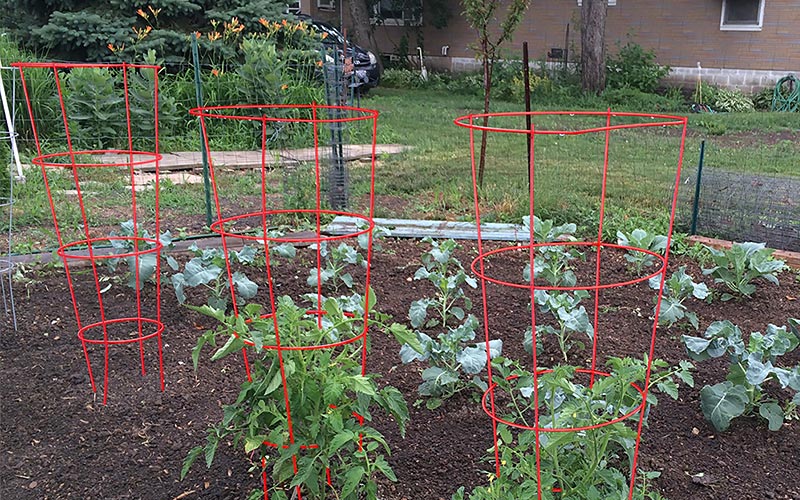 Who says your tomatoes can't have fashion colors, too? Put a color cage around your tomatoes early in the season and watch them grow up in style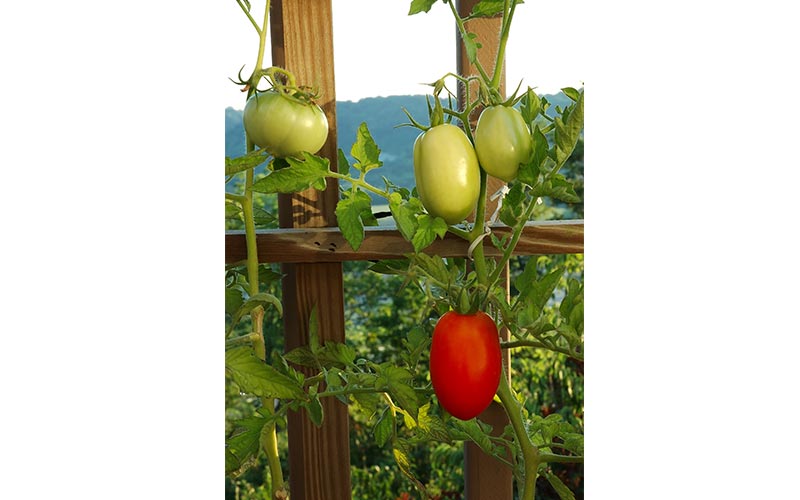 When your tomatoes tower over the cage, you may need added support. Try a trellis. You can attach the branches with zip ties, floral tape or twisty ties from bread bags. Another idea is a folding trellis. Just unfold and grow.
If you're staking more than tomatoes, a teepee may be the way to go. You can create one as tall as you need it to be. For a quick and easy option, choose a ready-made teepee, which comes in various sizes. You could also use wooden stakes or bamboo and string for a DIY version.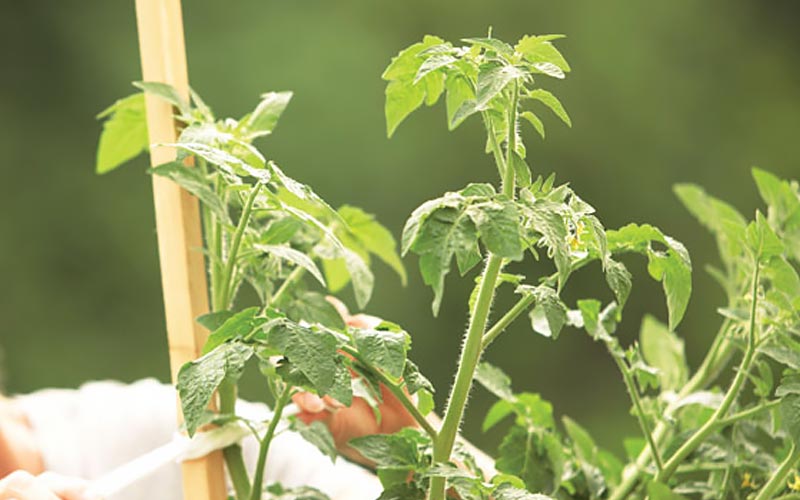 Whether bamboo, wooden or plastic poles, a common and budget-friendly way to keep tomatoes growing north is plain old stakes. Use ties or clips to carefully secure your vines to the stakes.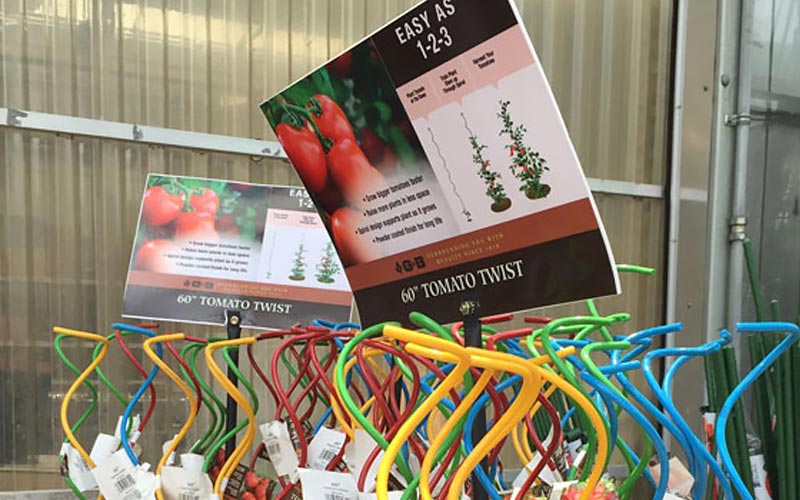 When you use spirals to hold your tomatoes in place, you're training the main vine to sit in place. Just twist the tomato vines around the spirals, such as the Tomato Twist, then add additional support as needed. Use clips or floral tape when the tomatoes get large