Ideas & Inspiration
Ideas for Christmas Wreaths
Using live greenery, create a warm and inviting welcome to the holiday season with these 8 stunning Christmas wreaths for your front door. Learn how to make several easy wreath projects and get ideas for decorating.
Keep your holiday greenery looking fresh by misting it with water every day.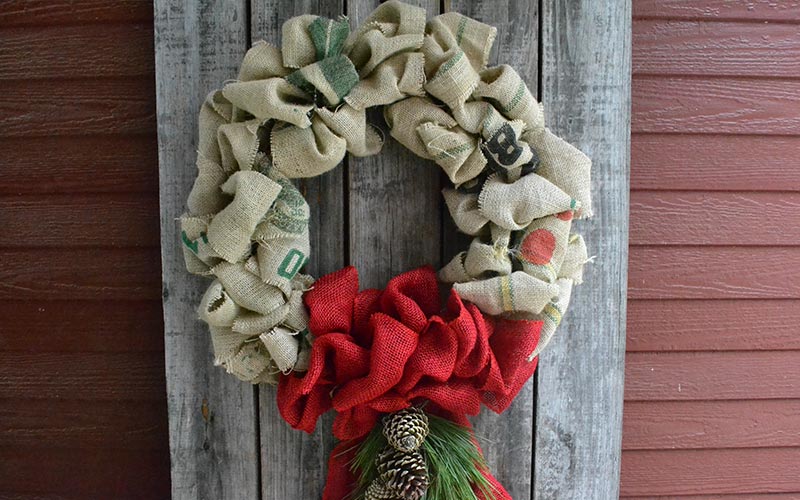 This fun twist to the burlap wreath is crafted from a coffee bean sack. To get the look, use sharp scissors to cut the side and top seams, opening up the sack. The cut along the length into 4-inch strips. Weave the strips into a wire wreath frame. The bow is 4-inch red burlap ribbon, pulled through the wire frame for a full look. Finish the bow with a tail cut from the ribbon and a spray of pine needles and gold-painted pine cones.