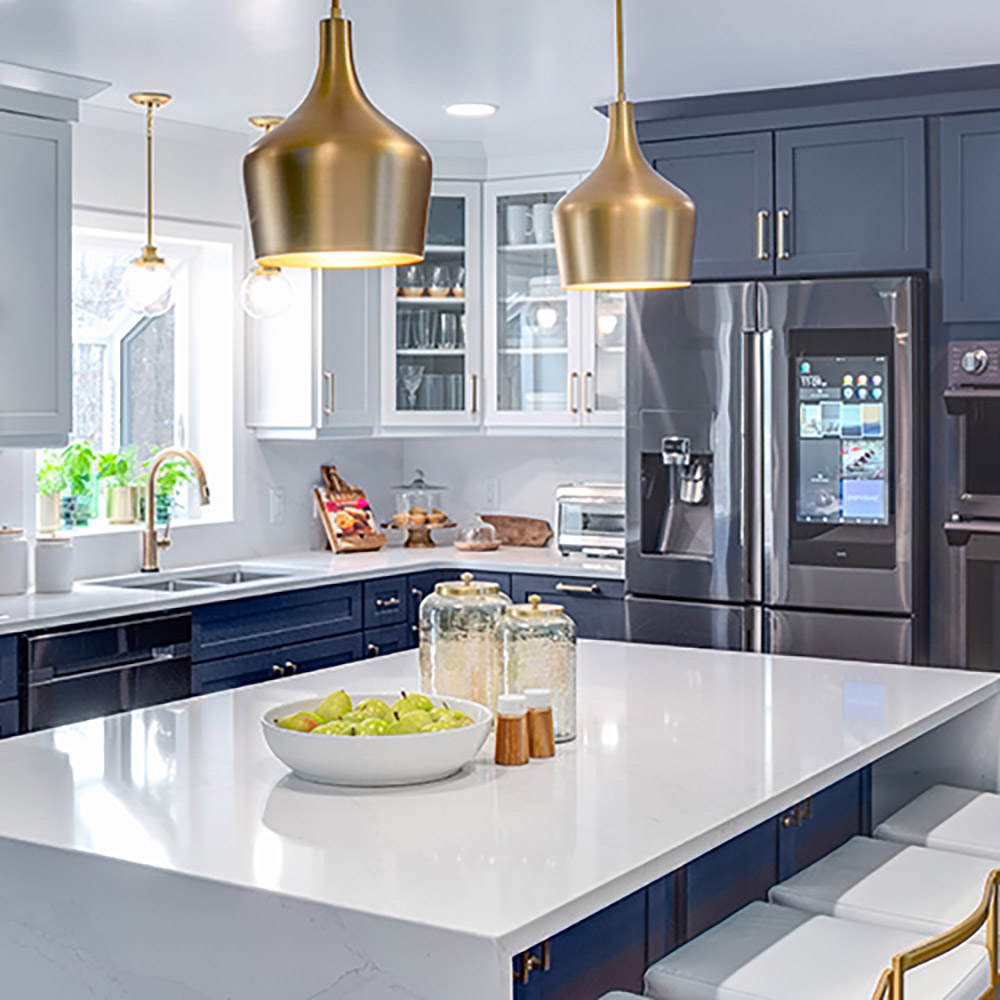 Choosing between renovations or remodels affects whether you get the most out of an aging or outdated property. Renovation and remodeling take very different approaches to updating rooms or buildings. Whether making a space more appealing for residents, converting a floorplan to a different use or preparing a building for sale, carefully compare the benefits of renovations versus remodels. 
What Is Renovation?
Renovation means restoring a room or building to good condition. A renovated room will be updated without changing its purpose. For example, a renovated bathroom remains a bathroom. Renovations usually include repairing structural damage or replacing dated fixtures with new ones. Renovation upgrades can be primarily cosmetic and make a space more appealing to residents, clients or potential buyers.
The following are common renovations:
Updating a kitchen with new cabinets and fixtures
Replacing old windows with new ones
Applying new paint
Updating appliances
Replacing tiles or flooring
Replacing outdated systems
Renovations are common on multifamily properties to make units more attractive. Simple updates like installing new flooring and improving curb appeal with exterior paint and landscaping can draw in new residents. New, stainless steel kitchen appliances are also popular for their sleek, modern look. 
Renovations usually require less labor and fewer costs than remodeling, so they can offer a safer return on investment.
A related process, refurbishment is defined as renovation or redecoration of a structure or other object. Refurbishment involves cleaning, equipping or retrofitting a building, or otherwise improving its sustainability and energy efficiency.
What Is Remodeling?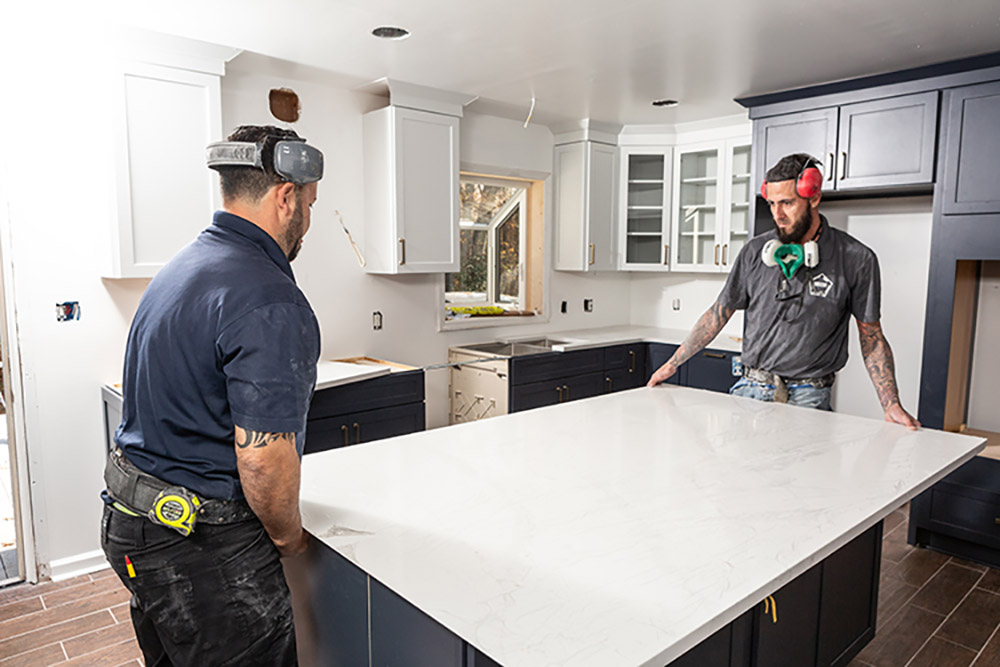 Remodeling means altering or making a significant structural change to a room or building. Remodeling can involve putting an addition on a dwelling, changing the floorplan layout or making major updates such as new plumbing.
Examples of remodeling include:
Expanding square footage
Gutting, removing or adding walls
Raising ceilings
Adding plumbing
Adding HVAC ducts or central air
Finishing a basement or converting an attic
Installing a kitchen island
Remodeling offers the same cosmetic benefits as renovation while providing more opportunities to improve safety features and reduce a building's carbon footprint. Remodeling not only gives a space a new look, it can provide new uses or functions that make workflow more efficient, enhance employee morale or attract potential clients. Expanding footage or putting an addition on a building can allow a business to grow.
Remodeling is more complex and time-consuming than renovation, potentially requiring more extensive labor and materials costs. Remodeling an occupied space can be disruptive or require renting a temporary space. An expensive remodel can be riskier than renovation but have greater potential benefits. 
When considering the logistics of a significant remodel, follow the rule of thumb to "plan backward and execute forward." Divide the project into the steps for all of the preparation, permitting, construction and cleanup. Determine how long each step will take and then create a reasonable schedule. Setting a completion date that's too optimistic can lead to costly overruns.
Permits for Remodeling and Renovation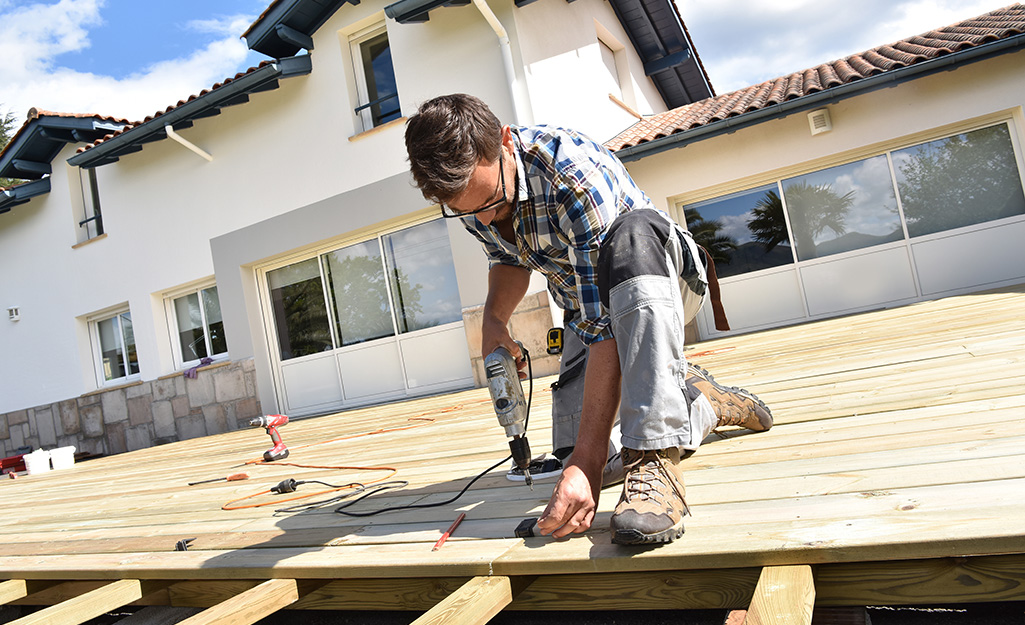 Building codes in different regions and communities can have significant differences, but you should expect to pull a permit for many remodeling projects. The projects that require permits include:
Wall demolition or changing the layout of a room
Changing a roofline
Installing new electric wiring or upgrading electric panels
Running new plumbing supply or drain lines
Any job that involves the main sewer line
Building additions or garages
Installing swimming pools
Permits are usually not required for the following renovation types of projects:
Replacing countertops or appliances
Updating kitchen and bath fixtures
Laying roofing with similar material
Installing new flooring
Building sheds or workshops
OSHA Construction vs. Maintenance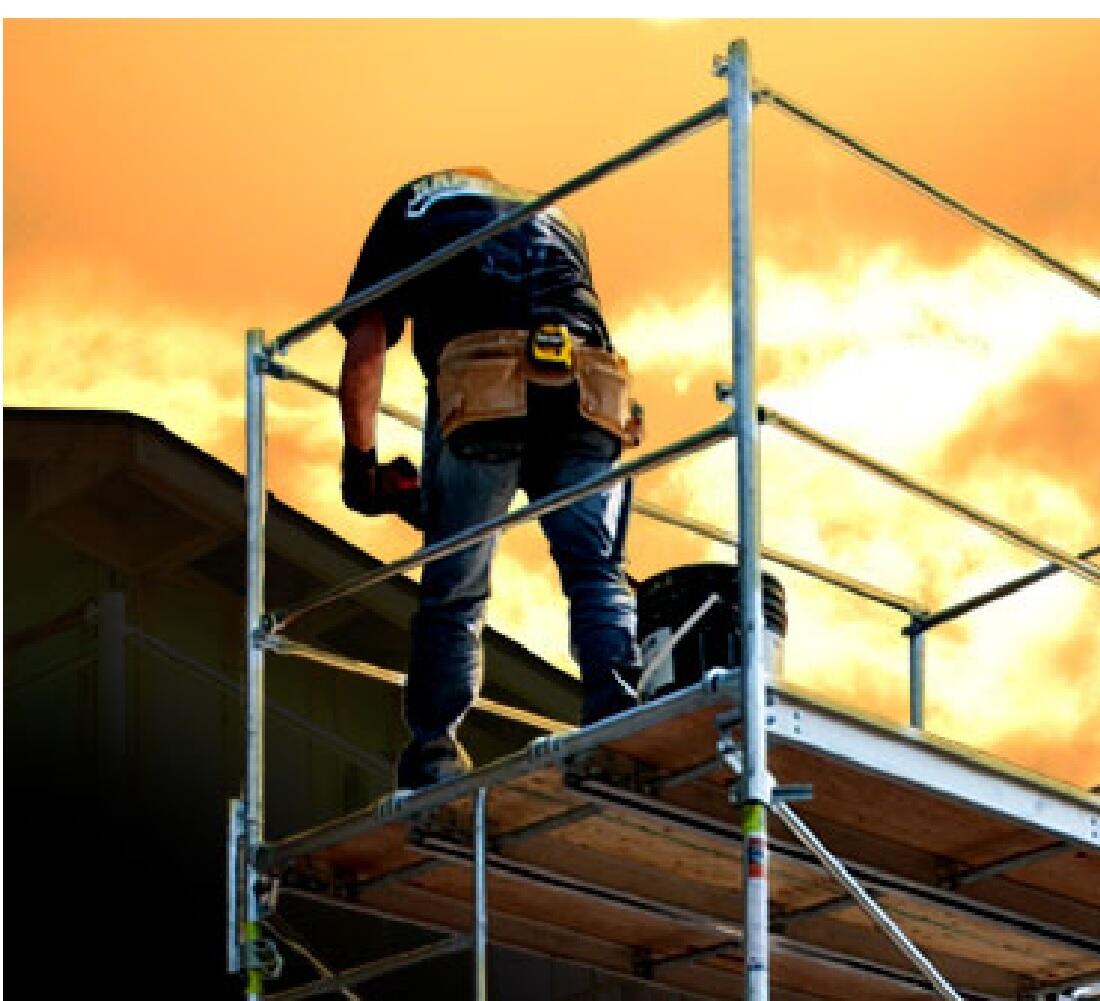 When conducting a renovation or remodel, be aware of the labor codes that apply. The Occupational Safety and Health Administration defines construction as "work for construction, alteration and/or repair, including painting and decorating." Work that falls under this definition is governed by construction-specific labor requirements in OSHA 1910. 
OSHA characterizes maintenance activities as keeping a structure, fixture or foundation in proper condition in a scheduled or routine fashion. Work that falls under these terms will be governed by the general industry standards in OSHA 1926. 
Most renovation and remodeling jobs will fall under OSHA Construction Standards, because they include upgrading or expanding a property rather than replacing existing features. If a remodeling job fails to meet OSHA safety standards, it may be subject to fines.
When to Rebuild Instead of Renovating or Remodeling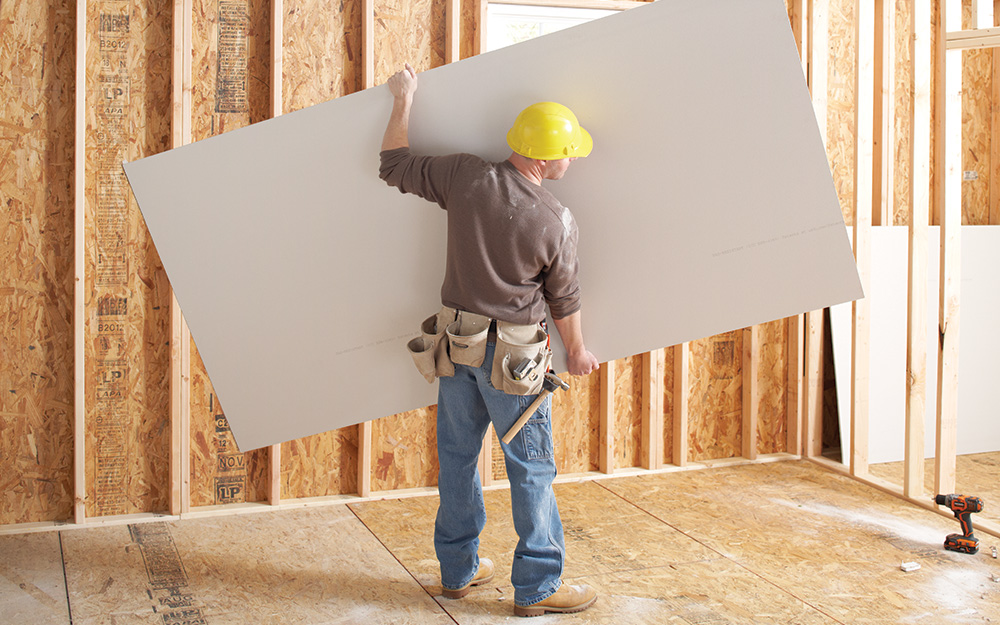 If a building is in poor condition, new construction or rebuilding may be a more cost-effective option than either renovation or remodeling.
About half of all commercial buildings were constructed before 1980, according to a 2012 survey by the U.S. Energy Information Administration. The older the building, the more expensive it will be to bring up to code for all safety, energy efficiency and ADA requirements. Older buildings containing asbestos or other hazardous materials can be more expensive to remodel.
Newer buildings tend to be larger with more floor space, allowing for more potential occupants. Designing a new building from scratch provides more control over energy sustainability.
Pro Tip: If remodeling or renovation cost more than new construction, rebuilding is the better option.
More Tools. More Products. More Perks.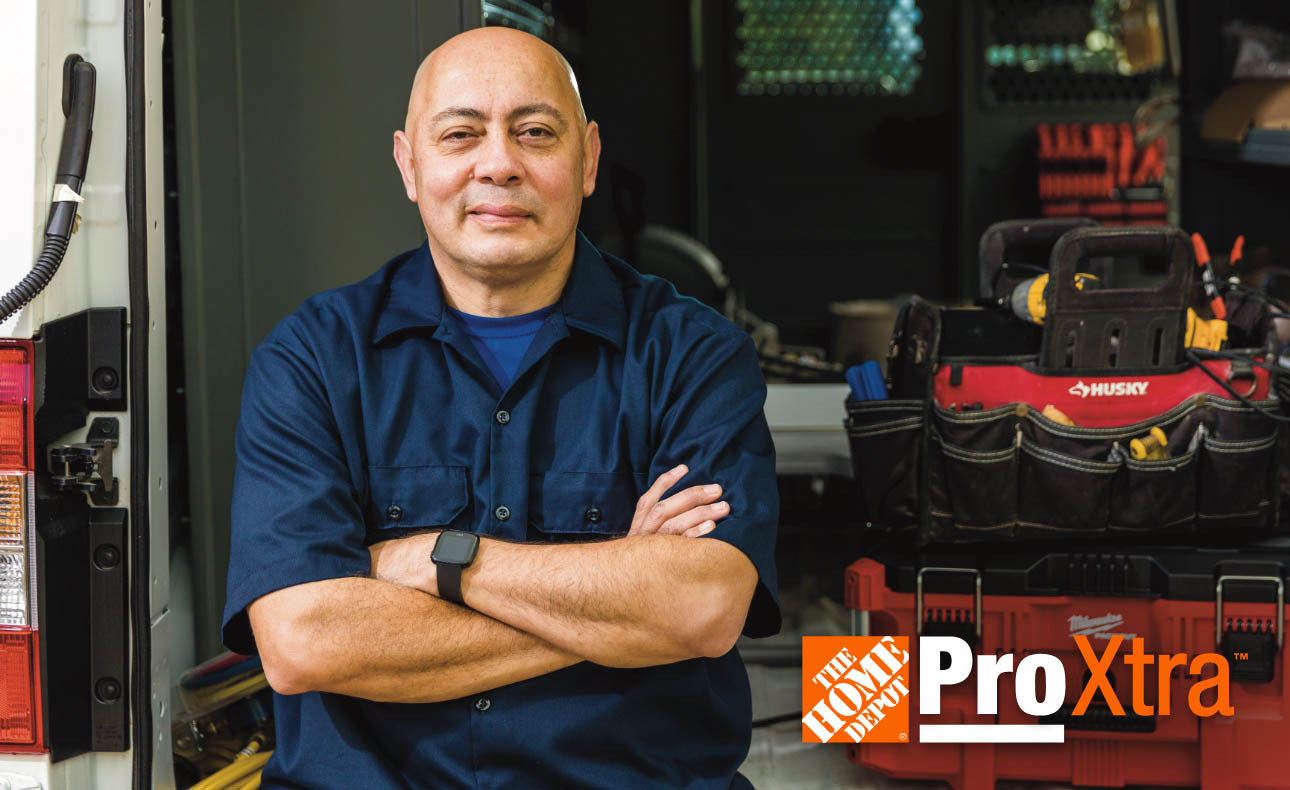 Be more competitive and boost your bottom line with Pro Xtra, The Home Depot's loyalty program built for Pros. Sign up today to access the enhanced Pro Online Experience, built with the online business tools and time-saving features Pros need. 
Renovation vs. remodel is not always an either/or decision. Some projects will involve combination of renovating and remodeling to maximize a structure's potential and make it look as good as new.
Get the products you need—fast. Purchases are stored in your Pro account for up to six months with Buy It Again, so you can quickly reorder your frequently-used items and get back to the job.
Occupational Safety and Health Administration, "1926.32 – Safety and Health Regulations for Construction". 
Explore More on homedepot.com