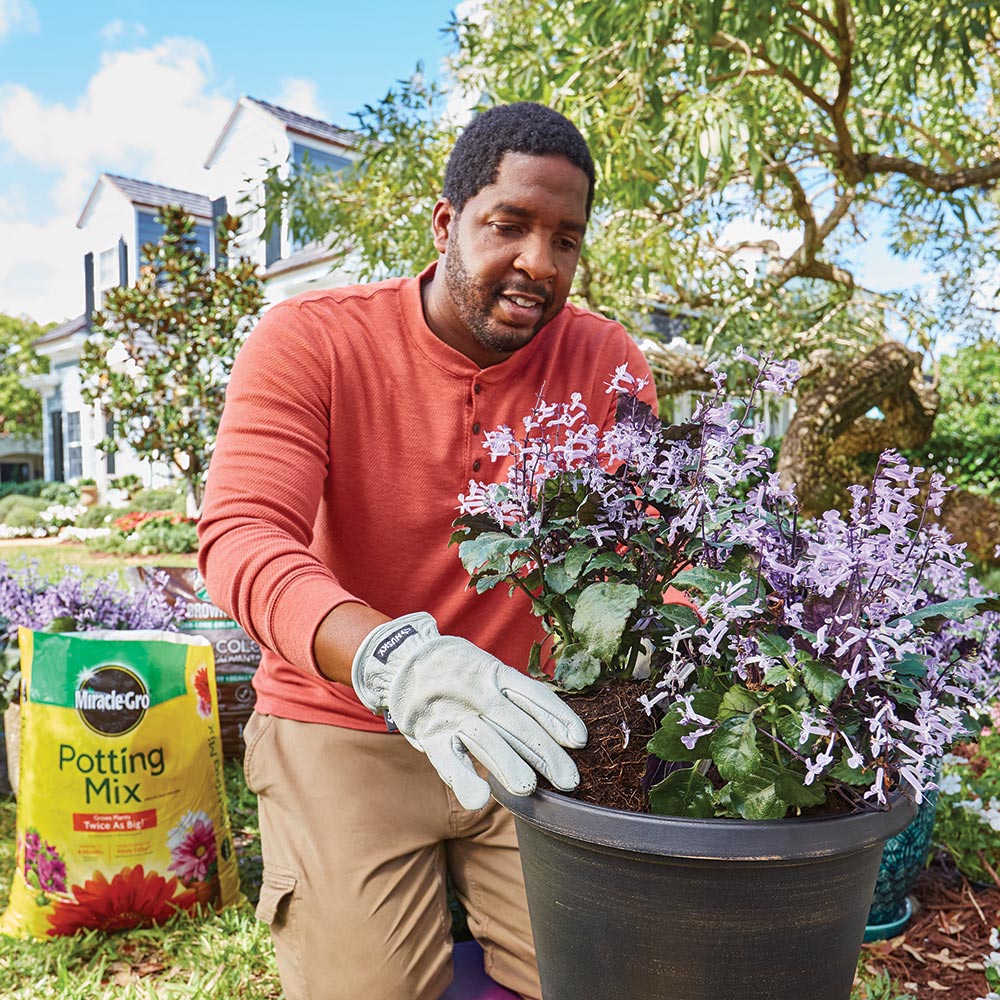 Get your landscape and your home ready for warm weather with these tips. Take on a few tasks each weekend, from prepping for a vegetable garden to cleaning gutters, and before you know it, your home will be in shape for relaxing and enjoying the outdoors.
Follow this checklist and check out more guides to learn how to maintain your home and landscape.
Clean Up Lawn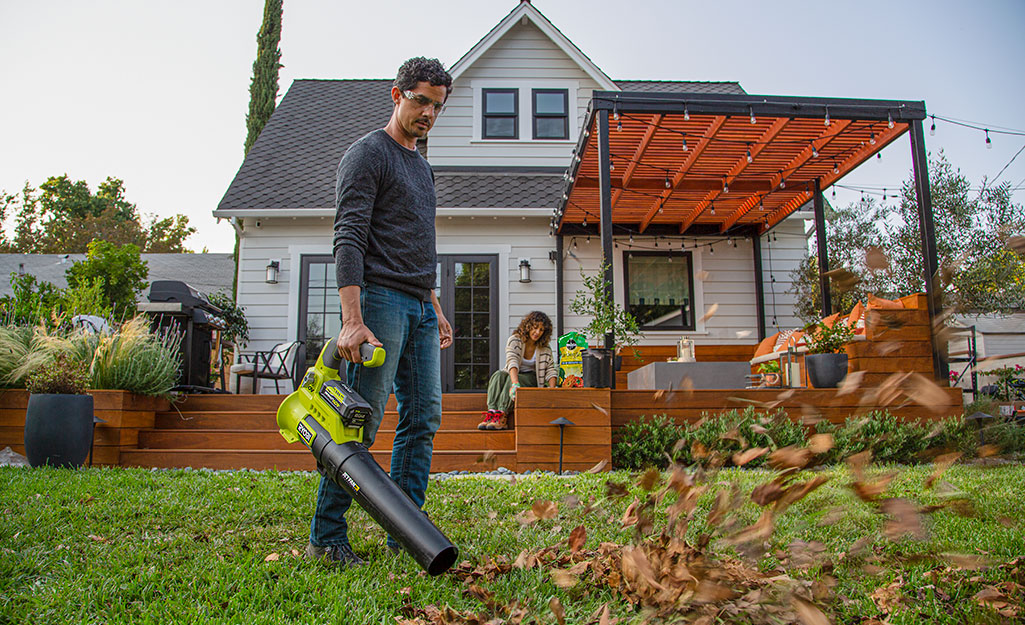 Begin by cleaning up debris outside. On the first clear day in late winter, start by picking up sticks and raking up any leaves. You can compost these materials, or bag them up for your municipal trash pickup. 
A leaf blower makes short work of leaves. Choose from gas-powered, electric-powered, cordless or backpack models. Look into dual-function blowers that vacuum leaves and turn them into mulch. These tools cut down the amount of leaves you bag by as much as 90 percent. Remember to use ear protection while using a leaf blower.
Rake or blow the leaves into manageable piles so that you can easily dispose of them. 
Paper lawn and leaf bags can be used when disposing of leaves, they can be added to compost piles.

Take a look at your trees. If you have large trees that need pruning, contact a certified arborist.
As you clean up your lawn, mowing, edging and trimming will be needed, but wait for the weather to warm up. Outside temperatures should be warmer than 40 degrees Fahrenheit to begin mowing your lawn. If temperatures dip back below freezing, the cold can damage your lawn.
Prep Lawn for Spring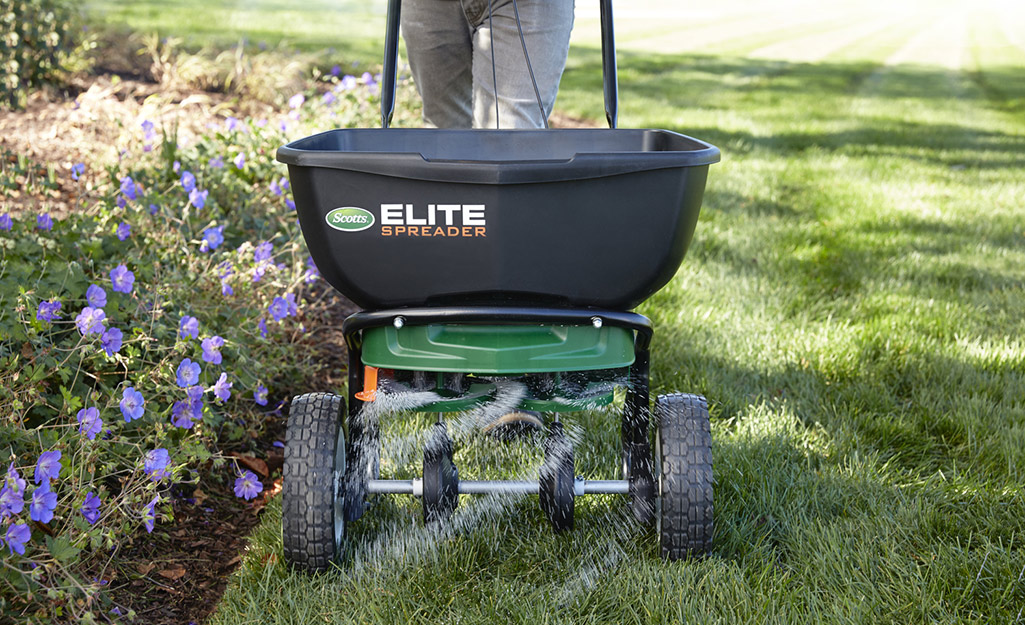 After you get the lawn and landscape cleaned, make a plan for the basics of a healthy lawn.
If you're uncertain of the kind of soil that you have and its pH, it's a good time to get a soil test. Contact your local Cooperative Extension Service for a low-cost test, or purchase one from the Garden Center. Amend the soil based on the test results, with products like compost, topsoil and lime.
Aerate: Foot traffic and mowing lead to compacted soil. A steel spike aerator is ideal for small yards, while a core aerator is designed to handle bigger spaces. Both of these are available at The Home Depot Tool Rental Center.
Pre-emergents: The easiest way to control weeds, to eliminate them before they emerge in spring, is by applying pre-emergent weed killer. However, if you plan to reseed your lawn this spring, you can't do both. Do your research before you apply weed killers.
Seed: Apply grass seed, according to the directions, using a drop spreader. Water thoroughly after you seed, and continue watering daily to ensure proper growth and development.
Lime helps balance the pH in acidic soils, leading to a healthier lawn. Apply lime using a drop spreader on a very dry lawn.
Tip: For the best results, overseed your lawn after you aerate. With plugs removed from the soil, the seeds will achieve better coverage and have more access to essential nutrients.
Prep Flower and Vegetable Beds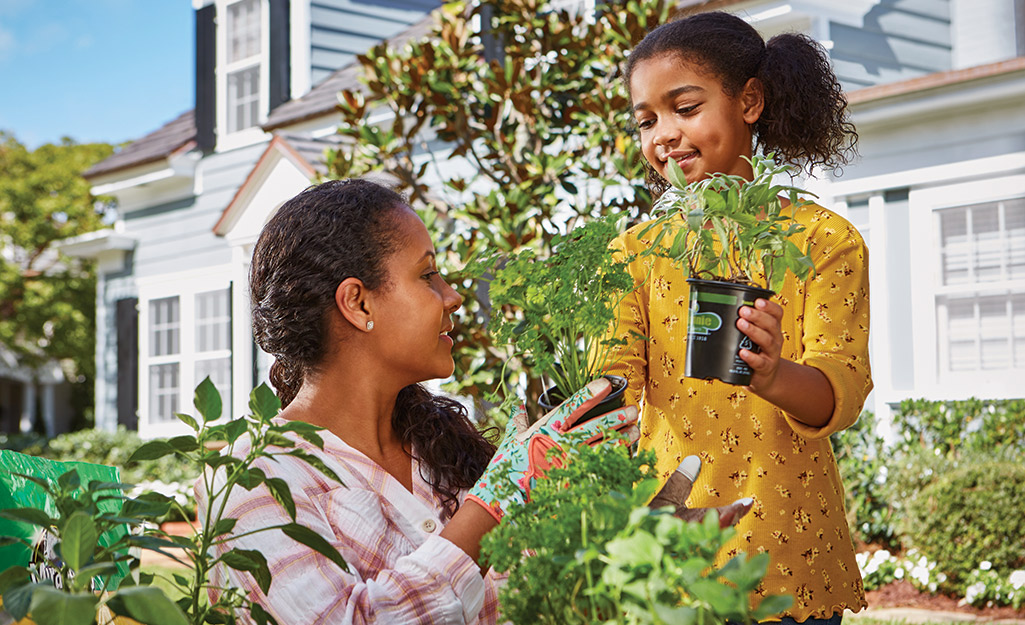 If you have a vegetable garden, early spring is a good time to conduct a soil test and amend soil. You may have sown a cover crop like clover that you can dig up and turn into the soil. Most vegetable garden soil can be improved with an inch-thick layer of organic compost that will improve drainage and provide nutrients to plant roots.
In ornamental beds, you can divide perennials like hostas. Dig them up and use a tool like a sharp spade or even a serrated bread knife to slice into two or more new plants. Share with fellow gardeners or plant in a new area in your landscape.
Prepare your containers for colorful spring and summer annuals. First, if you put away last year's containers empty, bring them out and clean them. You can fill a galvanized tub with a mild cleaning solution, let the pots soak, rinse them and let dry in the sun.
Prepare to Water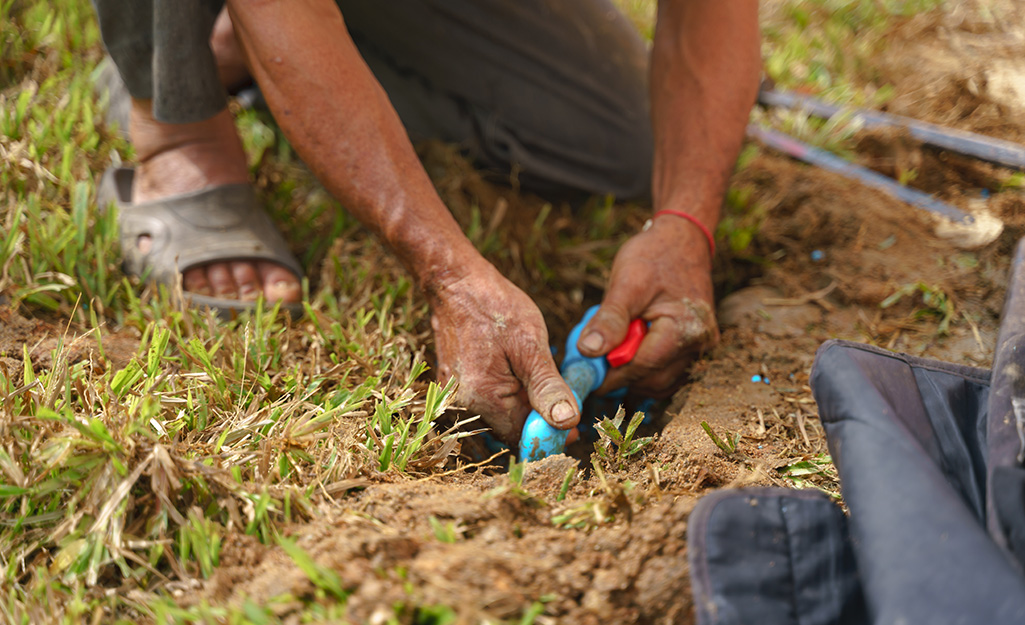 Watering your lawn and garden will soak up your outdoor time in the warm seasons. Take time in spring to check all garden hoses and make repairs, or upgrade to new pro grade heavy duty hoses. Check nozzles and hose reels, too.
Planning in spring will save on your water bills, and if your area is affected by drought, can save your lawn and plants, too.
Consider upgrading to a smart sprinkler controller. This device allows you to control your sprinkler from your smartphone and can reduce your water bill up to 50 percent.
Drip irrigation for container gardens is a game changer in mid-summer heat waves. No more twice daily waterings from a hand-held garden hose. Connect your pots with drip irrigation and your plants will thrive without the irritation of hand-held irrigation.
Get a Handle on Weeds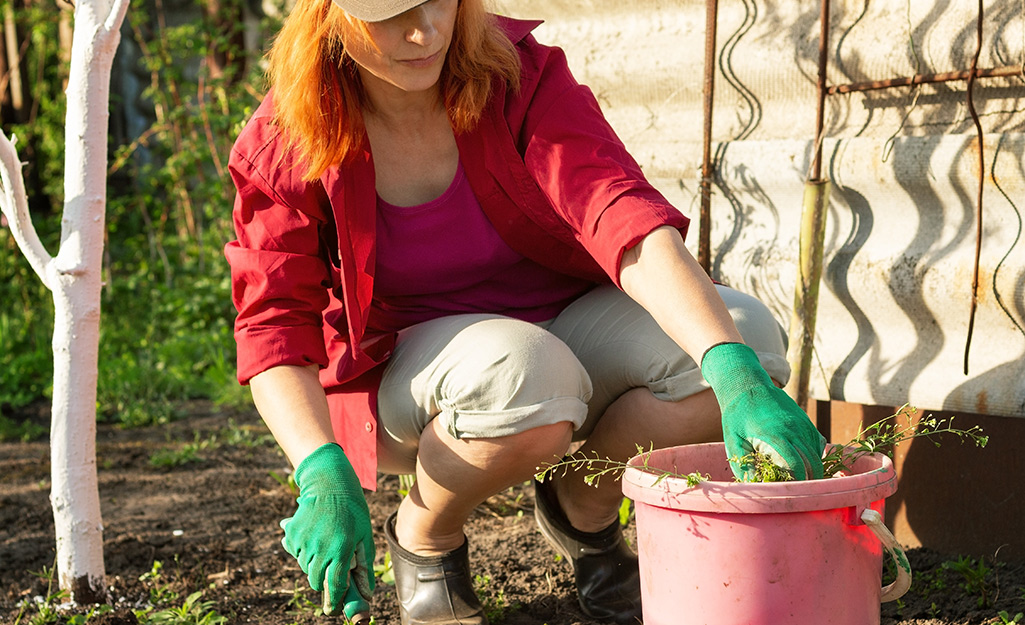 For both lawns and gardens, the best defense against weeds is a strong offense. In lawns, apply pre-emergent weed killer to keep weeds from emerging and then setting seed. 
There are abundant options for organic weed control, as well. Build up healthy soil, apply organic fertilizer and utilize mulch and landscape fabric to suppress weeds.
The best organic weed killers are your hands and a sturdy cultivating tool. 
Dig weeds up by the root using weeding tools. 
Weed seeds can lie dormant for years, so avoid perennial weeds by not digging too deeply. 
Weed early and often. Start in early spring before weeds can dig in and grow. 
Hoe planting beds regularly with a scuffle or push hoe.
Spread Mulch in Garden Beds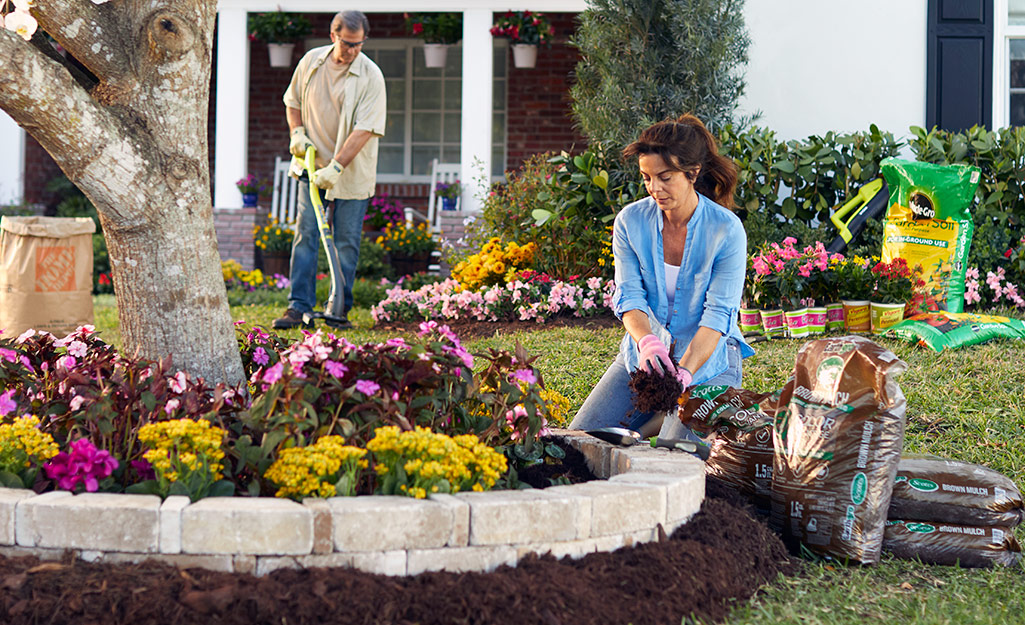 Adding a blanket of mulch in pathways and garden beds will check several boxes off your spring maintenance to-do list. This multi-purpose, organic product helps control weeds, enrich soil nutrients, retain soil moisture and insulate plants from weather extremes. Adding visual appeal is another benefit.
Purchase mulch by the bag or in bulk. If you find yourself making multiple trips to the Garden Center for bagged mulch, consider scheduling a bulk mulch delivery.
Spread mulch with a garden fork about three inches deep in planting beds. Don't press mulch up against plant stems or trunks; that practice can encourage insect or pest damage.
Clean and Organize Tools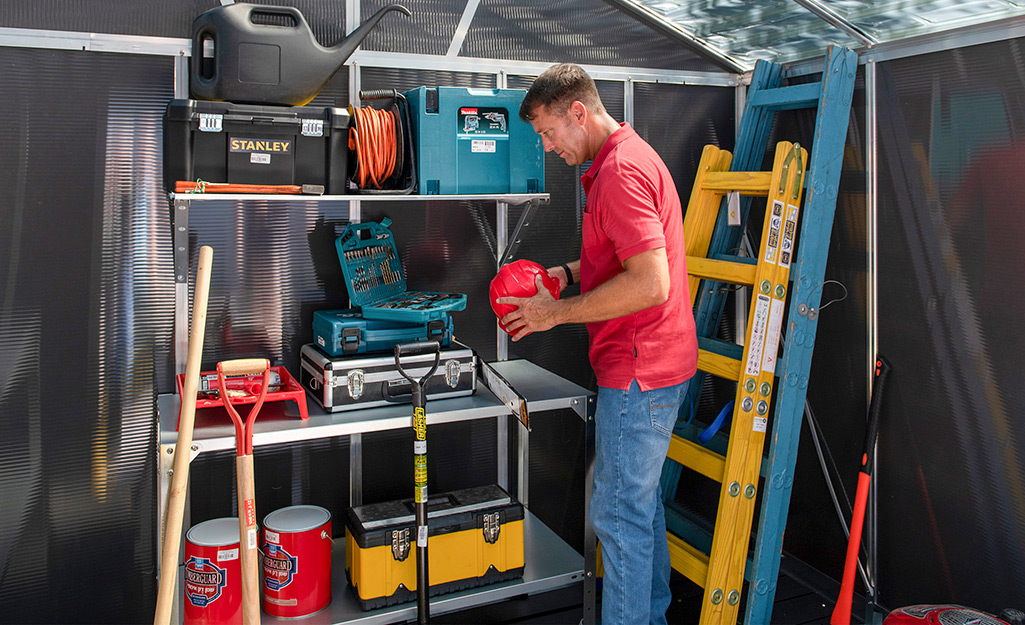 You probably cleaned your garden tools before you organized and stored them last fall, but in case you didn't, now is the time to locate them and give them a wash. Use a mild detergent to clean garden hand tools used for digging. Cutting tools like pruners, loppers and snips need a wipe with disinfectant before using. 
Remove rust from well-used garden tools by soaking them in a vinegar solution. Learn more about repairing damaged tools in How to Maintain Garden Tools.
Tip: When you start pruning your shrubs and trees, bring a long a soft cloth and disinfectant spray and wipe down the blades in between cuts. This will reduce the spread of fungal diseases.
Check Roof and Clean Gutters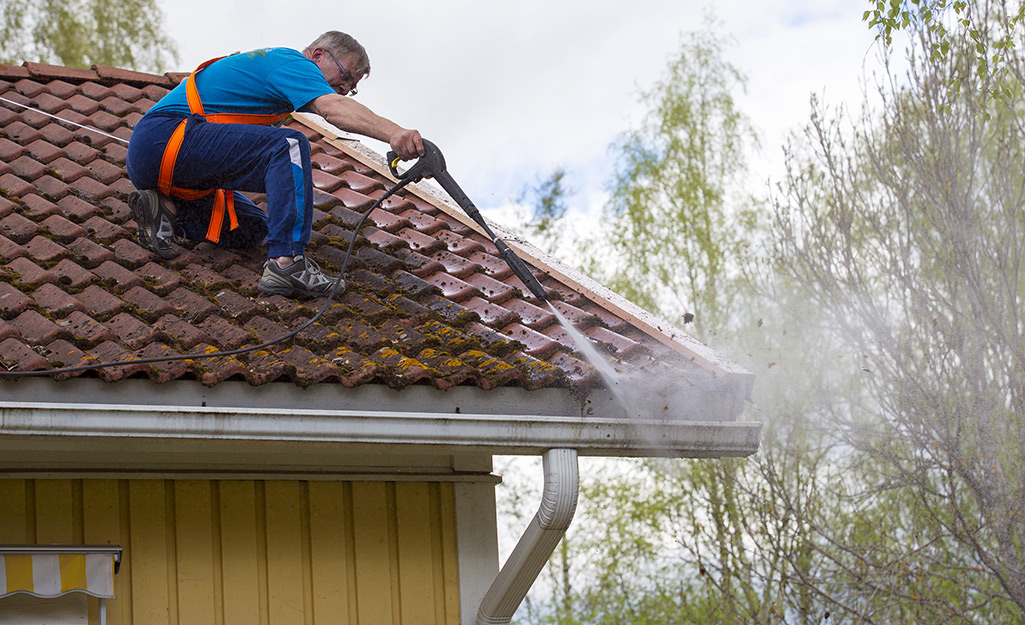 Clean your gutters twice a year to ensure proper drainage away from your home and your home's foundation. Inspecting your gutters ensures they're working properly throughout the year. Depending on the height of your home, you'll most likely need an extension ladder to reach your gutters. 
Once you've climbed up to your gutters, put on some waterproof gloves. Scoop the leaves out by hand. You can also hire a professional if you have any safety concerns. Here's more tips to make cleaning your gutters easier:
Remove the leaves on your roof with a roof rake. Position the rake behind the leaves and pull forward until they fall off the roof. 
Use a pressure washer gutter cleaner attachment. It's curved to fit easily into your gutters. It shoots a powerful stream of water in opposite directions. 
Once your gutters are clean, consider topping them with a gutter topper to help keep them leaf-free.
Your home's roof protects your possessions and your family year-round. Take some time in spring to check out your roof (from a ladder) and also your attic, to inspect for damage, clear debris and make repairs. 
Safety Tip: Position your ladder on level ground. Make sure it doesn't move from side to side as you start to climb. Always keep one hand on the ladder for safety.
Wash Exterior Windows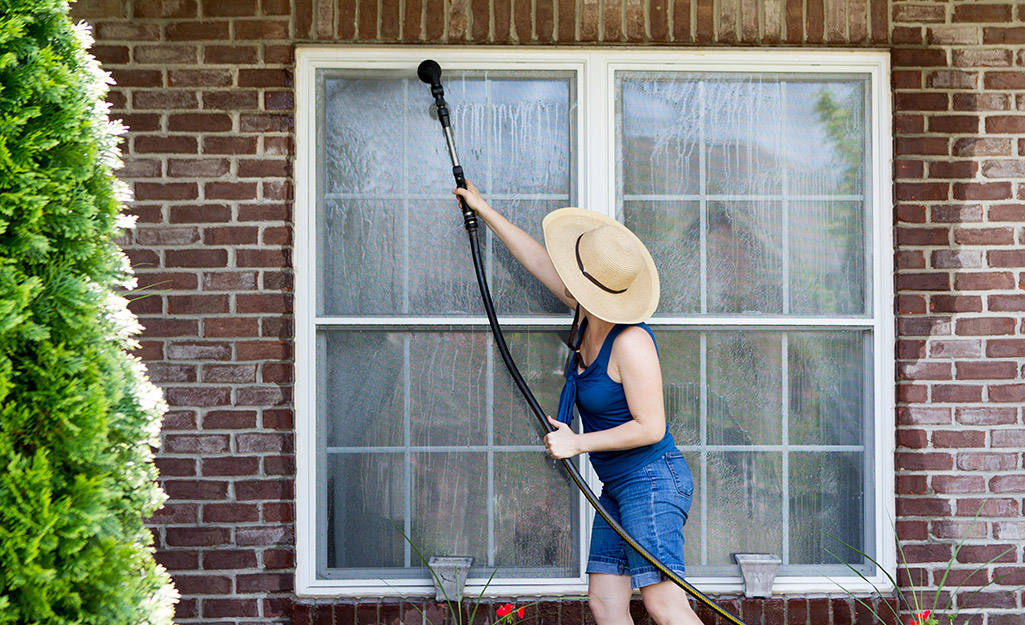 Enjoy your spring landscape from inside your home when you clean the grimy dirt from your windows. 
To clean the exterior of the window, first use a garden hose on a low or medium pressure setting to spray off excess dirt and pollen.
You can safely remain on the ground and use telescopic scrubbers to reach the second floor, or higher, windows. 
To use a window cleaner, get a bottle designed for use with a hose and attach it to the nozzle. Spray the solution onto your windows, then scrub, rinse with clean water and let dry.
Pressure Wash Decks and Driveways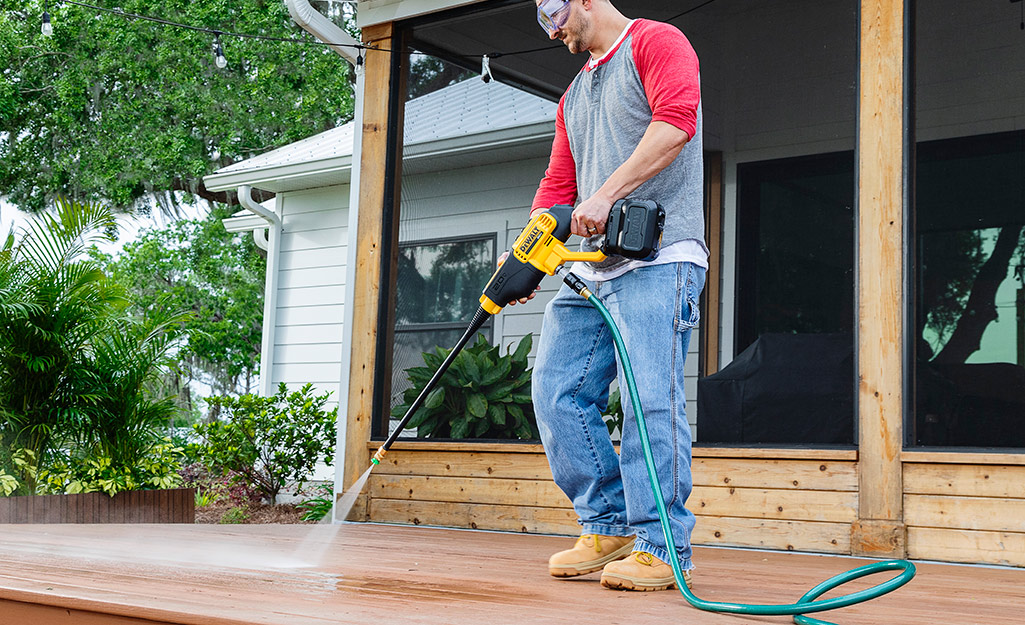 Use a pressure washer for easy, high-powered cleaning of patios, decks and outdoor furniture.
There are electric, gas-powered and commercial-grade pressure washers. Look for pressure washer features like spray wands and other adapters. 
Select which all-purpose cleaner, mold and mildew cleaner or concrete degreaser you need. There are ones specifically designed for use in pressure washers to remove stubborn stains. 
Give your home's exterior a good once over. This will loosen the baked on dirt from winter weather. 
Clean your driveway, walkway, patio, porch and deck thoroughly. 
Wash your patio furniture. Make sure you select a gentle setting.
Seal Windows with Caulk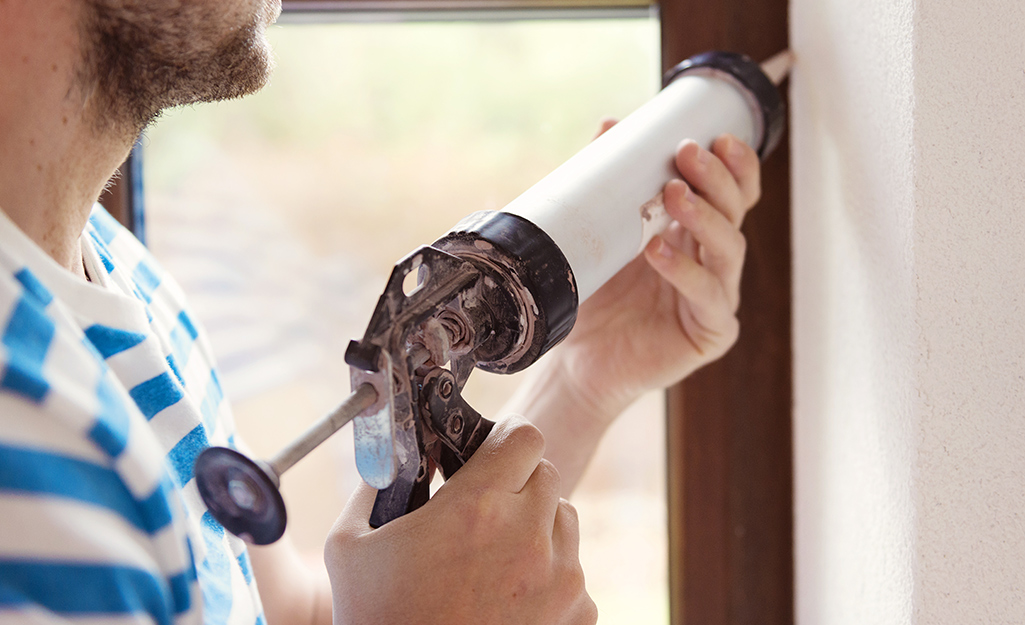 Just as important as in fall maintenance, take time this spring to seal up your house in anticipation of hot and humid weather.
Apply caulk around the frames of your windows and doors. Add caulk just about anywhere you find a crack, loose seam or opening where air can creep in. Install weather stripping around doors and windows inside. It helps eliminate costly drafts and lost air conditioning.
Change Air Filters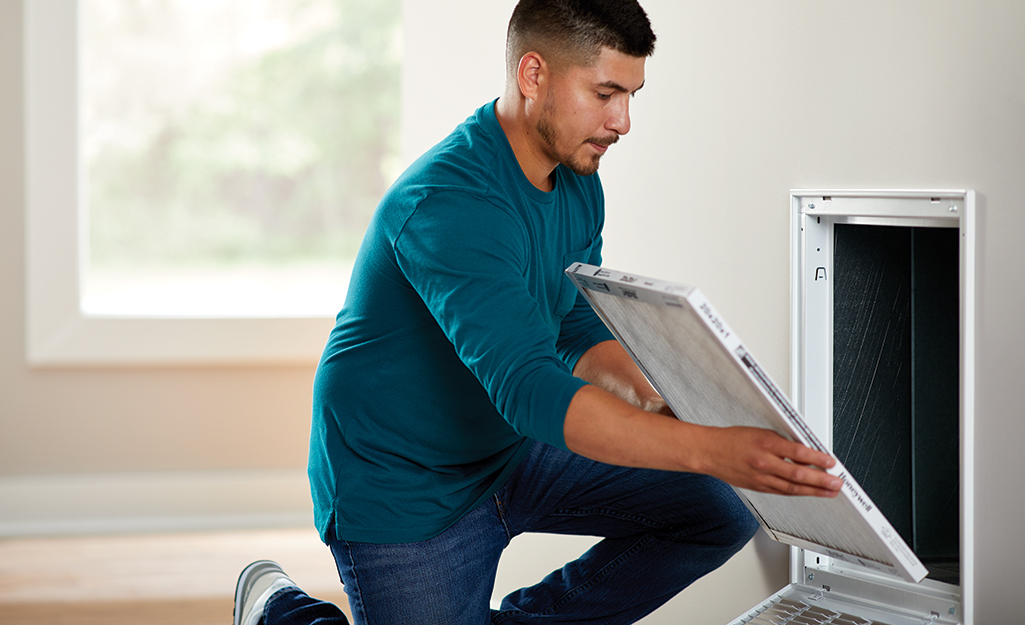 Regularly check your air filter. Dirty air filters make your heating and cooling systems work harder, which uses more energy and increases your utility bills. 
In general, replace your filters quarterly or every two months, if you have pets. If a member of your household has allergies, change them more often or as needed.
Don't wait for the first heat wave of summer to get your a/c checked out. Schedule a professional early in the season to inspect your cooling and heating units. They can change filters, too.
Tip: Bring your old filter with you (or a picture will usually suffice) when you shop, so you can find the right replacement.
Caring for your home in each season keeps it and the landscape in top condition. Whether you need garden tools or a cleaning solution, The Home Depot delivers online orders when and where you need them.
Explore More on homedepot.com