Updating an outdoor area, such as a porch, can be done simply and with style. Think of your outdoor spaces as extensions of your indoor living areas. There's no reason a porch can't be as cozy and welcoming as your living room. This guide will show you a few summer porch ideas to help you make the most of your porch and create a peaceful escape when the weather is nice.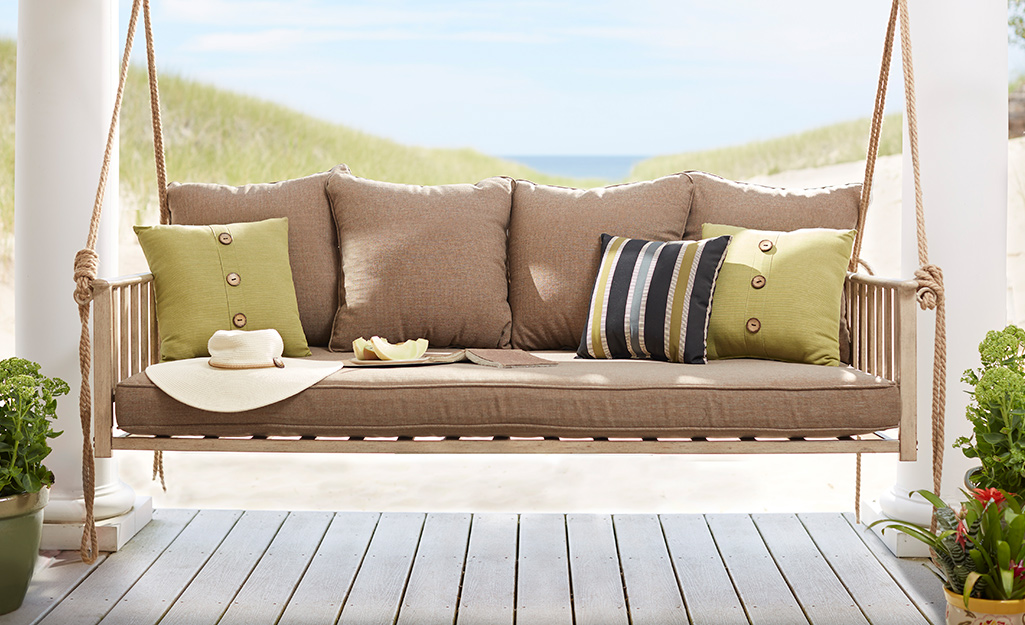 Whether you use the porch for a reading spot, weekend brunch space or just a quiet area to watch the world go by, comfortable seating is a must. Look for furniture that fits in your spot while leaving room for daily comings and goings, deliveries, etc.
No matter if you're looking for a conversation set, a swing, bench or a full outdoor set, rust, mildew and UV-resistant furniture will be your best bet.
Throw pillows will not only bring an added level of comfort but they are also a great way to show your off your personal style.
Additionally, a small table to hold glasses, books and other items may come in handy as well.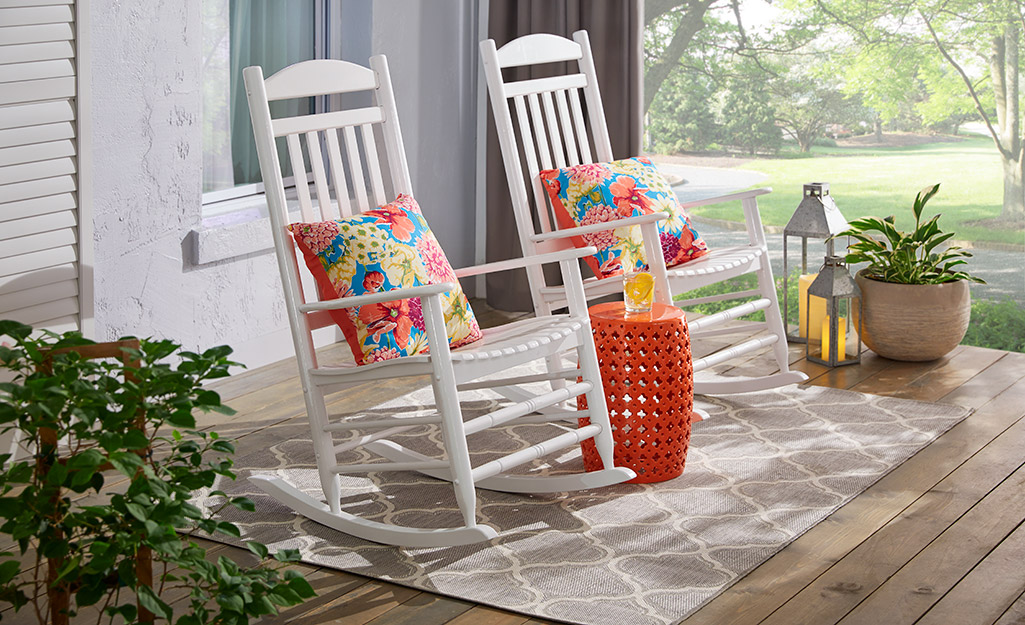 Because porches are usually one empty area, it's important to define space when creating a spot or two to relax. Outdoor rugs and doormats can help you distinguish an area for seating or greeting. A neutral color rug will open up the area and make it appear larger. While a brightly colored rug will provide a cheerful greeting for passersby.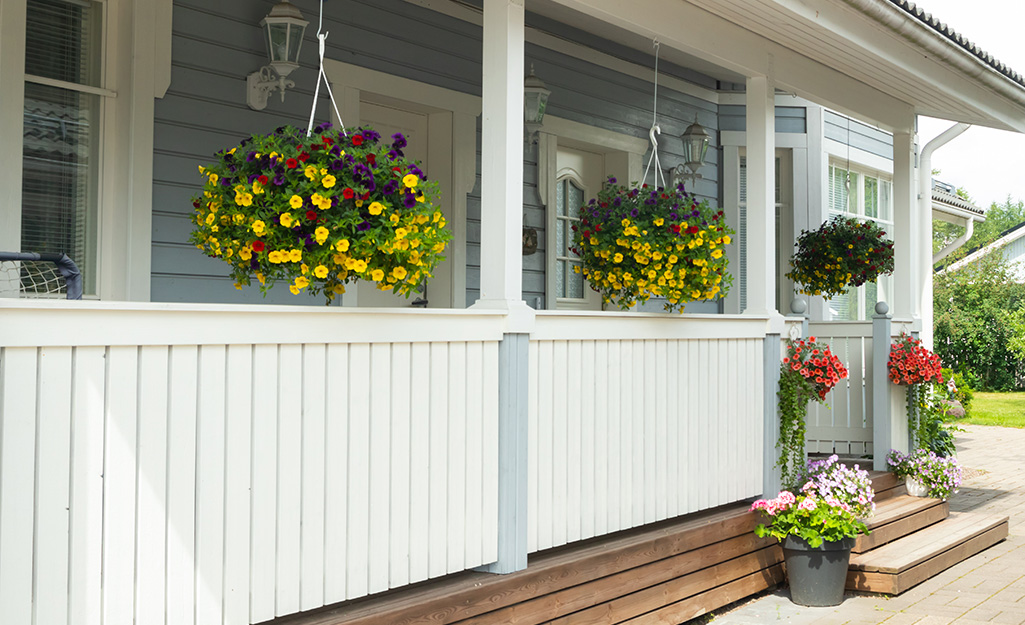 Consider your climate and add flowers and greenery in the colors of the season. Bright red geraniums in containers and pretty red and pink petunias in hanging baskets bring cheer. Ferns can also be hung as a natural screen while smaller plants, such as succulents or orchids make great outdoor decor. If you have the space, window boxes underneath windows or hanging off a porch railing complete the look.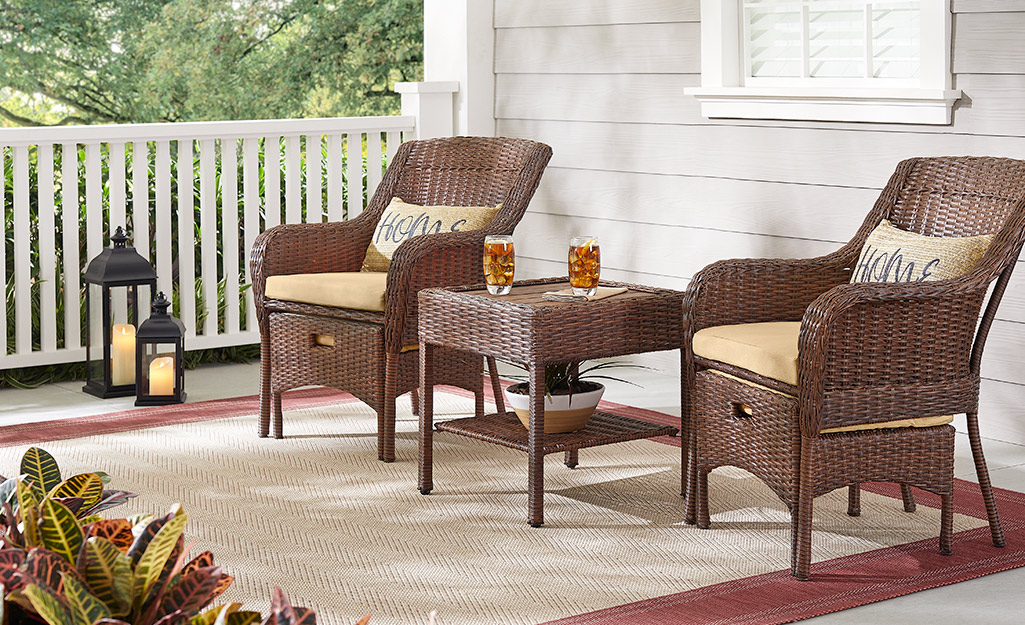 Upgrade your porch with accessories, such as lanterns and door wreaths. New lanterns flanking the door can give your home instant curb appeal while also providing safety. Hanging a wreath is another affordable way to switch things up without taking on a project.
Tip: Use battery-operated LED candles with built-in timers inside your lanterns. They'll automatically turn on at dusk.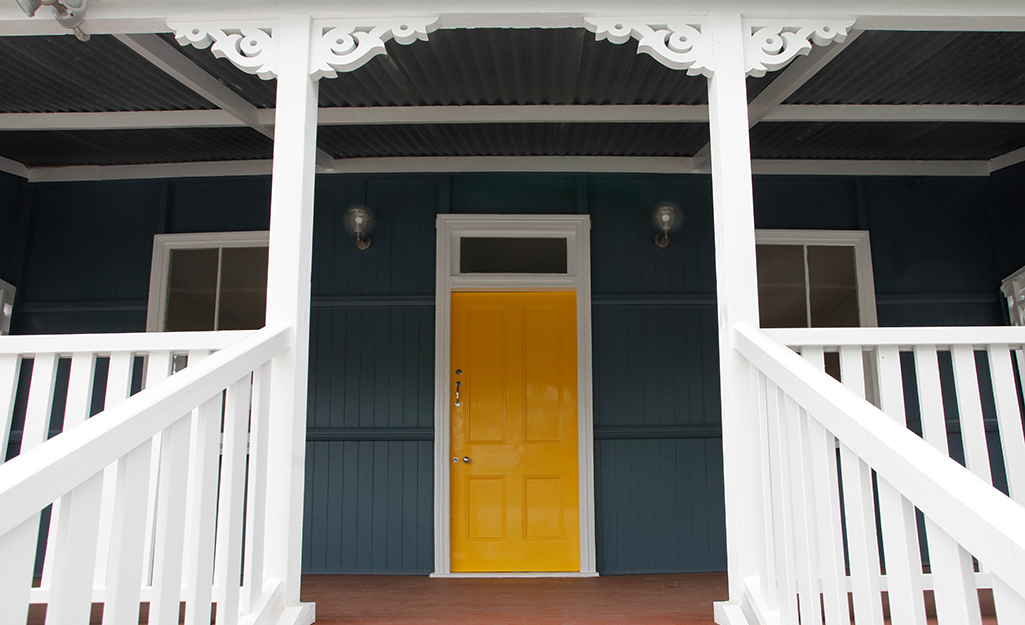 If you've got the time to really welcome the season, consider refreshing the paint on your front door and shutters with a summer color. Vibrant colors that are reminiscent of summer days, beach towns and sunshine can help transport you away even if you're not sitting surfside.
Tip: Always check with your neighborhood association for approved colors.
No matter the size of your porch, there are plenty of ways to update and upgrade the space. From small space seating to lighting, we can help you find everything you need to get your porch ready. The Home Depot delivers online orders when and where you need them.