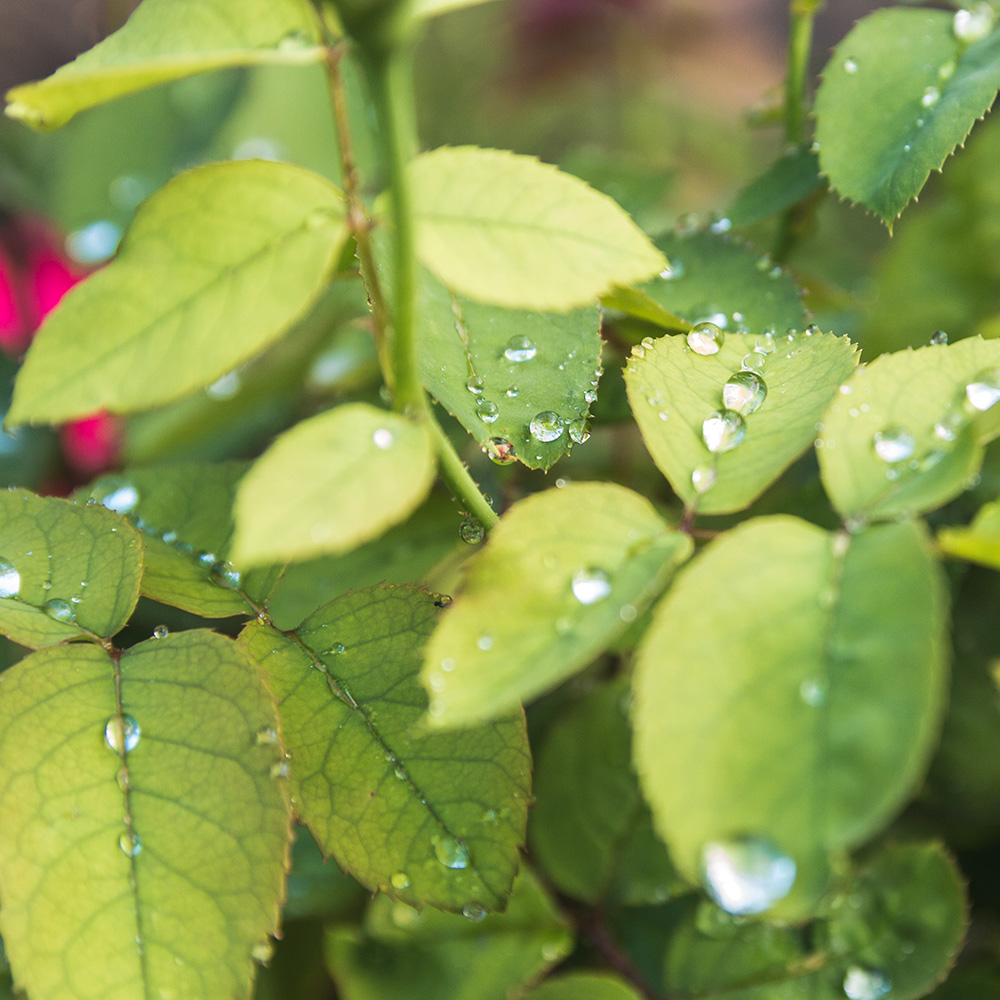 Conserving water will not only help cut down your energy bill but it will lessen your home's impact on the environment. There are ways to keep your lawn and garden alive and well while still using less water. Check out this guide and learn water conservation tips to help you maintain lush, green grass and gardens with less waste.
Benefits of Conserving Water in Your Lawn or Garden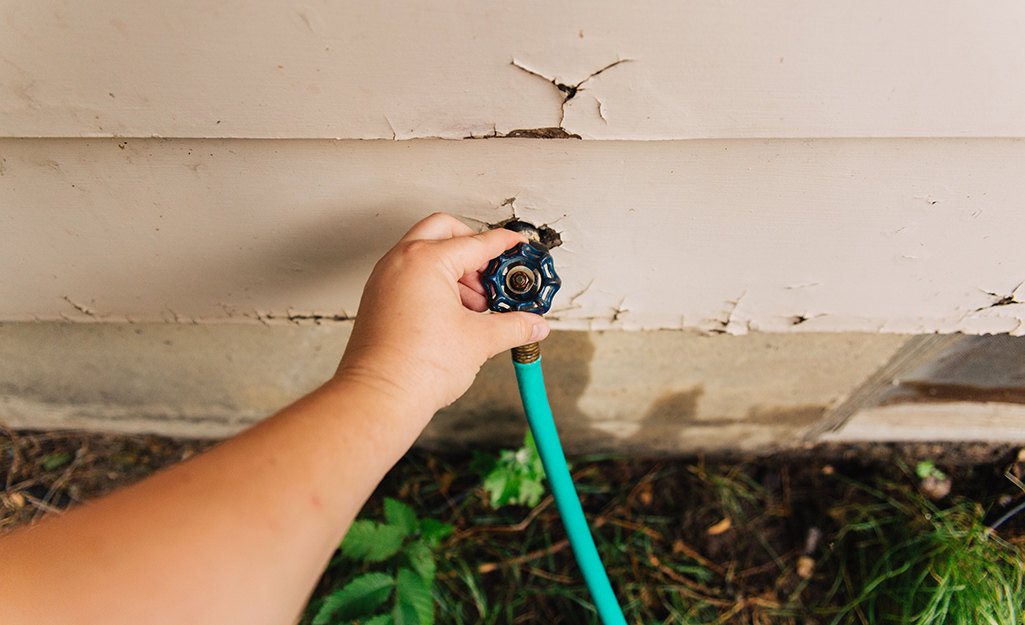 On average, nearly half of a home's water usage goes toward keeping the yard looking nice and well-maintained. Water saving is especially important in times of drought, but even when there's plenty of rain, there are several benefits of conserving water in your lawn or garden: 
Water efficiency helps divert less water away from our bays and rivers, keeping our waterways healthy. 
Less water usage equates to lower energy demand, which helps reduce air pollution.
Using less water to maintain your yard can lower wastewater treatment costs. 
The more you conserve water in your lawn or garden, the more you'll save on your monthly water bill. 
Design Your Lawn to Conserve Water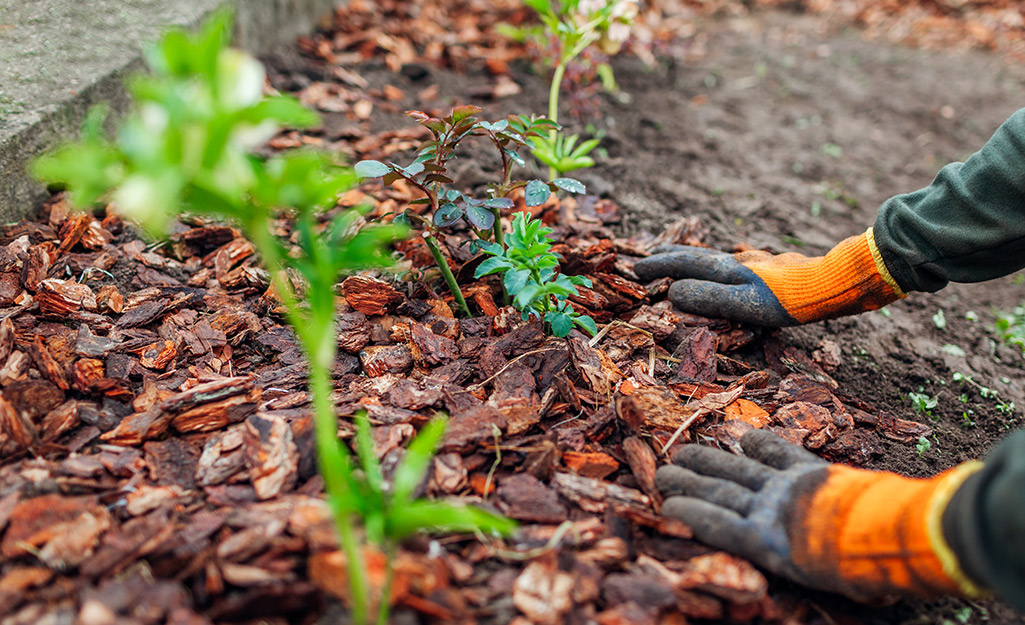 You don't have to give up on a beautiful landscape to save water. When you're planning the design of your lawn, here are a few water-saving tips to follow: 
Xeriscape: Use drought-tolerant plants to eliminate or reduce the need for watering or irrigation. A native plant is generally more drought resistant than a non-native variety. Xeriscaping can reduce the amount of time and effort you spend watering your lawn. Once your drought tolerant plants have established roots, you won't have to water them as often. Follow the recommended water usage guidelines on the plant tags to ensure proper sun, soil and watering practices. 
Mulch: Add mulch to conserve more water while maintaining your yard. Mulch is a cost-effective, protective ground cover that helps save water, control weeds and reduce evaporation. Since mulch also helps protect plants from wind exposure, it also reduces water loss due to evaporation.
Plant native grass: Native grasses and plants are more likely to adjust to your climate's average rainfall and soil conditions, which may improve water conservation. Tall fescue is a drought tolerant grass with a root zone that's deep in the soil, so it doesn't require frequent irrigation. Give your native plants enough space that they won't compete for water or nutrients. 
Save Water When Watering Your Plants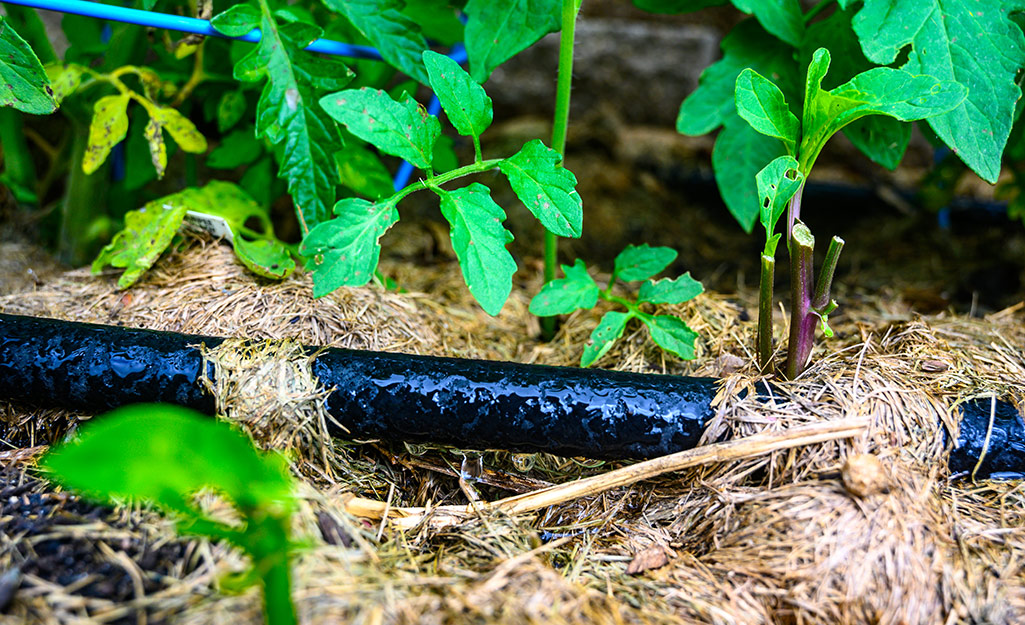 When you're planning and caring for your garden, follow these basic watering recommendations to maintain soil moisture and decrease water consumption. 
First, water plants when temperatures are cooler, either in the early morning or near sunset. Watering when it's cooler will allow your plants and the soil to absorb more water and minimize surface evaporation. To automate the process, consider installing a drip irrigation system that will deliver water directly to your plants' root zone. This type of irrigation system delivers water slowly to the soil.
Second, never overwater your plants. Watering too much can cause soil compaction and root rot, which will only damage your plants. 
Finally, use the right water conservation tools to irrigate your plants. Look for garden tools that take the guesswork out of keeping your plants healthy while conserving water, such as: 
A soaker hose and hose accessories that deliver steady soil moisture for healthy plants.
A cultivator that loosens soil and works around growing plants.
An aerator that perforates the soil to allow air, water and nutrients to reach your plants.
A sprinkler system that targets a small area to minimize water waste. Look for models with a Watersense label. These items are built to conserve water. 
A soil moisture sensor that lets you know when it's watering time.
Conserve Water While Maintaining Your Lawn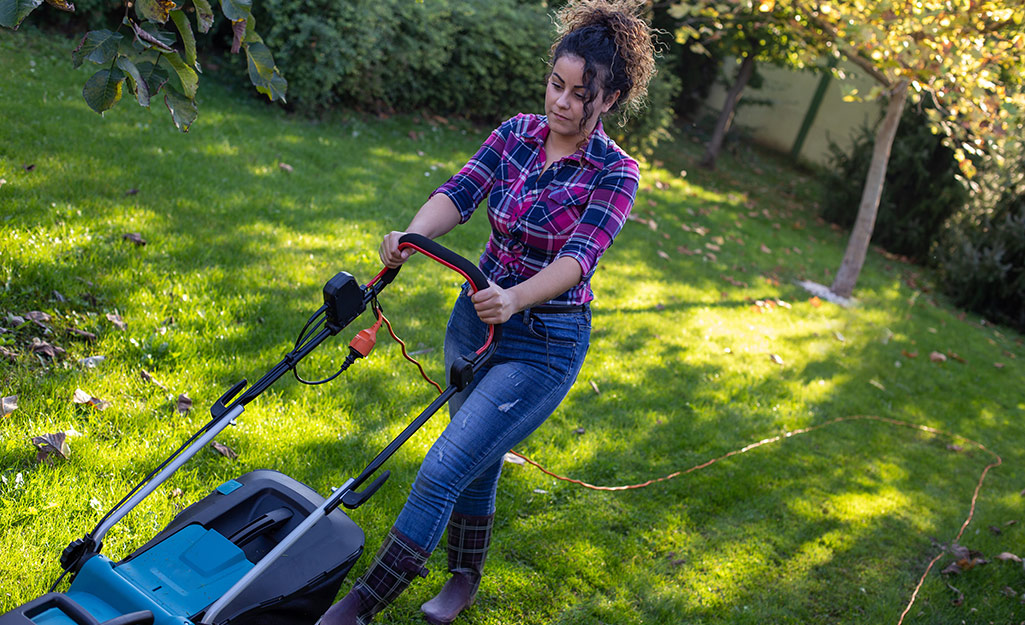 Improving water efficiency while keeping the grass green doesn't have to be complicated. Think about structures you can add to your yard or garden to reduce watering needs, like a deck, patio or walkway, if your space allows. Structures like these reduce the number of plants and amount of grass you'll have to water, and they add beauty and functionality to your outdoor space. 

These additional tasks can also help you save water: 
Remove weeds that compete with your plants and grass for moisture and nutrients.
Cut your grass at the highest recommended level, since taller blades will cool and shade the ground.
Never over-fertilize your lawn, which could increase plant growth too quickly and lead to a dry and thirsty landscape and unhealthy soil.
When applying mulch, use a rake to break it up to allow plenty of water to get through to your grass and plants.
Consider using a rain barrel to collect water run-off that you can use on your lawn and garden. Rainwater harvesting is one of the best ways to save water in the garden. Choose a rain barrel with a faucet that you can hook a hose up to, then water as much as you want. If you have a smaller outdoor area or only need to water container plants, a 15 gallon rain barrel might be sufficient. Otherwise, you can choose a 40 gallon or 80 gallon barrel for larger spaces.
More Water Saving Tips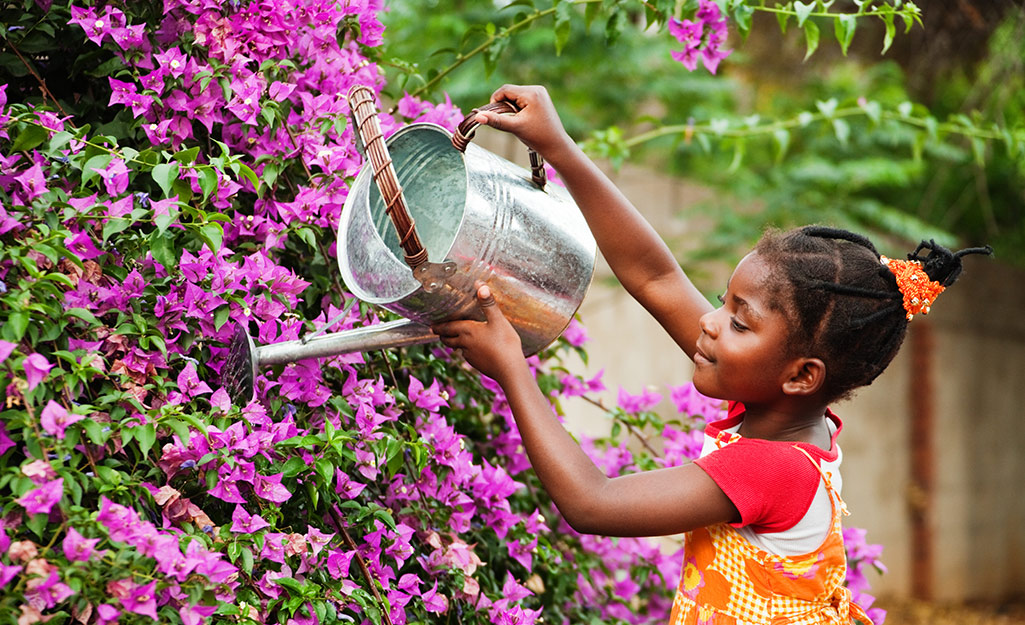 Here are a few other ways you can save water while enjoying green grass and healthy plants. 
Fix the leaky faucet: A faucet that leaks at a rate of one drip per second wastes more than 3,000 gallons per year, according to the EPA.
Don't overwater: Put your garden and grass on a watering schedule to ensure you don't water too often.
Maintain your irrigation system: Regularly inspect your watering system for damage so it doesn't leak and waste water.
With a few simple practices, you can improve water efficiency without compromising the health of your grass and garden. From xeriscaping to rainwater harvesting, you can find a water conservation solution that works for you. Use The Home Depot Mobile App to find the products you need to get started saving water today.
Explore More on homedepot.com