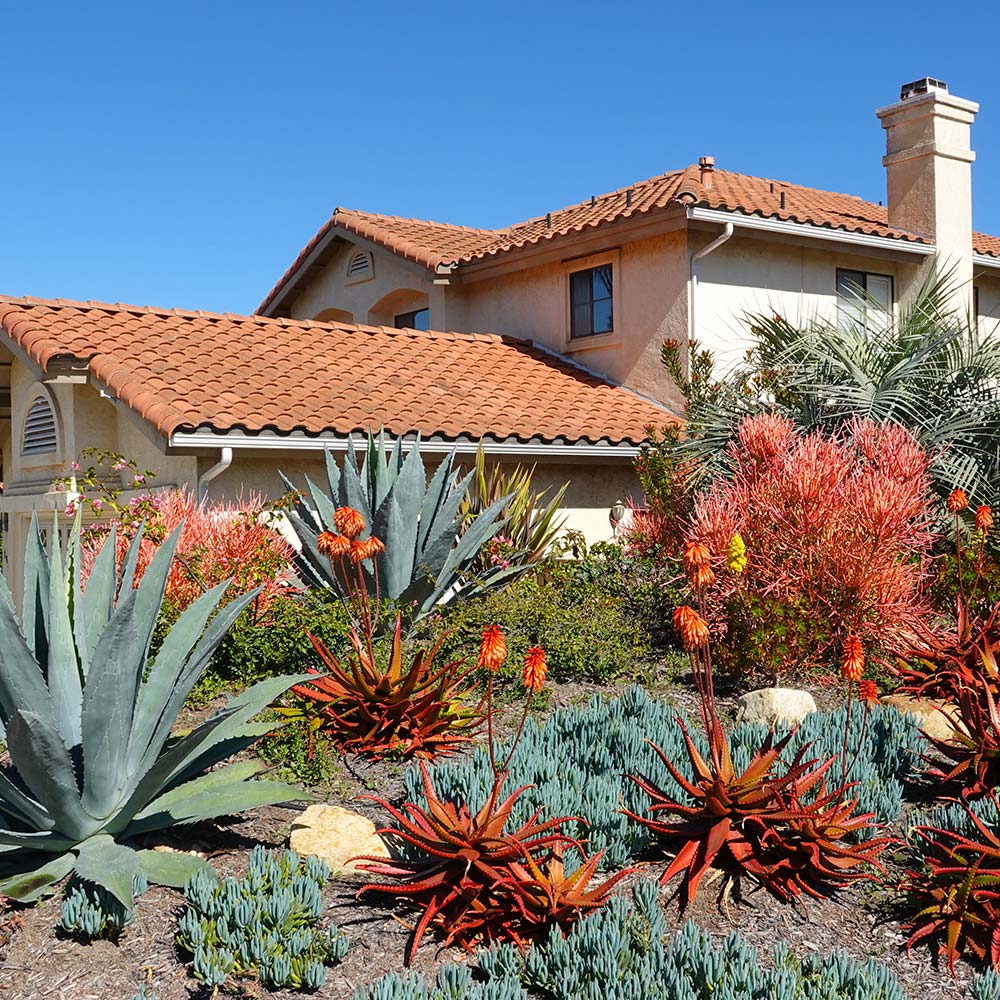 Few things are as frustrating to gardeners as setting up beautiful lawns and gardens and not having enough water to keep them going through the heat of summer.
The good news is that there are techniques to nurture what you have, and more importantly, to create a landscape that is drought-resistant and ideally suited to your climate.
If you're in an area that has water restrictions (if you're not sure, check with your local municipality), this is not the year to establish a new lawn or plant a bed of thirsty annuals. But do start assembling the pieces of the puzzle that will create a water-smart landscape for the long term.
This guide covers drought-tolerant landscaping.
How to Conserve Water in the Garden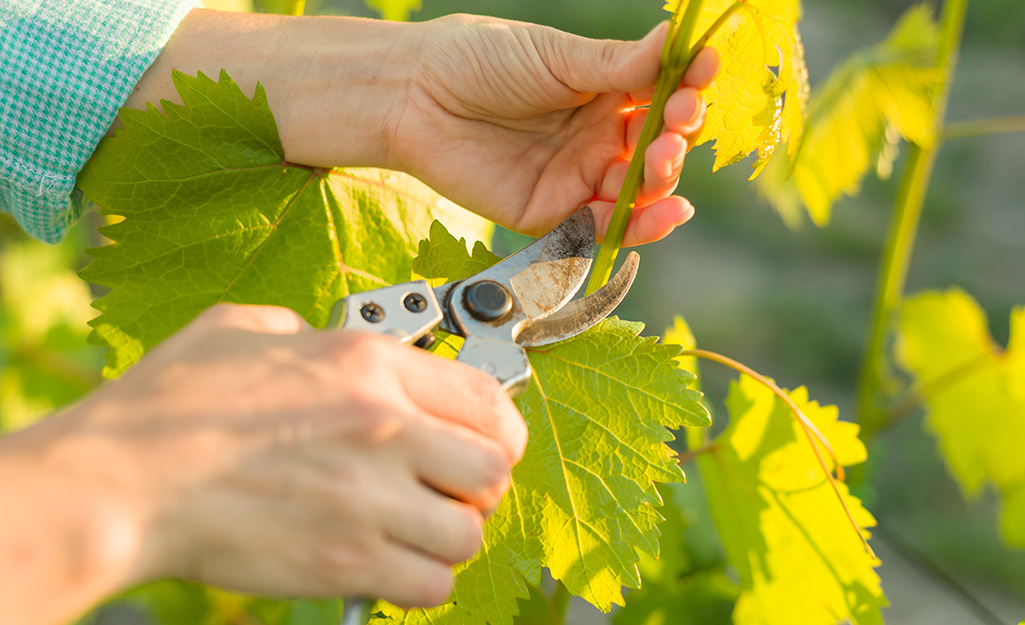 The first step to conserving water in the garden is to change existing habits. When you head for the garden, do you grab your garden hose first? Reach for the garden shears instead, spending time in the garden pruning, weeding, cutting flowers and harvesting vegetables.
Assess your lawn or garden's needs before you water. And when you do water, install a manual or digital hose timer to your spigot to monitor use and shut off the valve when it's maxed out.
Setting up a rain barrel to collect water will reduce your reliance on municipal water. A rain barrel will collect the rainwater falling on your roof.
Introducing Xeriscaping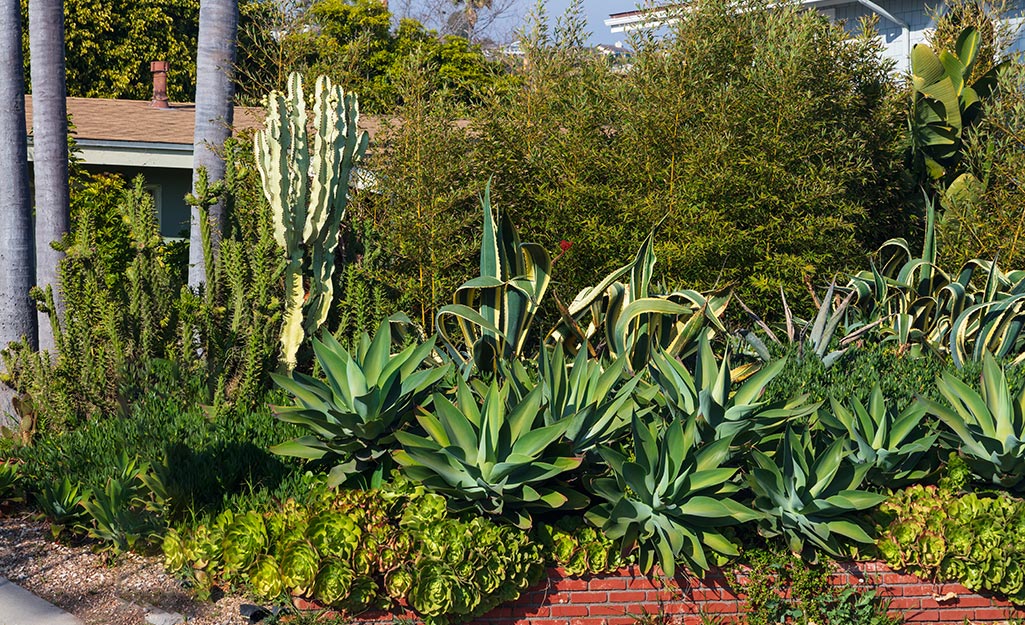 Xeriscaping (the "x" sounds like a "z") is a landscape design technique that reduces the water required to maintain the landscape. Although the word was coined in 1981, the idea is not new. Xeriscaping focuses on establishing plantings adapted to the environment instead of water-consuming tropical plants and lawns.
Native plants are just one factor in a xeriscape. Other aspects of a water-thrifty garden are improving soils to conserve water, grouping plants with similar water requirements and installing efficient irrigation systems that meet the needs of the plants.
A tenet of xeriscaping is reducing the amount of lawn in the landscape. Apply the design principle of the Rule of Thirds to your lawn. Viewing a lawn from either the street or inside the home, you can reduce the actual grassy lawn to a narrow one-third stripe, still visible from either direction and satisfying the expectation of green.
The remainder of the xeriscape could be layered with drought-resistant plants and raised beds outfitted with a drip irrigation system for efficient watering.
An alternative to consider is installing an artificial lawn. For that stripe of green, modern turf is engineered to be realistic, environmentally friendly and low-maintenance.
Principles of Xeriscaping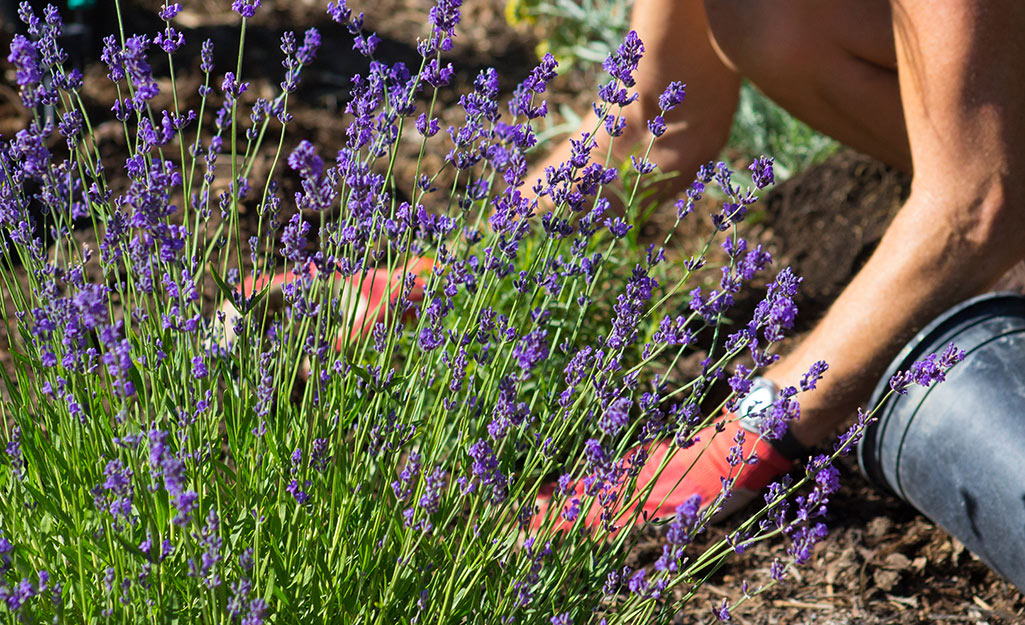 Start with a plan. Look at where your home sits and which areas have the most sun exposure. A southern or western exposure is harshest and most drying. Note your property's slope. Land erosion occurs more heavily on a steep slope.

Replace some of your lawn with drought-resistant grass mixes. Look for drought-resistant ornamental grasses suited for growing in less-than-perfect soil. They survive even the hottest conditions.

Select and plant drought-resistant plants. The following perennials are hardy from zones 3 to 9 throughout the country.
Drought Resistant Perennials:
Blanket flower (gaillardia)
Yarrow (achillea)
Guara
Penstemon (beard tongue)
Buddlea
Sedum
Purple coneflower (echinacea)
Conduct a soil test and amend soil accordingly, with organic matter like compost, to existing beds and borders. It's true for all landscapes, especially xeriscapes: When installing new plantings, take the extra step and amend the soil, using humus-rich soil for good drainage and mulch to conserve moisture and keep the soil cool. In a dry landscape, pebbles can serve as mulch and increase drainage.

Mulch traffic areas with decorative rock laid over landscape fabric or fiber mats. Use biodegradable wood mulch in gardens.

If you have an irrigation system, check it for leaks or cracks. Repair if needed. If you don't have a professional system, try drip irrigation or soaker hoses with timers and rain sensors.

Aerate and fertilize turf in spring and fall. Keep the grass height at 3 inches and allow the clippings to fall. Prune trees, shrubs and perennials. Compost dead plant material.
A xeriscape is more than a collection of plants, it's a comprehensive strategy that will make your garden healthier and reduce your water bill. Plan for drought-resistant landscaping with techniques that will conserve water and give you years of enjoyment in your garden. When you need the right tools and landscape materials, The Home Depot delivers online orders when and where you need them. 
Explore More on homedepot.com