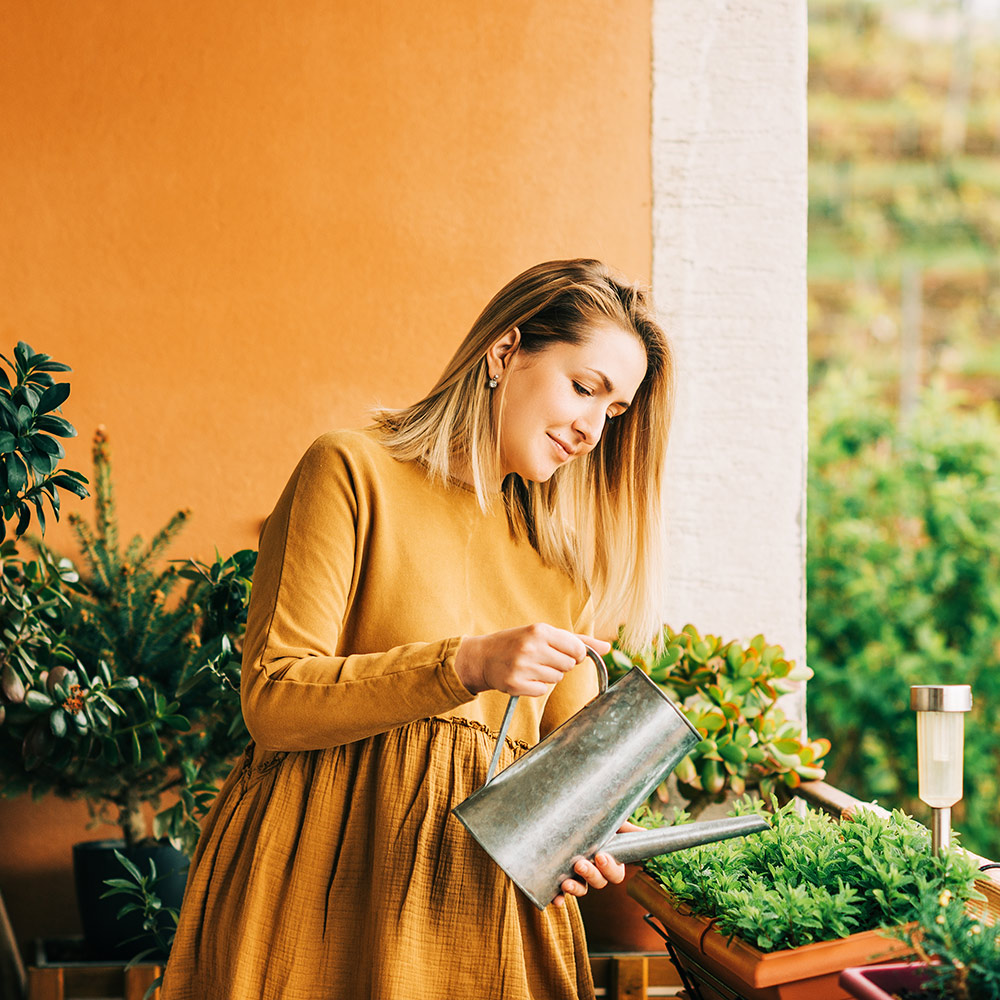 When you think about keeping your plants alive, watering is likely the first thing that comes to mind. In containers and pots, however, drainage is just as important as water to keep plants healthy and happy. If water doesn't empty out of a pot and the soil stays too wet, the plant can get root rot or even die.
This guide will show you what you need to know about ways to improve drainage for plant pots. It includes information on what to put in the bottom of a planter for drainage, especially for larger containers. 
Why Drainage is Important for Plants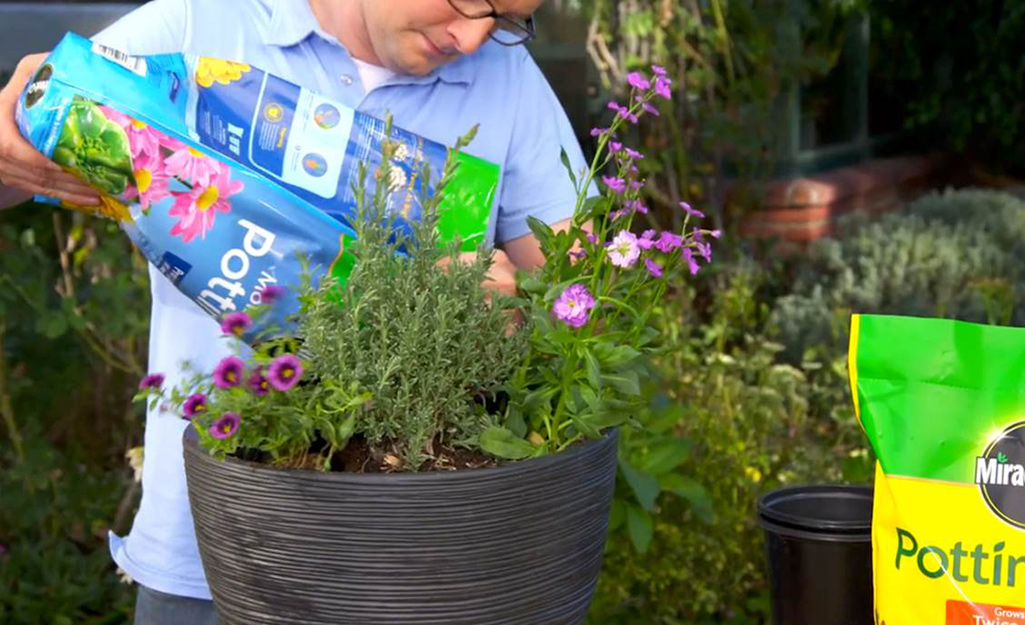 If water can't drain properly, it can cause damage to your potted plants. When soil is waterlogged, the roots can decay and rot. Fungi may begin to grow in soil that's too wet. Signs of plants that are being overwatered can include yellowing leaves, slow growth and spots on the leaves or stems. 
Wondering what to use for drainage in pots? To promote drainage for plant pots, choose a good potting soil to fill the container. A potting mix is intended for use in containers. Don't use garden soil, which meant for in-ground use. The drainage needs of different plants vary. You can get specialty potting soil for indoor plants, outdoor containers and plants like cactuses. 
Most plants thrive in containers with drainage holes. However, if you want to use a container without a hole, you can still keep your plants healthy. Layering materials at the bottom of the container can help improve drainage. 
Using materials in addition to potting soil can also help fill a large container. When your plants can root firmly in a bigger pot, they'll grow healthier over time and look amazing on your porch or deck. Filling larger planters may take several bags of potting soil. If you add a layer of materials at the bottom of the pot, you won't need to use as much potting mix. 
When adding materials to improve drainage in your plant pots, you should also consider the weight of the pot and where it will be placed. If your containers are large and lightweight, they may be more likely to turn over when it's windy. 
Packing Peanuts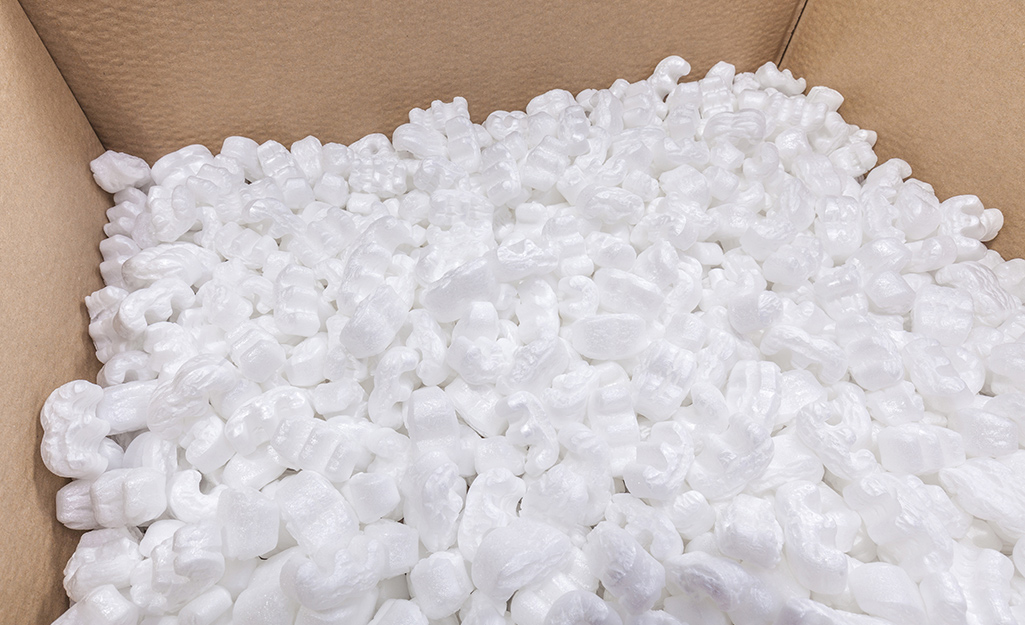 As you learn what to use for drainage in pots, you can reuse polystyrene foam packing peanuts as filler for large pots. Packing peanuts can enhance drainage and keep large containers from being too heavy to move.
Check to see what the packing peanuts are made from before adding them to a container. Packing peanuts made from organic materials like corn will break down quickly when you water your plants. 
Wood Mulch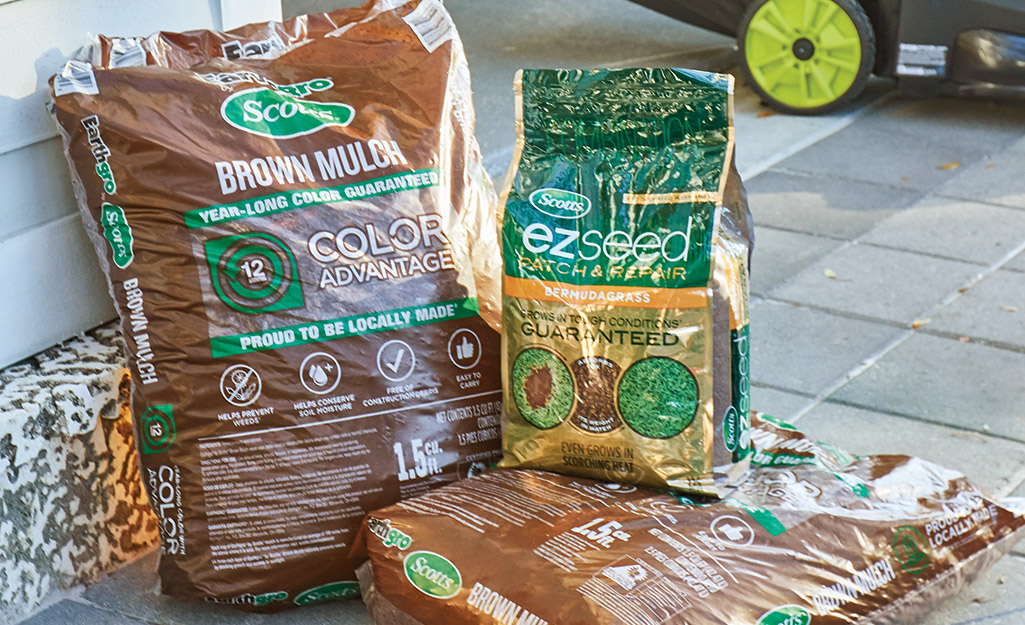 Wood mulch, which is made from chipped trees, can help stabilize soil moisture. Inside a planter or window box, wood chips will break down into the soil over time. 
Choose wood mulch for gardening use, rather than wood chips intended for use with a charcoal or gas grill. Wood mulch can be purchased in colors such as red, black and brown. You can also buy wood mulch nuggets from specific trees, like fir or pine. 
If you have recently cut trees or branches from your yard, you can make your own wood mulch with a wood chipper/shredder. Chipper/shredder rental is available at The Home Depot. 
Landscape Rocks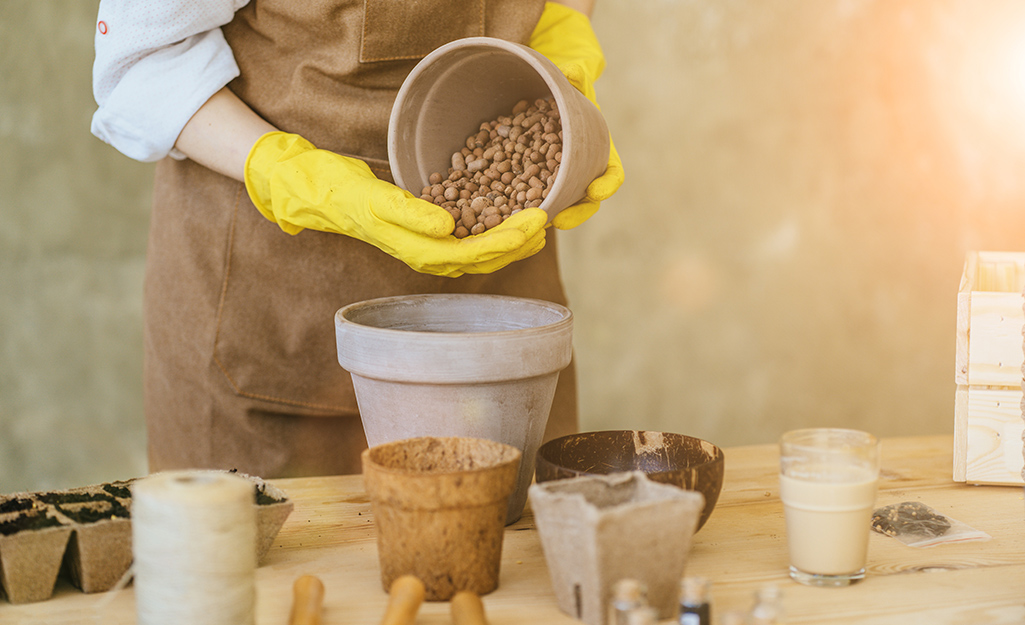 Many gardening experts don't recommend adding gravel or other landscape rocks like pea pebbles or river rocks for drainage in pot plants. Differences in texture from the soil to the rocks can affect the way water moves through the container. The rock layer can cause water to remain in the soil above it, rather than encouraging drainage. 
However, gravel in a container can help keep soil from washing out of the pot a little at a time. It can also add weight to a larger container if tipping is a concern. Landscape rocks can also be placed around the plant at the top of a container for added visual appeal.
Plastic Bottles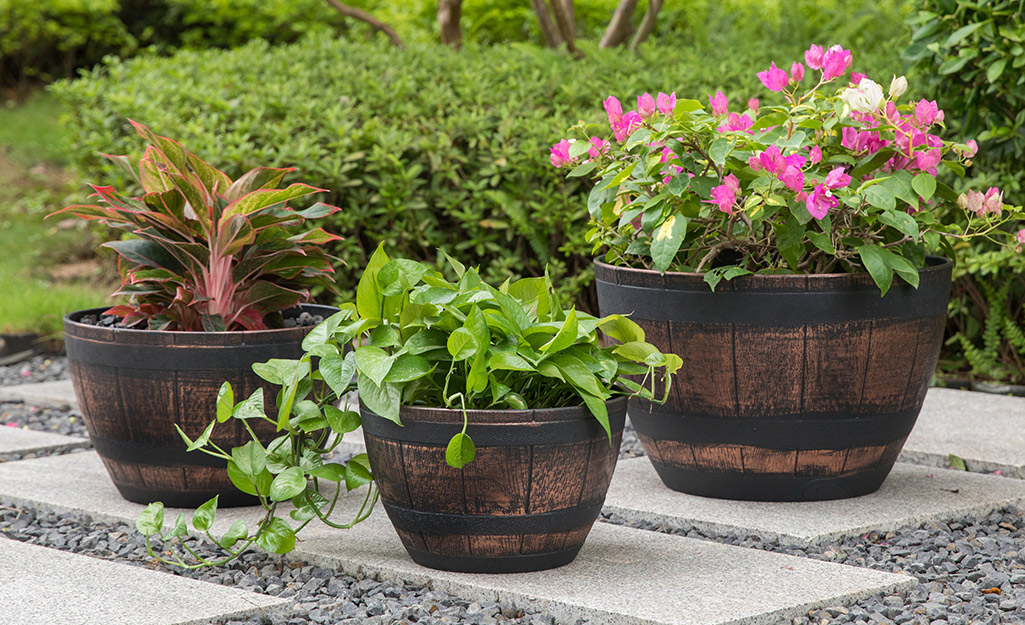 If you're planting in large containers, you can use a layer of plastic bottles at the bottom to help fill them up. The bottles should be empty, but not crushed, and have the caps on them. You can use water bottles or half-gallon jugs. 
Fit as many bottles as possible into the bottom of the container, but don't pack them too tightly. Once the bottles are layered, add potting mix. Using plastic bottles makes the container more lightweight and easier to move into different spots in your yard.
Soil Amendments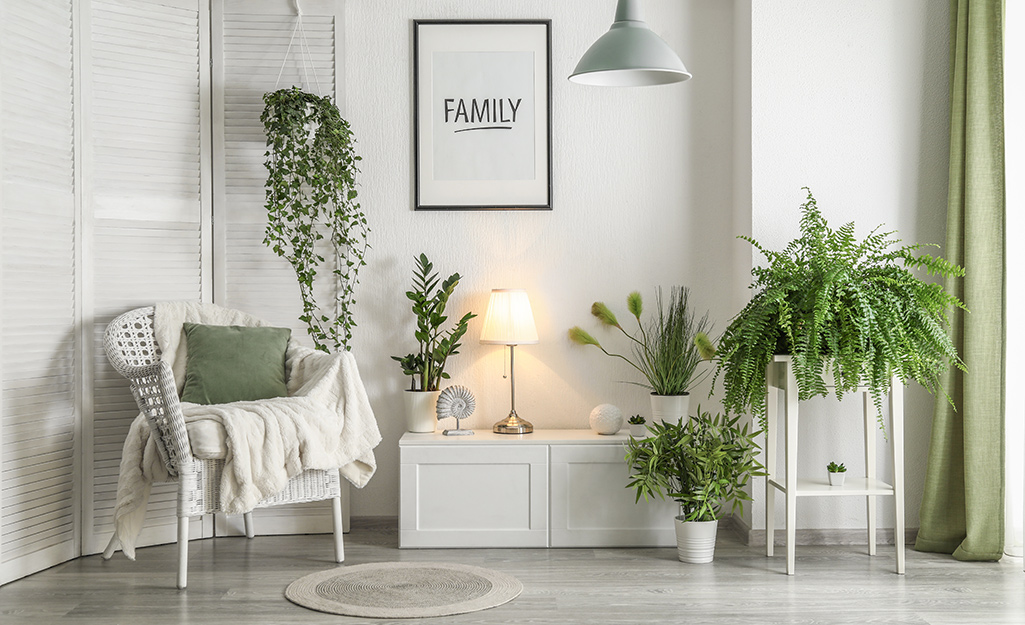 Adding soil amendments to the potting mix can further enhance drainage for plant pots. 
Perlite is a soil amendment that improves drainage and encourages root growth. It can also help keep the soil from getting compacted in a container. Some potting soil already includes perlite, but it can be purchased separately and then mixed into soil. 
If you're concerned about drainage for your cactuses and succulents, don't use perlite, which helps the soil hold moisture. Cactuses and succulents thrive in drier soil. 
Organic matter, such as compost, can help improve drainage in containers. 
Do you need to improve the drainage for plant pots for your indoor or outdoor plants? Get planters, soil amendments and everything else on your shopping list. The Home Depot delivers online orders when and where you need them.