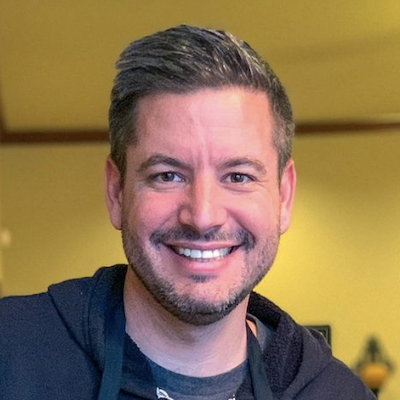 A Note From The Home Depot
Are you looking to create new memories with your kids? Beau Coffron from Lunchbox Dad shows you how to make a fun Toss Game using items from your local Home Depot as well as some things you may already have at home!  Keep reading to find out how to create this fun game.
As a kid, I remember visiting places like the fair, the circus, or an amusement park and seeing the fabulous games of skill and chance that were calling my name. Most of the time I didn't want to part with my allowance on only a small chance of winning a prize, except for that one time I just had to have that goldfish! 
Well, if you have the same memories as I do, you can create new ones with your children this week. Play as much as you want after your kids make their very own Toss Game using The Home Depot Kids Workshop Kit or supplies from around your house. This time, if you get the high score, your kids can take out the trash or vacuum the floors so you can just relax and enjoy your victory!
4
How to make your very own toss game
Draw a wedge design on the old plastic container using a marker and cut it out using scissors. This will be the base of the game so make it the size you want the game to be. Cut a narrow and wide rectangle out of the front of the container. Cut the lid in half, or as tall as you want the back of the game to be.
Flip the wedge shape over onto a piece of scrap cardboard and trace the outline of it. Cut it out.
Draw five circles on the piece of cardboard. Cut them out. Outline the holes in red marker and put a number by each circle - this will be the amount of points you can score if you make it in that hole.
Decorate the outside of the plastic wedge and lid with colored tape. We used purple tape for the sides and yellow tape for the front and back.
Once the glue is dry, tape the cardboard piece to the top of the plastic wedge. We used white tape for the sides and yellow tape for the front.
Metal washers can be used to toss into the holes. Keep score to see who can get the most points. The washers will slide out of the narrow slot that is on the front of the game so that you can keep playing again and again.
This post was created in partnership with The Home Depot. The author may have received compensation for this article and associated images or video, potentially in the form of products and/or services. All expressed opinions and experiences are the author's own words.
Explore More on homedepot.com