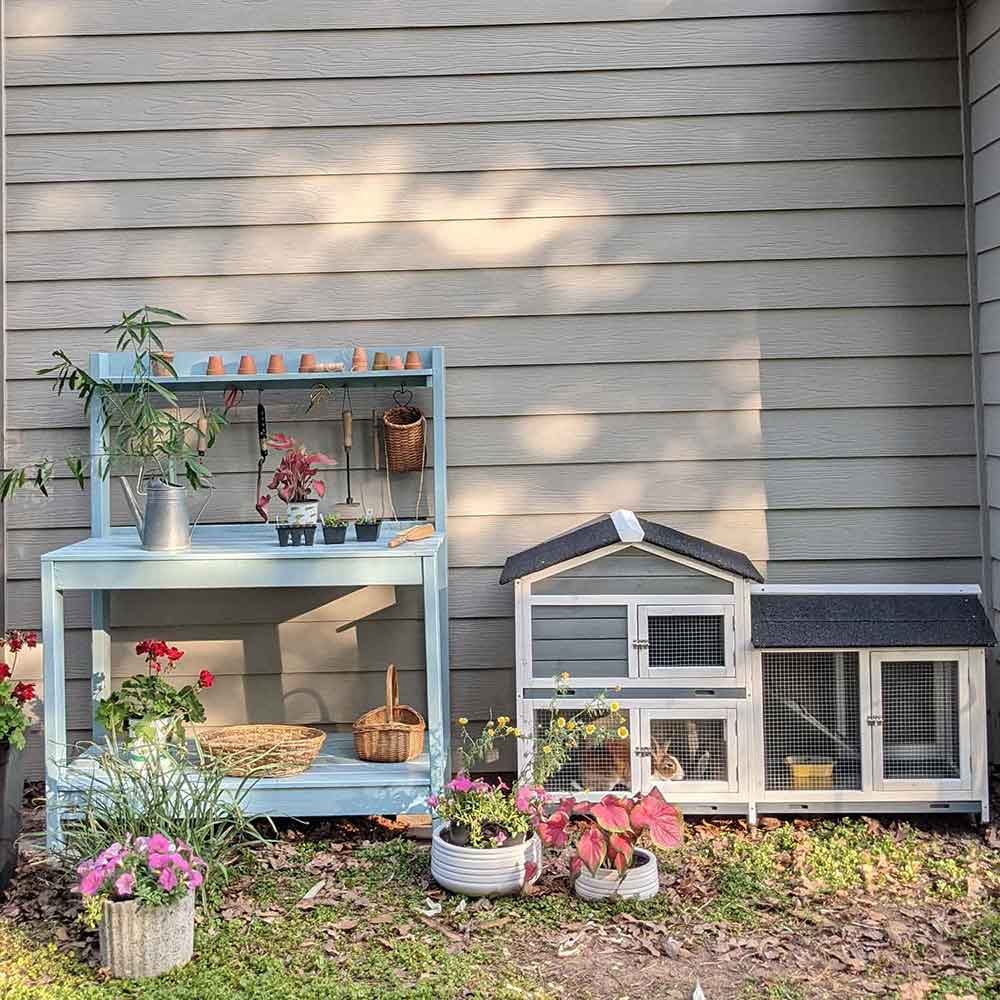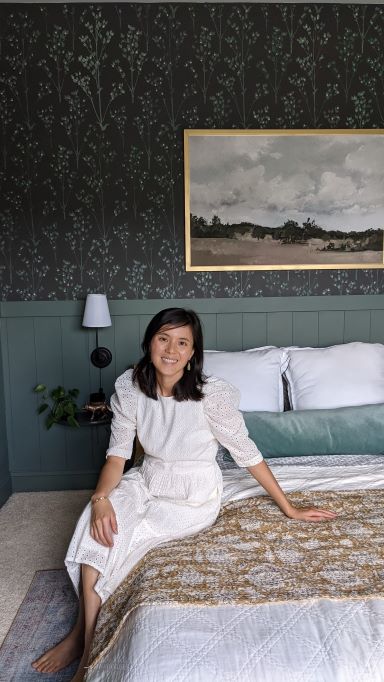 A Note From The Home Depot
Update your gardening space with Xin Lu, from At Home With Xin, as she builds a potting table and adds a bunny hutch for her friendly pet rabbits.
1
Potting Table & Bunny Hutch Refresh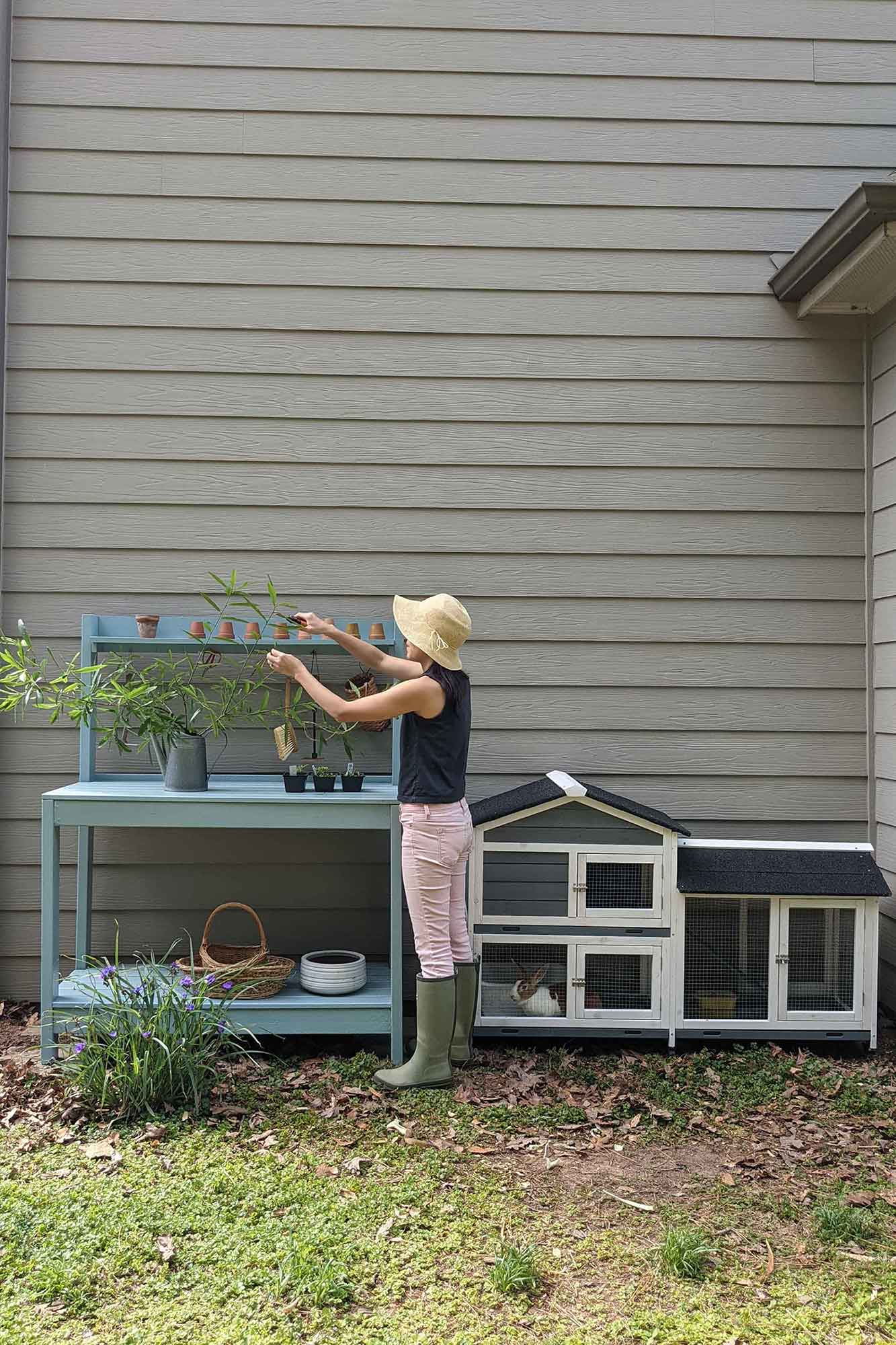 Here is a photo of our recent backyard potting table refresh and a new bunny hutch! This area used to be a blackhole in our backyard but now it is not only functional, but also beautiful.
We love to garden, but we have been using a plastic folding table as a potting table for years. Finally, I decided it was time to build a proper potting table. I was inspired by a simple plan from Ana White DIY and started building! I modified the plan slightly to make it my own, but the potting table was built using mostly 2x4s,1x4s, and a set of RYOBI drill/driver set. 
5
Build and Paint the Potting Table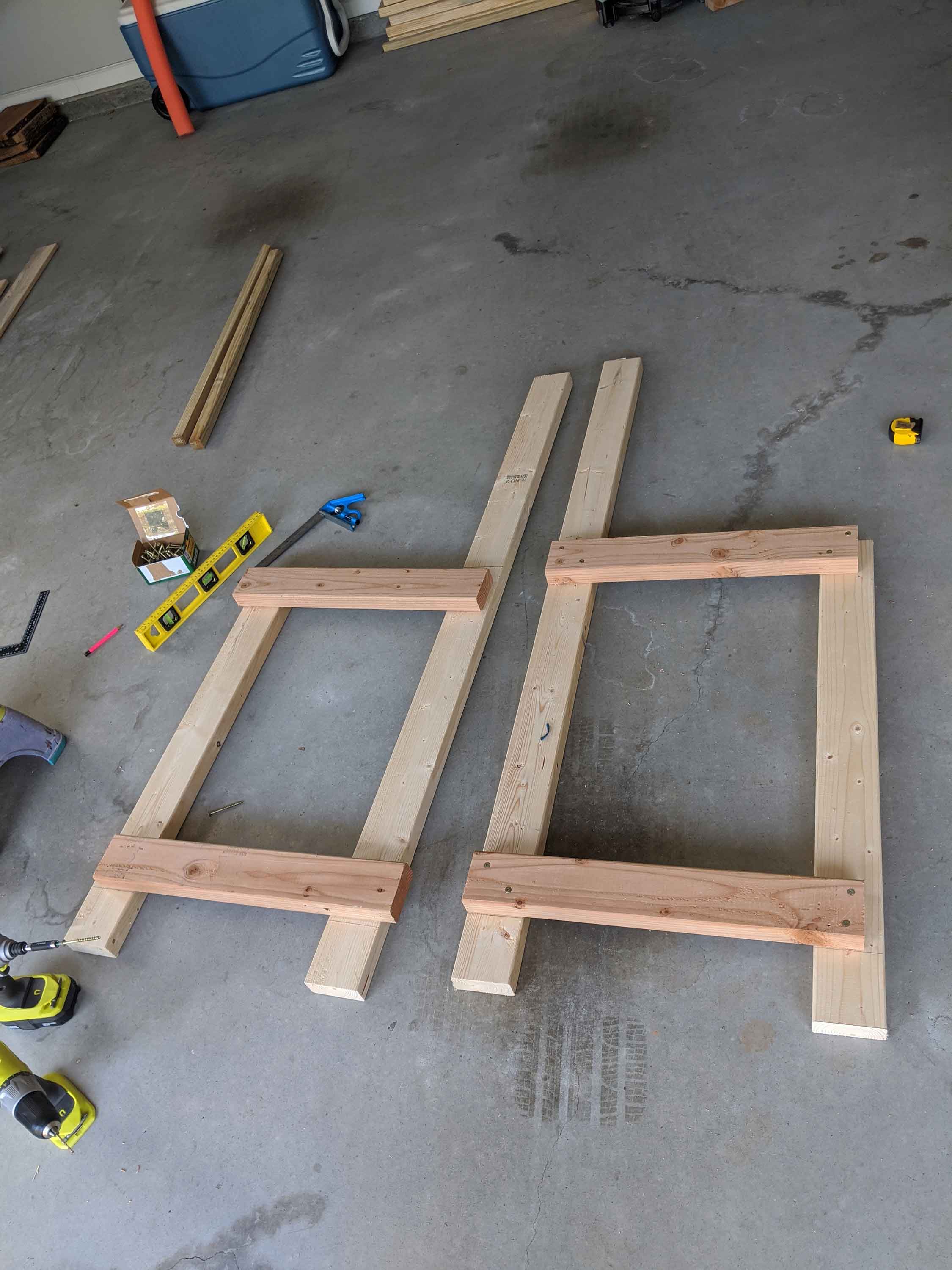 I started by building the legs of the potting bench using 2x4s.
 Then, I used a horizontal piece across the back to join the leg frames. 
 After that was complete, I flipped the table around so I could add two horizontal pieces to the front of the potting bench. 
Once the frame was made, I laid1x3s across the top and bottom of the frame. 
Finally, I added a piece of 1x6 across the top and another piece of 1x3 that sits perpendicular to it so it makes a shelf. 
I gave this a few coats of paint and clear sealer and it was good to go. I added some hooks under the overhang for hanging gardening tools, which has come in handy. 
  Now I have a place to sow seeds, divide my plants, and a spot for my gardening tools. It is nicely styled, but for everyday use! We store potting mix and compost on the bottom shelf. 
19
Add a Spot for Your Furry Friends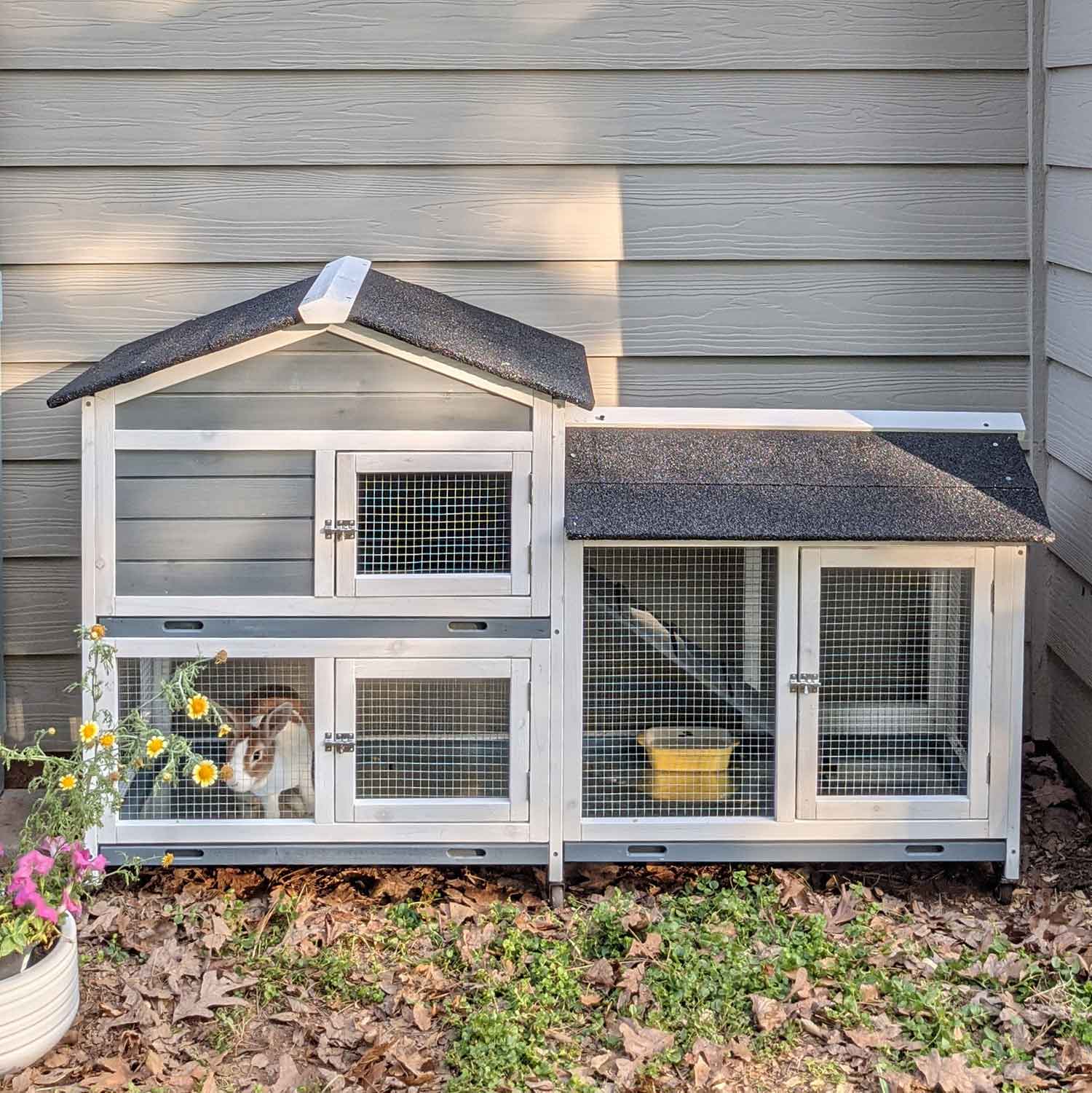 Another recent addition to the garden is this bunny hutch for our two bunnies. We were able to set it up in an afternoon and our bunnies have been enjoying it since. The pull out trays make cleaning up a breeze and I like that it is rated for indoor and outdoor use. Plus, the casters on the bottom make the hutch easy to move inside when the weather gets too hot.
 I love the changes we made to the backyard. It has made the space work so much better for our family. 
 You can check out more of my projects on my Instagram page, @athomewithxin
This post was created in partnership with The Home Depot. The author may have received compensation for this article and associated images or video, potentially in the form of products and/or services. All expressed opinions and experiences are the author's own words.