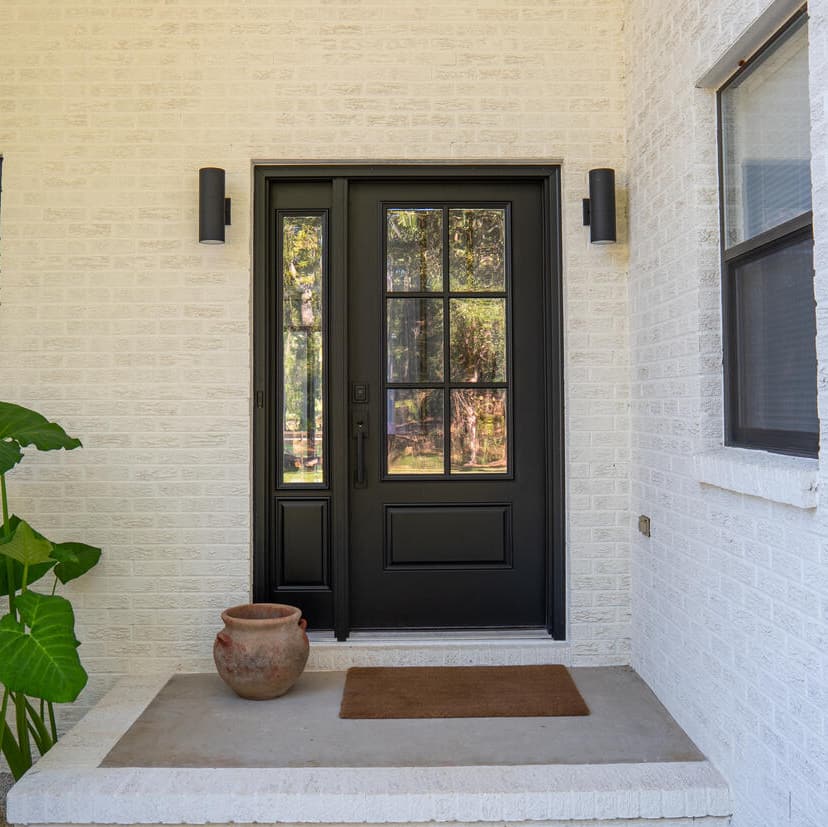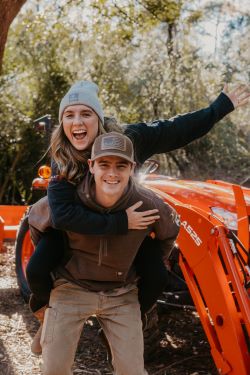 A Note From The Home Depot
A Quick Note from The Home Depot: Considering getting a new door for a fresh look? Follow along as Dylan and Molly of Woodbrew share their experience with the Millwork Virtual Apron service.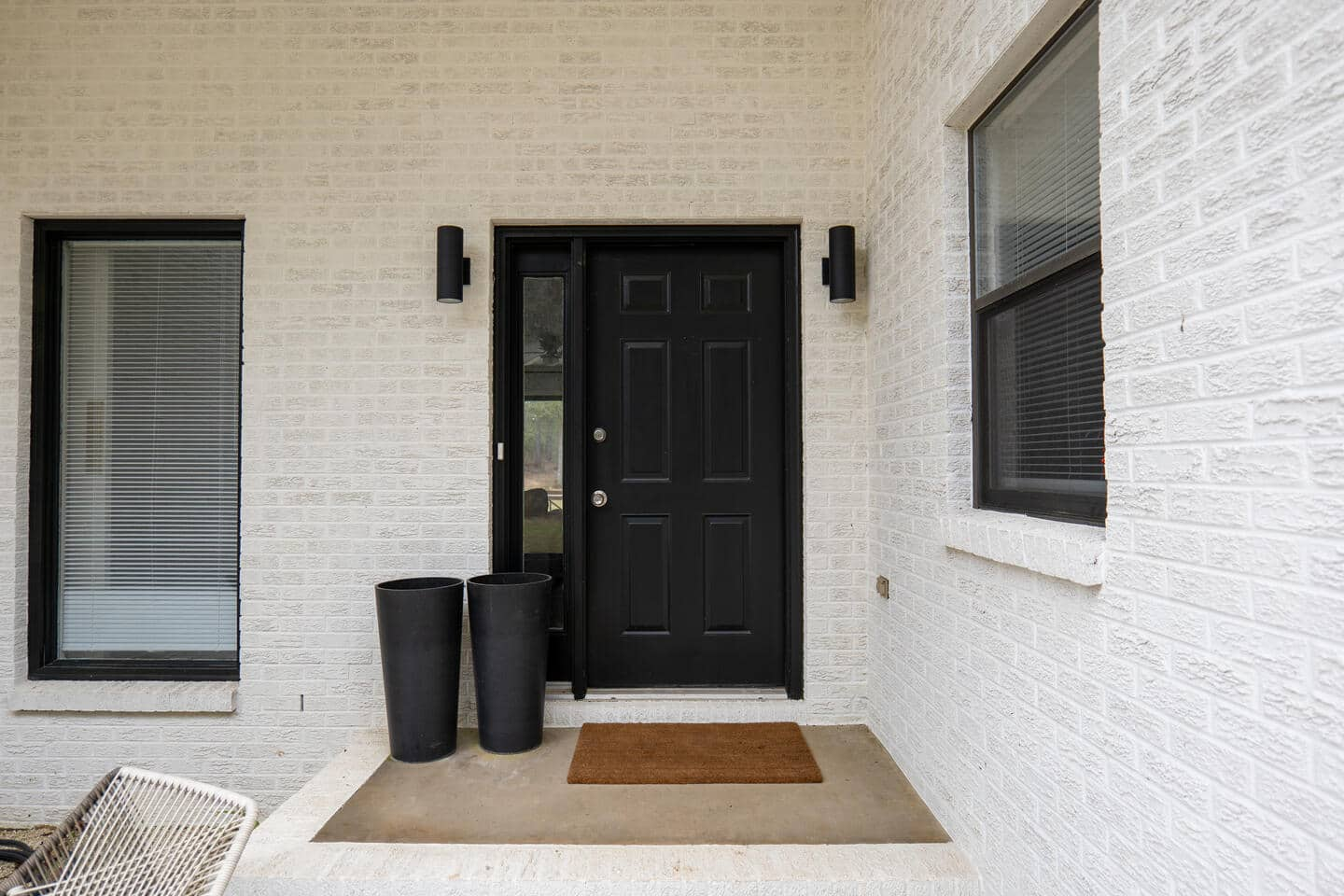 Our front door screams builder grade and getting a new front door has been on our renovation to-do list since we bought our house almost three years ago. This old door came with its own sort of problems. You were able to push it open, even with it locked, yikes. The caulking job around the sidelight was something out of a scary movie and don't get me started on the air leak from the weather stripping.
Needless to say, we were in need of a new door. We called The Home Depot's one-of-a-kind free service, Millwork Virtual Apron (MVA). MVA is a free service that assists customers with their door and window projects from the comfort of their own home. There's an option to call at 1-833-HDAPRON (432-7766) or visit the homedepot.com/mva and request an appointment for a meeting with an associate. We spoke with an associate on the phone who coordinated sending a contractor to our home to take measurements of our door opening. MVA can assist with measuring, custom orders or designs, regional/material questions (e.g. which material is best for areas that get a lot of rain, etc.) ordering and order support.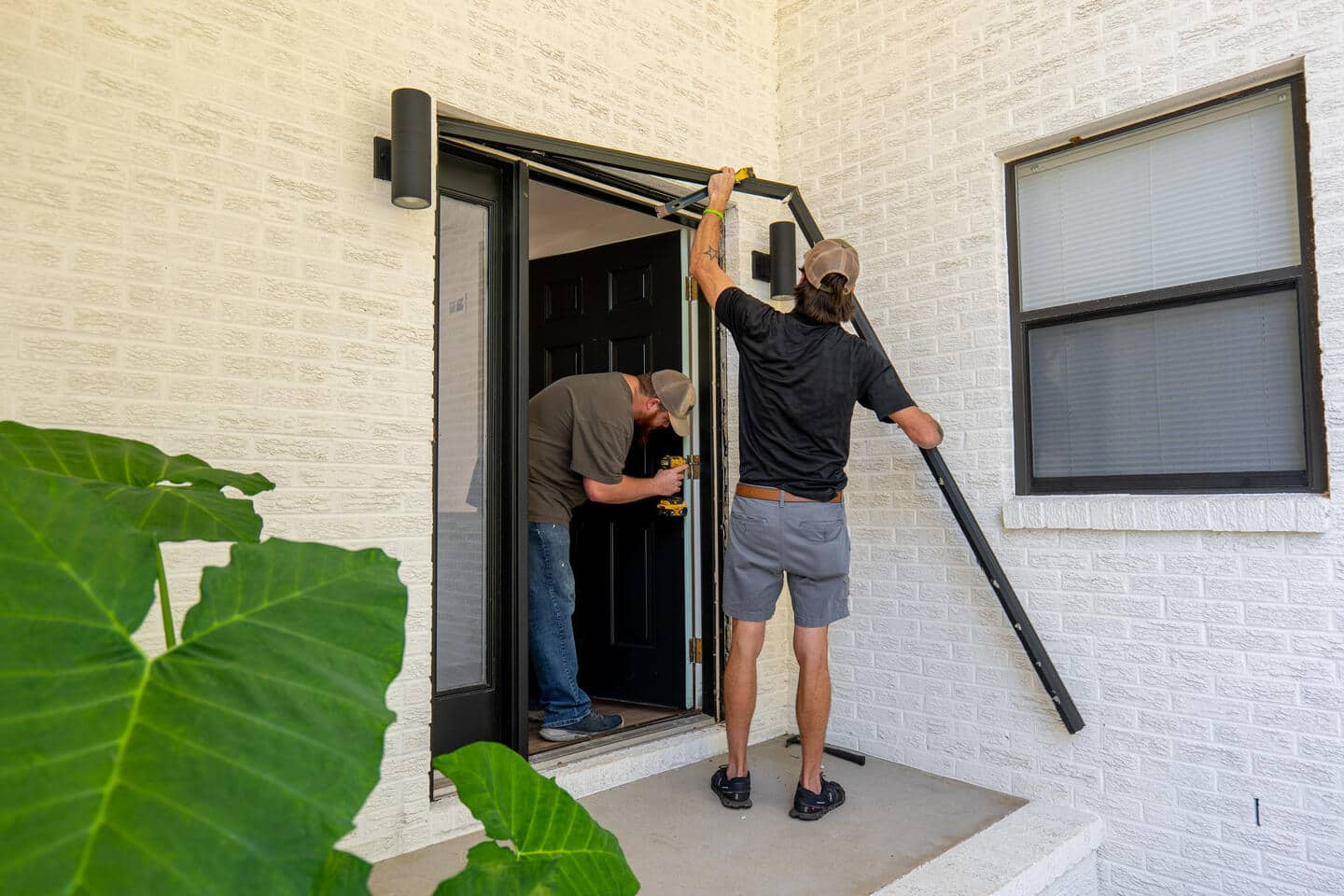 Soon after that, we could pick our new door design with a wide range of color options. The interior entryway of our home is so dark and in a corner, so we wanted to maximize all the natural light we could get. That is why we chose a custom JELD-WEN fiberglass door with a sidelight that matches! JELD-WEN has tons of beautiful exterior doors to choose from!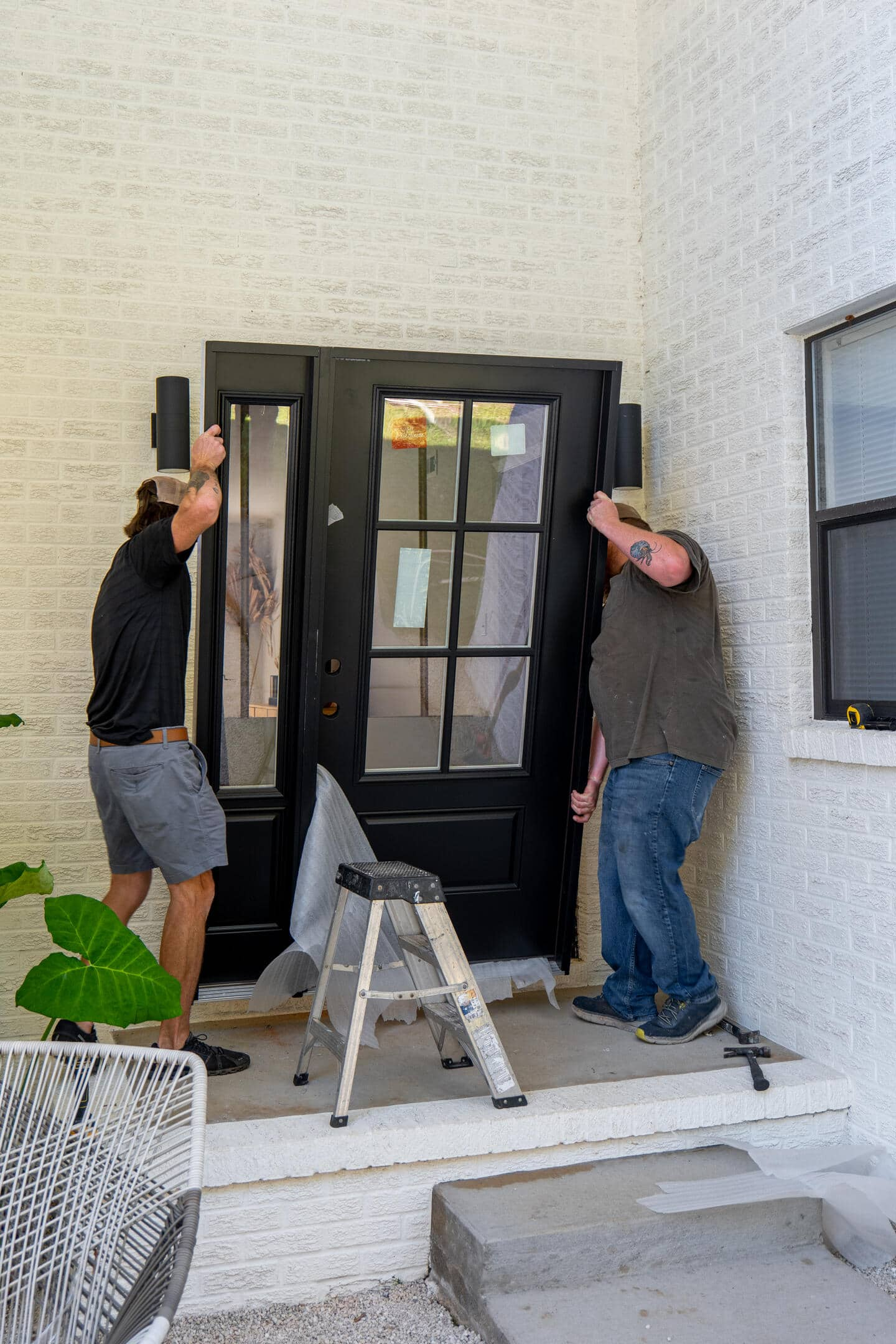 When our new door arrived we were so thrilled! Our installers were amazing. They took out our old door in a blink of an eye and we were left with a view of our front door opening we had never seen before. It's always so interesting to see the layers of a house that you have never seen.
Of course, there were some setbacks. Nothing to do with the door, but the concrete under where the threshold would be in the house, had a curve in it which gave our installers some real trouble when trying to install the door the first time they placed it in the opening. Not to worry though, they took care of the hump and had the whole new door and casing in place in a few minutes. They were amazing at making sure our door was installed correctly and replaced all the interior trim as well.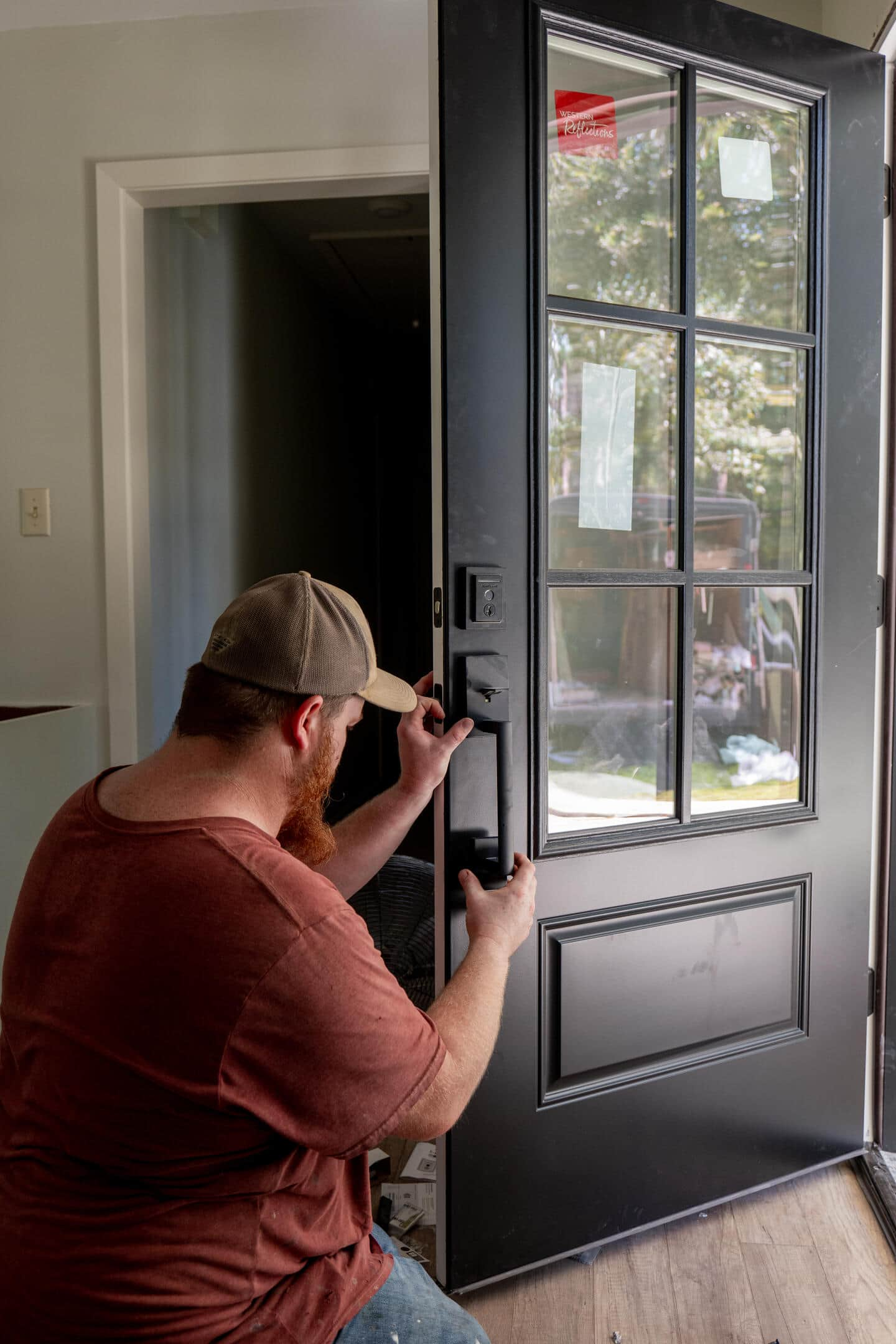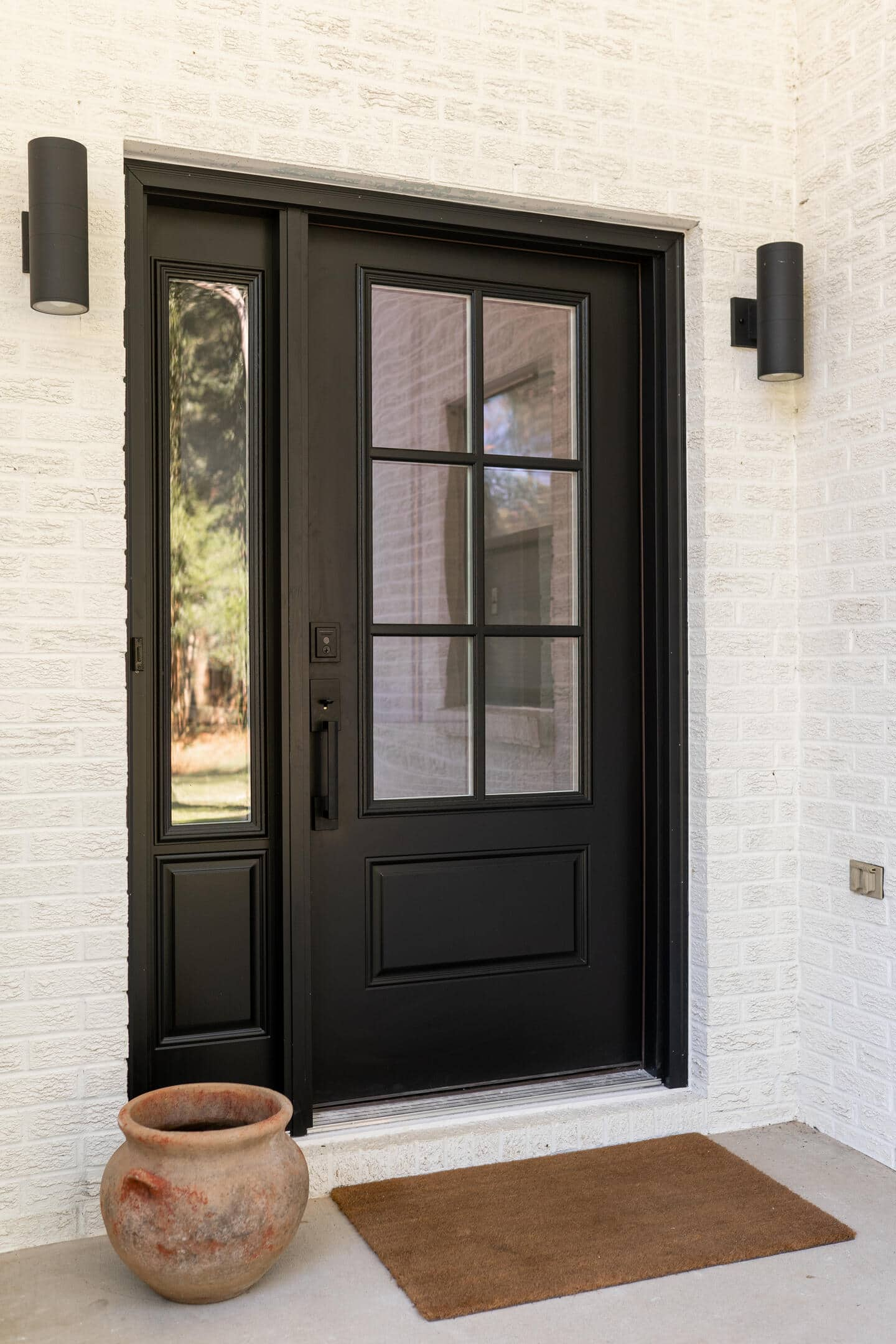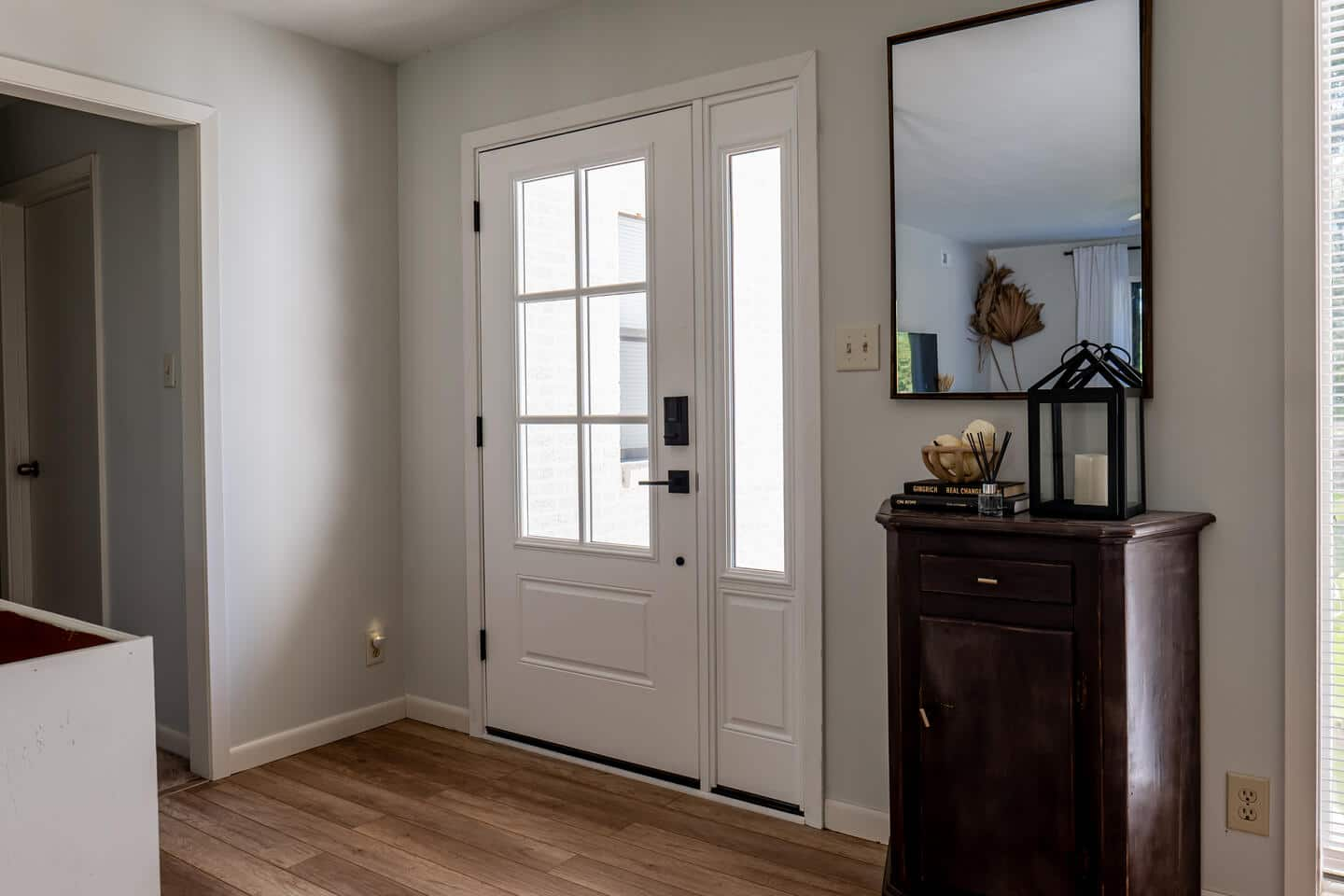 Our new front door is exactly what I have been envisioning ever since we bought this house. The insulated glass lets in tons of natural light to the interior, so we are getting the best of both exterior and interior worlds!
This post was created in partnership with The Home Depot. The author may have received compensation for this article and associated images or video, potentially in the form of products and/or services. All expressed opinions and experiences are the author's own words.