Cushion your feet and extend the life of your carpet with the best carpet pad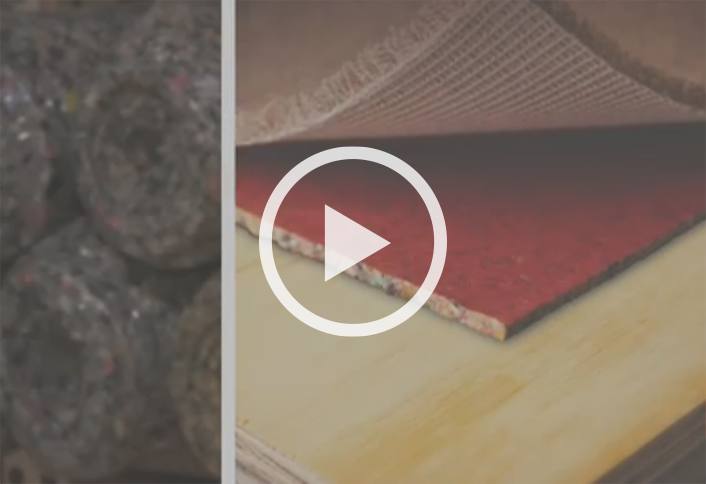 Installing quality carpet padding under your new carpet will help it last longer, feel softer, reduce noise and provide insulation. This guide will walk you through the different types of carpet pads and their benefits.
What Are Carpet Pads?
Aside from providing additional comfort underfoot, carpet pads absorb impact from below, relieving stress on carpet backing and fibers. Thickness counts, too.

The Carpet and Rug Institute recommends that you install padding that conforms to the manufacturer recommendations for the specific carpet being installed.

Memory Foam, Step Ahead Carpet Cushion with Nike Grind and TrafficMASTER 8-pound padding are recommended for pattern and loop carpets.

The Carpet Cushion Council recommends a maximum thickness of 1/2 inch for cut pile residential carpet padding (carpet with textures and twists). The cushion under low-pile carpet, such as berber or commercial carpet with loop or patterns, should be 3/8 inches or less.

Carpet Pad Varieties

The Home Depot is the exclusive retailer for a variety of carpet cushions or pads, including a pad made of unused Nike shoe scraps for use with all types of carpet.


SCOTCHGARD™ Foam Pad

The Home Depot is the exclusive carrier of this Scotchgard pad.



1/2 inch thickness: The Home Depot's thickest cushion
Includes moisture barrier
Anti-microbial protection inhibits mold, mildew and bacteria
Hypoallergenic durable foam

Insulating quality to help slow energy loss


MEMORY FOAM with DUPONT™ Teflon® Surface Protector

Teflon® is a registered trademark of DuPont used under license by DuPont, approved private label The Home Depot.



7/16-inch thickness with 8-pound density
Breathable moisture barrier
Anti-microbial protection inhibits mold, mildew and bacteria
Teflon® surface protector keeps spills on the pad's surface for easier clean up


STEP AHEAD Carpet Cushion, with NIKE Grind

This environmentally friendly carpet pad is exclusive to The Home Depot. As part of a company-wide recycling effort called Nike Grind, Nike takes top quality, unused shoe scraps and sends them to Future Foam, which converts the scraps into the cushion.



7/16-inch thickness with 8-pound density
Moisture barrier
Made with salvaged high-performance Nike athletic soft shoe scrap material
90 percent recycled content


TRAFFICMASTER™ 6 and 8 Pound


Available in 6- and 8-pound density (8-pould designed for loop and commercial carpets)
5/16- and 7/16-inch thickness
Moisture barrier
100 percent recycled materials




Which Carpet Pad Is Recommended for My Carpet?

Determine which type of carpet pad is designed to work with your brand of carpet.