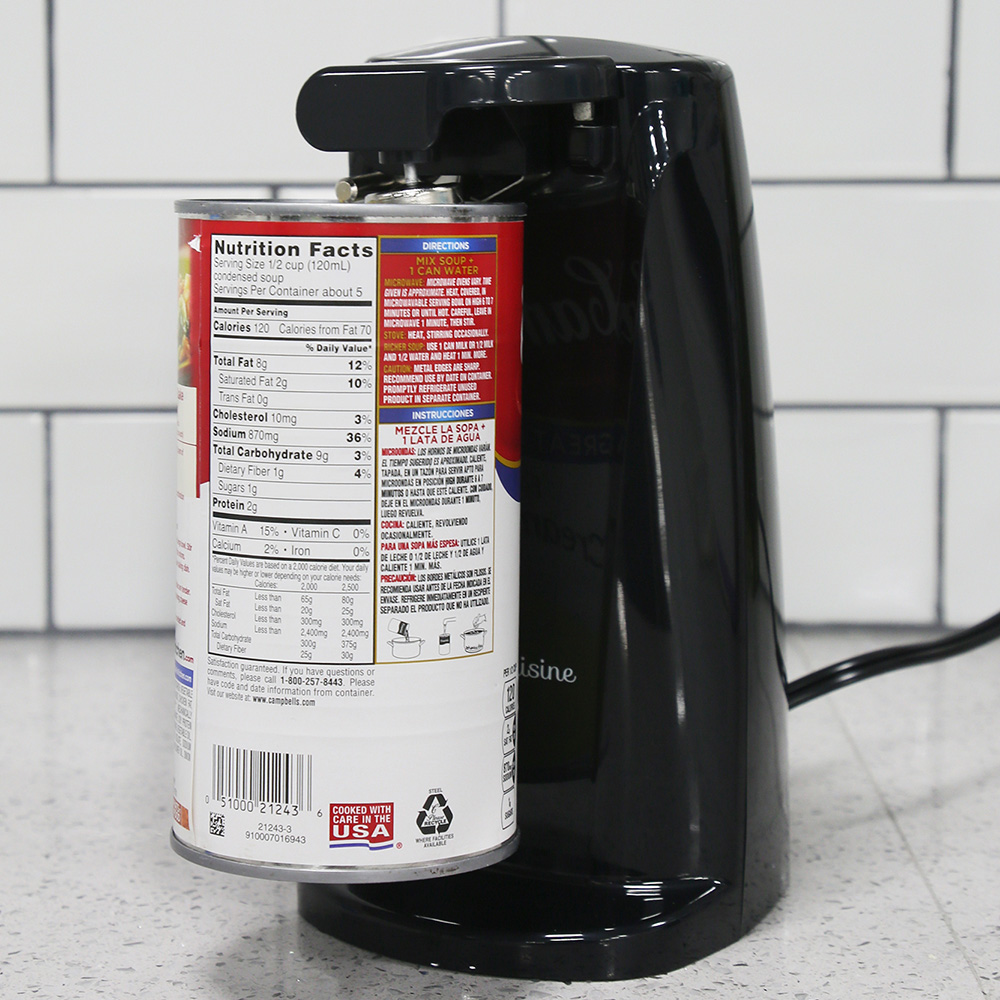 When shopping for the best can opener for your kitchen, think about the size of the cans you buy, how often you open canned goods and whether you need an opener that does most of the work for you.
There are two basic types of can openers. Manual can openers have a crank, knob or lever that you turn or push to cut through the lid. Automatic can openers use batteries or electricity to cut lids.
This guide outlines features of countertop can openers and handheld can openers to help you find the best can opener for your kitchen.
How to Choose the Best Can Opener for Your Kitchen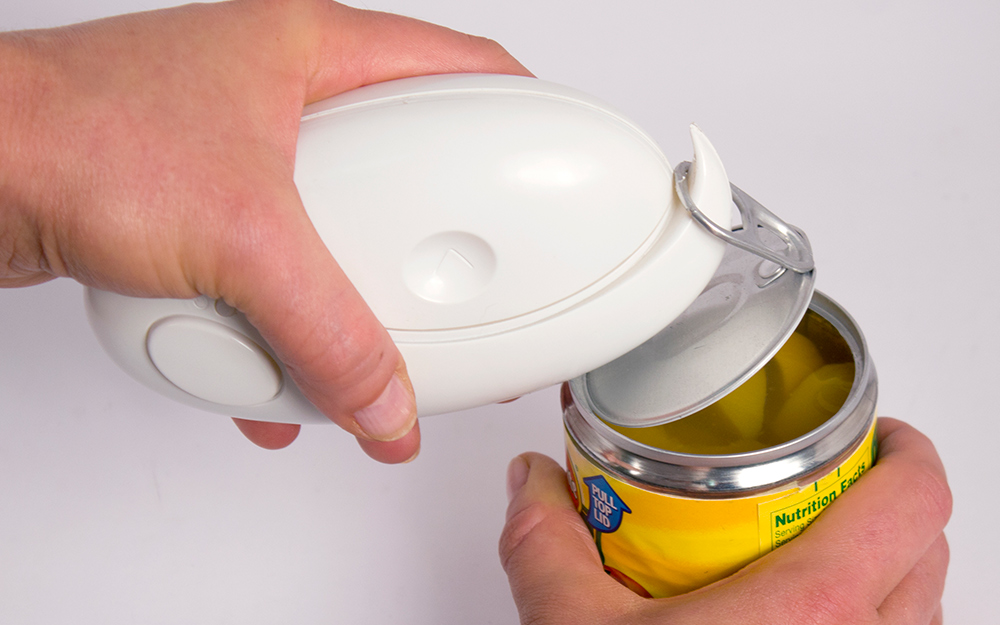 Before you shop, consider these factors.
Do you need a left-handed can opener or a right-handed opener?
Do you want a safety can opener or a traditional rotary type? 
What kind of handles do you want on a manual can opener? Rubber, ergonomic or cushioned handles are easy on the hands and openers that have them are among the best manual can openers for seniors or people with arthritis. Large handles are usually more comfortable than smaller ones. 
Do you need a space-saving opener for your kitchen?
Is speed important if you open lots of cans? 
The Best Electric Can Opener Features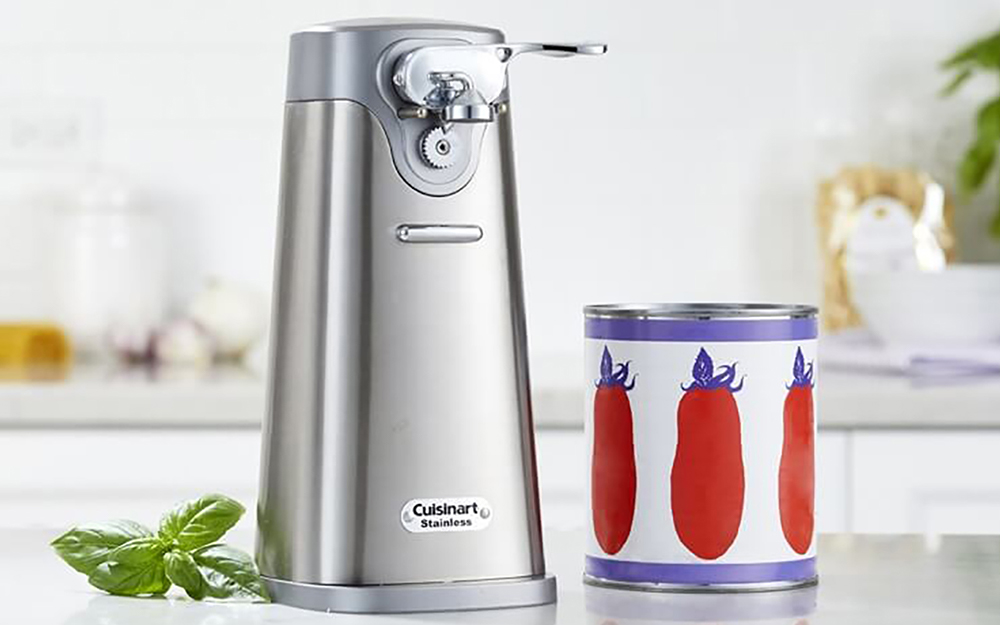 Choose an electric vs. a manual can opener depending on the features you want.
Some of the best electric can openers operate with a single touch.
They typically open cans faster than manual openers.
An electric can opener may include a knife sharpener, bottle opener or other accessories.
Some electric models open cans of all sizes, while others open only standard sizes.
Electric can openers typically have removable cutting assemblies that are dishwasher safe.
Some of the best electric can openers have magnetic lid holders or lid lifters that help prevent cut fingers and keep lids from falling back into the can.
Many of the best electric can openers come with manufacturer's warranties that help offset the initial cost if anything breaks.
Most are practically hands-free, so they're easy for right or left-handed users to operate.
If using a hand-held battery-operated opener, keep common AA batteries available to avoid having a partially opened can.
Features of the Best Can Openers for Large Cans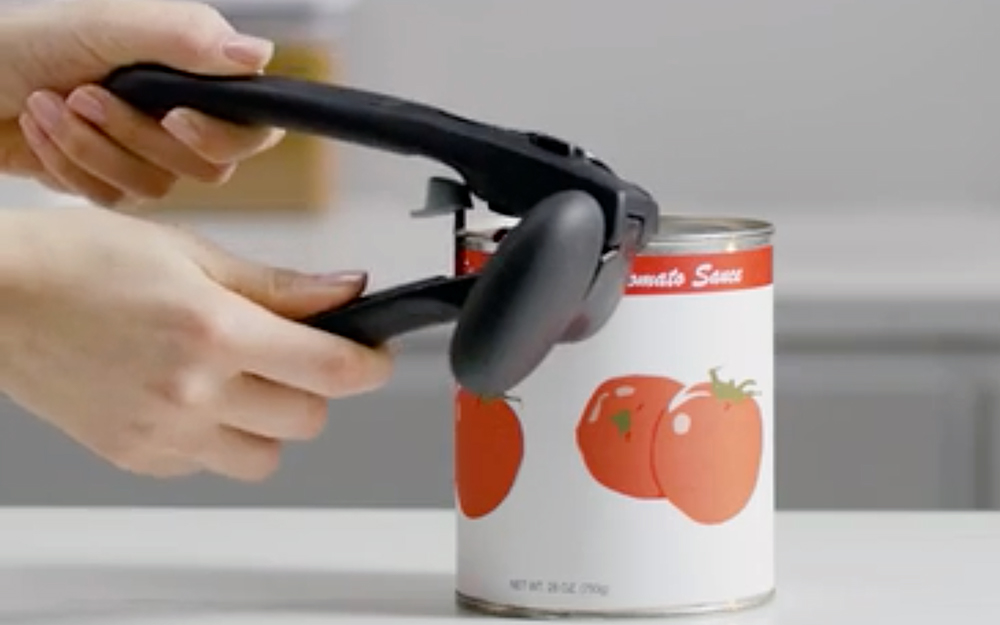 Some can openers only work on standard size cans, but other models can easily handle big sizes.
When you're shopping for the best electric can opener for large cans, look for one with a wide or sturdy base that won't slide or tip during use. 
Make sure the electric can opener is tall enough to accommodate the cans you usually buy.
Handheld can openers let you place standard size and large cans on a kitchen counter or other flat surface to open them, so you don't have to grip the can. Some handheld can openers have manual knobs or cranks while others are automatic. 
The best can openers for large cans usually have oversized knobs or cranks for easy turning. 
Even the best hand can opener will require more physical effort to cut through a larger circumference, so battery-operated or electric types of can openers might be a better choice  for users with limited hand endurance.
The Best Manual Can Opener Features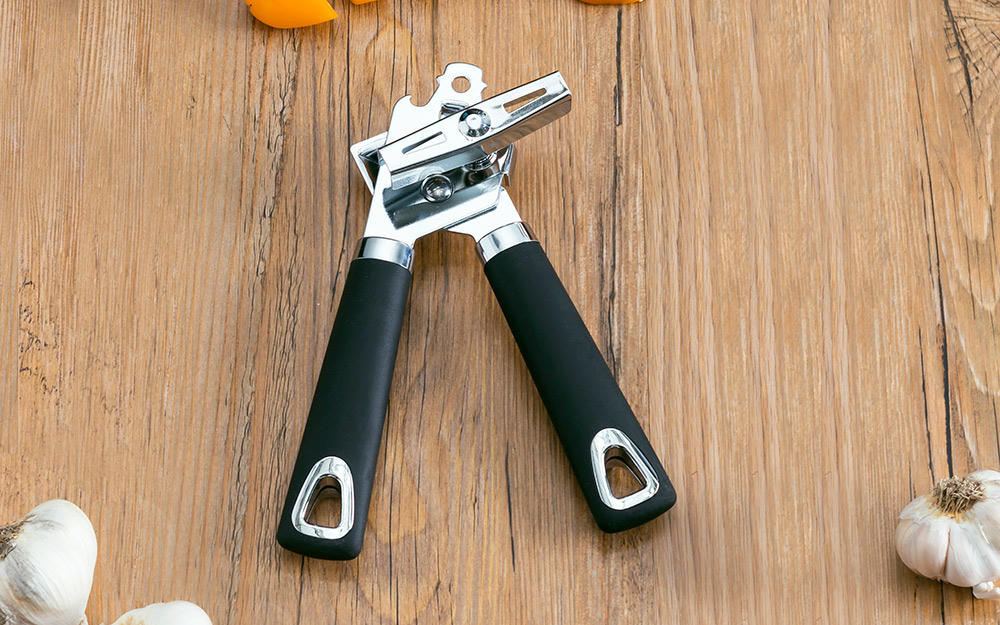 The best manual can openers are often made of stainless steel or other durable materials, with cutting wheels also made of stainless steel.
Manual openers are less likely to have issues than motorized openers with more moving parts.
They can typically handle thicker cans than electric models.
Manual can openers are available with non-slip handles or ergonomic or cushioned handles that ease the strain on hands and arms.
Many manual can openers are dishwasher safe.
Some of the best manual can openers have lid pliers, lid lifters or lid magnets for no-touch lid removal. 
Safety models that leave lids with a smooth edge to help avoid cut fingers are among the best manual can openers.
Manual models are the best can openers for camping because they don't need a power source, and they're easy to pack and carry. They are also handy to have at home when the power goes out. 
Most can be washed and dried without removing any parts.
In general, the best hand can openers are inexpensive tools that cost less than electric models.
The Best Countertop Can Opener Features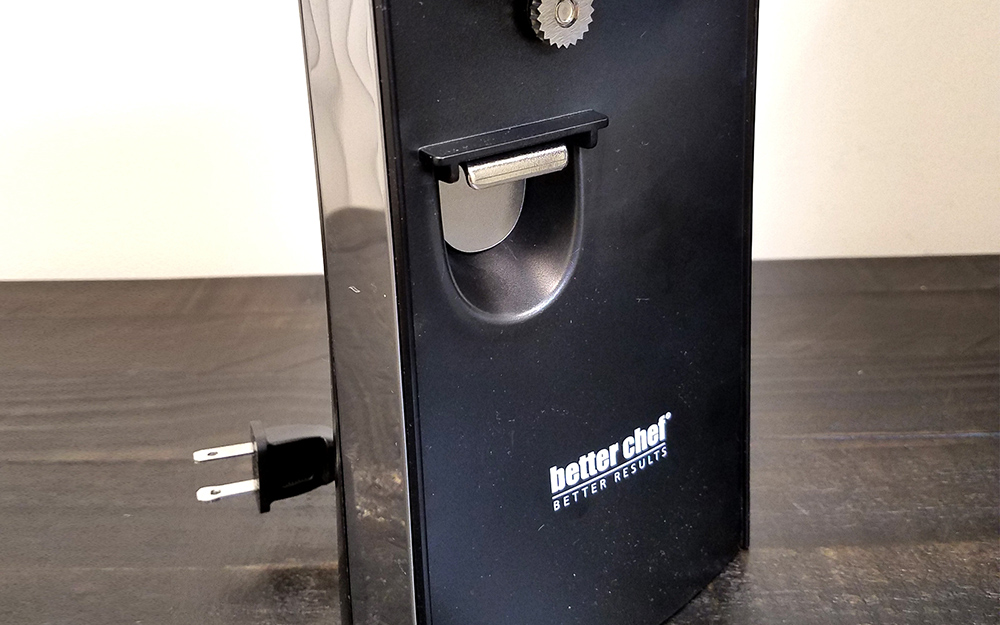 The best countertop can openers hold cans securely, without tipping over from their weight.
They're often available in different colors or styles to coordinate with other kitchenware or decor.
Some have built-in cord storage to save space on countertops.
Some are large enough to open cans of all sizes.
Many have cutting assemblies that are easy to remove and dishwasher-safe.
Your best countertop can opener may have a magnetic lid holder or integrated pliers so you can remove the lid after it has been opened without getting cut or having to put your fingers into the can.
Features of the Best Can Openers for Elderly Users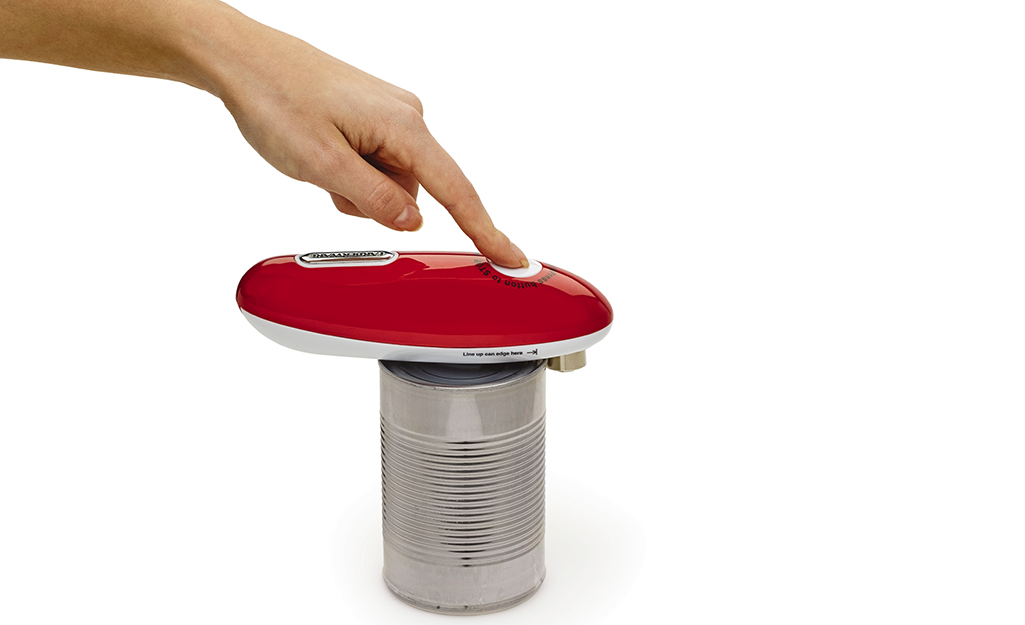 Battery-operated or electric models are easy to use and among the best can openers for senior users and those with arthritis. 
Handheld can openers are typically easy for the eldery or arthritic to use when they run on electricity or batteries. Many are lightweight and can be stored in a drawer with other kitchen gadgets and tools to save space. 
The best can openers for arthritis sufferers might also include a jar opener, lift-tab puller or other accessories that work to minimize hand strain.
Plastic can openers can provide additional girth to handles, which can be easier to grip.
The Best Safety Can Opener Features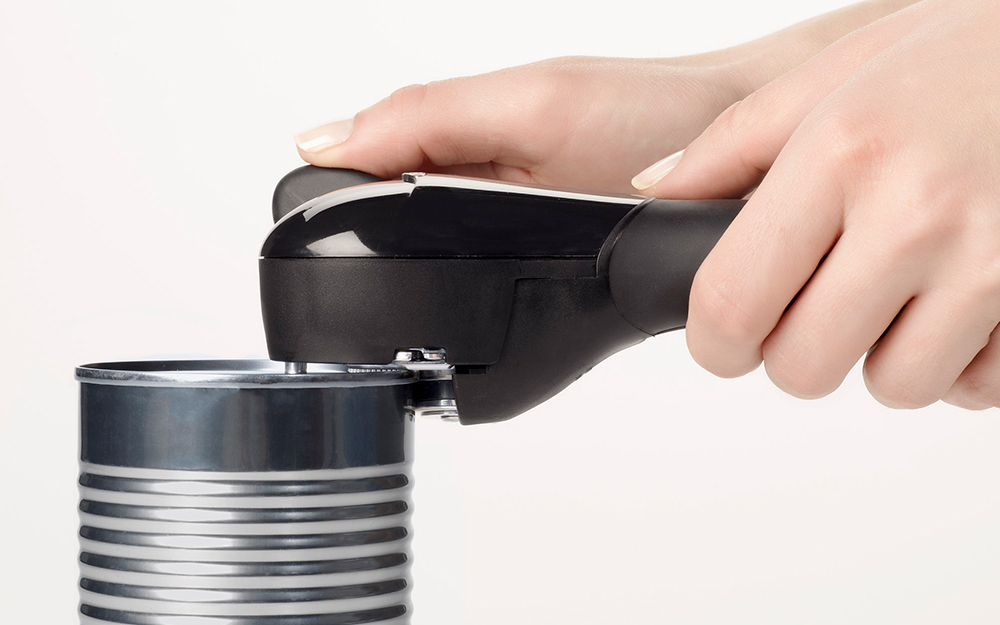 The best side-cutting can openers leave a smooth edge when the lid is removed, so you're less likely to cut your fingers. 
Lids with smooth edges can be placed back on top of the can if you want to store the contents.
A safety can opener may not last as long as a traditional rotary can opener because of the depth of the cut it makes.
Explore More on homedepot.com